SPOILERS for Game of Thrones
There are a million recurring themes with Game of Thrones, but surely one of the most important themes is "never underestimate a Stark girl." People always do underestimate Sansa and Arya – Sansa because she's not a warrior, and Arya because she's so little. But men have laid down their lives to protect Sansa and Arya for seven seasons, and those two women have proven why. Episode 8.3 "The Long Night" was a reversal of what many predicted, a showdown between the Night King and Jon Snow. We thought Jon would be the one to take down the NK. He was not. The NK handed Jon his ass in about ten different ways. Arya had to step up, and that was foreshadowed too – her training, her ninja skills, her knife/blade skills, Bran giving her the dagger that she used on the NK. It was epic. Here's Maisie talking about the episode to Entertainment Weekly:
She didn't read the script for Episode 3: "I was coming into work and everybody was talking about episode 3 and [director Miguel Sapochnik] was like, 'Have you read the [season 3 script] yet?'" she recalls. When GoT star said she had not yet read the episode, Sapochnik replied, "Oh, I can't tell you then." Williams couldn't understand his reluctance. "I was like, 'Are we fighting the wights? Does The Night King die? So who kills him? What happens?' And no one would say anything. Why is no one saying it? This is crazy."

Maisie worried that people would hate it: "It was so unbelievably exciting. But I immediately thought that everybody would hate it; that Arya doesn't deserve it. The hardest thing is in any series is when you build up a villain that's so impossible to defeat and then you defeat them. It has to be intelligently done because otherwise people are like, 'Well, [the villain] couldn't have been that bad when some 100-pound girl comes in and stabs him.' You gotta make it cool. And then I told my boyfriend and he was like, 'Mmm, should be Jon though really, shouldn't it?'"

Maisie understood Melisandre's prophecy: "When we did the whole bit with Melisandre, I realized the whole scene with [the Red Woman] brings it back to everything I've been working for over these past 6 seasons — 4 if you think about it since [Arya] got to the House of Black and White. It all comes down to this one very moment. It's also unexpected and that's what this show does. So then I was like, 'F—k you Jon, I get it.'"

Kit Harington though Jon would do it: "I was surprised, I thought it was gonna be me!" Harington says. "But I like it. It gives Arya's training a purpose to have an end goal. It's much better how she does it the way she does it. I think it will frustrate some in the audience that Jon's hunting the Night King and you're expecting this epic fight and it never happens — that's kind of Thrones. But it's the right thing for the characters. There's also something about it not being the person you expect. The young lady sticks it to the man."

Maisie is glad she finally got to use her warrior skills: "I've never been in a battle before. Arya's never in it. Episode 9, I skip every year. Which is bizarre since Arya's the one that's been training the most. I've never been around that way of working. I feel like I've always been part of this big show but in terms of being part of the episodes that really define us, this is my first taste of it. And I've been thrown in the deep end, as well … You try and you train but nothing can prepare you for how physically draining it is. It's night after night and again and again and it just doesn't stop. And you can't get sick — you have to look out for yourself because there's so you have to do that nobody else is going to … But the sense of achievement after a day on set is unlike anything else. One of those really tough days, you know it's going to be part of something so iconic and it will look amazing."
I know there are some mixed feelings about how everything went down, but I feel strongly that the Arya part saved the episode – I love the feint of "Jon Snow is going to get to Bran in time" and then no, Jon can't get there and it's Arya who saves the f–king day. It was a great payoff for the Arya character and all of the training she's done, and for all of the interest other characters have shown for her. Arya was always like Jon and Sansa – there were people looking out for her, people who saw that she had a huge role to play.
Also: we got to see Melisandre, Beric and The Hound all come out for Arya. In the final episodes, will A Man, Jaqen H'ghar, come out one last time too? I say that… why not? We got Mel back, how hard would it be to see A Man one final time?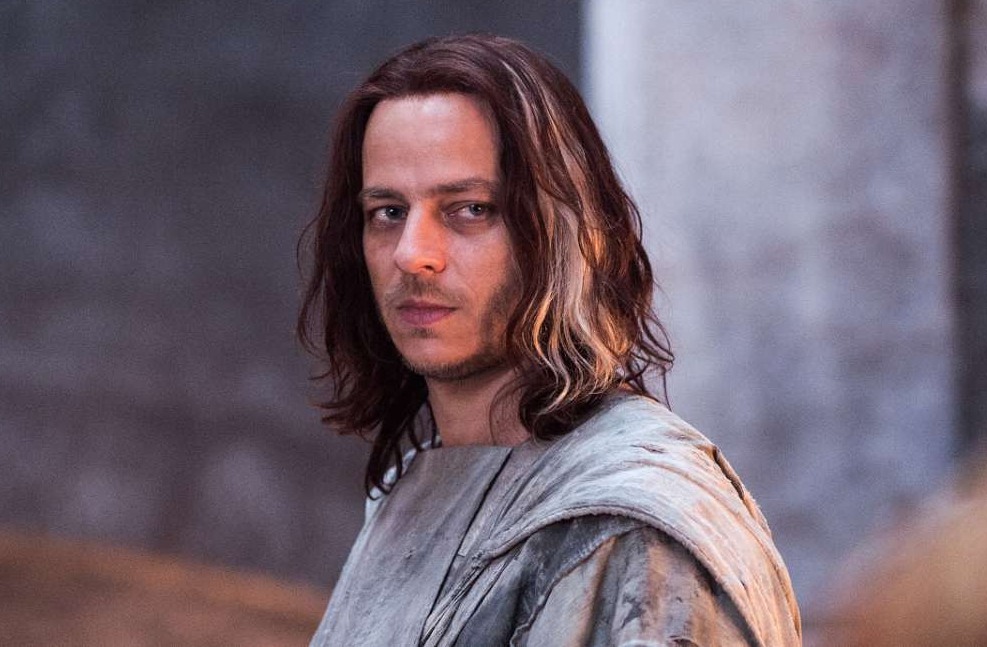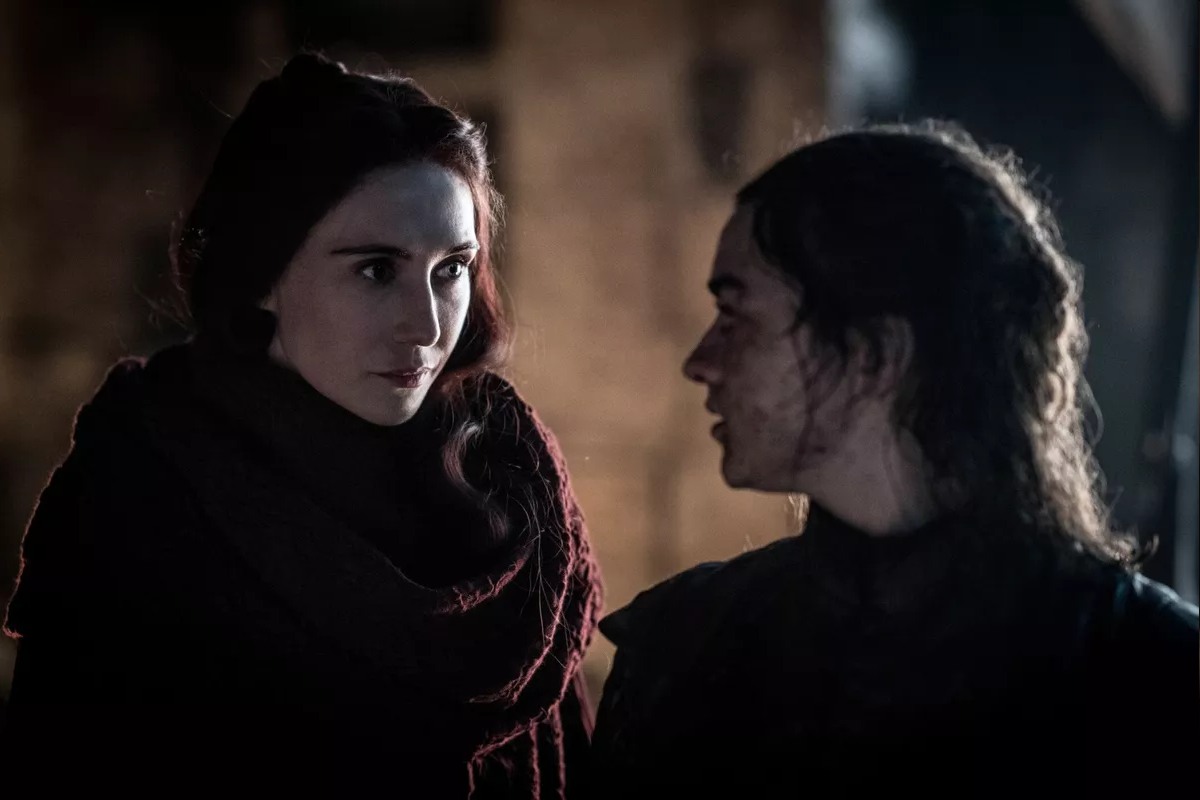 Photos courtesy of HBO/Game of Thrones.