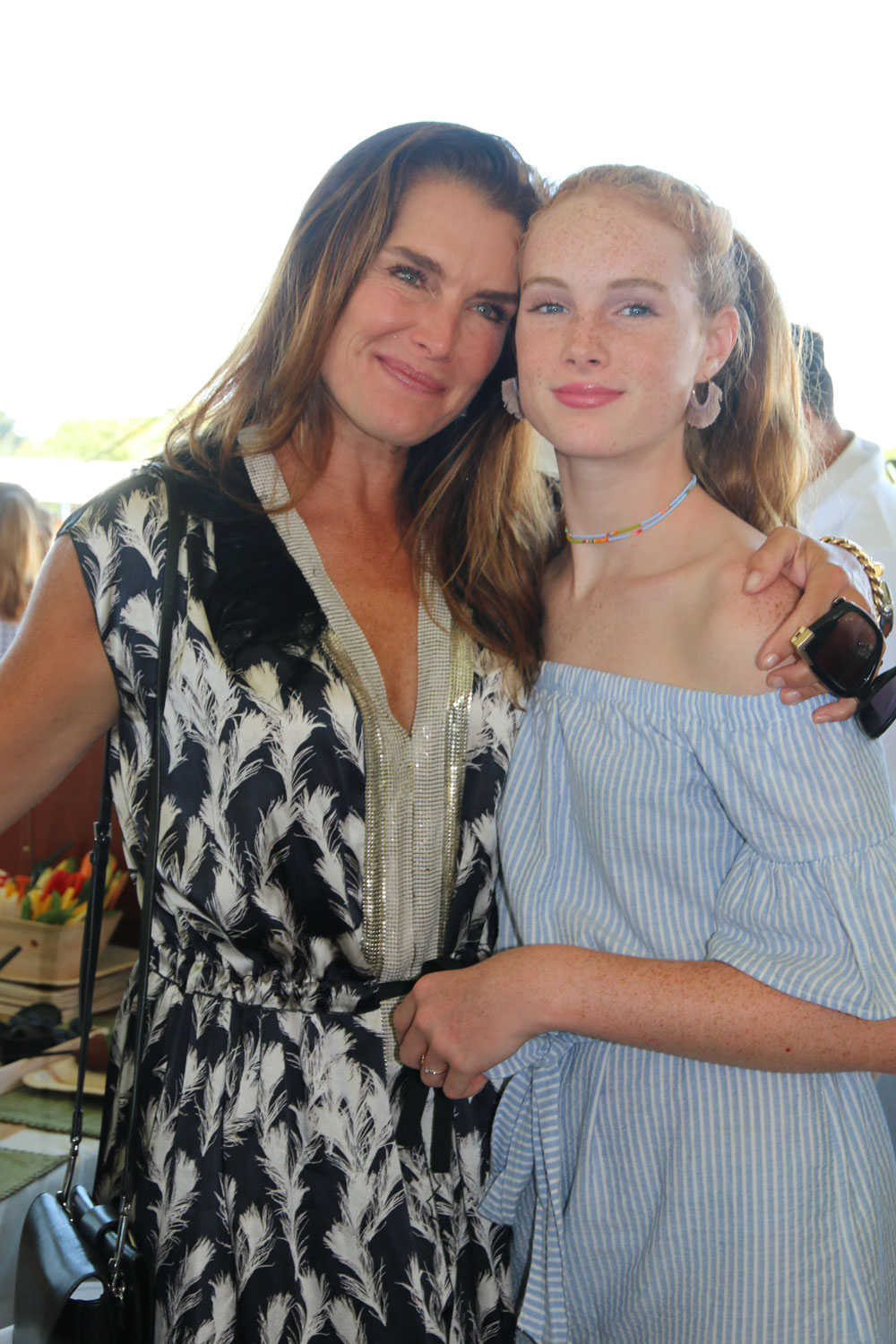 People Magazine is doing a good job releasing details from their Most Beautiful issue. As Hecate has mentioned, they're doing a 10 year challenge, where women who posed without makeup in 2009 are doing it again. So many of the celebrities have said they're happier with their looks and just in general now, and that's true for Brooke Shields too. We've already heard from Brooke about her thoughts on aging and staying fit. In this latest excerpt she's talking about the importance of sunscreen, particularly when it comes to teaching her daughters about preventing skin cancer. She also talked about her famous eyebrows and how she's grateful for them and how she thinks she looks younger than 53. She does look younger than 53, but you guys tell me not to use that as a compliment anymore. I love when people tell me I look younger than I am that so it will be a hard habit to break.
"I feel like look a lot younger, [Brooke Shields], 53, tells PEOPLE in the 2019 Beautiful issue. "And yet, I still feel like I'm myself."

[Shields] says her biggest beauty change in the last decade has been prioritizing her use of sunscreen due to health scares over the years.

After learning her lesson about sun protection, Shields now advises her daughters Rowan, 15, and Grier, 12, to start regularly applying sunscreen.

"I don't want them having stuff cut off their face like I've had to in my later years," [Shields] says. "They just burn so easily. And whenever I have to get a procedure, something burned off, I show it to them. I say, 'You want this?' Getting stuff cut off my lip. There was an era where we were baking in the sun, and you can't do it."

"My eyebrows are my favorite thing because I don't have to do much to them," Shields says. "They have thinned over the years, which is quite shocking, really. But they've always been such an important part of the way people see me. As I've grown older, I appreciate that I don't have to use an eyebrow pencil."

That's another lesson Shields wants her teenagers with husband Chris Henchy to know: embrace your natural beauty. "I think that it's important for my kids to see in this age where there's so much going on with makeup, to not forget that we're as beautiful and should be as confident without makeup," she says…

"I am in my place now where I feel like I actually look and feel the best that I have in decades."
I'm very fair and have only had two sunburns as a child that I can remember. All of my day moisturizers have sunscreen, that's the easiest way to remember to use it. I'm really lucky that my mom taught me to wear sunscreen from an early age. She grew up on Long Island in the 50s and 60s and they used to bake on the beaches. She's since had treatments for skin cancer similar to what Brooke mentioned. My dad and mom both used cream from the dermatologist that brings out the skin cancer and helps get rid of it. The difference in their skin afterwards is amazing although it was hard for them to go through as your face gets scaly, red and blotchy while you're doing it. I'll admit that the main reason I've always worn sunscreen though is to prevent wrinkles. I don't know how much it worked because I still have them, but maybe it would be worse if I didn't protect my skin so much.
As for her thoughts on going without makeup to show confidence, I always talk about that and you know my position on it. No one should have to prove anything by wearing makeup or not wearing it. Women should be able to make their own choices without pressure and that includes going without makeup as well.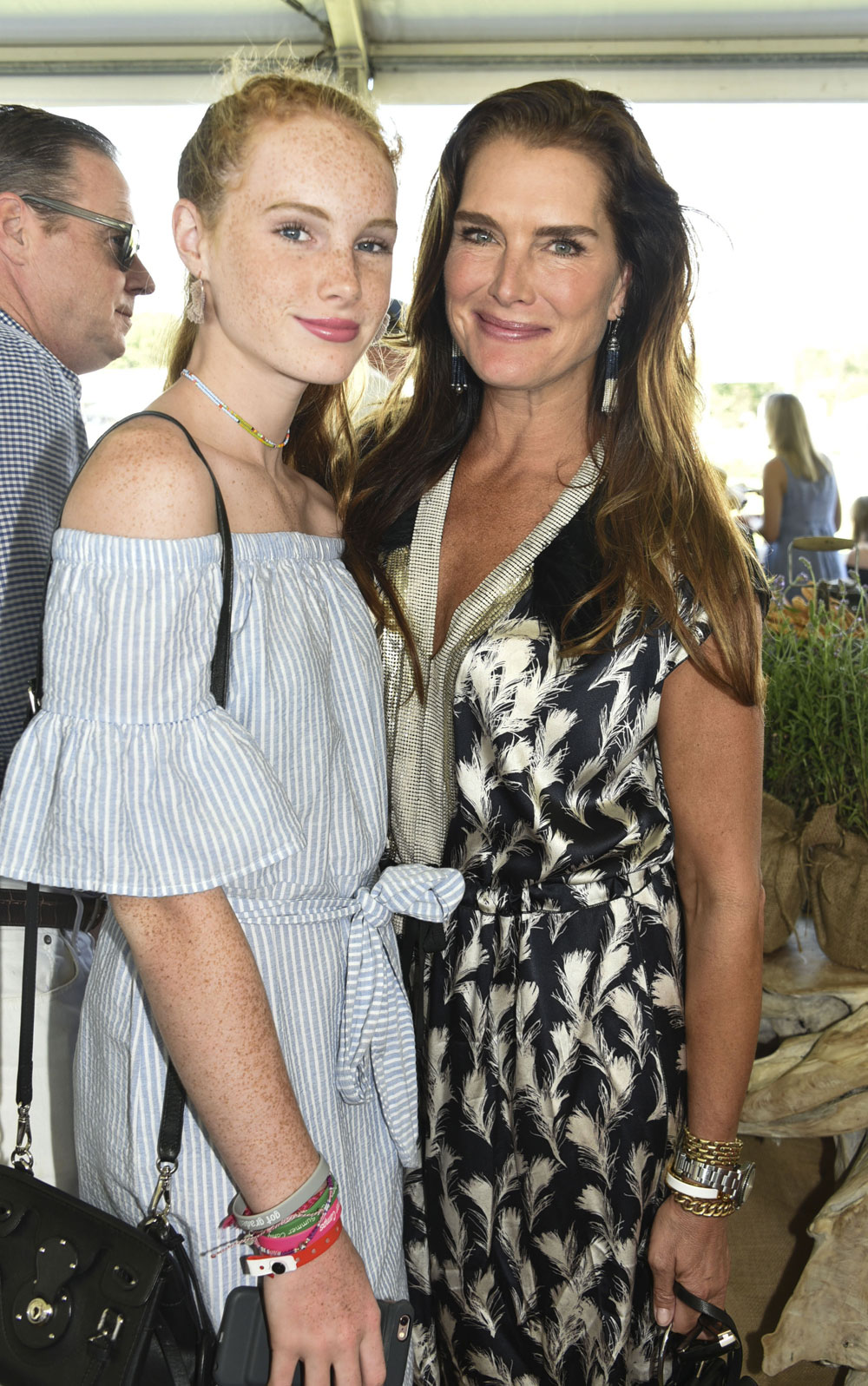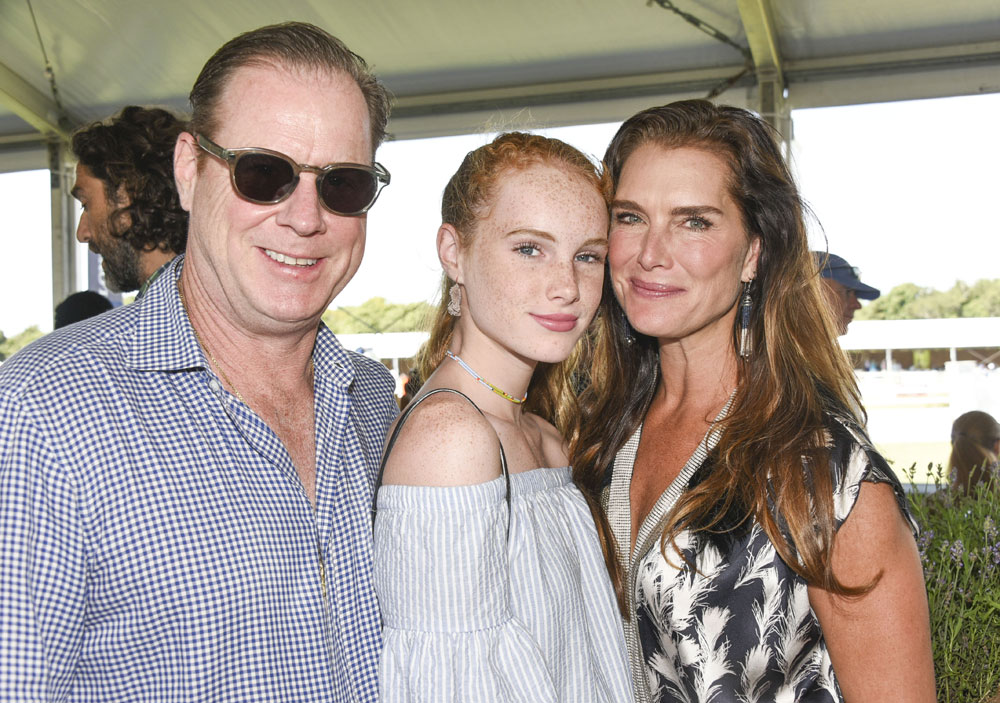 Brooke, Grier and Rowan in 2017: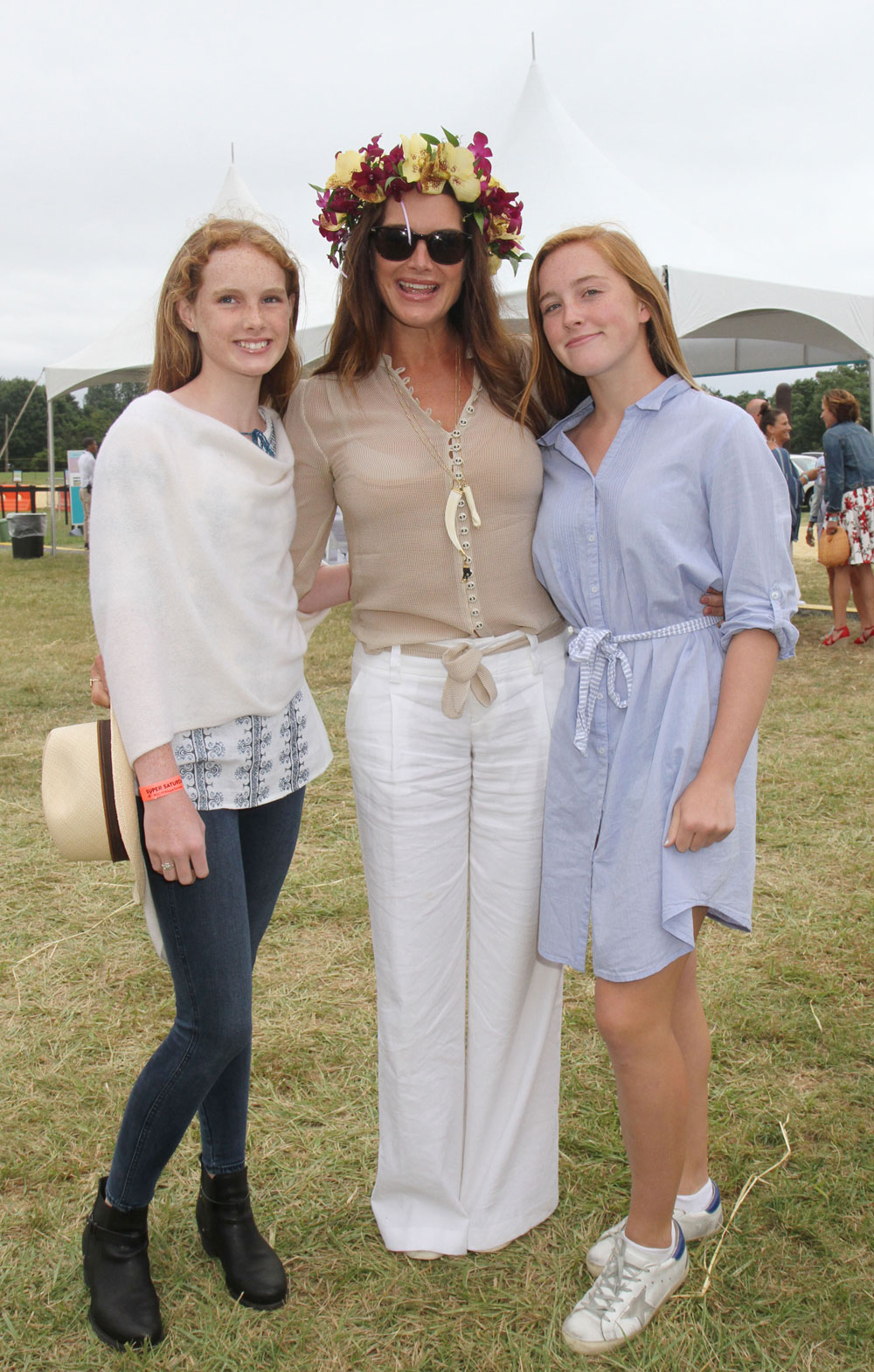 The photo agency says that's Grier, 13, in the top photo. She looks so grown up and that's from 2018. Photos credit: WENN and Getty