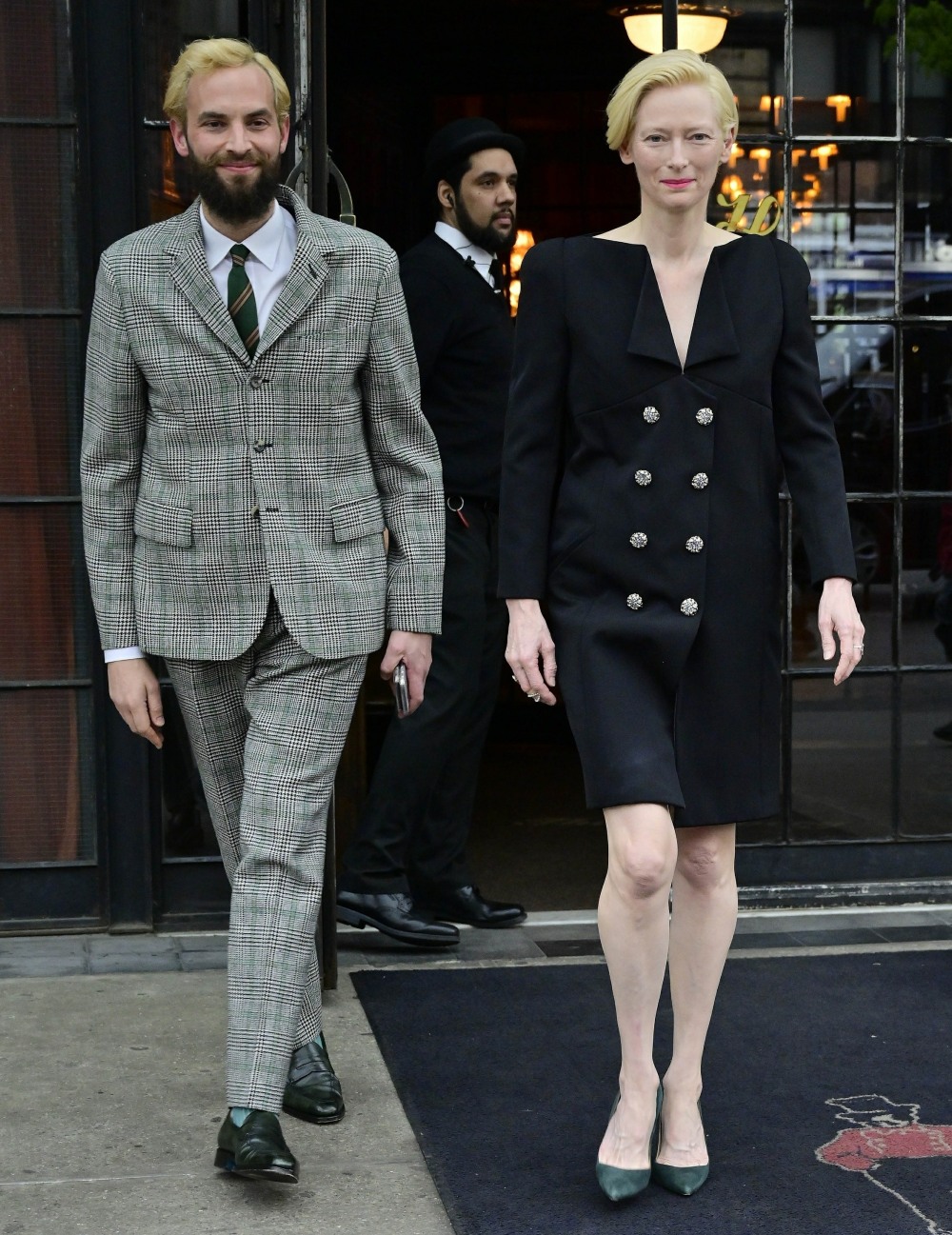 My favorite episode of the OG Twilight Zone is "Queen of the Nile" - the one where the journalist is interviewing a famous actress and he's trying to nail down her age and as it turns out, she's Cleopatra and she's been alive for two millennia. Those are the questions we're going to be asking of Tilda Swinton at some point. This lady is 58 years old! Seriously. She turns 59 this fall. She's not a perfect, ageless creature but she does not look close to 60 at all. Tilda has been in New York this week to attend some events in and around the Tribeca Film Festival. These are photos of Tilda and Sandro Kopp coming out of their hotel at different times of the week.
In "Queen of the Nile," Cleo stays young by drugging young men and then having scarab beetles suck out their life force, then using the scarab beetles to give her the men's life forces. I'm telling you, it's the best episode. I'm not saying that's what's happening here. I'm just saying there might be some mild vampirism happening. Sandro Kopp is Tilda's long time lover and he's 41 years old. They basically look the same age. I'll admit that I've low-key found Sandro attractive in the past, back when he just had brunette hair and that big bushy beard. What do you think of peroxide Sandro? It's a look, I guess. What I enjoy is that he doesn't look like he's desperately clinging to some beardy hipster nonsense, nor does it look like Tilda is particularly annoyed by him. They really are a golden couple.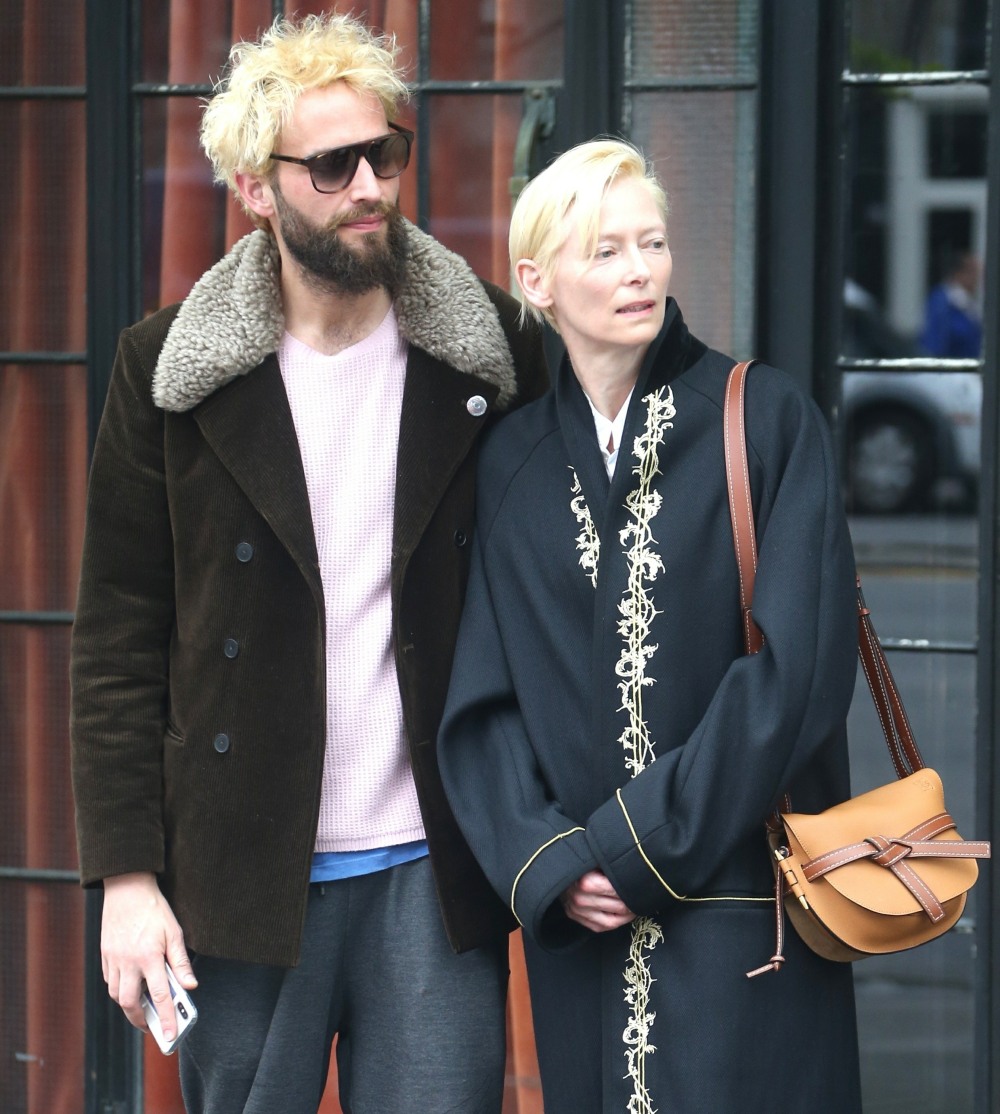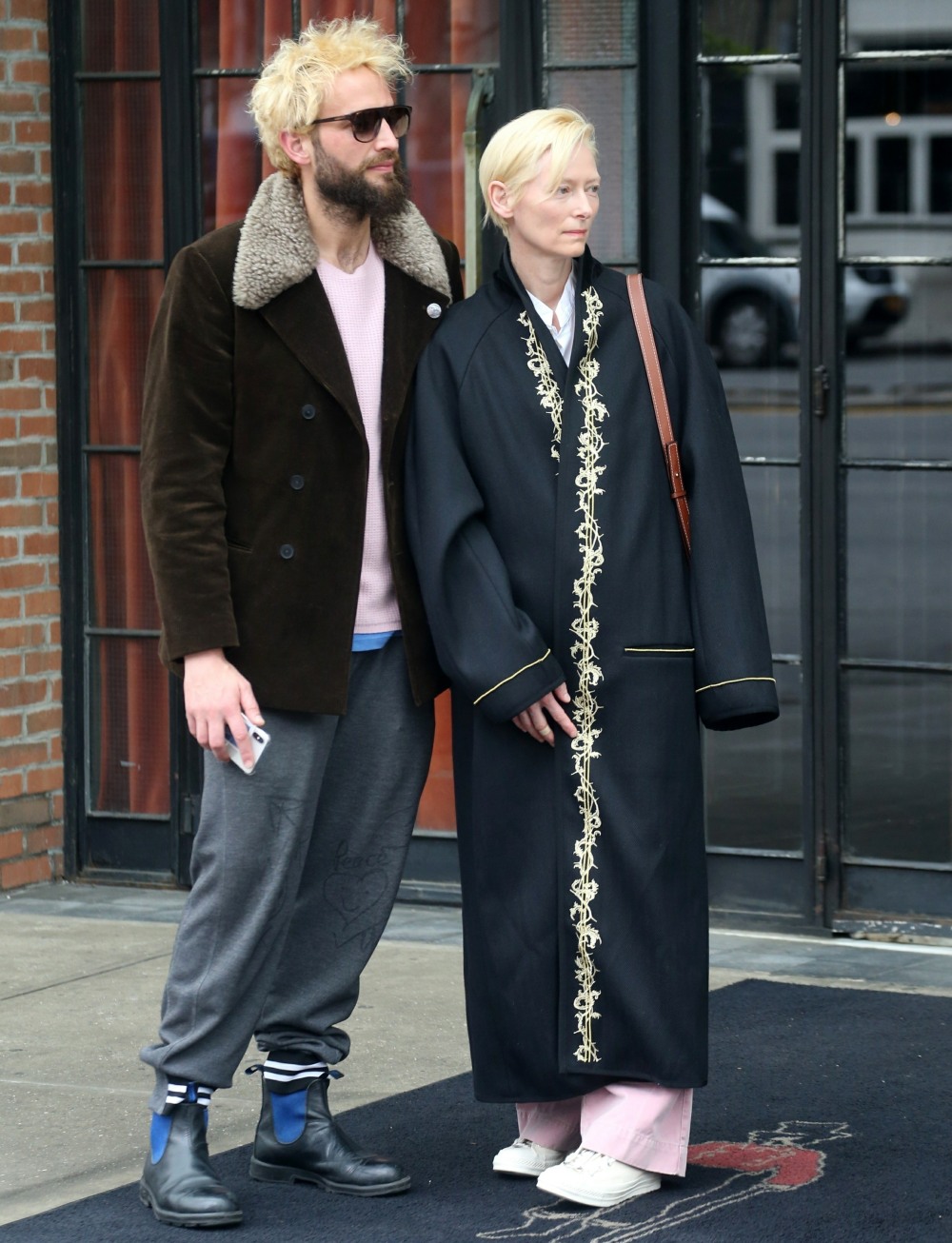 Photos courtesy of Backgrid.