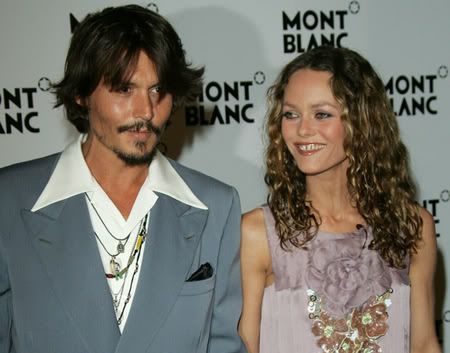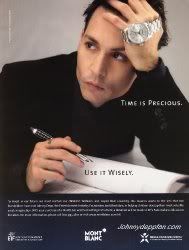 It looks like our country is the hip place to be because Johnny Depp and Vanessa Paradis are also in Geneva. Depp and Paradis were at the "Mont Blanc" watch company's 100th Anniversary Party at Palexpo last night.
Depp and Paradis, a French singer and actress, have been together since the summer of 1998. They have a daughter, Lily Rose Melody, who will turn 7 this May, and a son, Jack, who is 4. The family splits their time between France and the states.
Update: Depp appeared in public service ads for Mont Blanc last year to advance arts in education.