Embed from Getty Images
One the lines in Sontag's 1964 Notes on Camp essay, which I found pretty confusing as a whole, was that "Camp is a woman walking around in a dress made of three million feathers." So there were a lot of feathers last night, including Yara Shahidi's feathered coverup, which she wore as a cape. She wore it over a blue gray Prada bodysuit with medallion-like sequins paired with gray tights with metallic shards on them. (I want to know how she put those tights on.) In Yara's E! Interview she said they were going for a 50s swimsuit look and that the Catholic school girl in her loves the tights. I love her styling! She went all in with the 50s vibe and did a beehive too. Kaiser and I were chatting earlier about how we were hoping some women would do beehives. 50s looks are definite camp. I would have liked to see this in a brighter color, but I love gray too and I find this very on theme.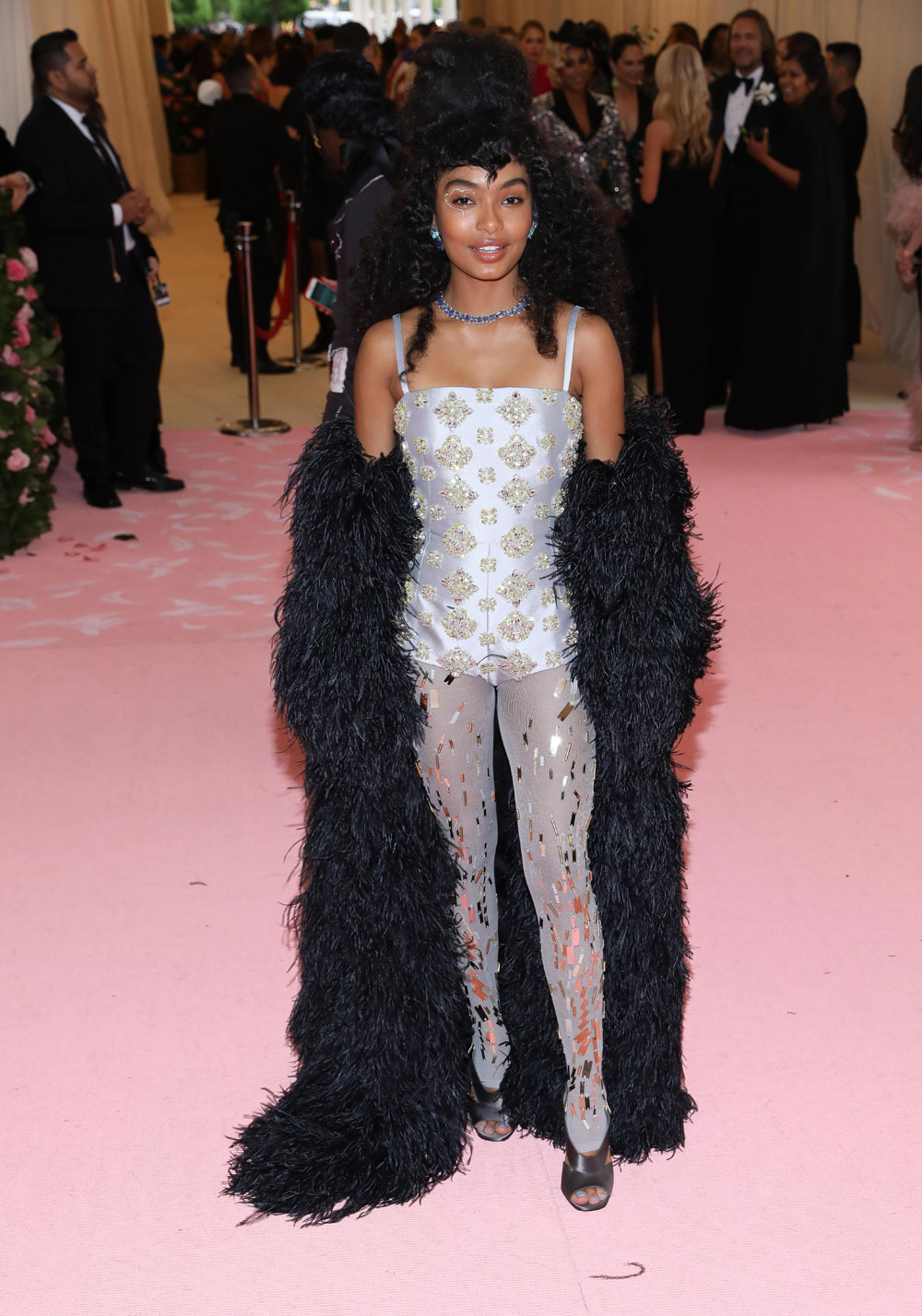 Ooh look at her with the full coverup!
Embed from Getty Images
Lily Collins also did a beehive. I would have liked to see more of those last night. She had on a headband and wore little floral pieces in her hair. This ruffled white short Giambattista Valli gown with a long train and poofy sleeves looks trashy as hell and I love it! She absolutely nailed this. This is early 60s camp, right?
I saw on twitter that Tom and Lorenzo, the venerable fashion bloggers, did not like Carey Mulligan's Prada gown. I kind of like it though. I would have liked to have seen more stupid 80s prom dress looks last night. It doesn't make sense in that it's a sequin gown with giant satin bows on it. Maybe go all in with the satin and make it totally 80s, complete with hair. She needs more dated styling for this.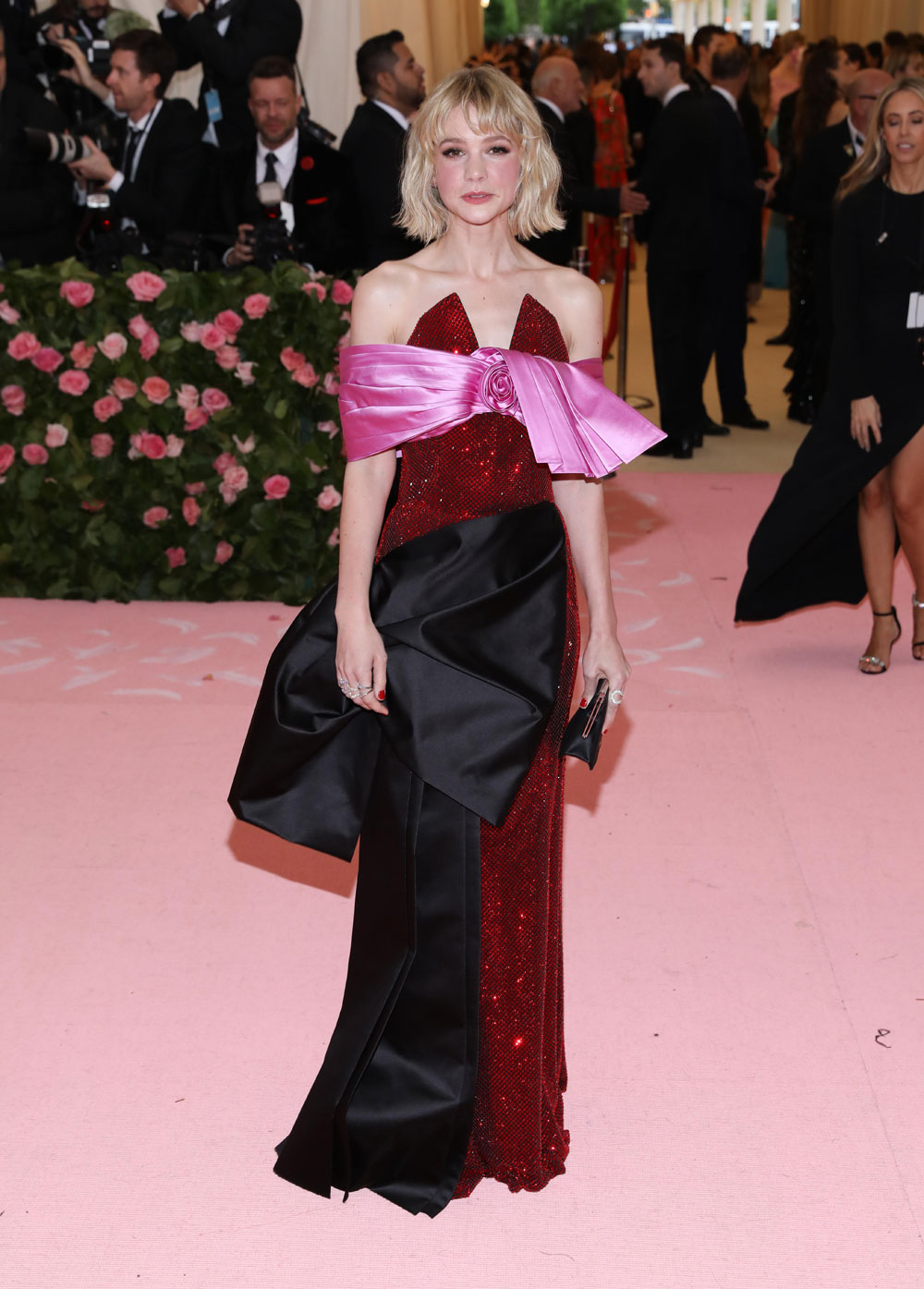 Also in Prada we have Lucy Boynton, in a bizarre mismatch of a dress. I guess the concept is similar to Carey Mulligan's gown, throw a bunch of features that don't belong together. I don't get what they were going for with the sheer ruffles, sequins and feathers. Her shoes are cool though. Yara definitely got the best Prada ensemble.
photos credit: WENN, Avalon.red and Getty