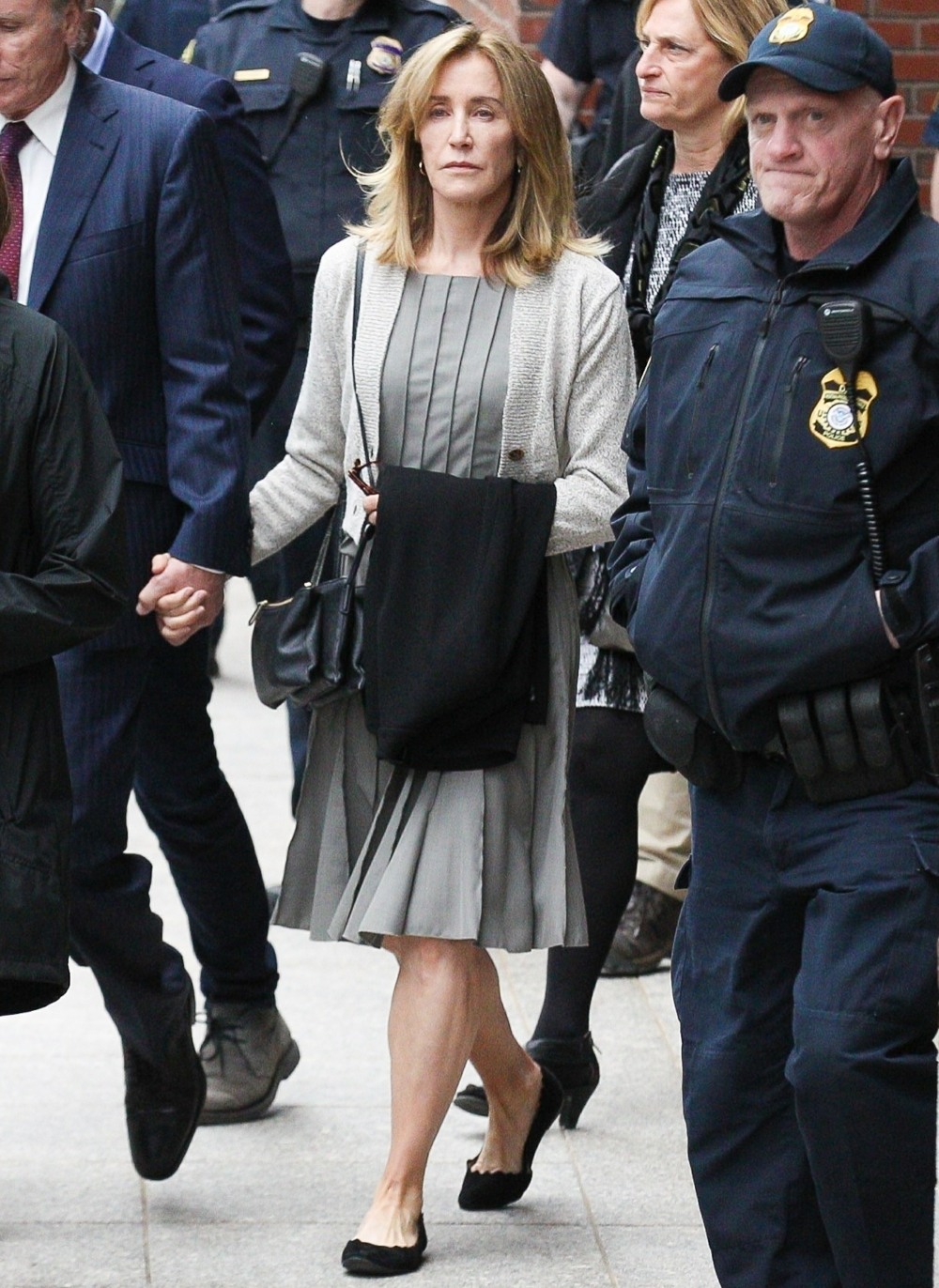 On March 12, the FBI and DOJ announced the dozens of arrests in connection with their Operation Varsity Blues taskforce. Felicity Huffman was one of the parents caught up in it, and the FBI full-on raided her home at dawn to arrest her and take her into custody. It seemed like a giant wakeup call for her, and less than a month later, she accepted a plea deal from federal prosecutors and she made a public apology wherein she admitted her wrongdoing. The terms of the plea deal were a bit sketchy, as the federal judge would have the final say on sentencing, but it was clear that Felicity had agreed to the deal with the promise that the prosecutors would ask for a lighter sentence in what will probably be a minimum security prison.
Felicity went back to court on Monday – federal court, in Boston. This was just the formal hearing on her plea deal, and prosecutors ended up requesting that she be sentenced to four months in prison.
Prosecutors have recommended that Felicity Huffman spend four months in jail as part of a plea agreement in the high-profile college admissions cheating scandal. The Desperate Housewives actress appeared in court on Monday to officially plead guilty in the case. Arriving nearly two hours early, she was wearing a dark coat and light skirt. Holding hands with her brother, she had a somber expression as she entered the courthouse.

Huffman broke down in tears in the courtroom while addressing the judge. She told the judge that she understood the terms of her plea deal. The judge then reminded the 56-year-old actress that she would be waiving her right to stand trial if she pleaded guilty. Huffman has agreed not to appeal any prison decision up to 20 years. In return, the government is recommending that she receive a punishment near the lower-end of the sentencing guidelines. They recommend that she spend 4 months in prison and pay a $20,000 fine.
It's sobering, right? I actually do feel a little bit sorry for her – she hadn't gotten to the point where she was bribing people to get her kids into college, she was just at the "bribing test-takers" stage of Terrible Mothering. I mean, she absolutely deserves to be punished. But it's intense to think that she's going to prison for four months. Well, they said that the DOJ wants to make examples out of these rich, clueless a–hole parents, so there it is. Lori Loughlin's actions were so much worse and she thinks she can act churchy and everybody will believe her.
Superficial notes: Felicity looks like she's aged a decade in a month, and I like her lowkey court look. She looks appropriately humbled.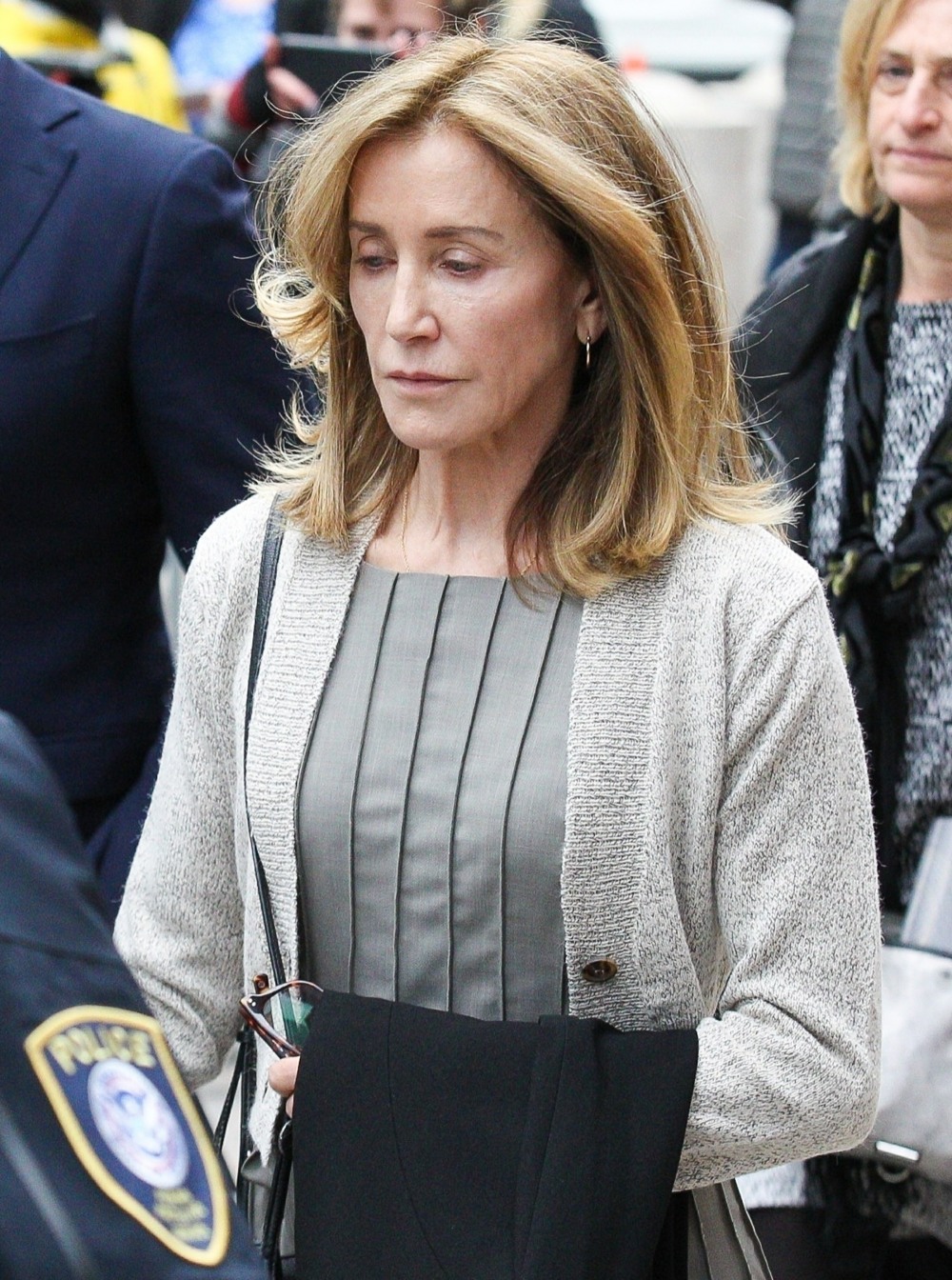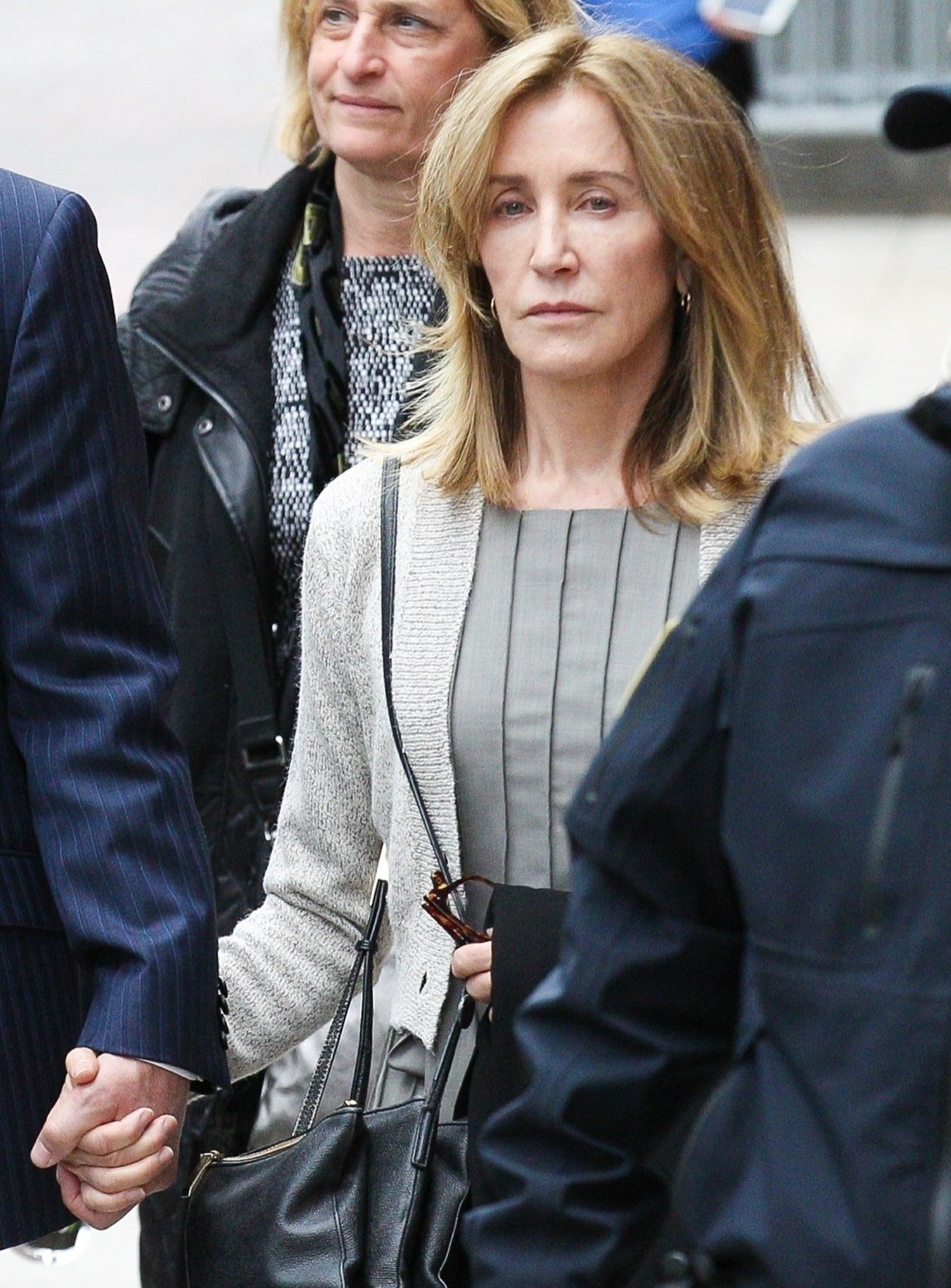 Photos courtesy of Backgrid.