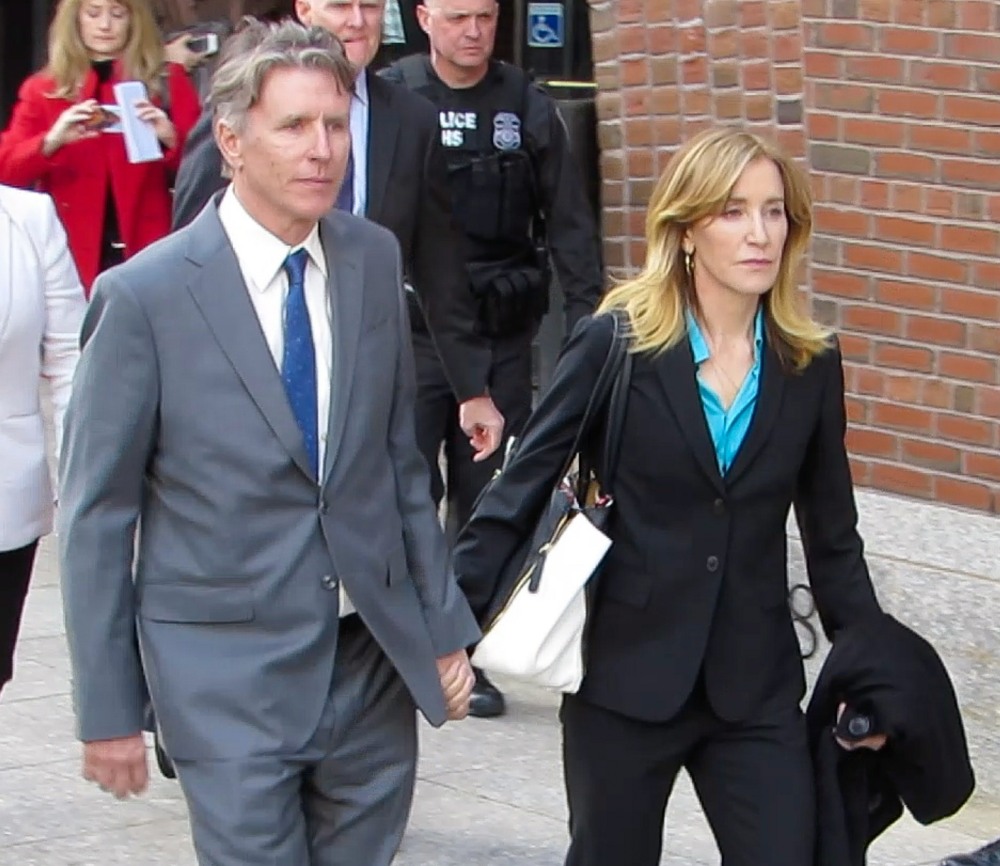 Felicity Huffman and Lori Loughlin were both required to fly to Boston last week to present themselves in federal court. This wasn't the kind of hearing where they had to announce how they were pleading, but they did have to listen to a formal recitation of the charges against them. I imagine it would be a sobering experience for nearly everyone, and Felicity seemed appropriately somber about the whole ordeal. Lori did not – she smiled and posed for paparazzi photos and fan photos and she signed autographs. Lori is the one in deeper sh-t, I've felt for a while now. But it looks like Felicity is the one taking some kind of deal – she's pleading guilty to the crimes, and she's released a statement about it:
"I am pleading guilty to the charge brought against me by the United States Attorney's Office. I am in full acceptance of my guilt, and with deep regret and shame over what I have done, I accept full responsibility for my actions and will accept the consequences that stem from those actions.

"I am ashamed of the pain I have caused my daughter, my family, my friends, my colleagues and the educational community. I want to apologize to them and, especially, I want to apologize to the students who work hard every day to get into college, and to their parents who make tremendous sacrifices to support their children and do so honestly.

"My daughter knew absolutely nothing about my actions, and in my misguided and profoundly wrong way, I have betrayed her. This transgression toward her and the public I will carry for the rest of my life. My desire to help my daughter is no excuse to break the law or engage in dishonesty."
I feel like Felicity understood the seriousness of this situation from the beginning, when armed FBI agents raided her home early in the morning, before her husband and kids were even awake. That kind of thing is an eye-opener, as it's meant to be.
Anyway, I initially thought that Felicity was pleading guilty and simply hoping that the federal prosecutor put in a good word with the judge. But according to TMZ, it is a plea deal and the judge will have the final say on what will happen with Felicity. Prosecutors are recommending a a prison term on "the low end of the sentencing guidelines," meaning between 4 to 10 months. As I said, the judge will have the final say.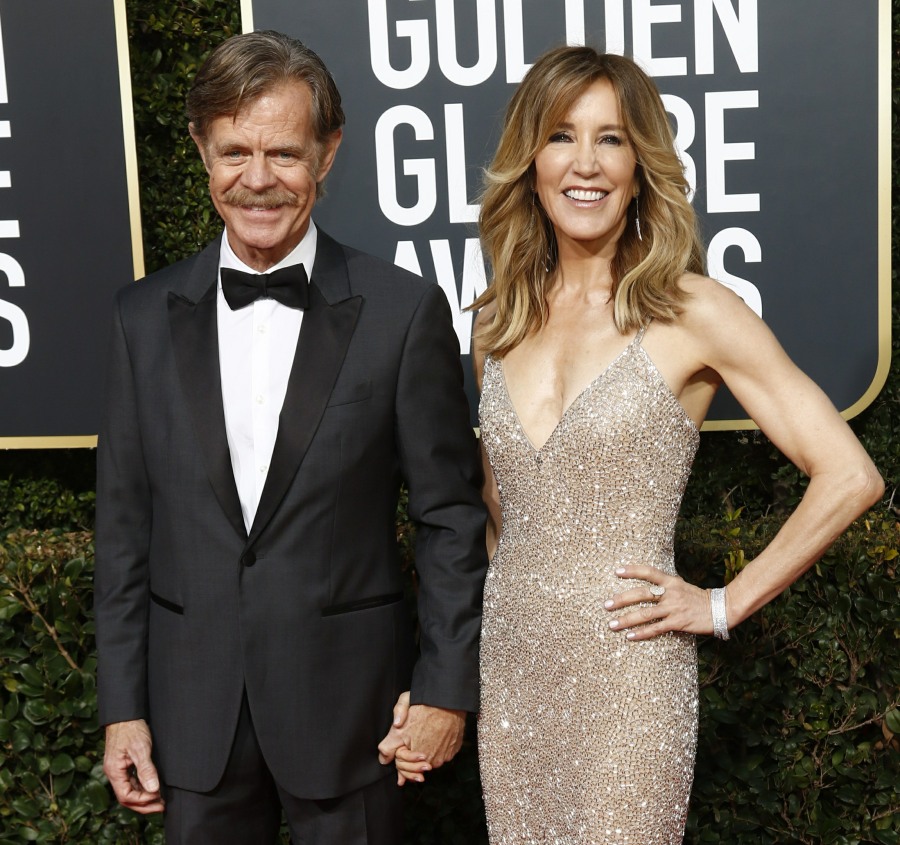 Photos courtesy of WENN and Backgrid.