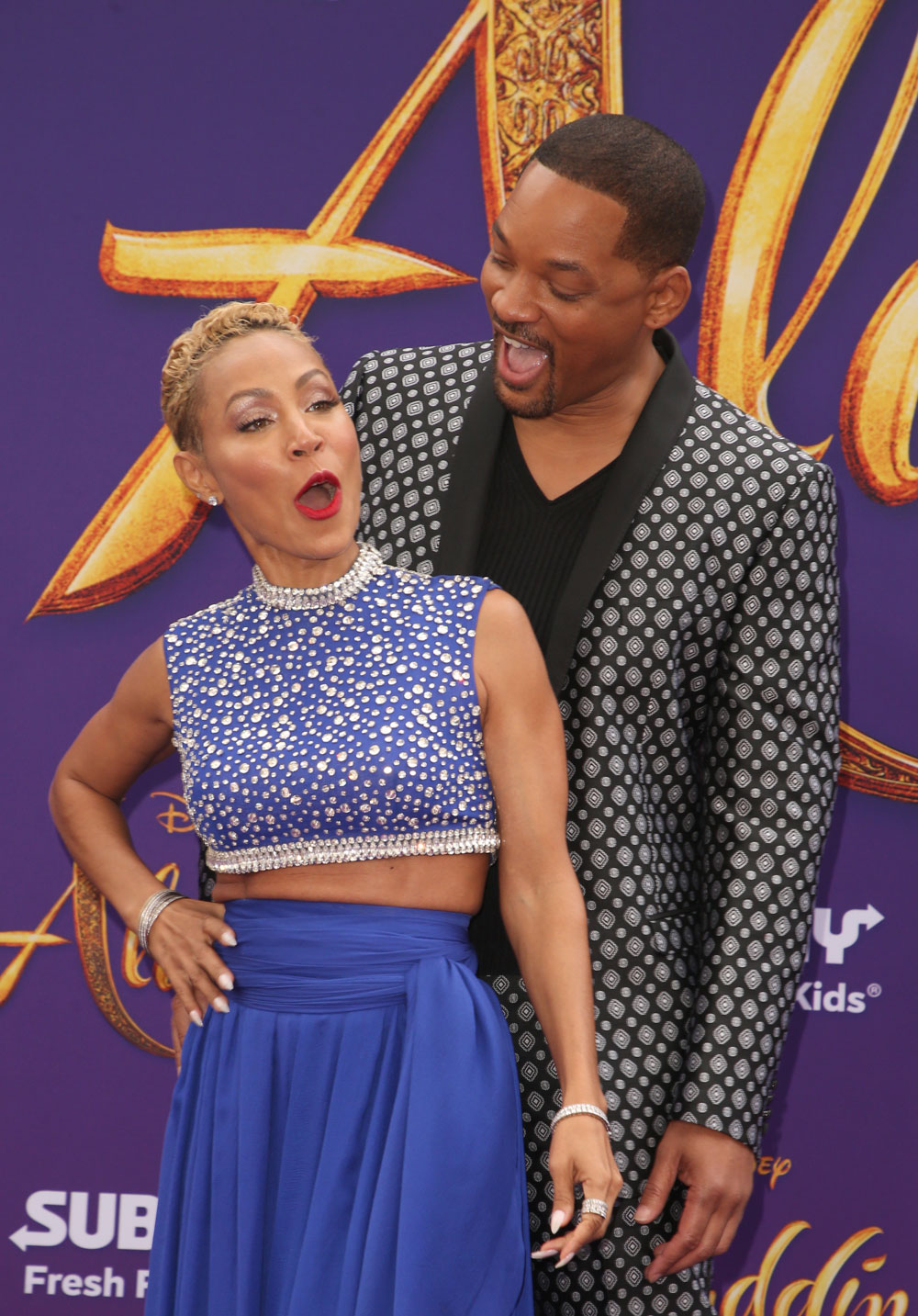 Will Smith is in Aladdin, and he's promoting the hell out of it, like everything he does. I don't have a lot of hope for this movie but it could surprise us, it could end up making a ton of money like Aquaman did. Also as Kaiser wrote it's a live action movie in the vein of Beauty and The Beast and that did very well. Anyway I highly enjoyed Will's interview on Jimmy Kimmel Live. He's been doing this for decades and he knows how to be funny and highly watchable. He also knows his family is over the top and he dished about them!
In episode 2 of the podcast at minute 29:30 we discussed why we don't cover Jada Pinkett Smith anymore. She's so deliberately shocking and confessional on her Facebook show Red Table Talk that we now ignore her for the most part. (Case in point.) Jimmy asked Will about the very intimate topics Jada and Willow talk about and he basically laughed and said it's out of his hands. He also told the story of how Jaden dressed as Batman to go to a girl's prom. That happened in 2015. Here's some of what he said and the video is below.
Willow and Jada are hosting a Facebook show together. Do you watch this?
No, I don't watch it. They are telling all our business. It's called Red Table Talk.

Do they run this by you?
No, no! It's Jada and my daughter and Jada's mother so it's the three generations. It's actually fantastic, the episodes I could bear. They sit down and it's really wide open raw conversation across the generations about a cornucopia of topics.

Even about a p-rnucopia of topics
Yes. P-rn addiction was the topic. There was one of those. They all go into a blur [in my memory].

Who was it most upsetting to hear talk about that? Your daughter, your wife or your mother-in-law?
[Will claps]. It's all good.

Jaden dressed as Batman for the prom. Did he run it by you first?
A girl asked Jaden to go [to] prom. Jaden decided he was going to wear a white Batman suit to her prom. He informed her the night before. She told her father and Jada and I got the emergency call.

[The dad called them] Jada said 'Just tell her to uninvite him. Jaden is not a prom date kind of kid.'

I tried to talk to him 'Jaden man, you can't wear a Batman suit to the girl's prom.'

He said 'Dad I'll compromise I'll wear a tie. I promise it will be the best time of her life.'

The next day he shows me he's trending number one, Jaden Smith Batman suit at the prom. Number two was Isis. He said 'Dad I agree with you something's wrong with the world, but it's not me.'
[From two videos on Jimmy Kimmel Live]
When Jaden dressed as batman he was 17 and obviously a bit wackier then. Will also explained why he jumped out of a plane for his 50th birthday, it was about challenging himself. He told a funny story about his father-in-law passing out after doing it with him and needing medical assistance. I know my version sounds horrible, but when Will tells it, it's funny. As for Will's thoughts on Red Table Talk, Jimmy really nailed it with the question as to whether it's more disturbing to him to hear his wife, daughter or mother-in-law discuss these things. It's too disturbing for us to watch as outsiders, I can't imagine if that was my family telling all our secrets.
Here's Will's interview, it's queued up to the part about Red Table Talk. The second part, where he talks about Jaden's Batman suit, is here.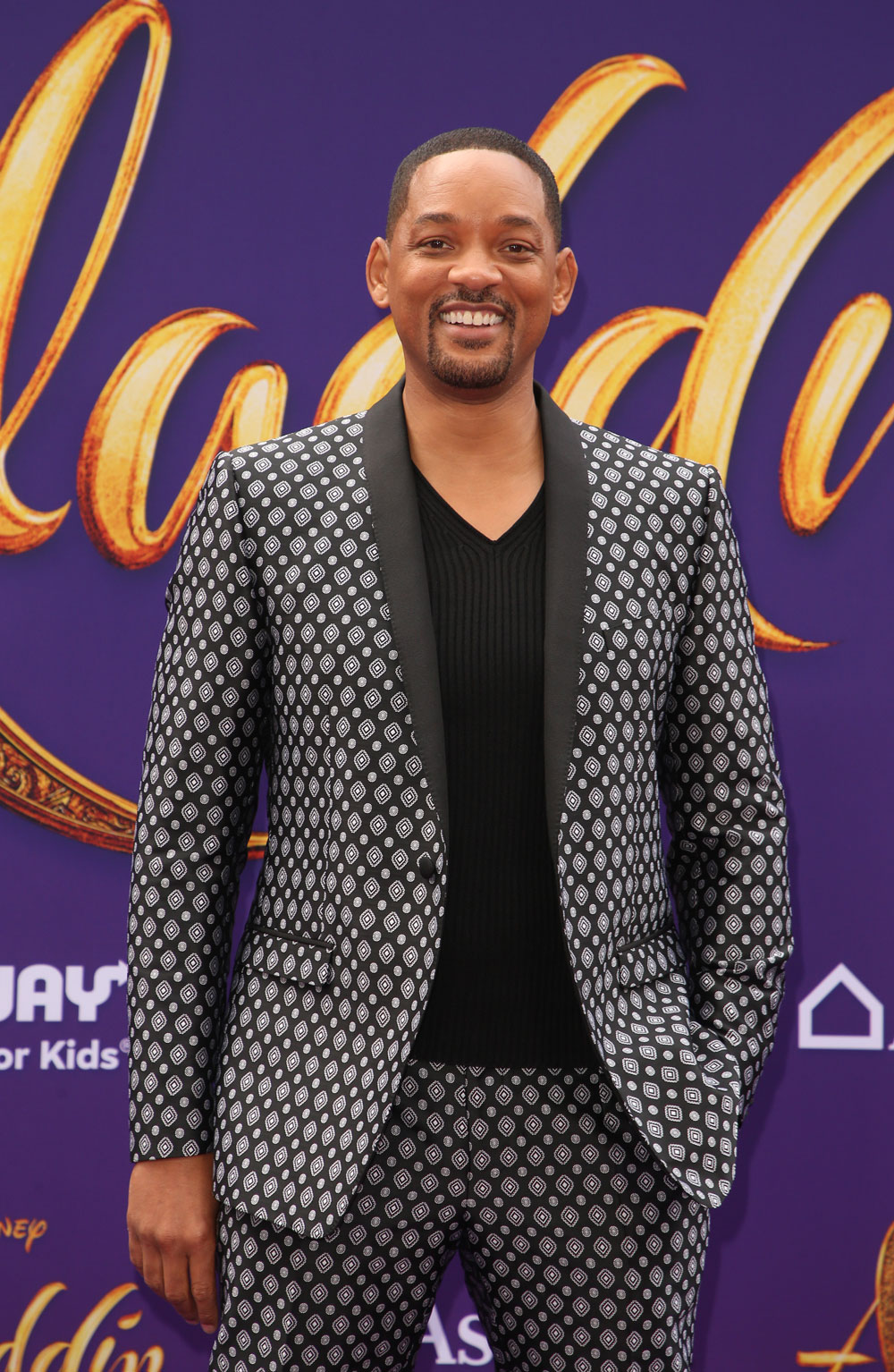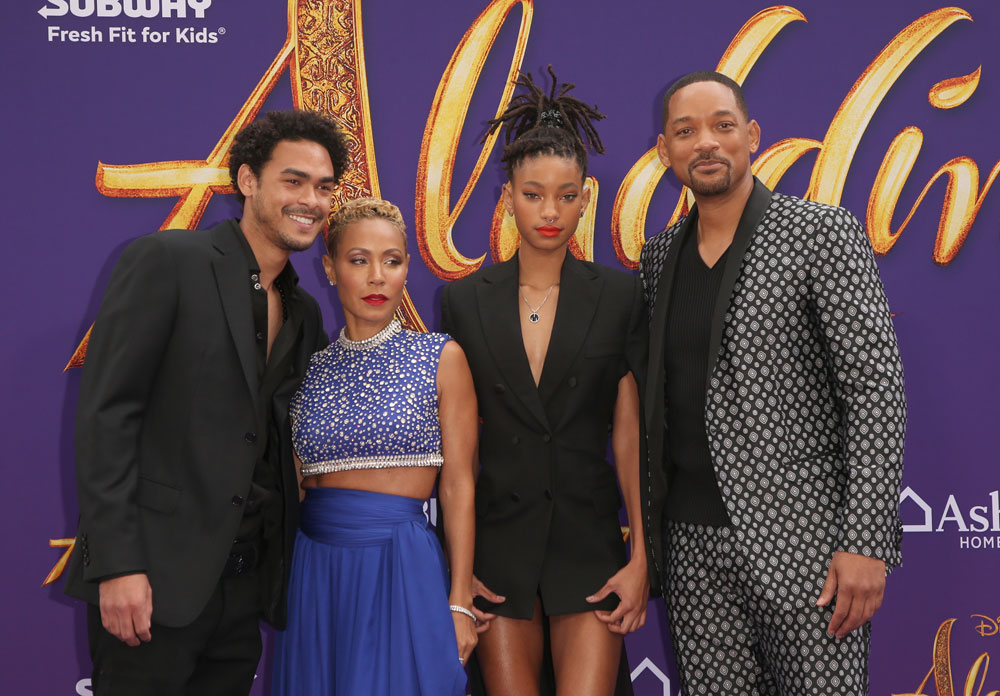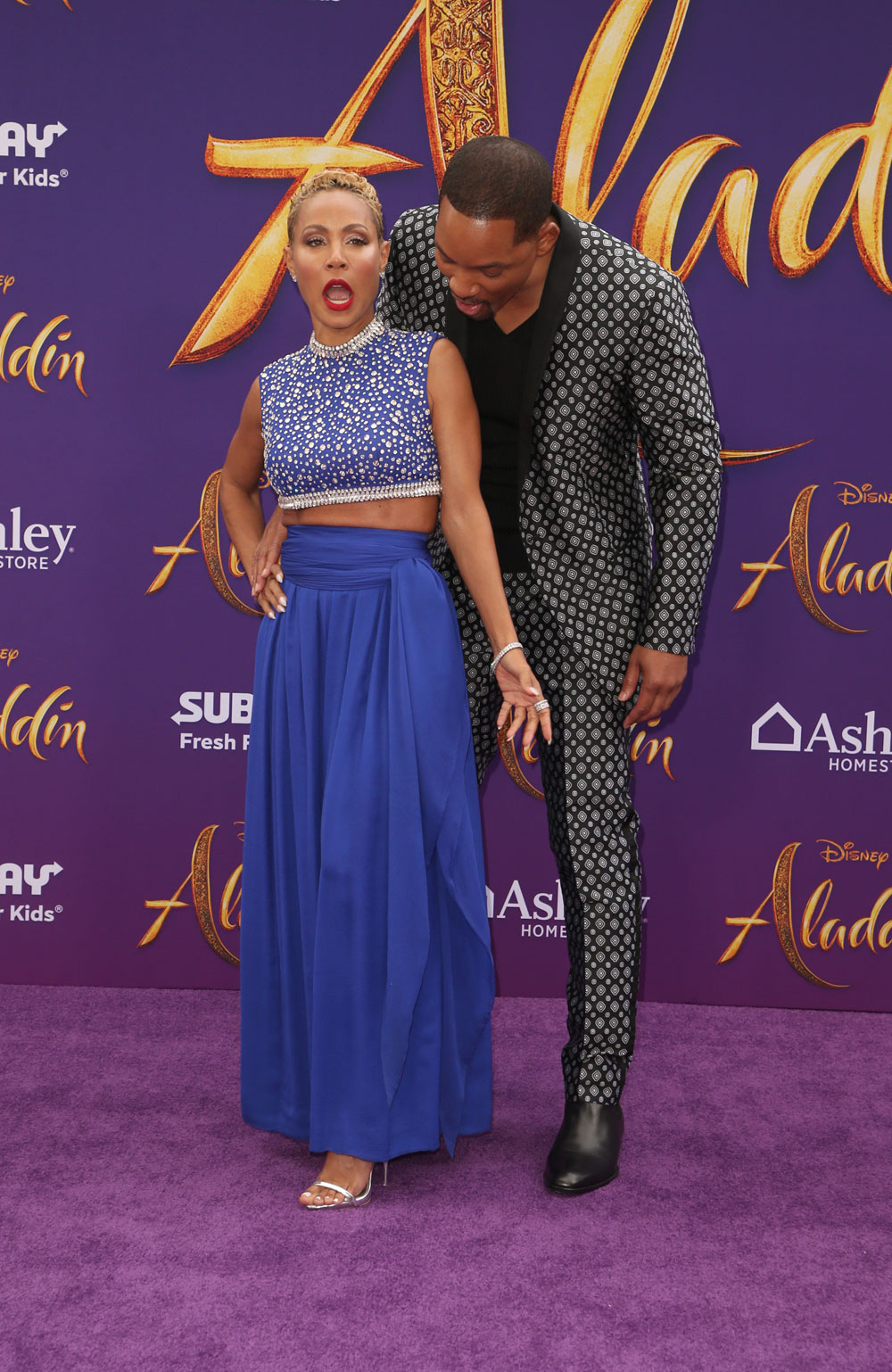 photos credit: WENN