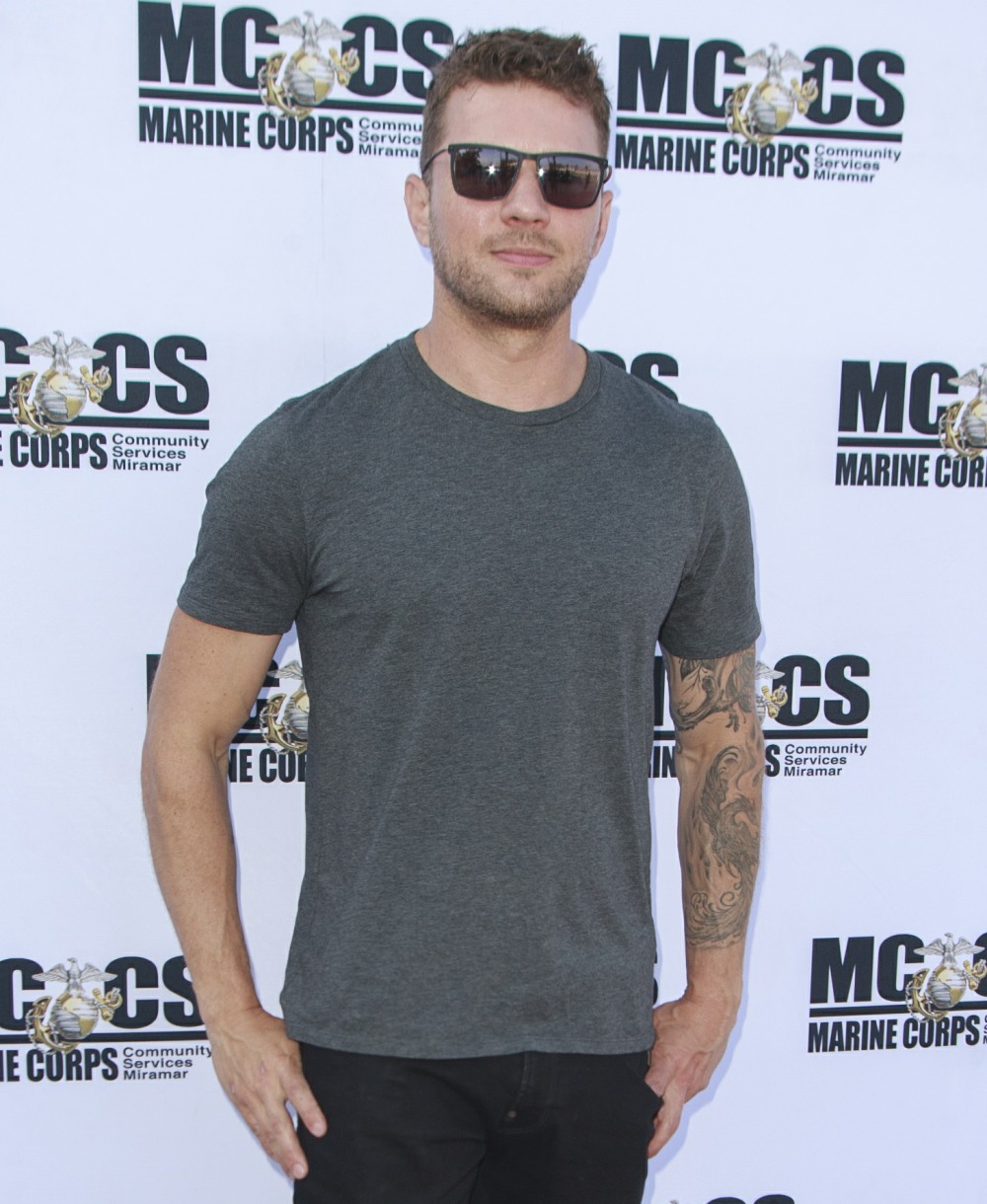 In September 2017, Ryan Phillippe's ex-girlfriend Elsie Hewitt filed a civil suit against him following their breakup. Their relationship was brief – just about three months over the summer of 2017, when Ryan was 43 and Elsie was 21. They got into a fight at a party and he left her at the party. Later that night, she entered Ryan's house with a friend to retrieve her belongings. She claimed that Ryan violently attacked her and threw her down a flight of stairs. Ryan made a lot of noise about how he would countersue Elsie for defamation, but nothing came of that, how interesting. Well, Elsie civil suit is still happening and The Blast has some details from Ryan's deposition:
Ryan Phillippe presented his side of the story about the night he allegedly attacked his ex-girlfriend, giving details in his own words of what went down, that led her to sue him. According to court documents obtained by The Blast, Phillippe was deposed by lawyers for Elsie Hewitt, the girlfriend who claims he assaulted her after a party in July 2017.

Hewitt's lawsuit described the incident by claiming he first "violently threw her down his staircase as hard he could." After she got up, Hewitt then claims that Phillippe "picked Hewitt up like a doll and tossed her down the stairs."

In his deposition, Ryan Phillippe said of the night of the incident, "You know, this was an impasse. Nothing was changing. And she was refusing to leave until she got into the bedroom. And at one point, I thought that I was going to try to remove her from the premises and set her outside and close the door. Because I didn't know what else to do. And at that point, it hadn't occurred to me to call the cops. I'm a famous person. I didn't want to bring that kind of attention to me and my house. And so I attempted to pick her up like a baby. Carrying. Like a child. With one arm under the back and one arm under the legs. And she was flailing. And I made it one step, and I fell back on my bottom, holding her. And that was it."

Hewitt was with a friend that evening who backed up her version of events. The friend, who wished to remain anonymous, told The Blast a few months after the incident that Phillippe "picked her up like a baby and tossed her down the stairs."
I mean… if you're that upset that your girlfriend entered your home, just call the cops. It would have preferable for the cops to suss out this domestic situation rather than deciding to Hulk-rage and pick her up like a baby. I'm saying that as someone who always believed Elsie's story though – her friend always backed up Elsie's version of events, and I've believed for some time now that Ryan has some rage issues. Hm.
Photos courtesy of Instagram, WENN.