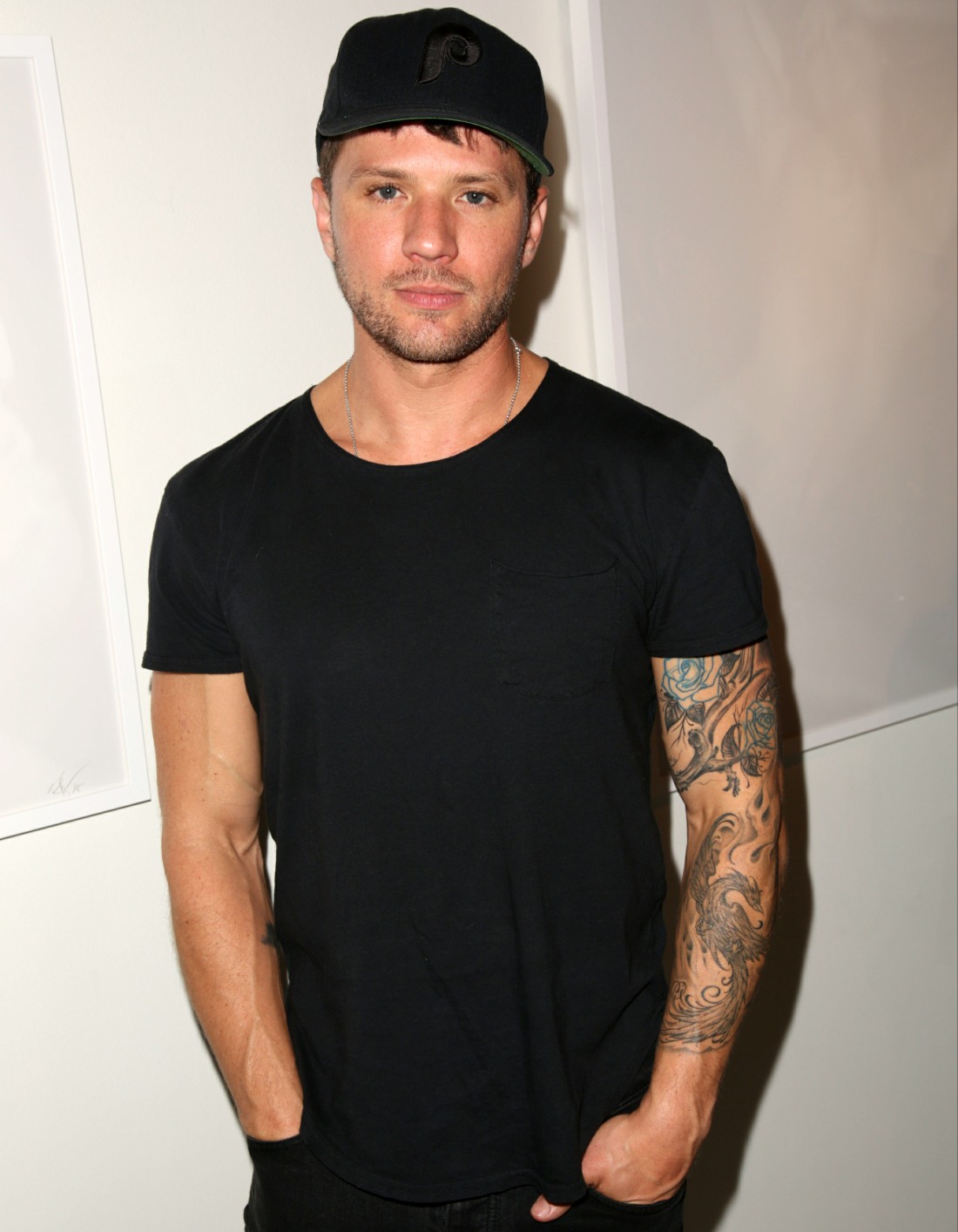 Back in September, Ryan Phillippe's ex-girlfriend sued him after she claimed he violently assaulted her in his home. Go here to re-read Elsie Hewitt's original claims. She had only been dating Ryan for a short time, and he got pissy with her at a party, so she went by his house later to get her stuff and move on. She claims that was when he attacked her and threw her down a staircase. She had a witness – a girlfriend who was there – and she went to the police, although little came of it, which is why she filed the civil suit. Ryan responded by denying the entire thing and announcing plans to countersue Elsie for defamation. Then the situation went quiet for a few months. On Wednesday, Ryan tweeted this:
to be clear:

i have not had a "girlfriend" for over a year now & have barely dated anyone since.

any other labels or mis- characterizations, from media or gossips, related to anyone, briefly, connected to my personal life, are false.

happy thanksgiving.

— dr. philz (@RyanPhillippe) November 23, 2017
He tweeted that as news of his "countersuit" broke. This is tricky, because different sites are characterizing this in different ways. People Magazine says that Ryan IS countersuing Elsie, but even in People's article, it's pretty clear that he's just filing a legal response to her suit, which is not the same as a countersuit…?
Ryan Phillippe is suing his former girlfriend Elsie Hewitt after she alleged that the actor had brutally beaten her this summer. The actor, 43, filed the documents on Nov. 17 as a response to Hewitt's own lawsuit that claimed he had been abusive toward her.

In court documents obtained by PEOPLE, Phillippe's lawsuit denies the allegations, claiming Hewitt "broke into Phillippe's home in the middle of the night without permission" and "fabricated a story in an unjustified attempt to extort money" from him to help her modeling career. PEOPLE has reached out to both Phillippe's and Hewitt's attorneys.

Phillippe alleges Hewitt, 21, made a false police report accusing him of injuring her in the early morning of July 4 when the alleged incident is said to have taken place. The actor also claims Hewitt was "extremely intoxicated."

He further says in his suit that he "was raised by women in a household where women's rights, feminism, and advocacy were very much at the forefront, and he is sickened to have been falsely accused of domestic violence."
E! News says that Ryan's legal response to the suit is that he's asking for Elsie's lawsuit to be dismissed. E! also spoke to Elsie Hewitt's lawyer, Keith A. Fink, who said:
"If the claims were defamatory why didn't Mr. Phillippe sue Elsie for defamation like he claimed he would? How is there not 'one shred of truth' in her complaint? There was an independent witness who supports Elsie. This witness spoke with Blast. The pictures confirm her injuries. The text messages corroborate her story. If Mr. Phillippe is such a feminist why did his ex-girlfriend seek a restraining order? This pleading is amateur hour but the defense doesn't have anything to work with here. I'm looking forward to Mr. Phillips's [sic] deposition where he can under the penalty of perjury answer for his actions."
Fink makes a solid point – after the outrage about Elsie Hewitt "defaming" him and threatening to sue her in September, what changed? Why didn't he actually sue her for defamation? Why this weaksauce legal response, asking the court to dismiss? Hmmm…
Photos courtesy of WENN, Instagram.