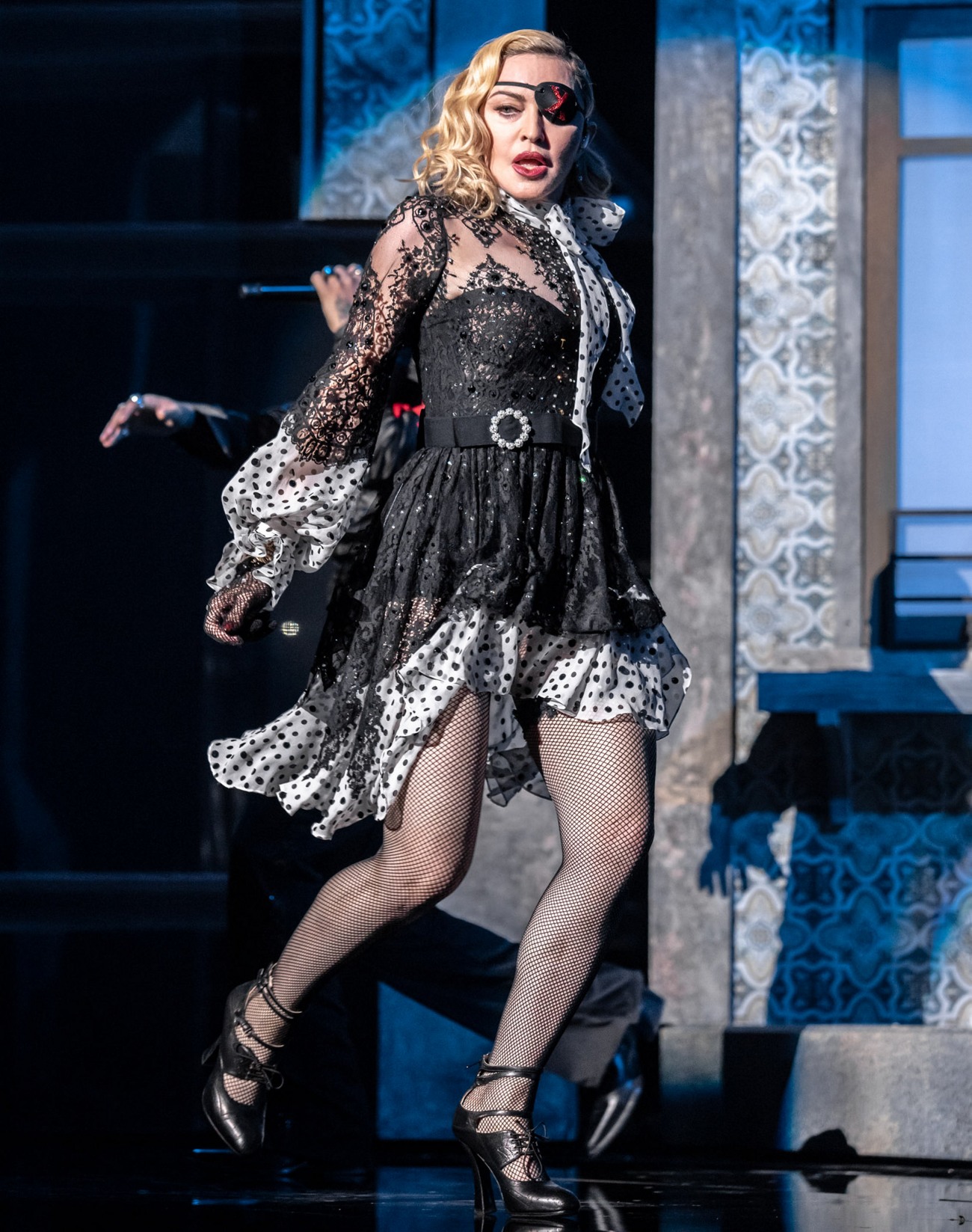 I've never been a lowkey or highkey Madonna stan. I like her sometimes, and I don't care for her sometimes. I like some of her music, and I dislike some of her music. But I have to admit, I've enjoyed her promotion for her latest album, Madame X, and I actually half-way like the singles I've heard. Is Madame X her best sh-t? Not really, but it's not terrible. Plus, it feels like like Madonna finally has some sh-t to say after all of her years of just being a provocateur for the hell of it, a rebel without a cause, a person screaming "look at me!" without having anything to say once she got our attention. Madonna has found some kind of groove at the age of 60, talking about ageism and sexism in her industry and a lot more. Is she saying everything perfectly? Of course not. Chica's still problematic at times. But I guess my point is that I sort of like Madonna-at-60. She's interesting. Most people don't feel the same way though. Madge is struggling to sell concert tickets and there are big concerns:
Four years ago, Madonna was selling out shows at Madison Square Garden. Now, she's struggling to sell out the BAM opera house in Brooklyn. The "Material Girl" singer's "Madame X" tour that kicks off in New York City on Sept. 12 is off to a surprisingly sluggish start, with hundreds of seats still available for most gigs after more than a month on the block, The Post has learned. That's despite the fact that the 60-year-old pop star's upcoming tour will focus on small, theater-type venues that typically only have a few thousand seats each.

After initial reports that the first shows sold out, an interactive seat map that went live on Ticketmaster's website this week shows that hundreds of seats are still available for each gig. For an Oct. 7 concert at the 2,100-seat BAM Howard Gilman Opera House — the last night of a 17-night stand that's slated for Brooklyn — more than half of its $357 mezzanine seats were unsold as of Tuesday afternoon, according to Ticketmaster's map.

That shows a "shocking" lack of interest in Madonna, according to one insider. Her 2015-2016 "Rebel Heart Tour" grossed $170 million at venues that often drew more than 30,000 fans for a single performance. On that tour, she reportedly sold out Madison Square Garden twice. In 2012, she was said to sell out Yankee Stadium in 20 minutes.

Madonna's "Madame X" tour is being promoted by Live Nation, which insisted in a statement that a huge number of seats are now available because it has "increased the number of shows exponentially due to overwhelming demand."

"It's very telling these shows didn't sell out as quickly as 'Springsteen on Broadway' did a couple of years ago," an insider said. "This clearly isn't the home run Team Madonna was hoping for."

Her "Madame X" album, due out on June 14, could add to the momentum, although early signs aren't encouraging. None of the five songs released before the record itself drops has debuted on the Billboard Hot 100.
I find it difficult to follow all of the insidery music industry stuff, because half of it is hype and half of it is bitchy gossip. We heard similar things about Taylor Swift when Swift's Reputation tour tickets went on sale, and I still don't completely understand what happened there – it seemed like there were real concerns about sales, but the Snake Fam bought into all of these special deals and promotions and suddenly Taylor had sold-out concerts, as if by magic. My point is… yeah, Madonna's probably not selling out concerts at the same rate she used to, but I'm sure her concerts will sell well (if not sell out) in the next few months because of some weird quirk of promotion or "deals" or whatever.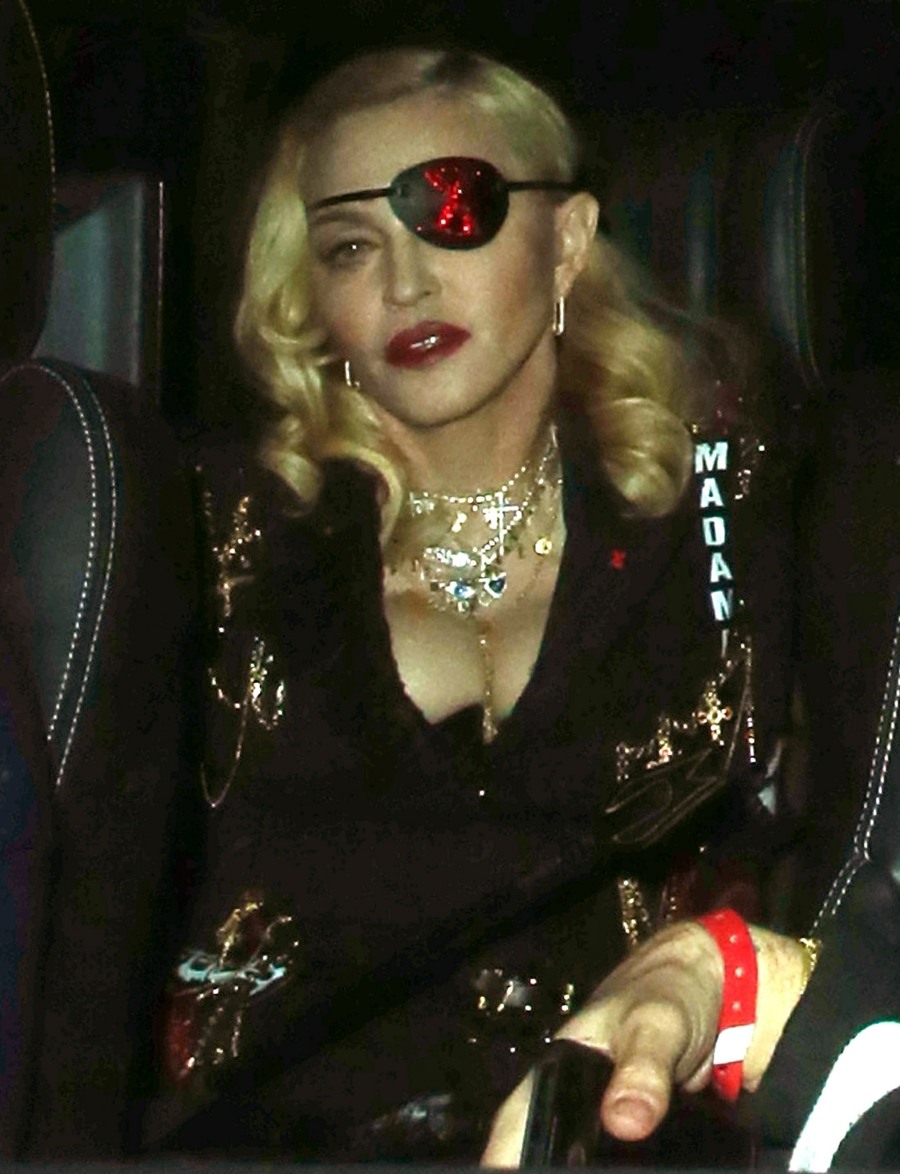 Photos courtesy of Avalon Red and Backgrid.