According to SeriouslyOMG, singer Ed Sheeran has a long history of professing his love for Heinz Ketchup in particular . I'm afraid I don't know how this particular courtship began but it's been well-documented, at least by Sheeran himself. Don't get me wrong, there are far worse things a person could be obsessed with but, it's ketchup. That's about all the excitement I can generate for it.
But not Sheeran. He reached out to Heinz so many times they generated a limited edition Edchup bottle to make him happy. But was he happy? For a time, sure. But we all know what happens when you feed the beast, they only want more. So Sheeran once again reached out to the object of his obsession, only this time he proposed a whole commercial displaying his devotion to his Red Goddess in a posh restaurant with live music and designer food. The commercial, of course, got made because it ain't love if you can't monetize it, amiright?
It's cute. Clever, even. I think the joke here is referring to the fact that most fancy restaurants don't offer ketchup. But it doesn't do a lot to dispel the notion that it doesn't belong there, though. Why would everyone run screaming, shouldn't they all have been swayed and requested their own bottle? Maybe Sheeran is trying to say that even though he's now the type of guy who can afford really expensive food, he's still the same guy who just loves his ketchup. And why isn't that a bottle of Edchup? I don't know, it's ketchup, it shouldn't be this complicated. Believe me, I dislike condiment snobs as much as the next person. I stopped going to The Sculptured Egg in Los Osos because they were so arrogant in their ketchup derision – and I'm not even a ketchup-on-eggs kind of gal. As far as I'm concerned, food is for enjoying. If you love to slather on ketchup, sriracha, HP or guacamole or whatever, go for it. I'll be honest, I'm more distracted by what he's wearing to such a fancy establishment than the fact that he whipped out a bottle of ketchup.
But the biggest take-away is that dog. The dog should get her own Heinz commercial next. As far as I'm concerned, that dog should be the new face of Heinz.
These pics are from the Yesterday premiere (that happened on Paul McCartney's birthday) in which Sheeran has a small (?) part… and no ketchup, as far as I can see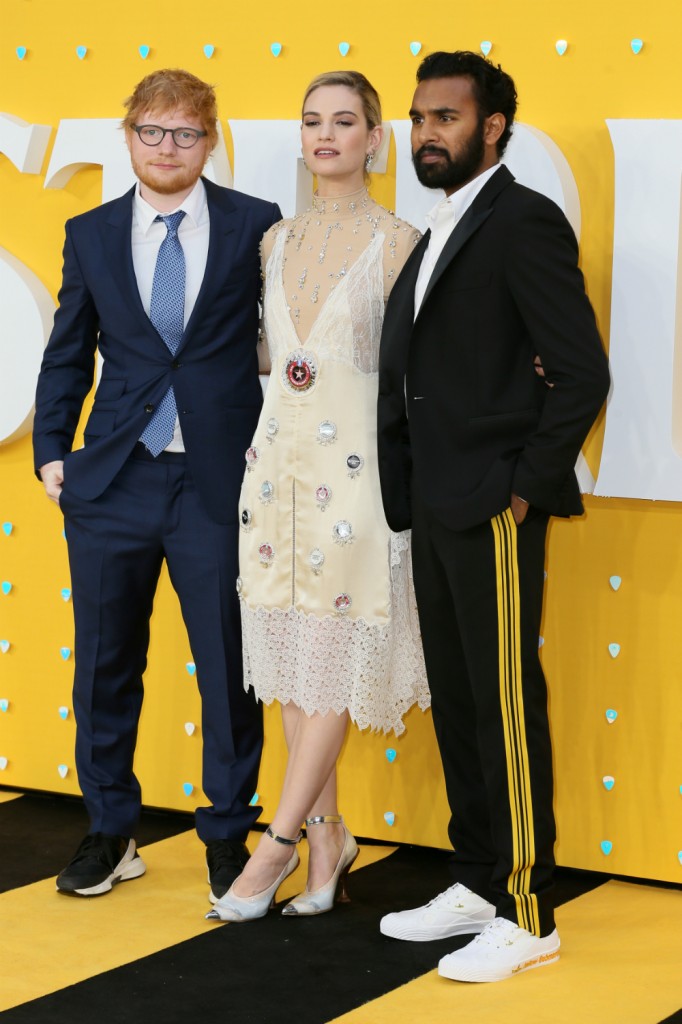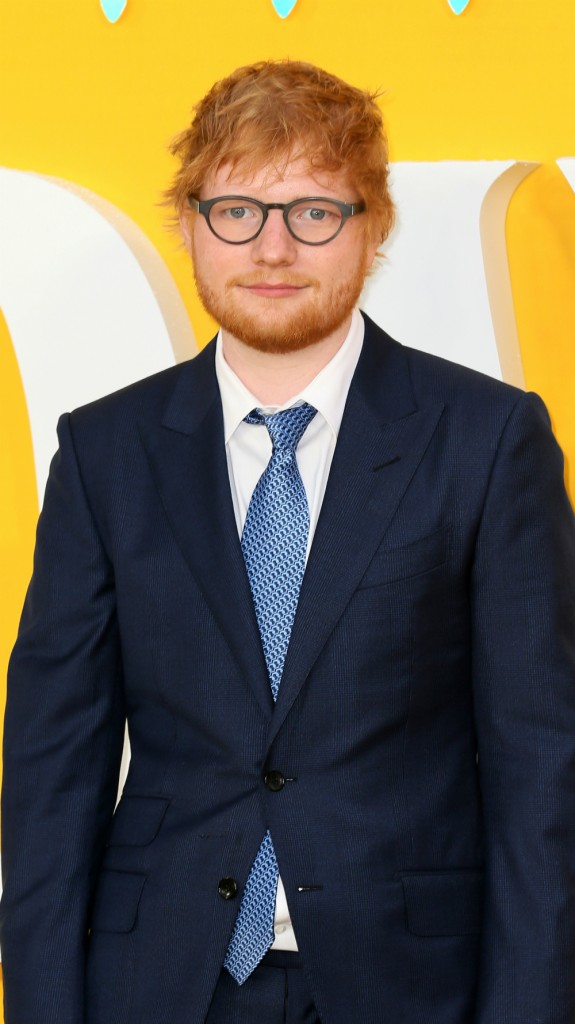 Photo credit: WENN Photos, Instagram and YouTube