It's been a while since I've really looked at Tom Brady's face, and I have to ask: is it just me or does he look different/strange? What's going on there? And it's not just the weird Photoshop happening in that Instagram, that's really how he looks now. It's very odd. Anyway, as you can see, Tom's new face is the new face of IWC Schaffhausen watches. He's a global ambassador, which is always a nice, lucrative gig if you can get it. To promote his new gig, Tom chatted with People Magazine about watches, family and football. Some highlights:
The passage of time: "Time is so valuable and it's so easy to forget how quickly it can pass us by. I try to keep that in mind, because it reminds you to prioritize the things you love. We don't live forever, so we need to make the most of our time. I love my family so much and I love what I do for a living so much [that] I never, ever want to take those things for granted and I really try to treasure every second."

He's always been into watches: "I've always been a huge fan of IWC — in college, I actually had an IWC watch as my screensaver. So I guess you could say it's been a long time coming! They've done some incredible things over the years and to be a part of the IWC family is a great honor for me."

He loves wearing watches: "I'm pretty much always wearing a watch. Football is the only thing that kind of gets in the way of that. I've been into watches for so long, it almost feels weird not to have one on at this point. I enjoy the quick moment each morning when I'm picking out which one I'll wear that day."
The rest of the interview is just an advertisement for specific watches, so let's just ignore that. On one side, if I was a professional athlete, I would shill whatever watch they paid me to shill and I would sell my love to the highest bidder. So I respect Tom's shilling game for his new contract. On the other side, Tom is literally using his family image to sell watches, and of course he memorized the talking points of "I really try to treasure every SECOND" and "TIME is so valuable." It's cheesy AF. But good for him for getting even more money, I guess.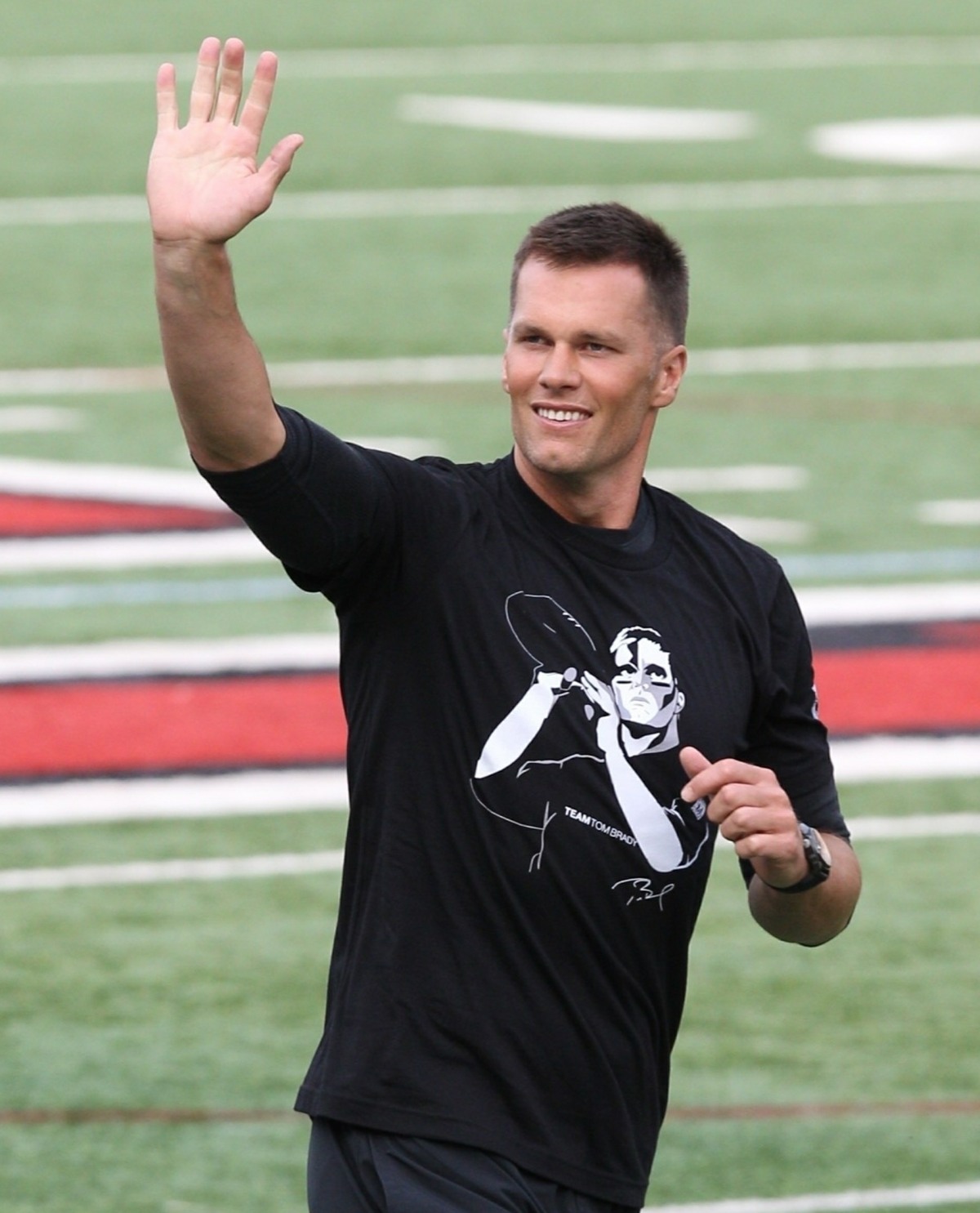 Photos courtesy of Backgrid, Instagram.