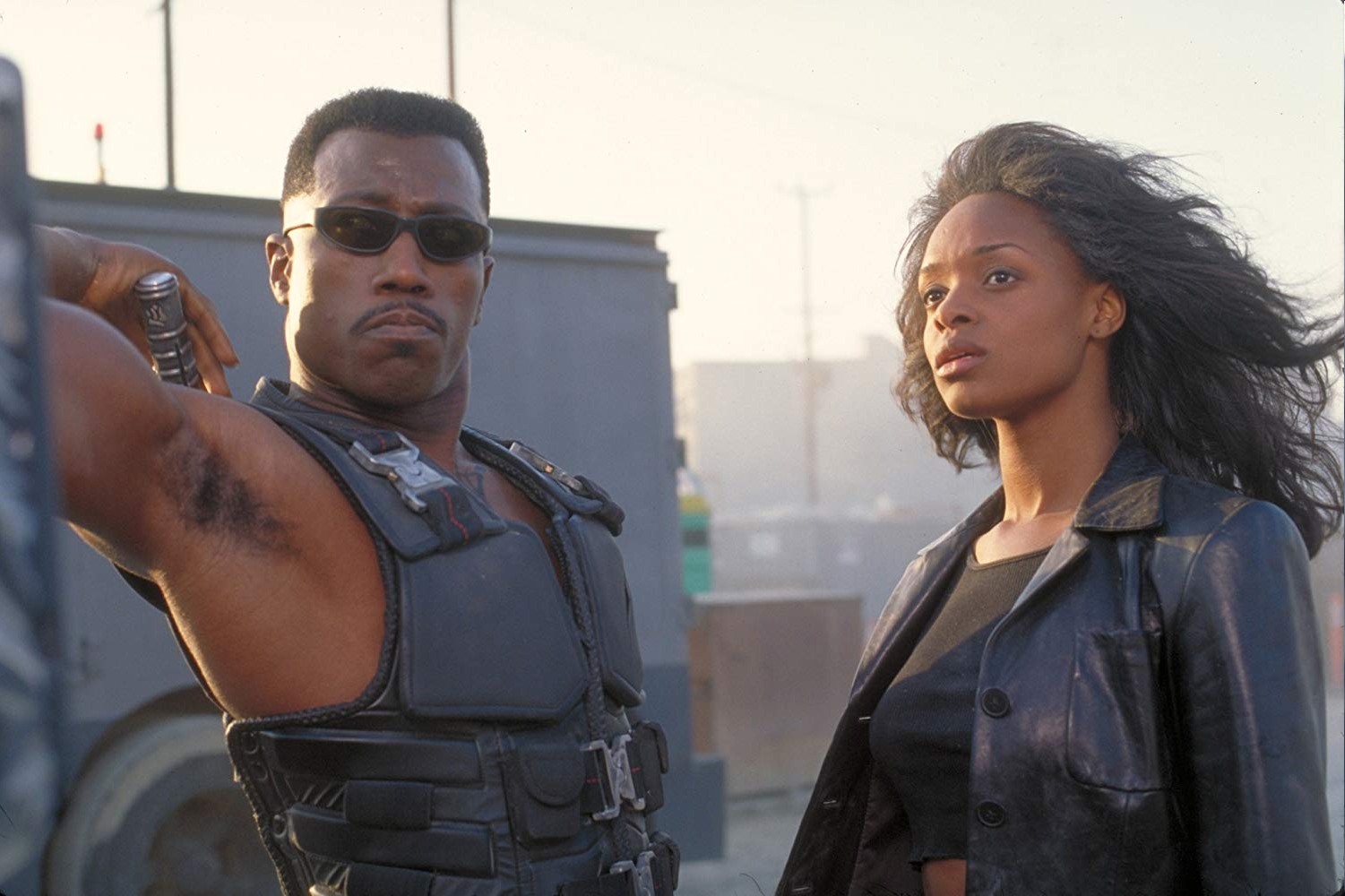 I don't think the youths really understand how Wesley Snipes was truly THE MAN in the 1990s. He was everywhere, he did amazing work, and he was such a huge star. In the span of that decade, he was doing Spike Lee joints, Rising Sun (a huge movie), huge action films and comedies and prestige drama too. In 1998, he starred in Blade, and he would go on to make two more Blade movies. His life and career fell apart for a number of years – he was in prison for three years for failing to pay his taxes (2010-2013), but he's still working and doing things.
Well, at Marvel's presentation over the weekend, Mahershala Ali was revealed to be the "New Daywalker" for Blade. Kevin Feige told Comic Con how it came about:
"We have, for years, wanted to find a new way into Blade. We love that character. We love that world. Now with Dr. Strange, and the supernatural elements coming into the MCU, it felt like we could definitely start exploring that. Mahershala wanted to come in and meet with us. And when Mahershala wants to meet, you take the meeting. And I think he had just come off of his second Academy Award. And we were talking very polite and he was talking about what a fan he is, and then he just cut right to it, and was like 'Blade." And we were like, 'Yes.'
So Mahershala approached Marvel and pitched a redo of Blade. Does OG Blade – Wesley Snipes – mind this at all? No, he doesn't. He couldn't have been classier about the whole thing. He issued a statement about Mahershala taking over Blade:
"To all the DAYWALKERS losing their minds right now, chillaaxx. Although the news comes as a surprise, it's ALL GOOD. Such is the 'business' of 'entertainment!' Much peace to the MCU crew – always a fan. Honor and respect to the grandmaster Stan. Congratulations and Salaam to Mahershala Ali, a beautiful and talented artist whose expressions I look forward to experiencing for many years to come. Inshallah, we will someday work together. Most importantly to my loyal fans, the incredible outpouring of love is overwhelming. I am grateful for the never-ending support. So, 'nah fret nah worry, it's not de end of de story.' Welcome to the Daywalker Klique."
This led me to googling "is Wesley Snipes Muslim?" to which I learned that he converted from Christianity to Islam in 1978, but then left Islam in 1988. Huh. Mahershala IS Muslim, so Wesley was likely just being respectful to Ali, which is really nice. Anyway, I didn't know what to expect from Wesley at this point, but I'm glad he was so great about it. Maybe Marvel can even find a way to bring Wesley into the franchise or something.
Photos courtesy of Blade, Getty.