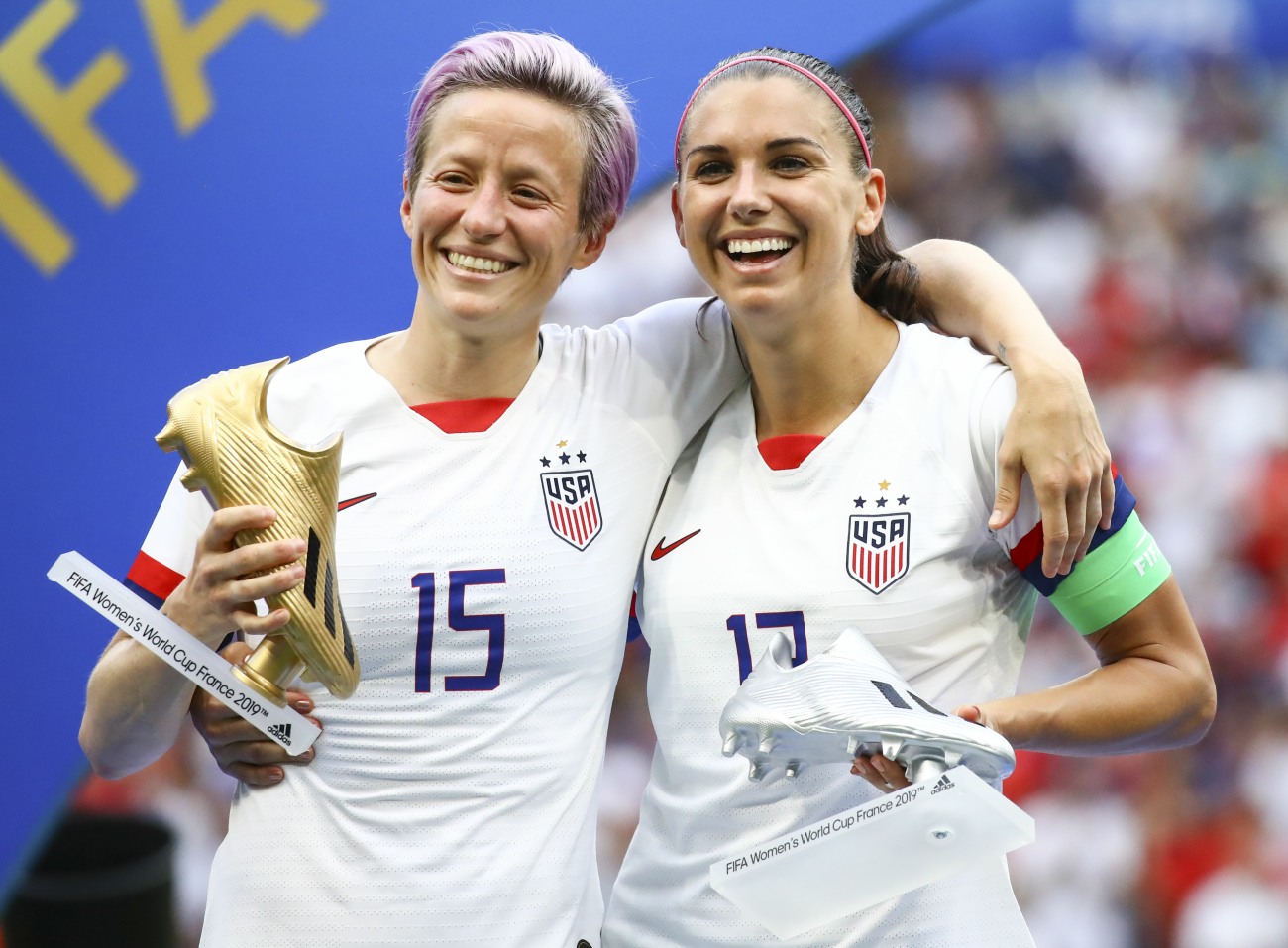 I'm still sort of giddy about how amazing everything was around the Women's World Cup and the USWNT. The way those ladies sued US Soccer before the World Cup, knowing that they would have to deliver the cup for their lawsuit to be taken seriously, and then delivering. And then some – Megan Rapinoe's "I'm not going to the f–king White House" became one of the biggest pop culture/sports/politics moments of the year, and she never backed down, never wavered. She ended up with all the trophies too. When the American ladies won, an entire stadium of soccer fans began chanting "Equal Pay! Equal Pay!" Those chants followed the ladies home, and there was definitely some hope that US Soccer would realize that they had to come to the table and give the USWNT everything they wanted and more. Except not so much, because US Soccer would rather spend money on lobbyists to mansplain how the women don't need to be paid any additional money.
The U.S. Soccer Federation has hired two Washington lobbying firms to push back against claims that it pays the women's national team less than half of what it pays the men's team. The women's team was celebrated as feminist icons for winning the World Cup last month, even as it battled U.S. Soccer over what the players say is unfair pay. The players filed a lawsuit in March claiming that, under their previous contract, a player on the women's team could have earned in a year as little as 38 percent of what a men's team player made.

Sen. Dianne Feinstein (D-Calif.) and Rep. Doris Matsui (D-Calif.) both cited that statistic when they introduced legislation last month requiring U.S. Soccer to pay the men's and women's teams equally. U.S. Soccer, which has disputed there's a pay gap, responded by bringing on two lobbying firms, FBB Federal Relations and Van Ness Feldman, to help convince lawmakers the women's claims are inaccurate.

"Due to the large number of requests we've received from policymakers since the Women's World Cup, we are taking the proper steps to make sure that those leaders have accurate information and factual numbers that will inform them about the unmatched support and investment the U.S. Soccer Federation has provided as a leader in women's football across the world," Neil Buethe, a U.S. Soccer spokesman, wrote in an email to POLITICO.

Molly Levinson, a spokeswoman for the players, said in a statement they were "stunned and disappointed" U.S. Soccer "would spend sponsor dollars and revenue to advocate against laws that ensure that women are paid equally to men."

The men's national team described U.S. Soccer's lobbying efforts as "disappointing but not surprising. If instead of paying lawyers and lobbyists to litigate, arbitrate and lobby against current and former players and just about everyone else in the sport, they instead negotiated in good faith to enter agreements to advance soccer in the US, we would all be in a better place," the men's national team's players association said in a statement to POLITICO.
The money truly could have gone to the USWNT. But instead it's going to TWO lobbying firms so that lobbyists can mansplain numbers to female senators. This perfectly encapsulates systemic sexism. "We'd like to be paid fairly with all of the money we've generated with our amazing product." "Nope, sorry, we're using that money to pay dudes to explain why you don't need any more money." I can't.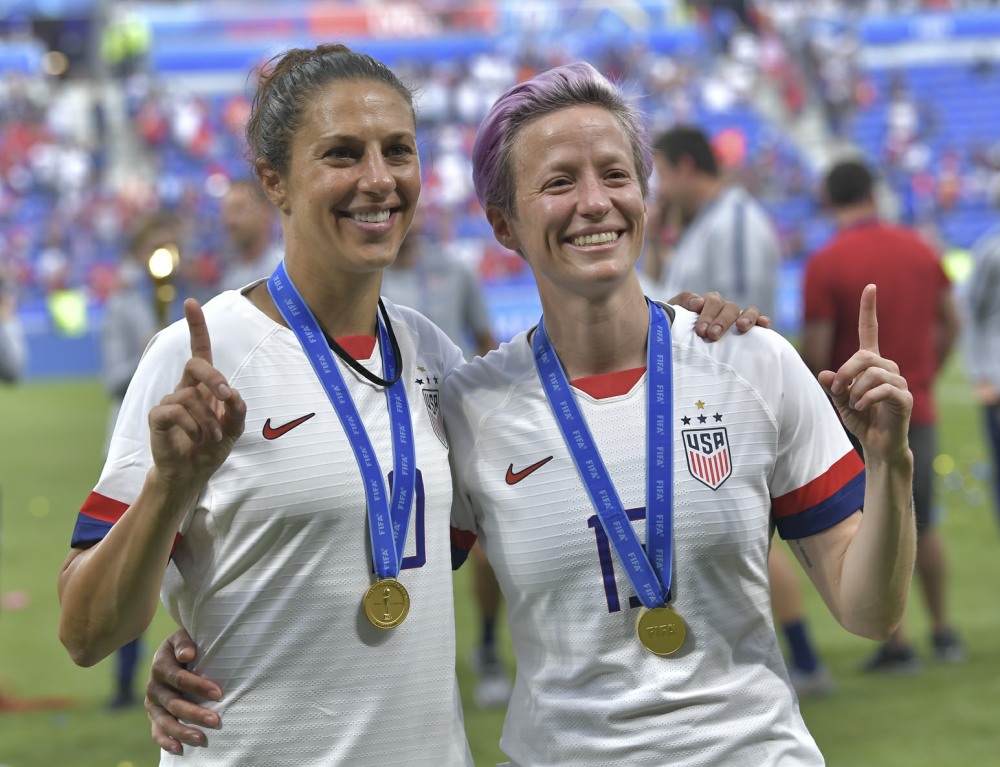 Photos courtesy of Avalon Red.