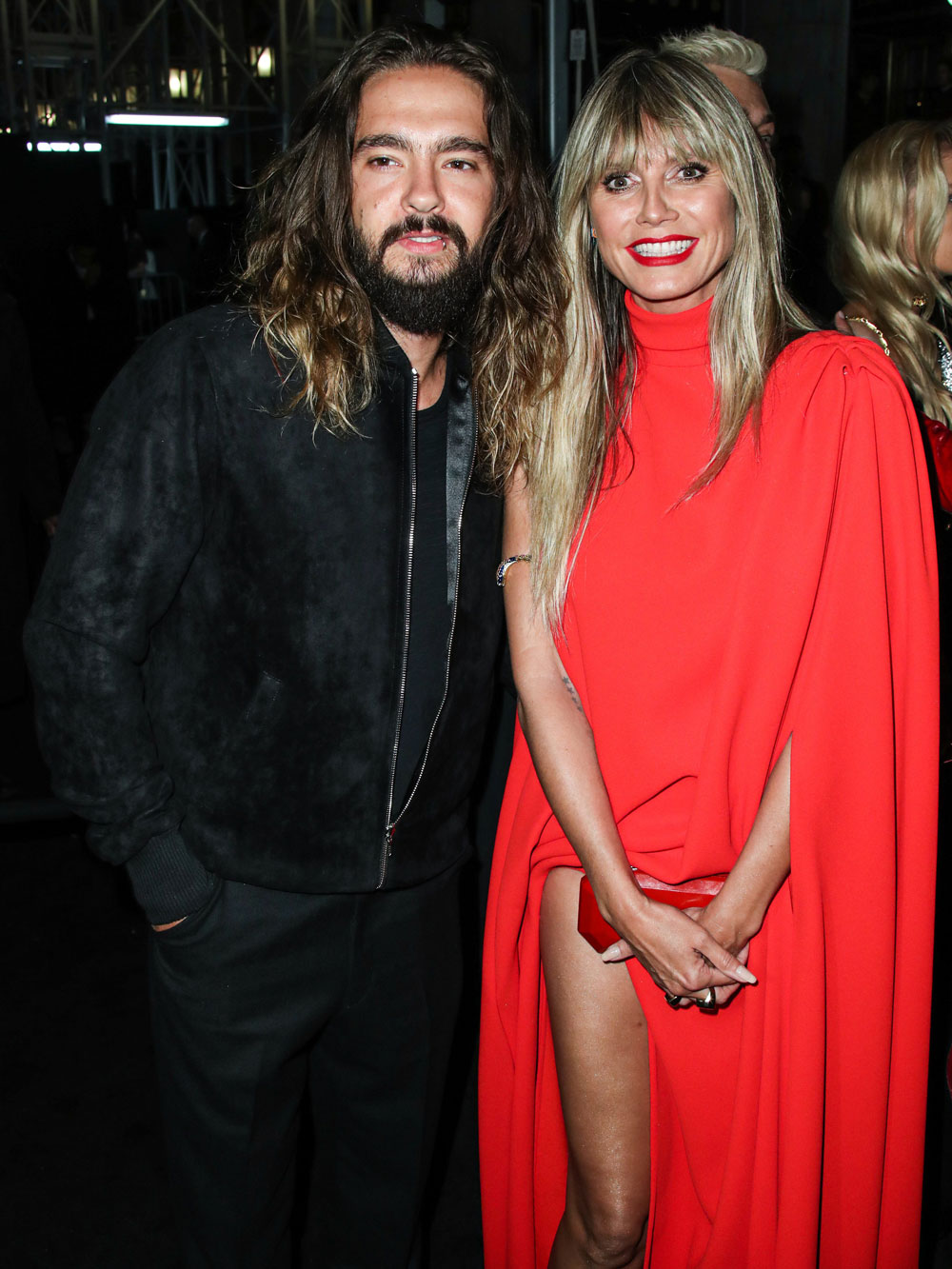 Heidi Klum and her new husband, Tom Kaulitz, made their red carpet debut as a married couple late last week in New York at a Harper's Bazaar event called "ICONS By Carine Roitfeld." Heidi was wearing a giant one-shoulder red-orange dress by Stephane Rolland. The high leg slit was ridiculous on a dress with that much draping and fabric but that's her style and she's worn much worse. Heidi and rocker Tom look like a mishmatch fashion-wise, but they seem quite suited for each other. They had that big wedding in Capri last month, Tom is willing to go swimming illegally with Heidi for the 'gram, and they're both German. Heidi has said that means that they're quite punctual, which is a trait I appreciate in a significant other too. Tom recently gave Heidi a gift celebrating their shared heritage. He had a piece of the Berlin Wall installed in their Garden. Tom is from East Germany. He was born a month before the wall fell. Heidi would have been 18 at the time.
This is the post Heidi made about it with the video of the wall being lifted into their garden. I've included the caption below.
Today a special gift from my husband arrived… a piece of the Berlin Wall that had separated East & West Berlin for 28 years. My husband was born behind the wall on the East Berlin side 4 weeks before it was torn down in 1989. This allowed him to grow up in a Germany that was unlike the country his own parents had grown up in… He was able to experience freedom and joy and creativity and art and hope. Every morning, I will look at this beautiful piece in my garden with the knowledge that walls do not need to be built… they need to come down. ✌🏻☮️❤️
I tried to figure out how much a piece like that would cost and my guess is around $25,000 but I could be totally off. In 2008 the large graffiti pieces were going for around $10,000. Architectural Digest points out that the art is by French artist Thierry Noir, which must make it more valuable.
My ex husband was also born in East Germany. He was in college when the Berlin Wall fell. I am the same age as Heidi. Just saying. It was a really thoughtful gift, and one that was meaningful to both of them, so good for Tom. He does pass the half your age plus 7 rule.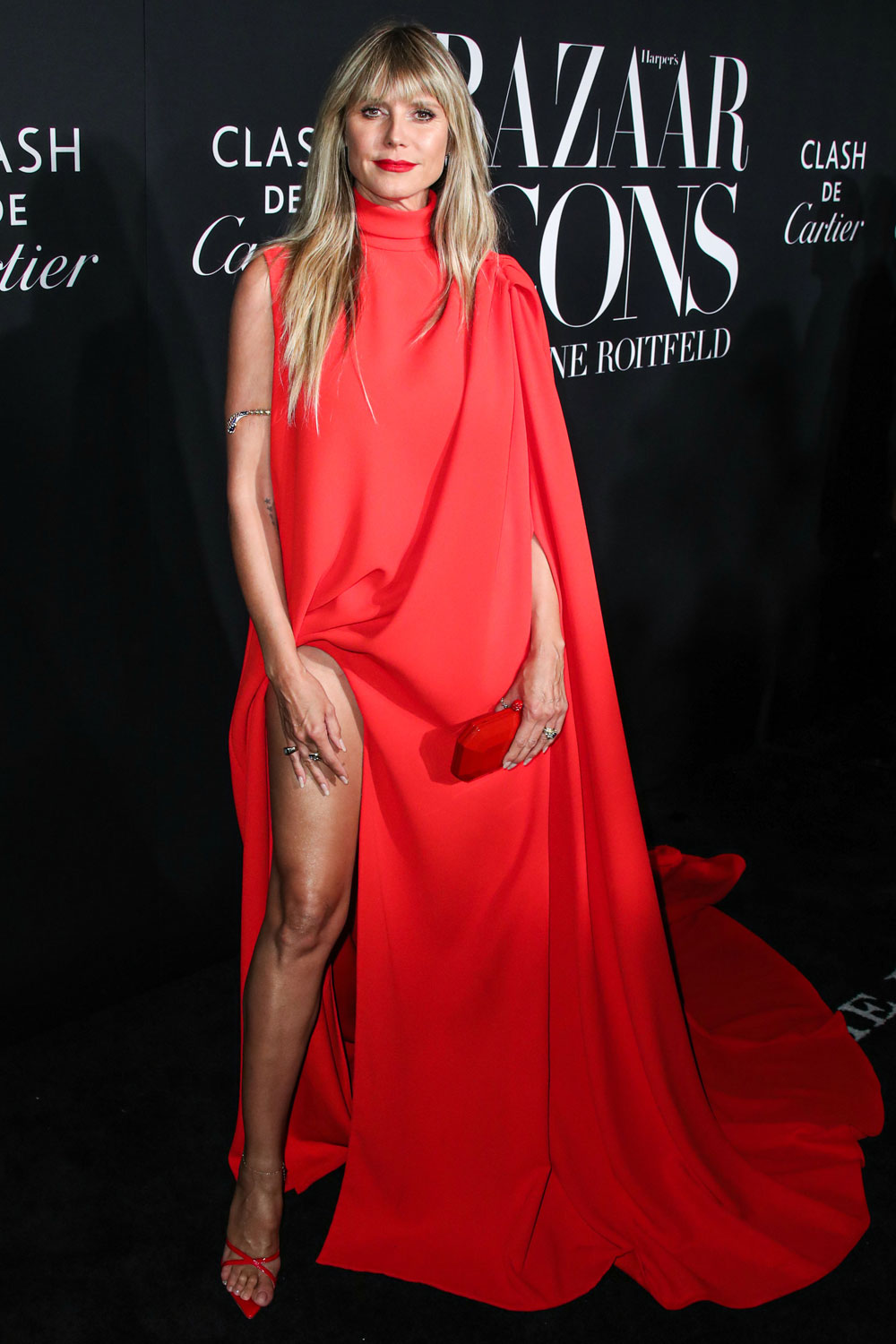 Photos credit: Avalon.red and via Instagram