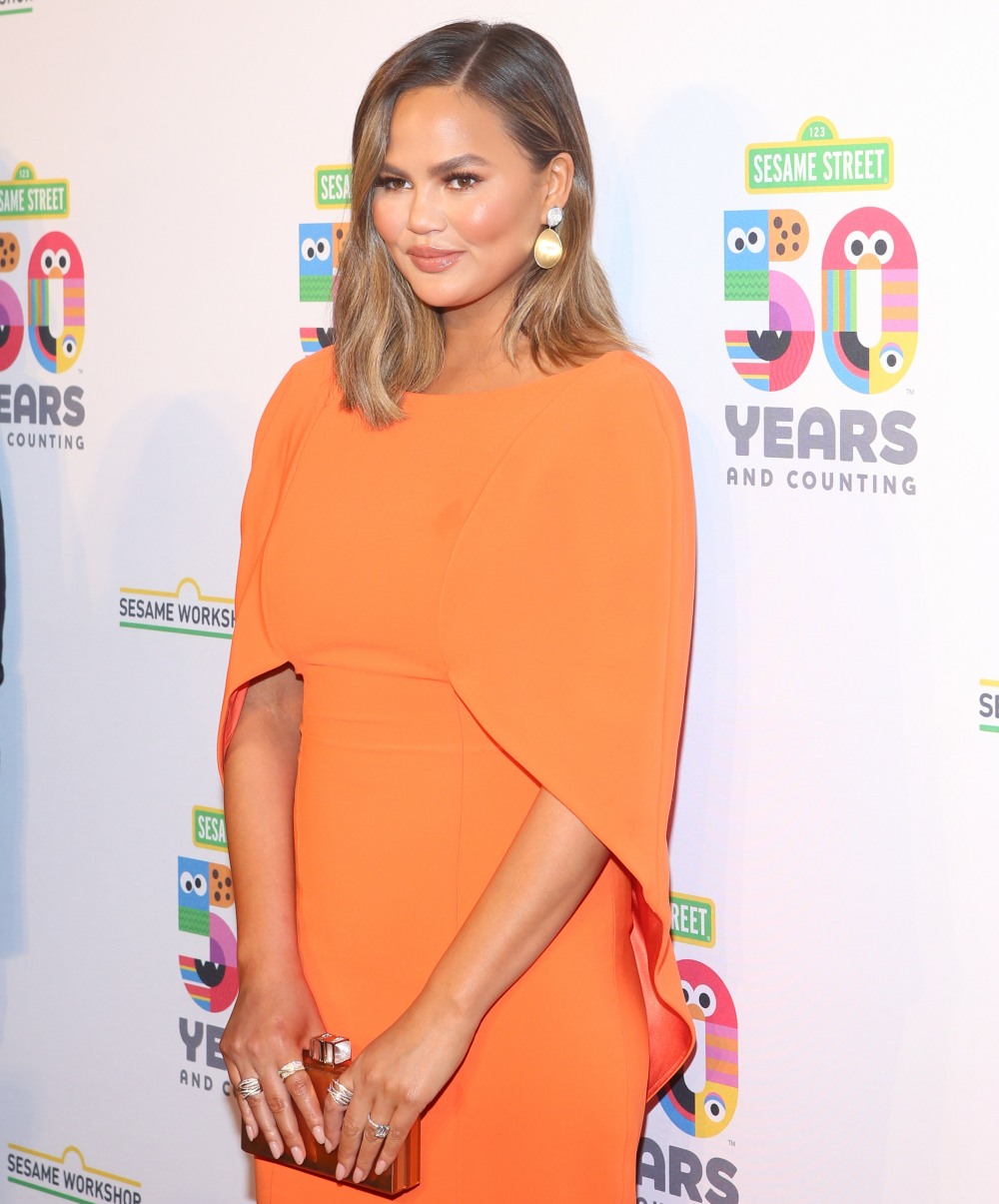 Sunday night, Donald Trump decided to hate-tweet John Legend and Chrissy Teigen. Trump's beef was about how Legend didn't give Trump credit for criminal justice reform… or something. Mostly, I think Trump just gets mad at African-Americans for not being "grateful" enough and for not thanking him constantly. Which is actually a whole other conversation, and a conversation we've been having for years. Anyway, the story became a thing because, duh, the president was randomly hate-tweeting two popular celebrities, and because Trump was stupid enough to NOT tag Chrissy. He instead referred to her as Legend's "filthy-mouthed wife." As I said on Monday, Chrissy lives on the internet. Trump came into HER house and of course she's going to make this into a thing. She called him a "p-ssy ass bitch." And now she's basically doing an interview tour.
Chrissy Teigen sits down for an interview with Ellen DeGeneres, which will air on the Wednesday (September 11) episode of The Ellen DeGeneres Show. The 33-year-old model and TV personality unpacked the whole feud that she and John Legend got into with President Trump earlier this week on Twitter.

"Well, John did a story on MSNBC about criminal justice reform, so he was a part of that interview. I was not a part of it at all. And Donald, for some reason, thought John was taking all the credit for it, and me, and I didn't even know he was filming this thing. Honestly I didn't even know anything about it," Chrissy said. "He just went in. He called John a boring musician and his filthy-mouthed wife. Which, those two things are true. John is boring. I do have a filthy mouth," she said. "But when the card lands on you that day, it's really just like, ugh, crap. Your whole night is ruined. We spent the entire rest of the night just sitting next to each other, handing each other our phone, 'Should I say this? Should I say this?' 'No.' 'Should I should say this? 'No. It has to be funnier.' 'No, because we're mad.'"

The tweet that Chrissy ended up writing said, "lol what a p–sy ass bitch. tagged everyone but me. an honor, mister president." Ellen said that she couldn't say it on live television, so they had to show it with censors!

"I've really gotten to this point where I don't want to offend people just for a joke," Chrissy said about how she's changed her style on Twitter recently. When it came to replying to Trump she said, "It was a weird feeling. I was really angry. I think my eyes filled up with water just at the shock of it. The, 'I can't believe this really happened right now.' He just goes on these rants, usually very late at night for him. You just wait for him to say something, but you don't think it's going to be you."
Since every day in Trumplandia feels like a decade, I remember when Trump first started hate-tweeting celebrities AS PRESIDENT. Like, he was the president-elect, on the verge of the inauguration in January 2017, and he decided to hate-tweet Meryl Streep hours after the Golden Globes. That was shocking at the time, but after two and a half years, we've literally gotten used to it. It's not that we've normalized it, it's just that we've gotten so used to this broken man with a broken brain who is breaking everything in our country. It's only news for about ten hours that THE PRESIDENT OF THE UNITED STATES insulted John Legend and his nameless "filthy-mouthed wife" because the Dumpster thought he wasn't being given enough credit for something for which he deserves no credit. This era is bonkers.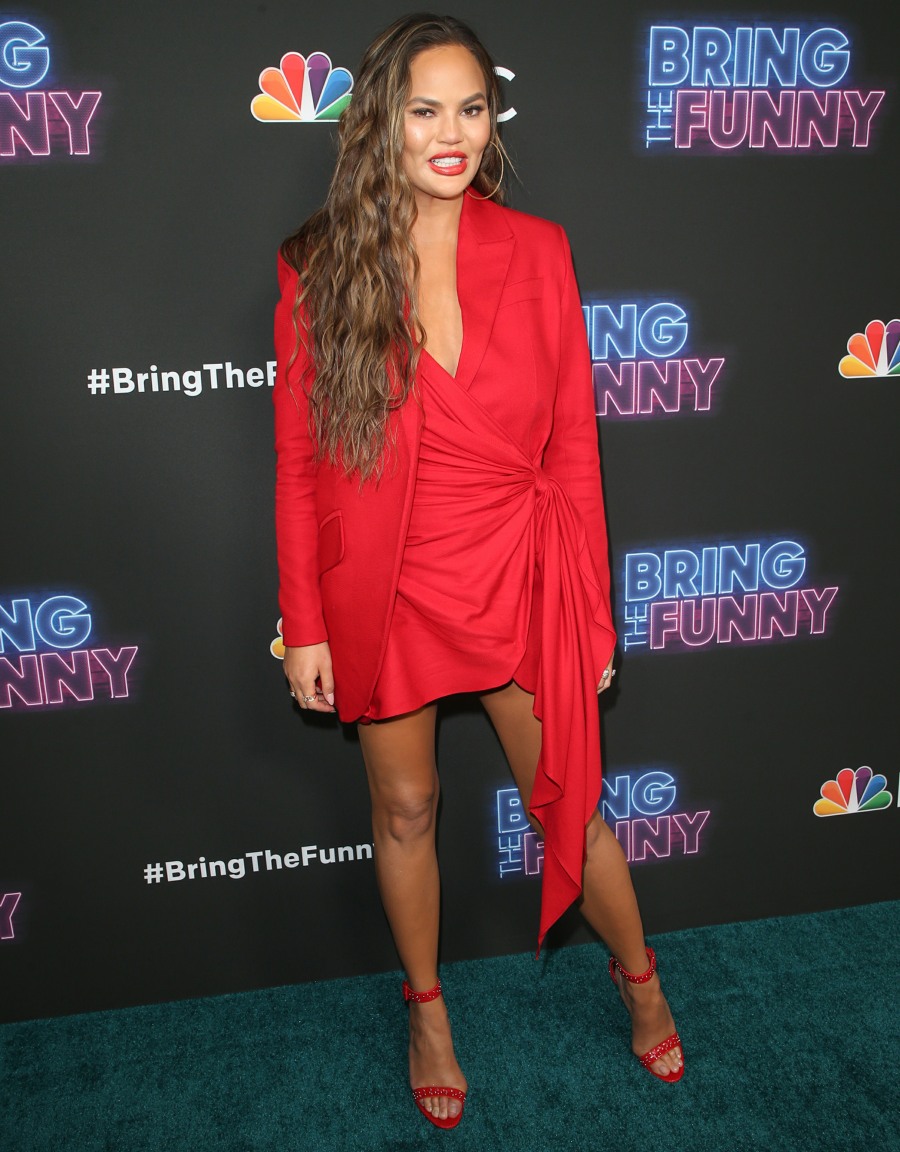 Photos courtesy of WENN.