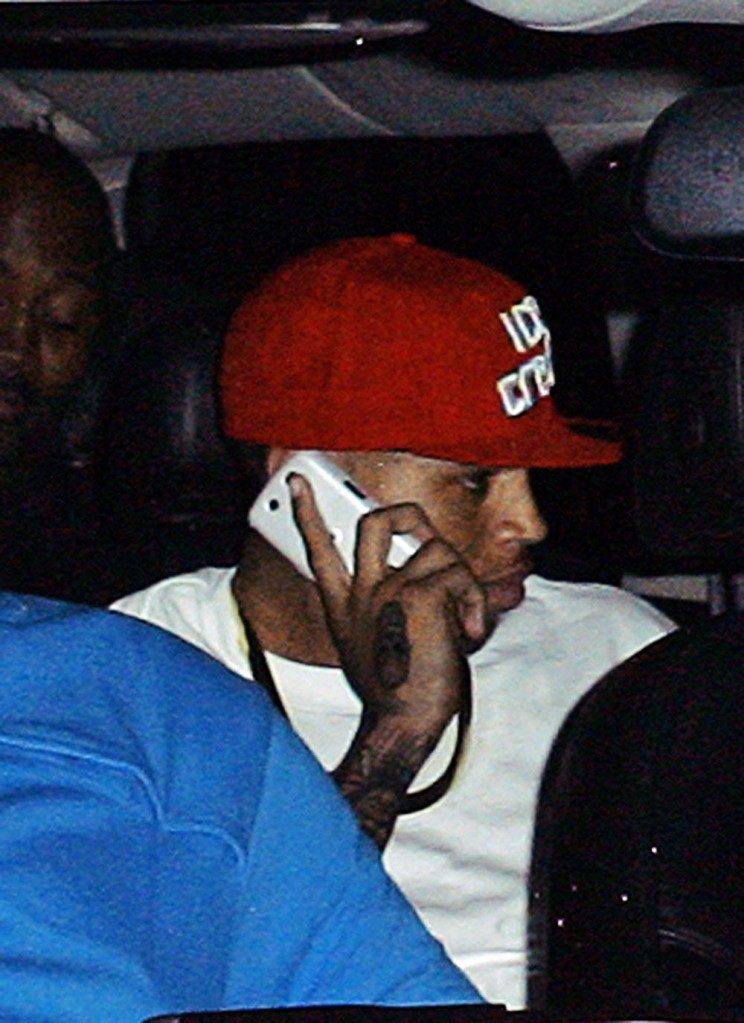 Legendary bad-temper-haver Chris Brown has given into his anger again. According to Fox411, Brown was dragged out of Luckily Strike bowling lanes in New York City this past Monday after he started hitting on a very young looking girl. And I do mean "dragged out" – kicking and screaming.
In a video released two weeks ago, Chris Brown, who you may remember pleaded guilty last month to beating up his girlfriend Rihanna in a rented Lamborghini a few months back, pledged he was working on controlling his anger.

Now FOX411 has learned about a scary outburst earlier this week that proves he may have a ways to go.

A source tells FOX411 that the R & B artist stopped by popular celebrity bowl-a-rama Lucky Strike Lanes (think bowling with table service) in New York City on July 27 with a few pals for a leisurely night of pin-knocking.

"Lucky Strikes is pretty chill on Monday nights, but Chris was ready to party, and that's what he did," the source says.

A few hours later, one of said pals was pulling him out of Lucky Strikes, kicking and screaming.

"He definitely looked like he was being forced to leave, like his friends knew it was in his best interest," says the eyewitness. "He was acting kind of crazy, partying too much, and making moves on a really young-looking girl."

Better double up on those anger management classes, Chris!
[From Fox 411]
I have to say, I am truly shocked to that Chris Brown hasn't been working on his anger management issues. I mean he told a judge in a court of law that he recognized he has problems and is working on them. Am I supposed to believe that's just some line? That Chris hasn't gotten better, and isn't a good person now? It sure seems like that's how most of show business is acting. Quite the forgive and forget mentality they have when it comes to beating the sh*t out of a woman.
What's sad is that I'm sure this is just a minor blip in Chris' day and no more. And just as sad is that I'm betting were going to hear more and more stories of Brown's untamed rage throughout the years. The legal system and the music industry has so far shown him that he can behave however he wants and commit reprehensible assaults without consequence. That's what he'll keep doing.
Here's Chris Brown waiting outside Cipriani in NYC on July 28th. Images thanks to Fame Pictures .