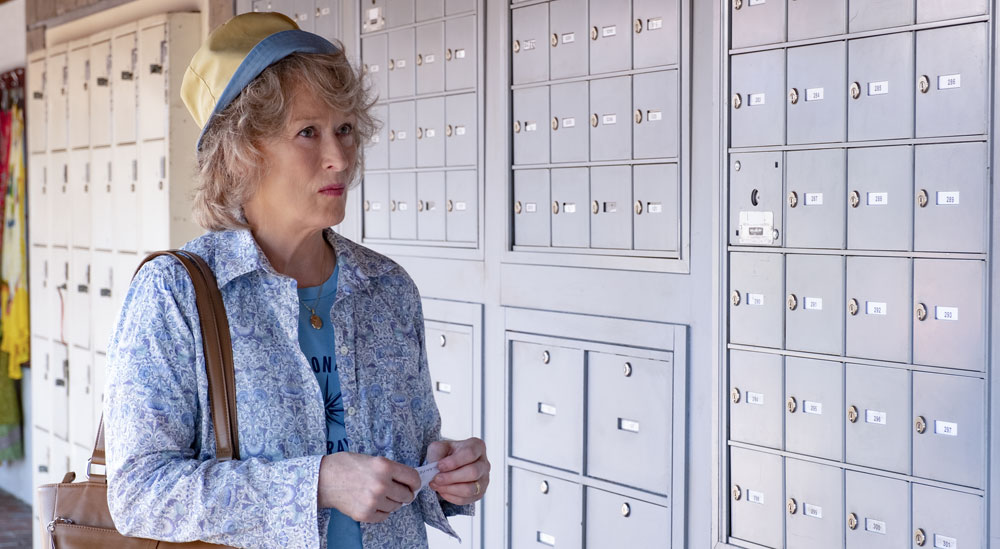 I watched the trailer for The Laundromat a few weeks ago and I was basically like "???" the entire time. The basic gist is that Meryl Streep plays a widow who is investigating why she didn't get an insurance payout from her husband's fatal boat accident. What she soon discovers is that she got scammed by a shady insurance company, a company which was part of the shady Panamanian law firm at the center of the "Panama Papers" scandal, which involved shell companies and massive tax fraud/tax avoidance schemes and money laundering. From this Vanity Fair review of The Laundromat:
Trying to guide us through all this are Antonio Banderas (looking fab) and Gary Oldman (lugging around a heavy German accent), dual Virgils pointing out various appalling aspects of an inferno of grift and greed. They're playing the lawyers Fonseca and Mossack, who ran the Panamanian law firm at the center of the scandal, but they hover over the film with more omnipotence than that. The device would be useful if only Burns hadn't written these narrators so confusingly. They speak in coy aphorism and metaphor, when the whole point of a movie like this is to tell it to us straight—or straight with a twist, at least.

Soderbergh is a bit too hepped up on funny ideas to keep his focus throughout. The film is divided into what I guess you could call vignettes, each highlighting a different aspect of all this wealth malfeasance. They're pretty much all too archly pitched, though, each too preoccupied with their individual stories to tether themselves to the larger narrative. We travel to China, California, Lake George (Lake Arrowhead plays the part), Nevis, and Panama. The movie goes all over the place, attempting to map the world of this thing but really just chasing its idea into abstraction. Which is the opposite direction of where it should be going.
Okay, so that explains the roles played by Antonio Banderas and Gary Oldman, and I think I generally get the gist. And Meryl plays a widow in Miami. Except she also plays a second role and it's BAD?
Oh yes: Meryl Streep is in this movie, and for a portion of it, she's a delight. She plays a widow trying to track down the shadowy insurance company that screwed her out of a settlement from the boat accident that killed her husband; what she finds is a maddening house of cards. It's a lark to see this bucket-hatted lady of a certain age poke at the rigging, and I wish Soderbergh followed through on her journey. But like most else in the movie, she's eventually forgotten when something new pops up.

Which doesn't mean Streep leaves the film. No: in fact, she shows up as a different character, wearing prosthetics and putting on a thick pan-Latin accent. This is a bizarre and rather galling unforced error, especially in an era of heightened consciousness about representation and appropriation. It's not a huge role, but any one scene of Streep essentially playing Agador Spartacus's mom is a scene too many. That ugly bit makes the unpleasant suggestion that this is all just a joke for Soderbergh and crew, richies who can't help themselves to a little non-P.C. in-crowd chuckle while—yes, yes, of course, we don't mean to laugh—doing the good work of telling poor people how they're being screwed.
Oh. So Meryl thought it would be cool to play a Latina caricature too? And Steven Soderbergh was like, "this is what I want"? Gross. Apparently, when the film premiered at TIFF this week, there were a handful of critics who saw how problematic that sh-t was, but their criticism was overlooked, especially when it came time for media availability. Yikes.
Great to see every single question at the Q&A be about how great Meryl Streep is as a person (she is) yet nothing on her playing a latina character including a nose prosthetic.

— Rafael Motamayor @ TIFF (@RafaelMotamayor) September 10, 2019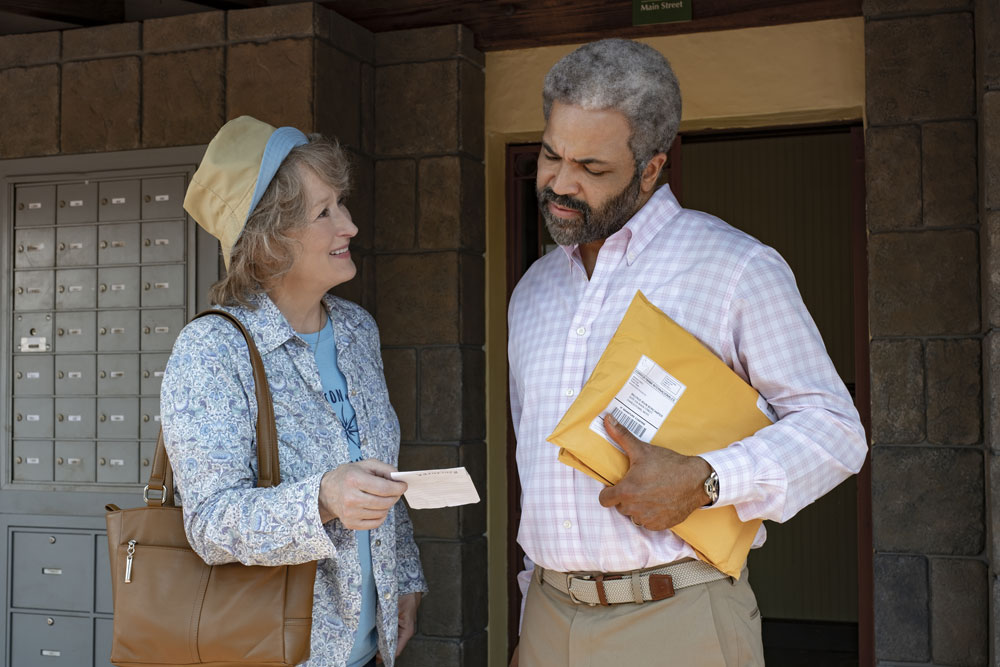 Photos courtesy of Netflix.