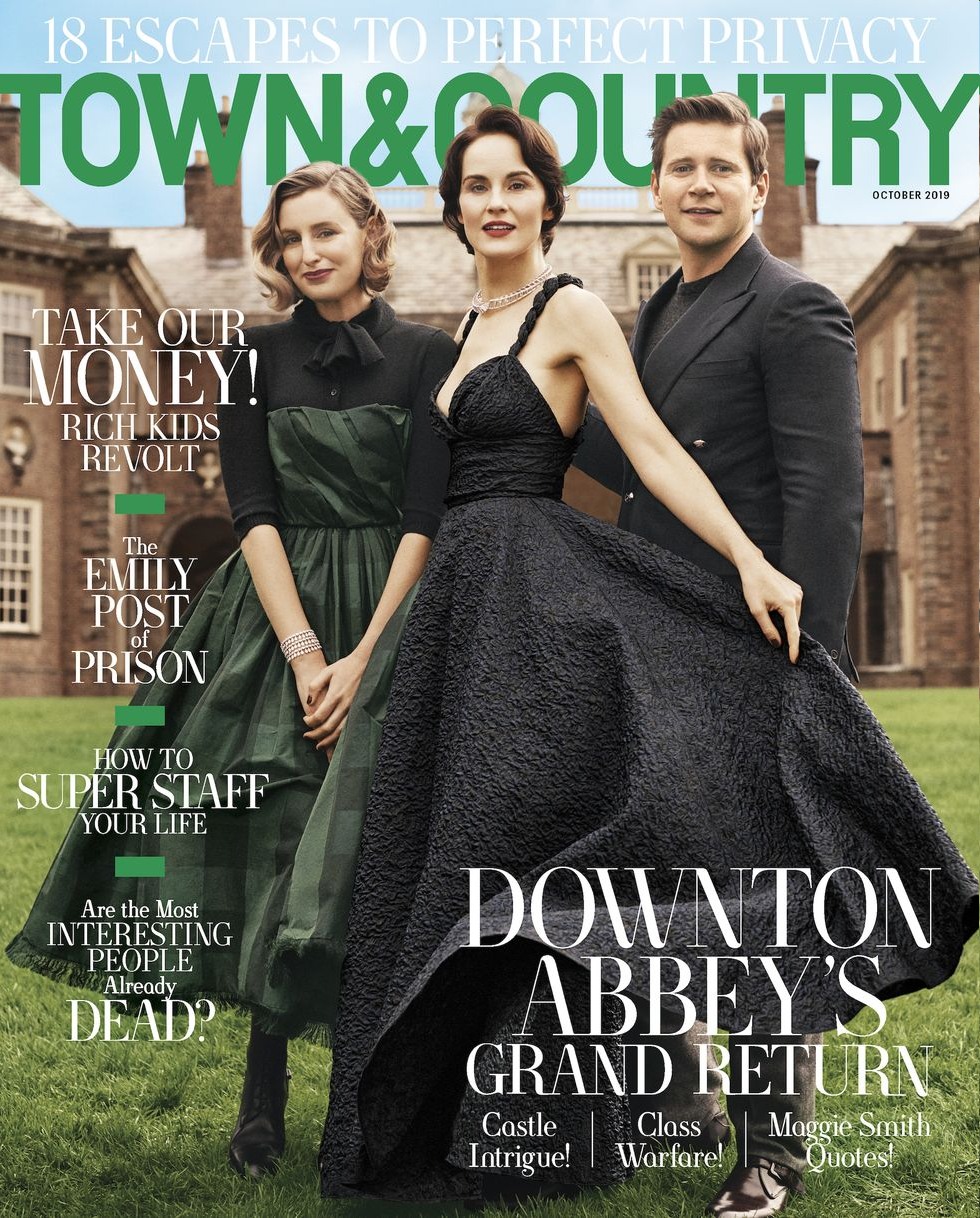 Downton Abbey: The Movie is out on Friday. Town & Country put stars Laura Carmichael, Michelle Dockery and Allen Leech on the cover and I AM IN LOVE. T&C does some wacky editorials sometimes but they hit it out of the park with this one (minus one photo where all three look photoshopped). The actual cover story isn't much – I mean, DA is not a Marvel movie. There are no real spoilers, no big scandals, no big beefs between the actors. All of the actors love each other and that's why they came back to make the movie. They love the Downton world. And everyone else loves it too!! A few highlights from this piece:
Downton's success, especially in the U.S., surprised those who made it. Americans obsessing over a period drama airing on PBS? It launched stateside in 2011, just before the TV landscape exploded beyond the standard network and cable lineups into a plethora of streaming options. "If it had been on one of the major networks," Leech says—"or one you have to pay for," Dockery interjects—"they would have pushed it too hard," Leech continues. "Downton had to be discovered. It had to have that slow build."

This sleepy drama was a runaway hit, becoming the most watched show in PBS history. Downton garnered 69 Emmy nominations in its run, making it the most frequently nominated foreign show of all time. Michelle Obama, Beyoncé, and Queen Elizabeth are reportedly all fans. Salma Hayek allegedly said she would "kill for a role" on the series, Jamie Lee Curtis called herself "totally, maniacally obsessed," and P. Diddy sent an angry letter to the show's creators when a favorite character was killed off.

The Downton actors toasted their fortunes and parted ways fondly. "We'd all said goodbye and had a great party at the Ivy—and away we went," says Julian Fellowes, who carries the titles of creator, writer, and executive producer. The idea of a movie had been floated but was far from a given—think of all the revered television series that haven't turned into feature films. Yet the idea lingered. "It was as if people hadn't quite been ready to say goodbye to the whole thing," Fellowes says. "There is something rather extraordinary about the whole adventure."

A little break did the trick. Two years after the show wrapped, Dockery happened upon a TV special hosted by Leech that was appropriately titled I Miss Downton Abbey! "I watched the whole thing and I was sobbing," she recalls. Her reaction was immediate: "Please, we've got to go back and do a film."
The whole plot of the movie is that the king and queen are visiting and that Jim Carter's butler needs to come back to work to help everybody and… that's it. It's just normal old Downton drama. But I can't wait. Between this and Hustlers, the September movie season is ALL ABOUT ME. I was a Downton fan during the length of the series because I understood what it was and never tried to make it "the best TV show" or "important TV." It was just a soap opera with great locations and good costumes. That's it. And it's super-enjoyable. I have a feeling that the movie is going to be great too.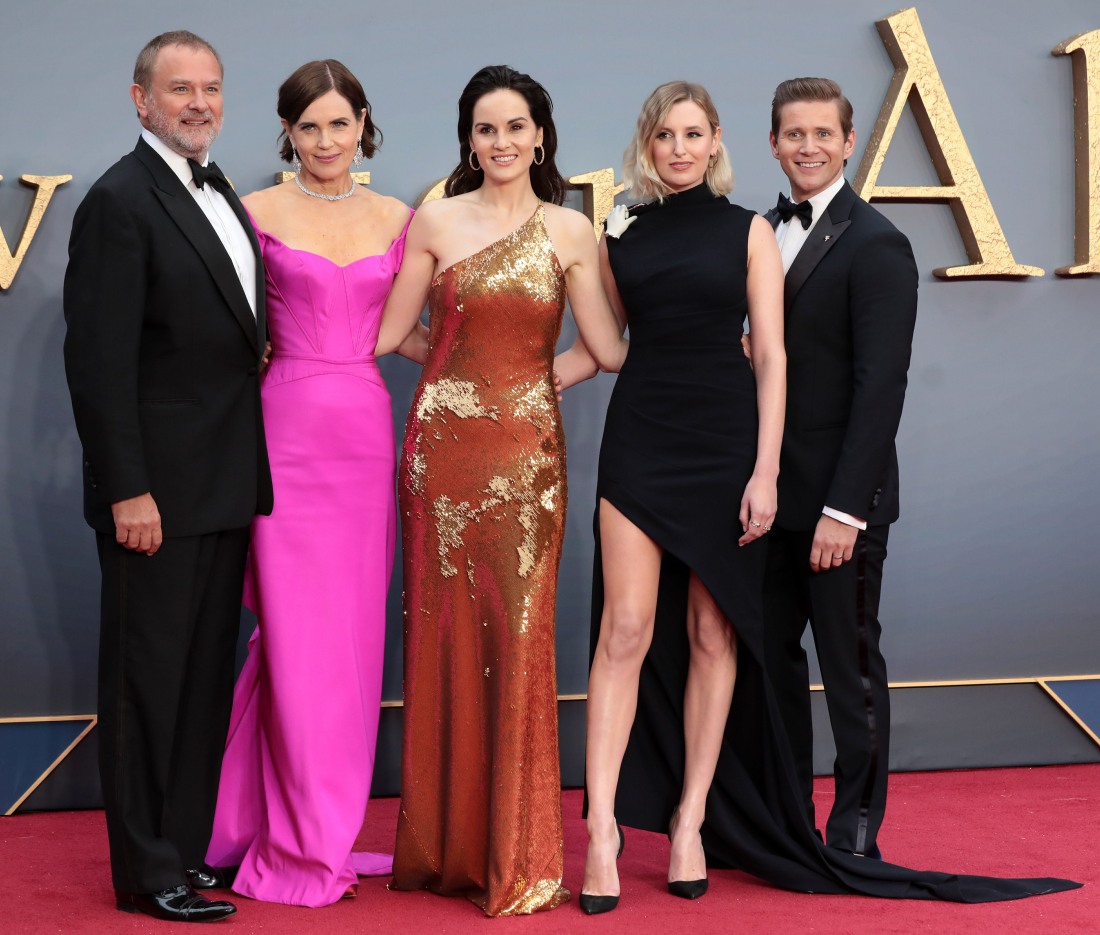 Photos courtesy of Avalon Red, cover courtesy of T&C.