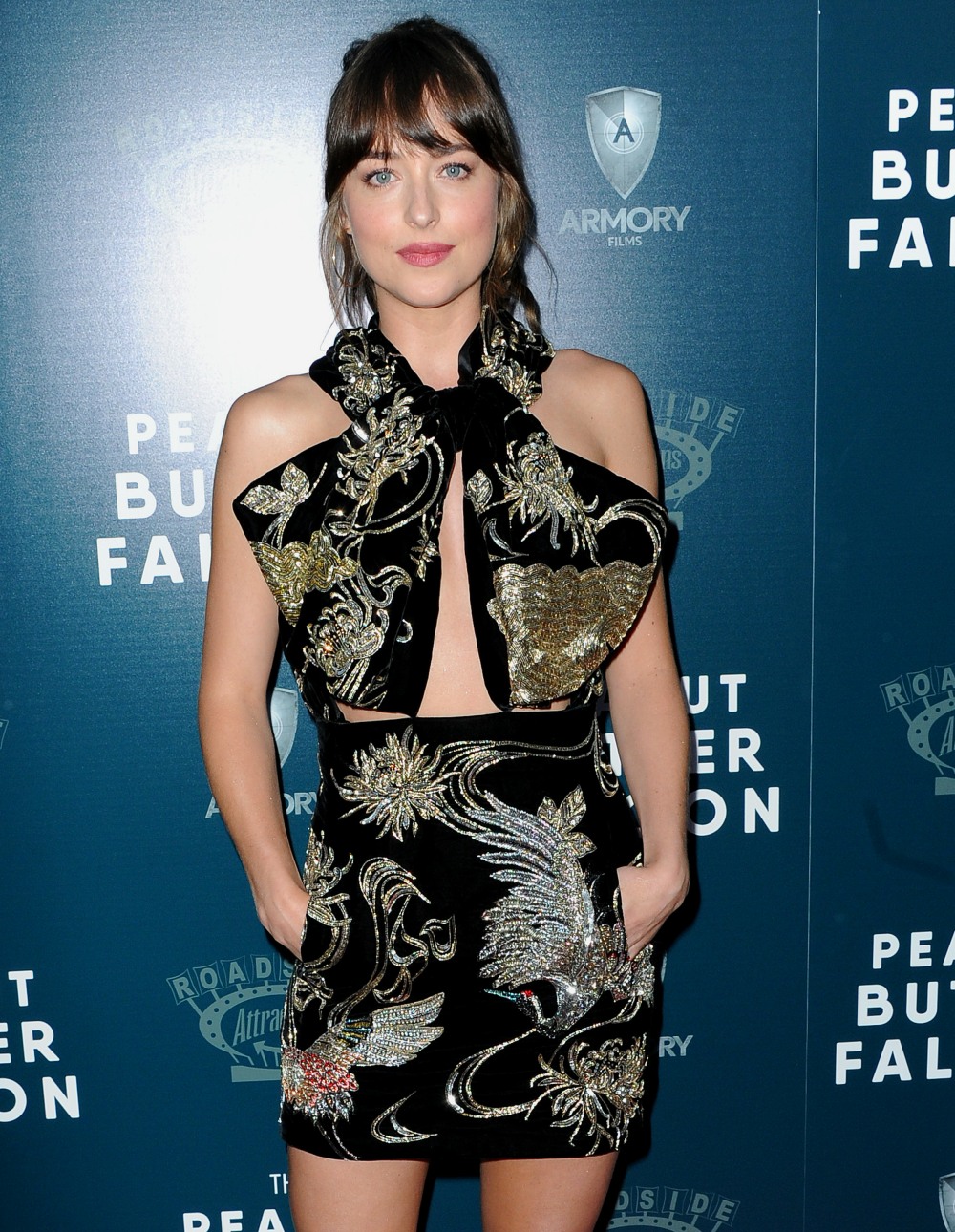 I don't think we reported on this at the time, but last year, Dakota did something at the Global Citizen Festival: she got on stage and asked people to call in to a phone number to tell their stories of sexual assault. She's now launching The Left Ear, a podcast made up of the voicemails people left at the number. From the website:
In September of 2018, Dakota Johnson stood onstage at the Global Citizen Festival and gave the audience her phone number. She invited people around the world to tell their own stories. Within 30 minutes of releasing her number, the voicemail-box was flooded with thousands of stories of abuse, assault, and trauma recounted firsthand by the people who experienced it and survived.

In The Left Ear, she shares these stories with us and keeps her promise to make sure these stories are heard. The Left Ear functions as an introduction into non-judgmental listening, and a space of refuge and healing for the survivors who called in droves in order to finally share their stories. In an effort to respect and protect the individuals, the stories will remain anonymous and the voices will be slightly altered.

The Left Ear is a podcast where we listen with the ear closest to our heart. We listen to people tell their own stories. No judgments, no editorializing, just listening. On September 28, Dakota Johnson will be announcing the release of The Left Ear at the 2019 Global Citizen Festival, exactly one year after releasing her phone number on that same stage.
"The Left Ear functions as an introduction into non-judgmental listening…" I appreciate this so much. When the Harvey Weinstein story broke and #MeToo stories began coming through, I felt like the least we could – and I mean that, the very f–king least – is to simply bear witness, to listen to the stories of the survivors, to simply believe women at the very start.
You can listen to The Left Ear podcast here. I also appreciate that Dakota didn't give us "updates" on this project throughout the year, nor is she trying to monetize it or use it as a promotional tour for anything other than "listen to survivors." It must have cost her some money out of pocket to do all of this.
Photos courtesy of WENN and Instagram.