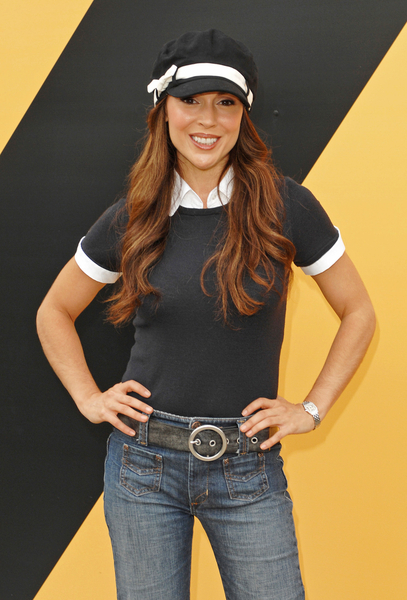 I really wish Celebitchy were like Myspace, and we could have annoying music blare out at you when you opened an article. Since we don't work that way, if you all could start humming the first few chirpy bars of the "Who's the Boss?" theme song right now, that'd be great. Just hum until Tony drives his van up to Angela's house and hugs her. ["There's a time for love and a time for living. You take a chance and face the wind…"] Alright, we're there. Did that bring you back? Good, because Alyssa Milano says all you men have been stuck there for the last twenty years or so. Well probably not stuck on Tony and Angela, though I don't know how your preferences go, so I won't judge. Man I can never get that damn song out of my head. ["There were times when I lost a dream or two. Found the trail, and at the end was you…"] No, according to Alyssa Milano, you're all stuck on her. Well, according to Alyssa's friend, but Alyssa felt the need to share it with "Us Weekly," which means she must think it's true.
Alyssa has declared to "Us Weekly" that she will no longer be dating athletes. She's had a baseball obsession for years (ahem, wasn't Tony Danza a former baseball player on "Who's the Boss?" Creeeeeeepy!) and has dated them almost exclusively. She even has a line of baseball-themed clothes. I actually kind of like that, because when every other useless starlet is putting out ridiculous designer crap with their name on it, Alyssa Milano is putting out athletic clothes. So points for being different and doing your own thing. ["There's a path you take and a path untaken – The choice is up to you my friend…"] But apparently she's decided she's taken the baseball love a bit too far, and is done dating men that tote around bats.
"Alyssa Milano is single, and says she's done living out the fantasy of being a baseball player's girlfriend. 'I'd love to just find a good plumber or doctor,' the 34-year-old actress tells Details in its November issue. 'I've gotten such s— about my dating choices,' she says. (Her last three boyfriends – Carl Pavano, Barry Zito, and Brad Penny – have all been Major League pitchers.) 'Like, every single article … is about how I'm 'the chick that dates athletes,' and there's an insane double standard going on.'

"Milano, a lifelong Dodgers fan who recently scored a post-season reporting gig, laments the fact that New York Yankees star Derek Jeter gets away with dating starlet after starlet on her blog on MLB.com. But given a recent conversation she had, it shouldn't be too hard for her to score the man – baseball player or not – of her dreams: 'My friend tells me, "Every time I mention you in front of guys, they all go nuts." So he asked one of them, "What is it about her? Can you define it?" And the guy said, "She's the girl we never got over.'"
[From Us Weekly]
Man I wish I had unchecked self-esteem like that. Yes I realize Alyssa wasn't actually saying it about herself, but to pass it on is still pretty ballsy. So to speak. I just made a sports pun! I didn't know I could do that. I think that means I'm an athlete now. Anyway, it's probably a good idea for Alyssa to open up her mind a little. I used to have a rule that I was only attracted to brunettes – I have no idea why – and I probably missed out on some pretty great guys because of that. Now imagine if you whittled down your options to one small subset of men that played a certain sport for a living? That's got to hurt. I mean it must help that she's famous and beautiful, but you could still be missing out on the best guy in the world ["Nights are long but you're on your way – to a brand new life around the bend!"]
Note by Celebitchy: Alyssa Milano is shown at the San Sebastian International Film Festival on 9/24/07. Thanks to PRPhotos.
And here's the Who's the Boss intro that JayBird wants to get stuck in our heads.