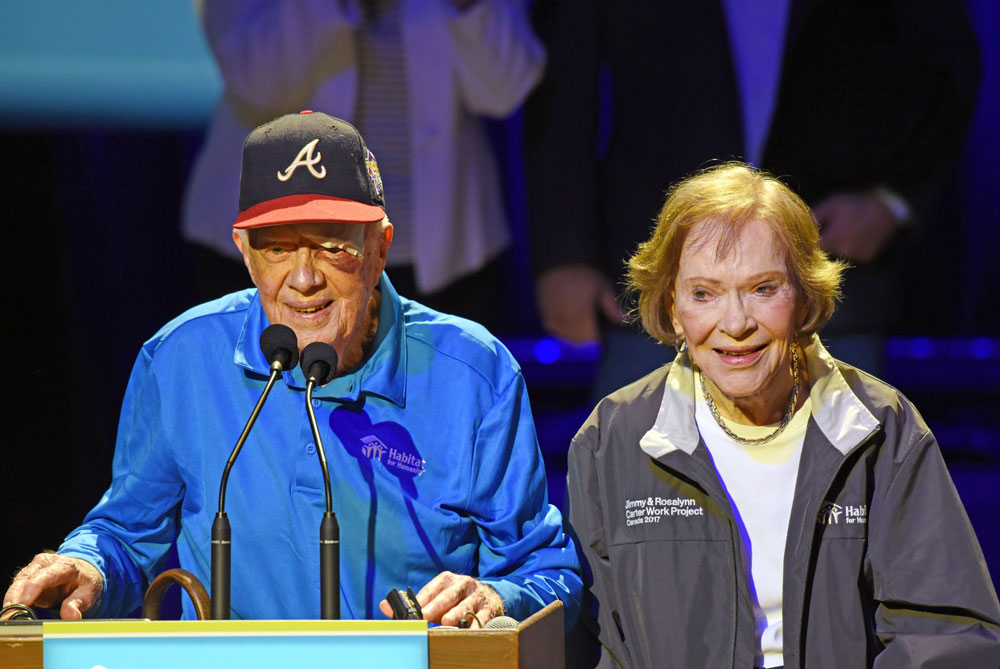 Jimmy Carter, 39th president of the United States and national treasure, turned 95 on October 1. President Carter also made the news last week because he fell at home and got a nasty black eye and needed some stitches. But, he and his wife of 73 years, Rosalynn Carter, were in Nashville later that same night to speak at the start of the 36th Jimmy and Rosalynn Carter Work Project with Habitat for Humanity. The former president and first lady were back building houses on Monday morning. During a break, the president chatted with People about his work alongside Rosalynn for Habitat for Humanity, and how he's made it to 95:
For the record, Jimmy Carter never expected to live this long either.

That's what he told PEOPLE with a small laugh last week as he took a break from helping build Habitat for Humanity houses in Nashville, Tennessee. For 36 years, he and wife Rosalynn Carter have led an annual build for Habitat, erecting and fixing up more than 4,000 homes.

The partnership has inextricably bound them together — Habitat and the organization's most famous supporters, there almost since the beginning.

Recalling the start of what would become a decades- and globe-spanning volunteer project, President Carter says he and Mrs. Carter weren't exactly thinking about longevity when they and a few dozen others bussed up to New York City to work on a six-story apartment building in 1984. The couple had already volunteered with Habitat back in Georgia when, in passing while he was in N.Y.C. to speak at a church, President Carter swung by a Habitat build site there and said, "We need to bring some volunteers in to help." . . .

This year alone the Carters helped build 21 homes in the Nashville area, expanding a neighborhood Habitat first started about 10 years ago.

"One of the things Jesus taught was: If you have any talents, try to utilize them for the benefit of others," says President Carter, now 95. "That's what Rose and I have both tried to do." . . .

"It's hard to live until you're 95 years old," he tells PEOPLE. "I think the best explanation for that is to marry the best spouse: someone who will take care of you and engage and do things to challenge you and keep you alive and interested in life."
I love listening to President Carter speak, and I love reading his interviews. He always comes across as such a humble, thoughtful, genuine person who takes his role as a former president and still-public servant very seriously. I was anxious when I heard that he fell last week, and I'm so glad that he seems to have recovered well and got right back to work. People reported (in the first linked article) that at the kickoff event, he told the crowd, "'I had a No. 1 priority and that was to come to Nashville to build houses!'" That's dedication. I can't imagine the current occupant of the White House doing that.
I also appreciate what President Carter said about his wife, that it's important to find someone who will keep you engaged and challenged. I'm sure that that doing work that is meaningful to him keeps him going, too. I just want to wrap him, Justice Ginsburg, and Rep. John Lewis in bubble wrap and keep them safe!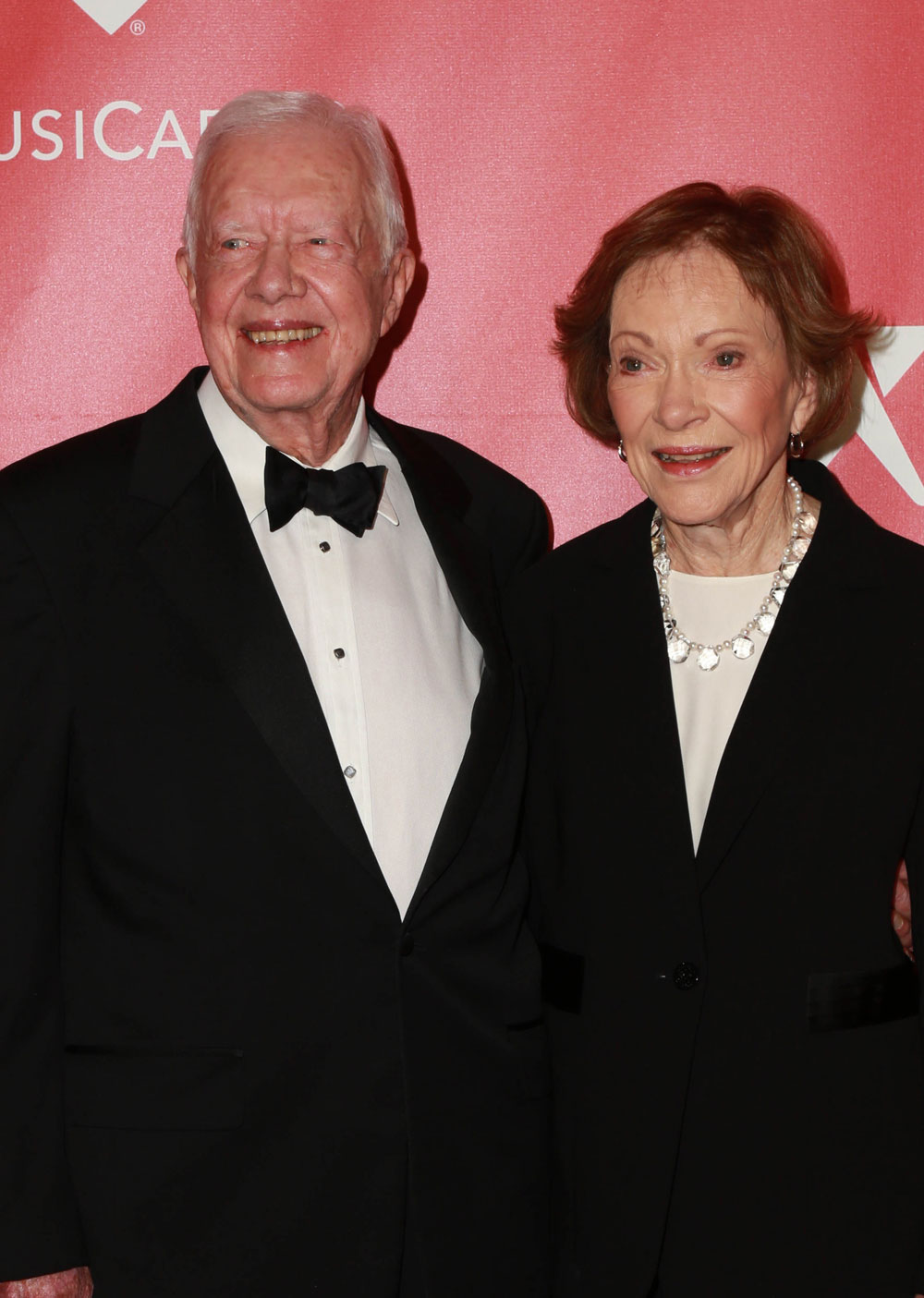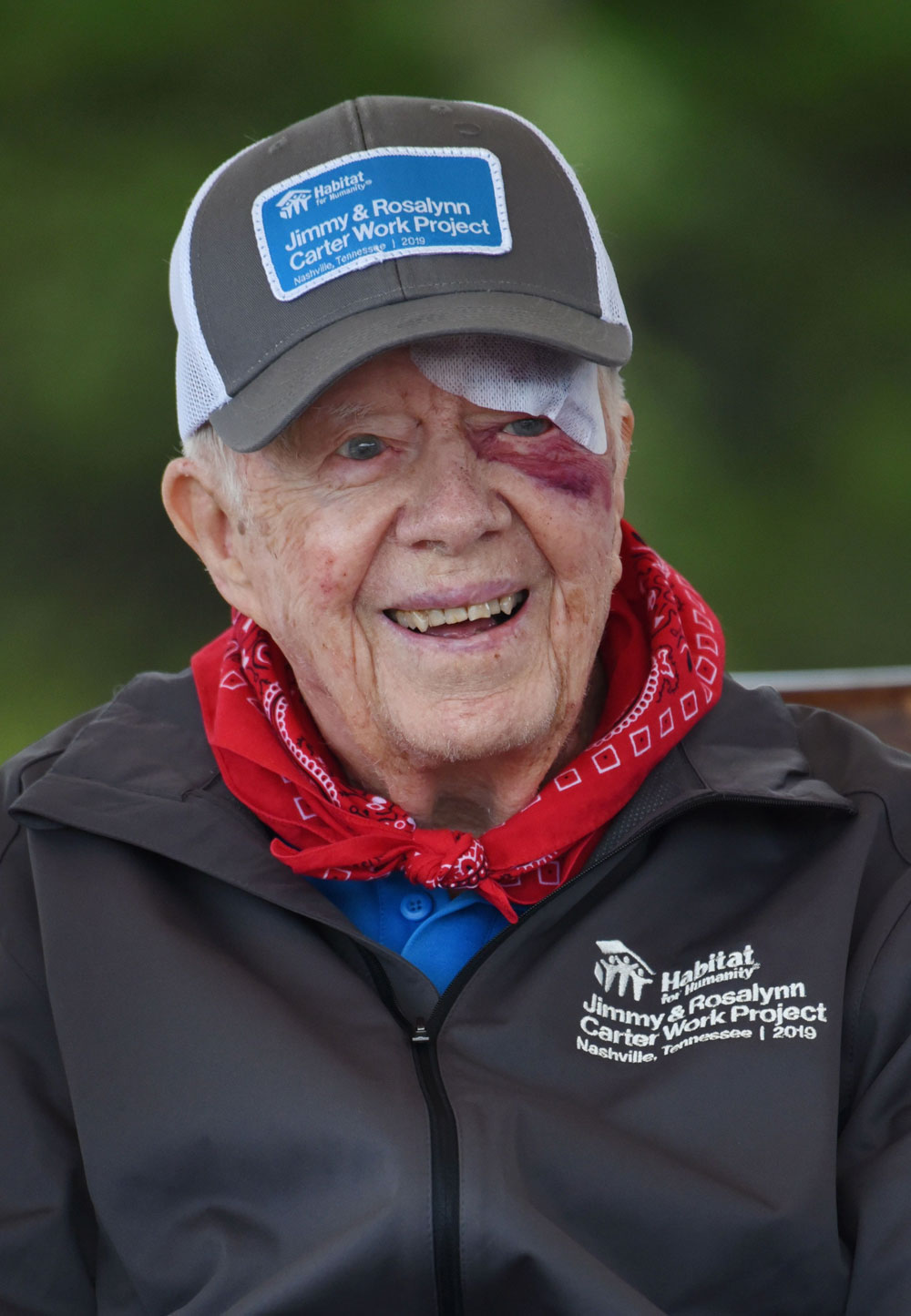 Photos credit: WENN, Avalon.red and Getty