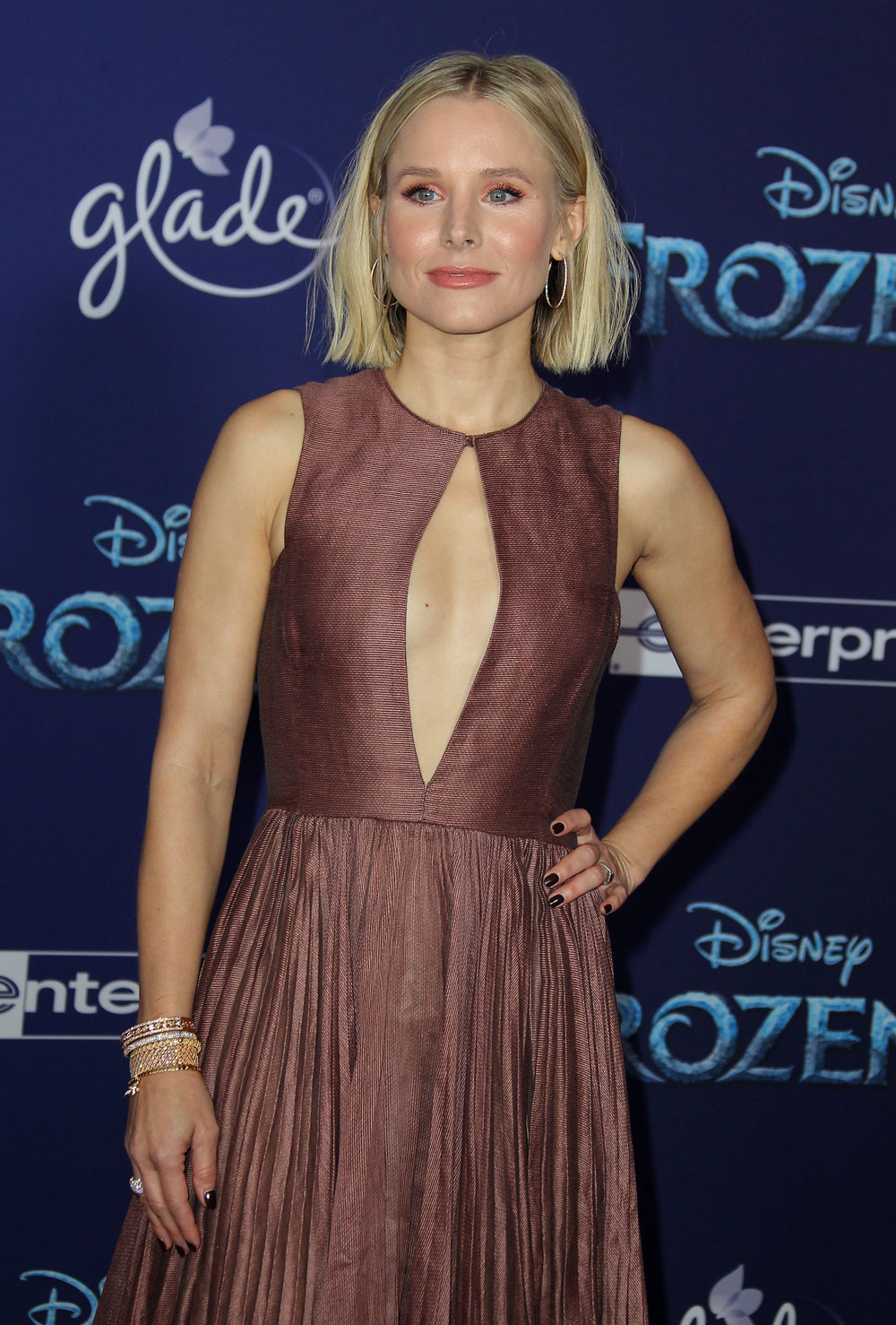 I've only seen Frozen once! I consider myself lucky that way, although it's quite good as far as kids' films go. My son was slightly old for it and wasn't interested, but we watched it with my friend and her daughter who is a couple of years younger than him. My friend had seen it dozens of times at that point. I do not miss watching movies over and over again (Robots with Ewan McGregor is underrated FYI), but I miss taking my son to animated films we both enjoy like the How to Train Your Dragon movies and Moana was a more recent favorite. He goes to adult movies now and we can have adult conversations about them so I'm trying to look on the bright side.
Here are some photos from the Frozen 2 premiere featuring Kristen Bell in a dusty pink Dior gown with an deep keyhole bodice. I really like this look! She's not theme dressing like a lot of the other cast and celebrities there and this has a regal and sophisticated vibe. The fit is perfection and the very interesting fabric is the standout. This is just the right amount of dress and her styling is gorgeous. I could gush about this.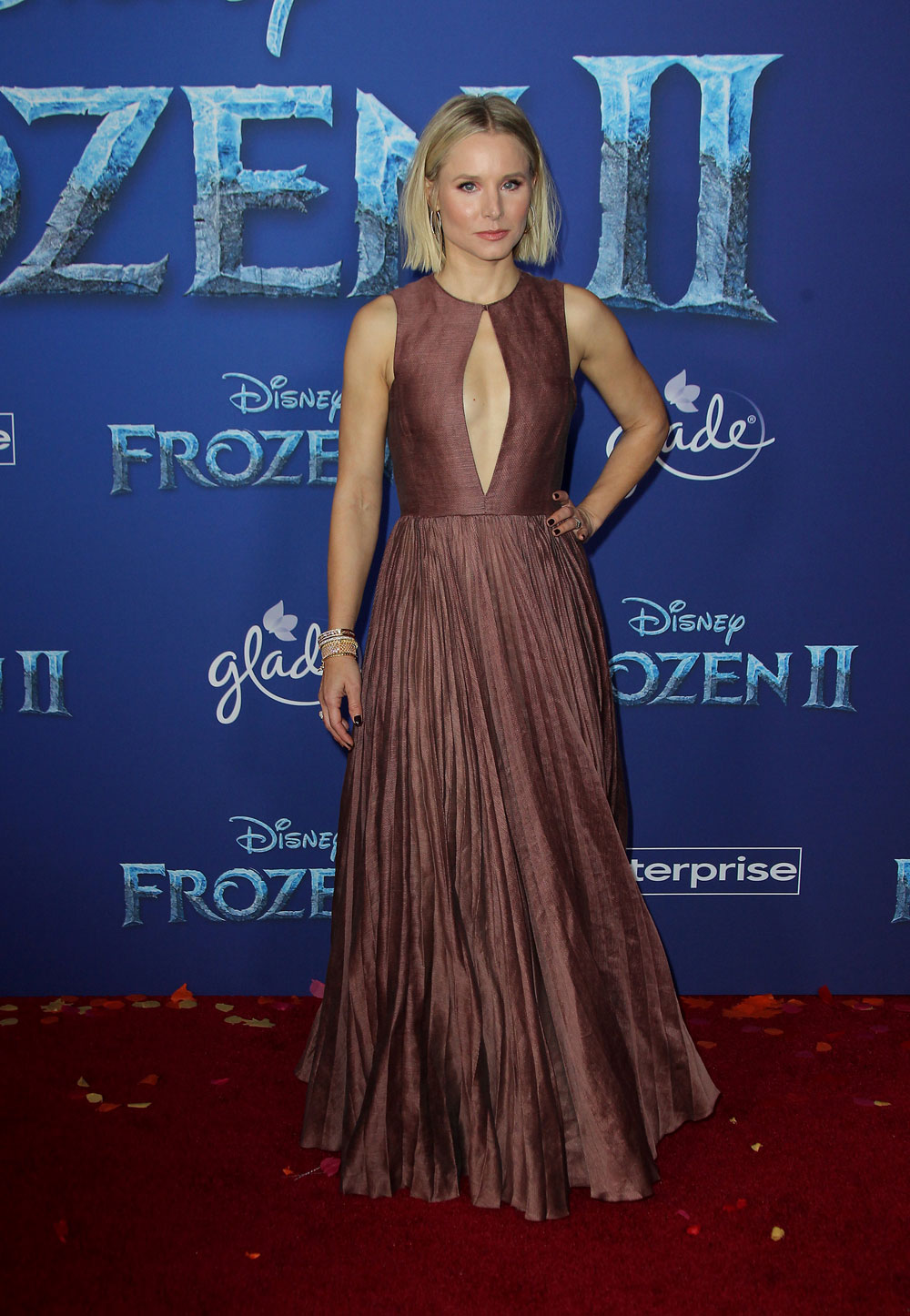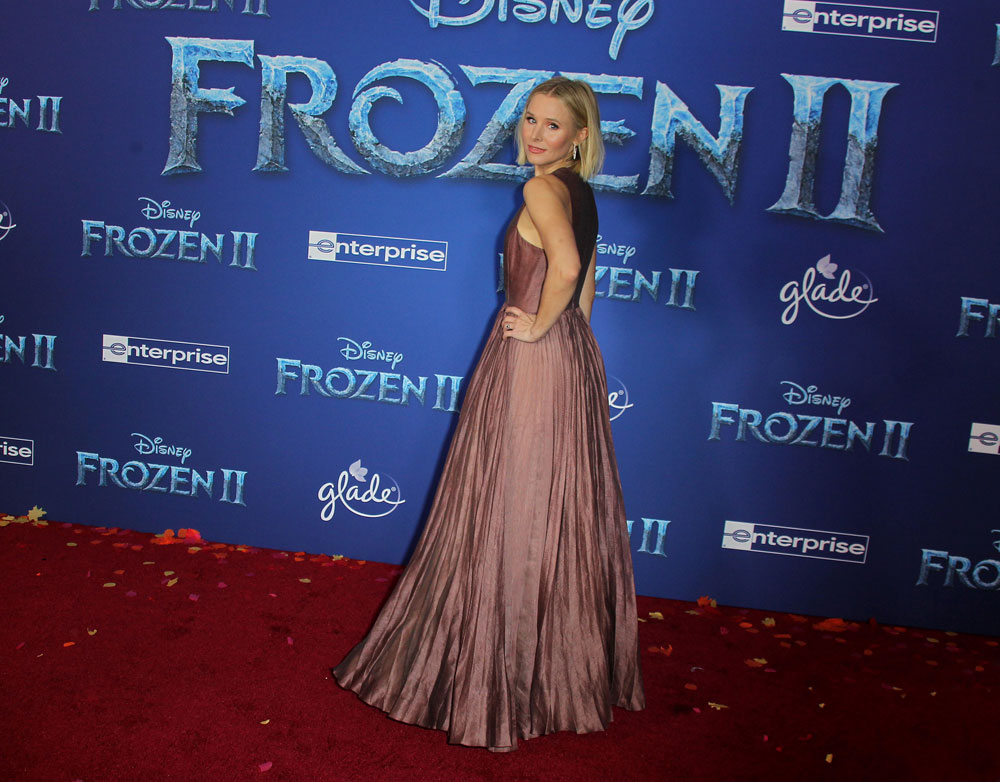 Kristen's onscreen sister, Idina Menzel, was in a formfitting white sequin Galvan. This dress is kind of a snooze but she's so pretty and look at her coupled up with Aaron Lohr! How cute are they? They've been married since 2017 and dating since 2015.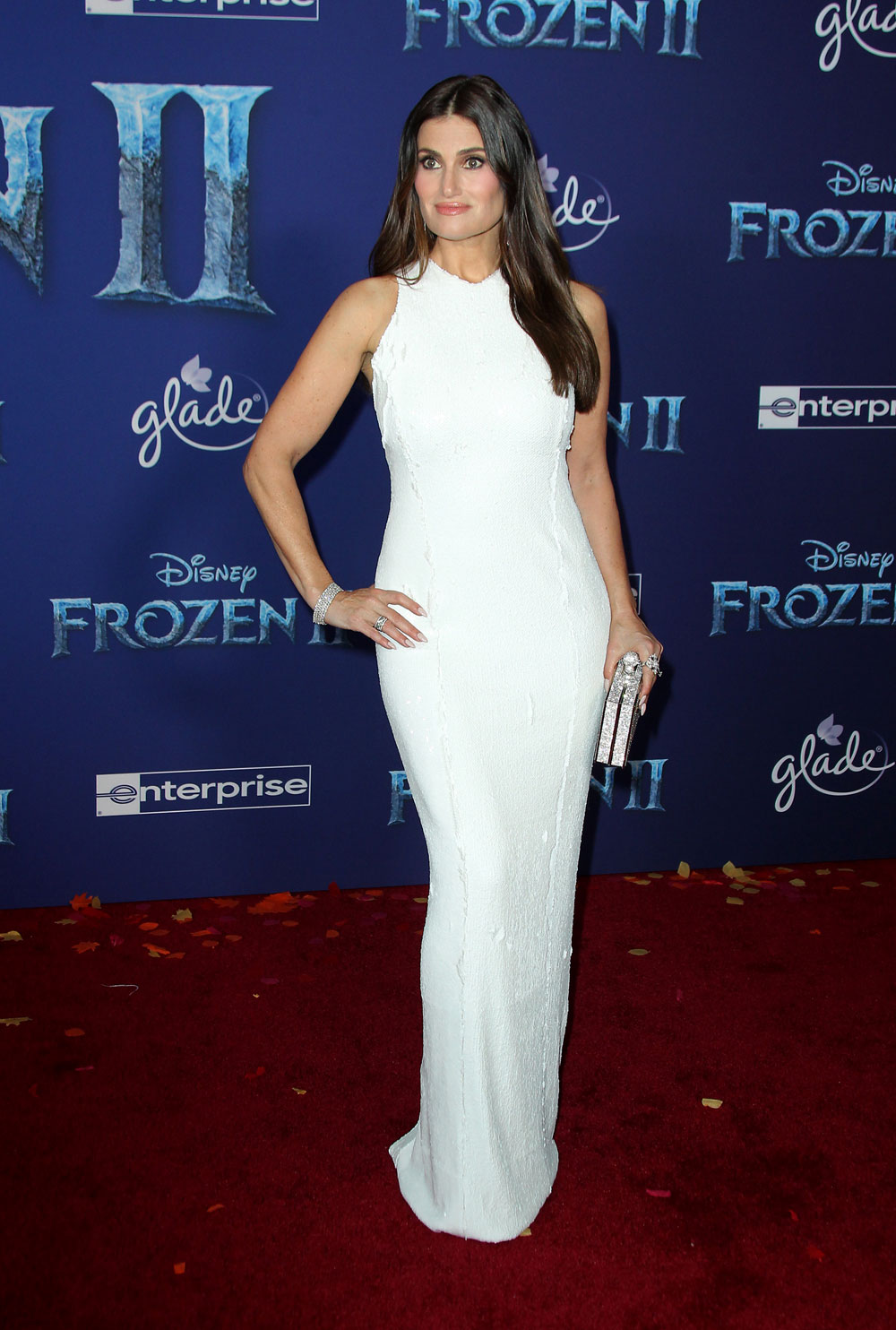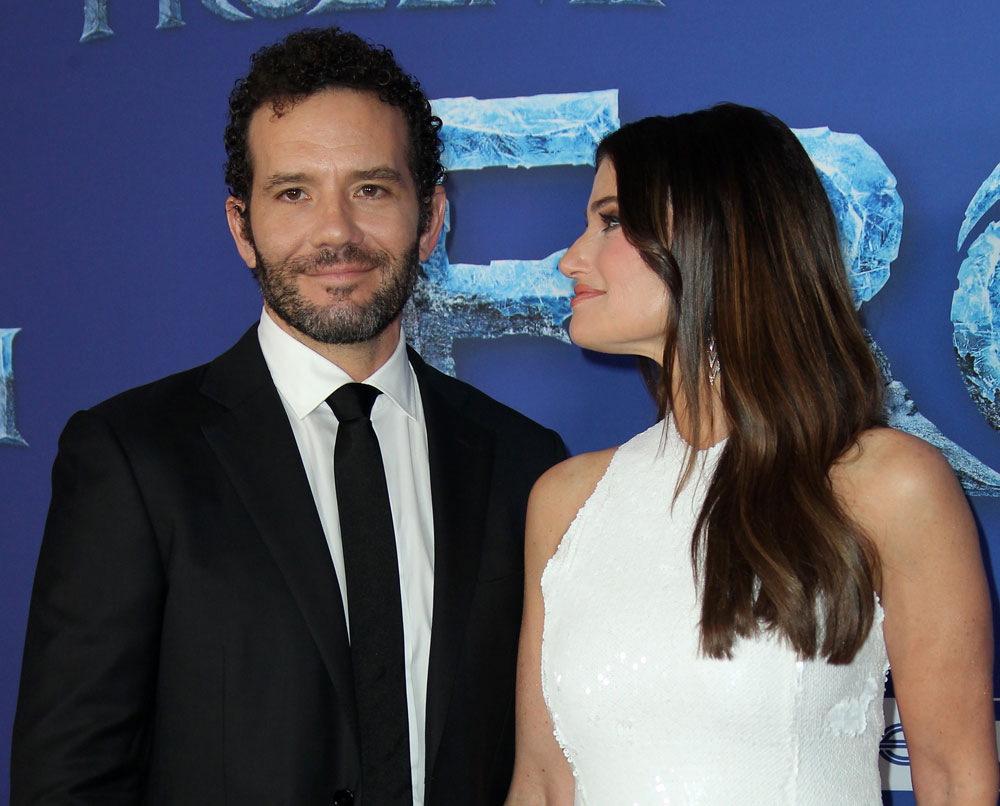 Evan Rachel Wood is in this, she plays Elsa and Anna's mom. Her beige and silver embellished Pamella Roland gown is a little too on theme, but I would totally dress like an ice princess if I was in this movie, I love theme dressing. She looks so different and striking with longer dark hair. This dress fits her beautifully.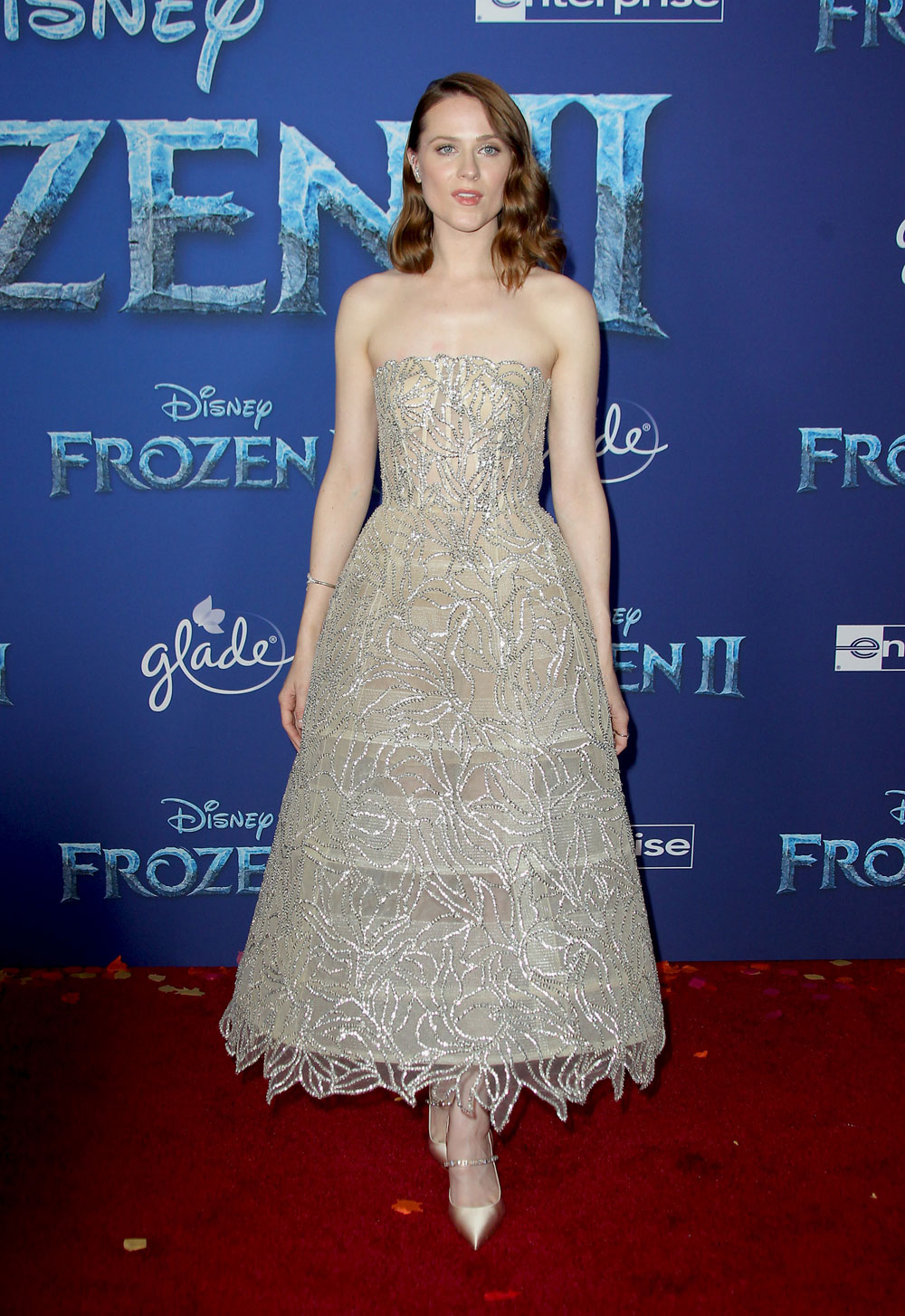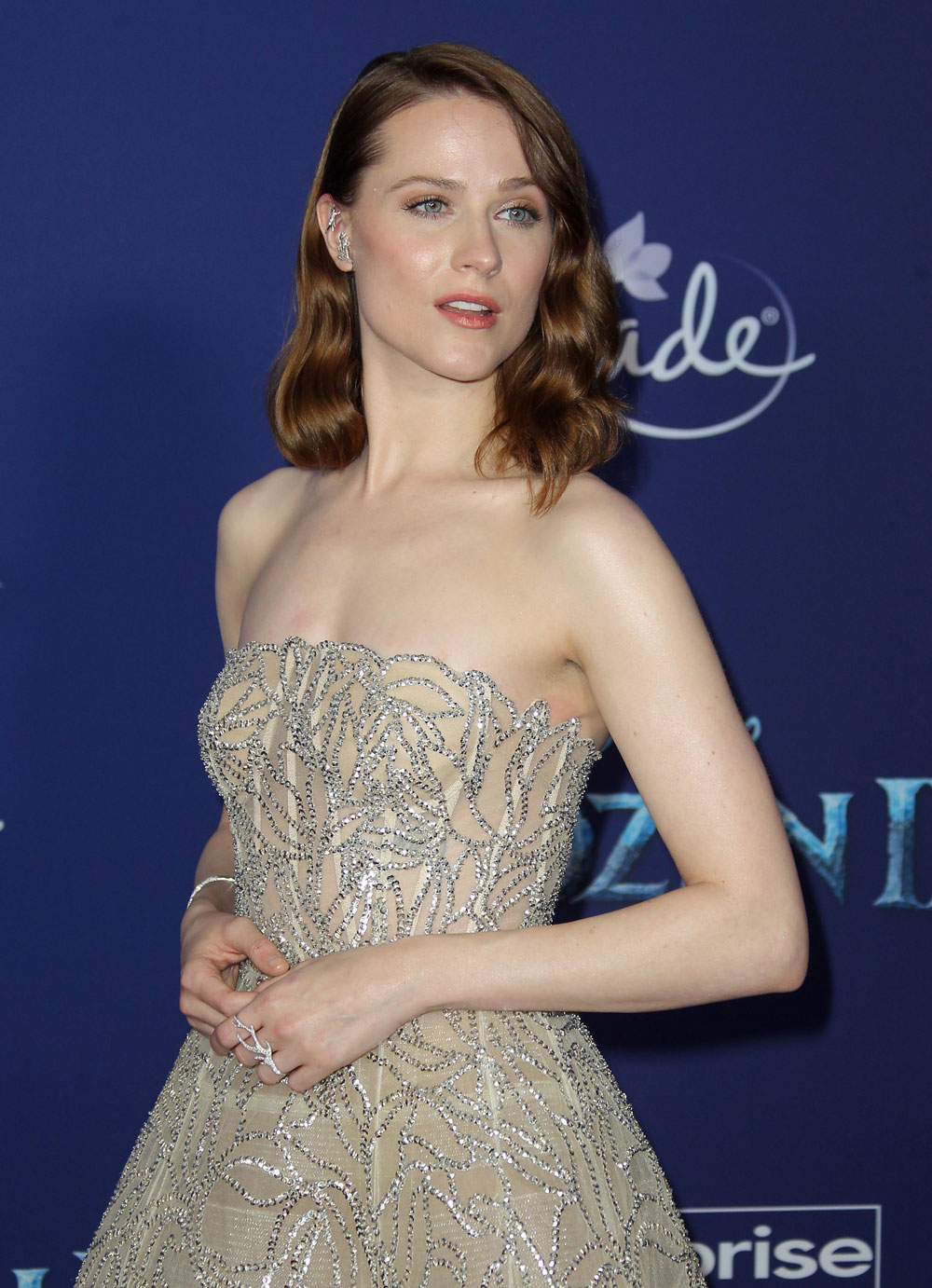 Oh and Sterling K. Brown is in it too! He plays a hot lieutenant. I just saw him on Kimmel and he wouldn't say if he sings or not, but come on you know he sings. It's cute how he and his wife, Ryan Michelle Bathe, and their kids are all in different shades of blue.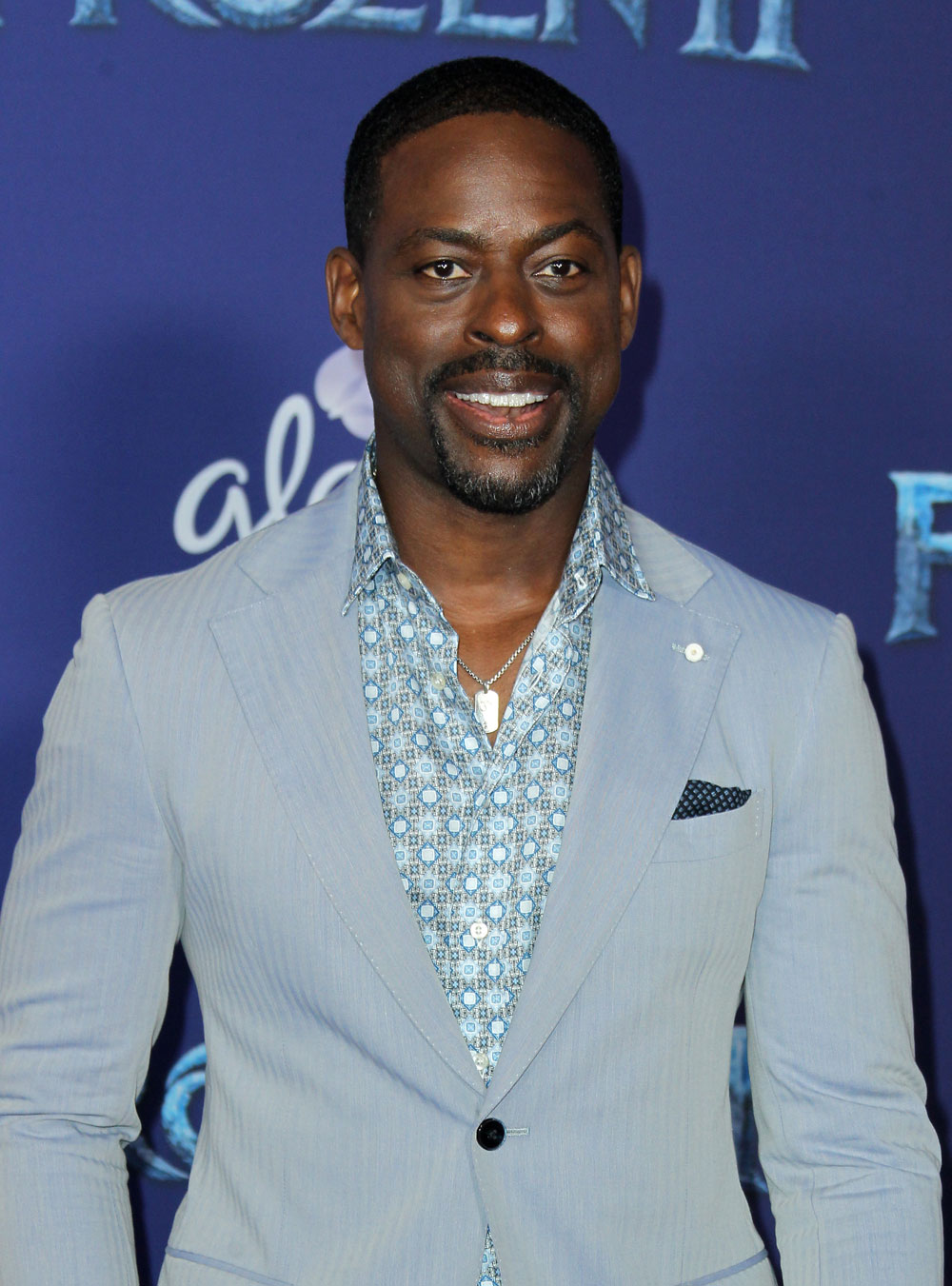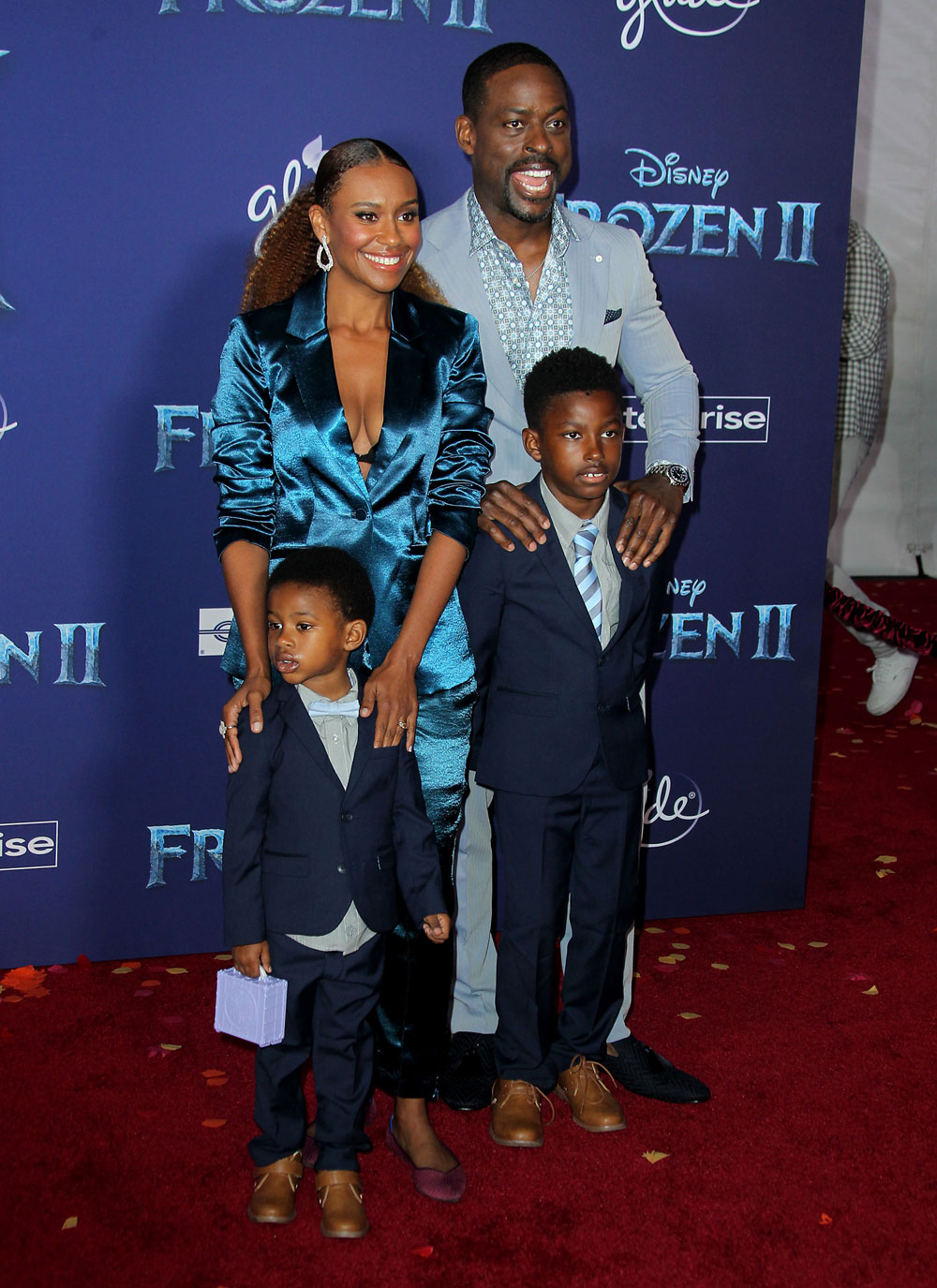 My girl Busy Philipps sometimes takes it too far. She's fearless with her fashion though I'll give her that. Also she does not GAF and looks comfortable. Adorable shoes.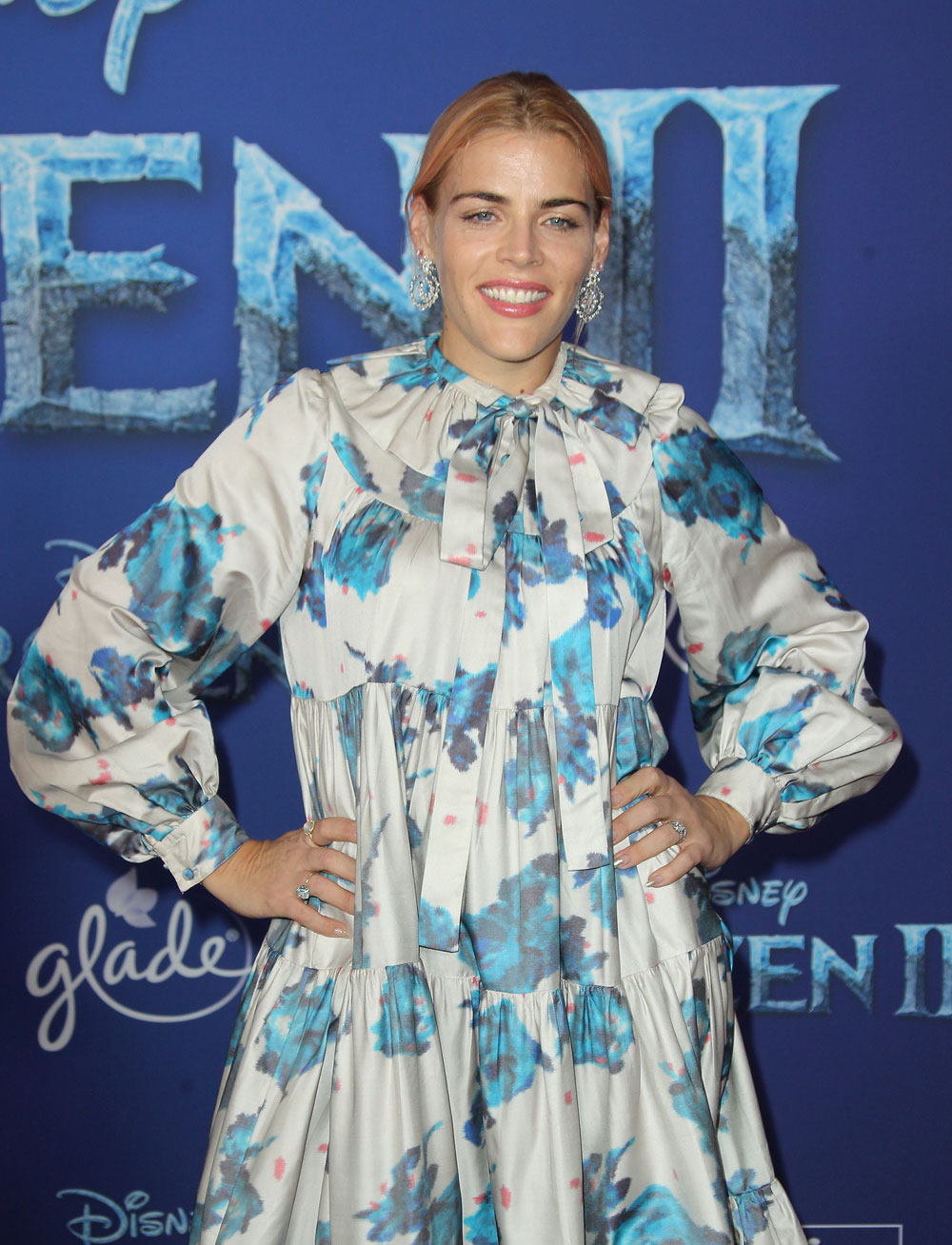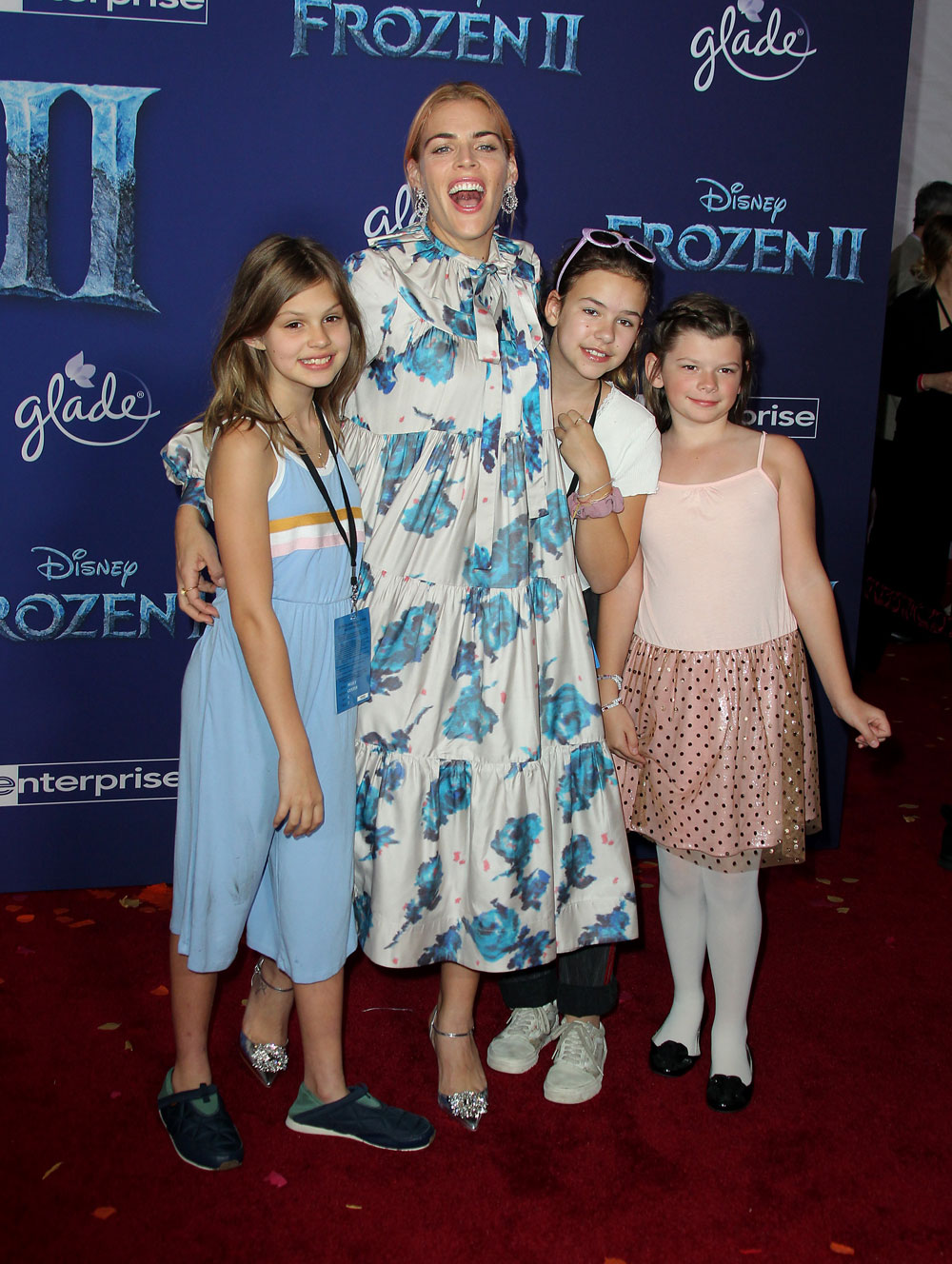 Selena Gomez and her little sister, Gracie, six, wore matching ice princess costumes and I'm here for it! She needs to do more things with her little sister she looks so happy here.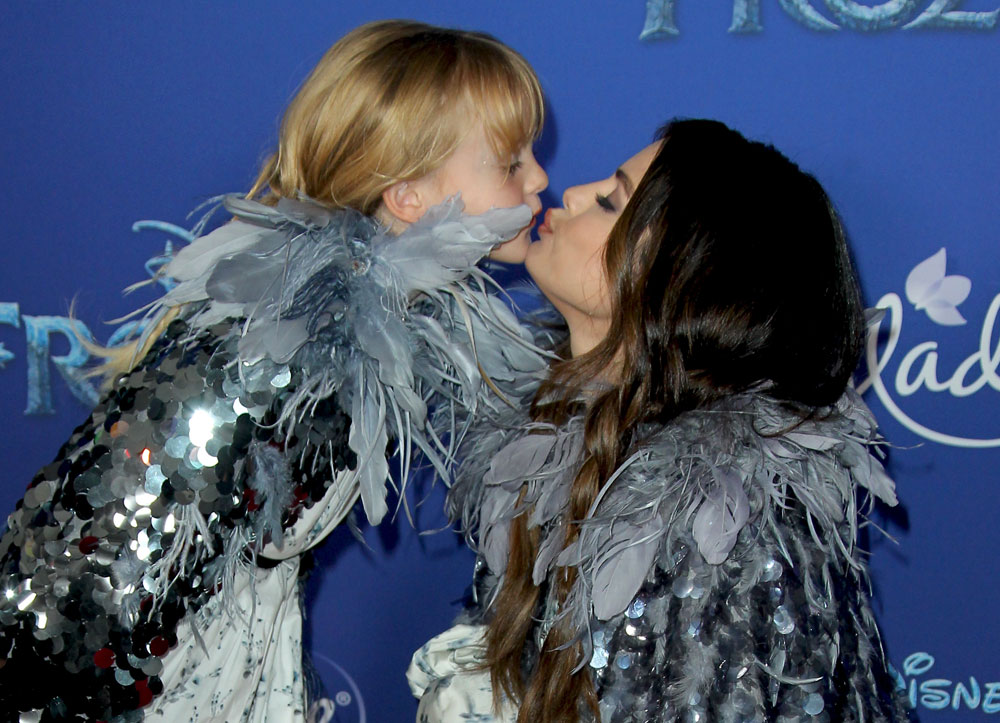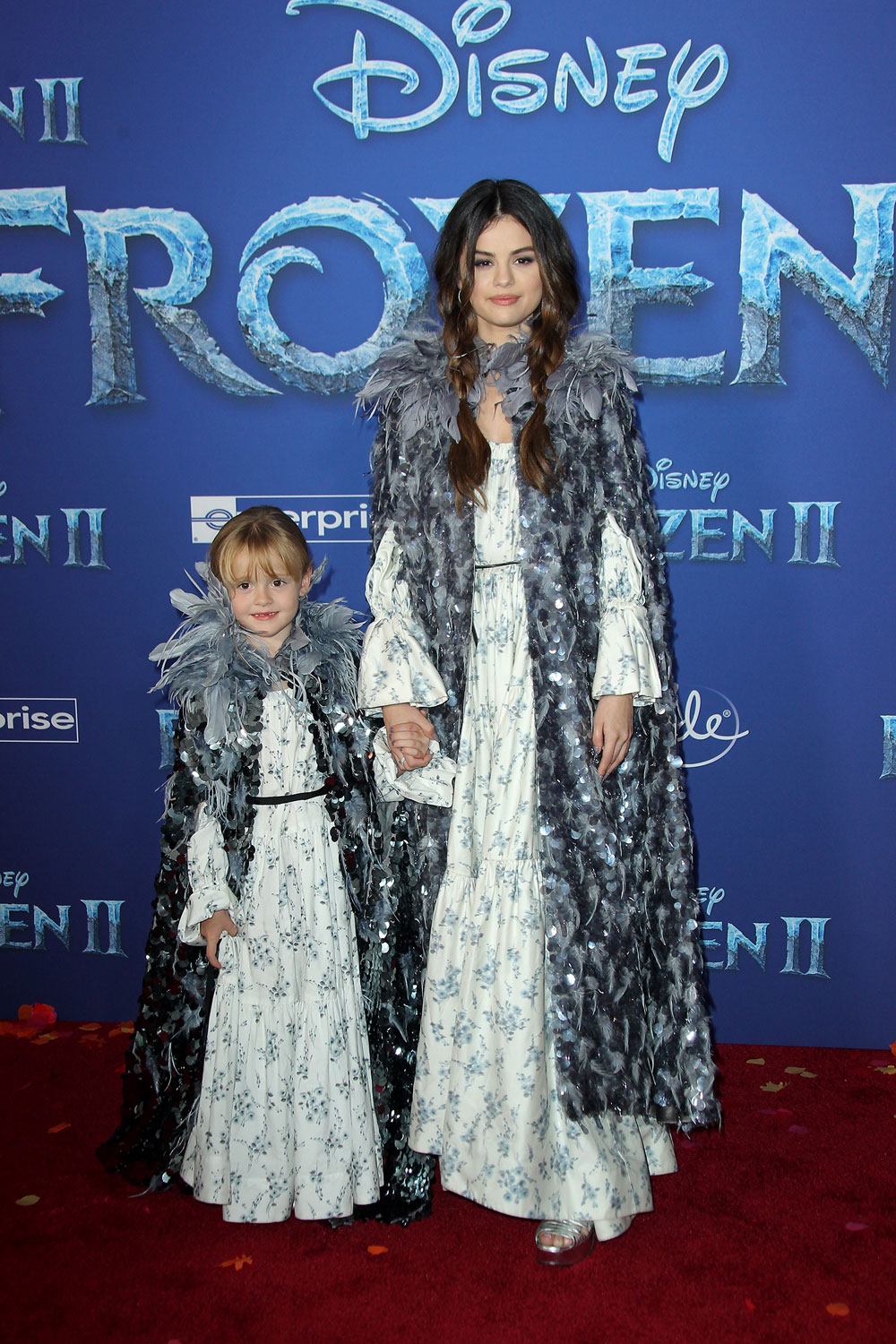 Also included in the gallery are Josh Gad, Jonathan Groff, Martha Plimpton looking like a boss and Yvette Nicole Brown, love her!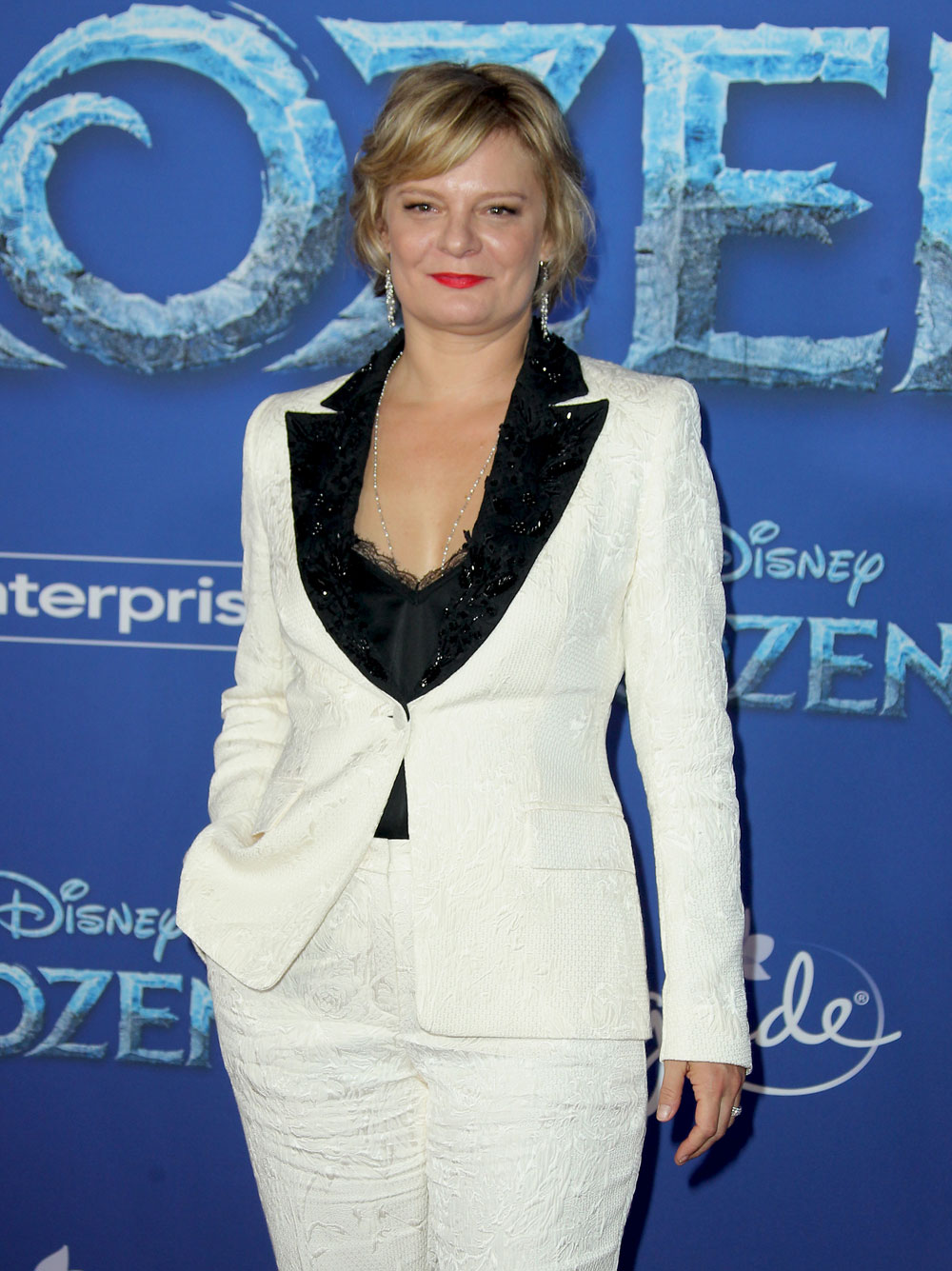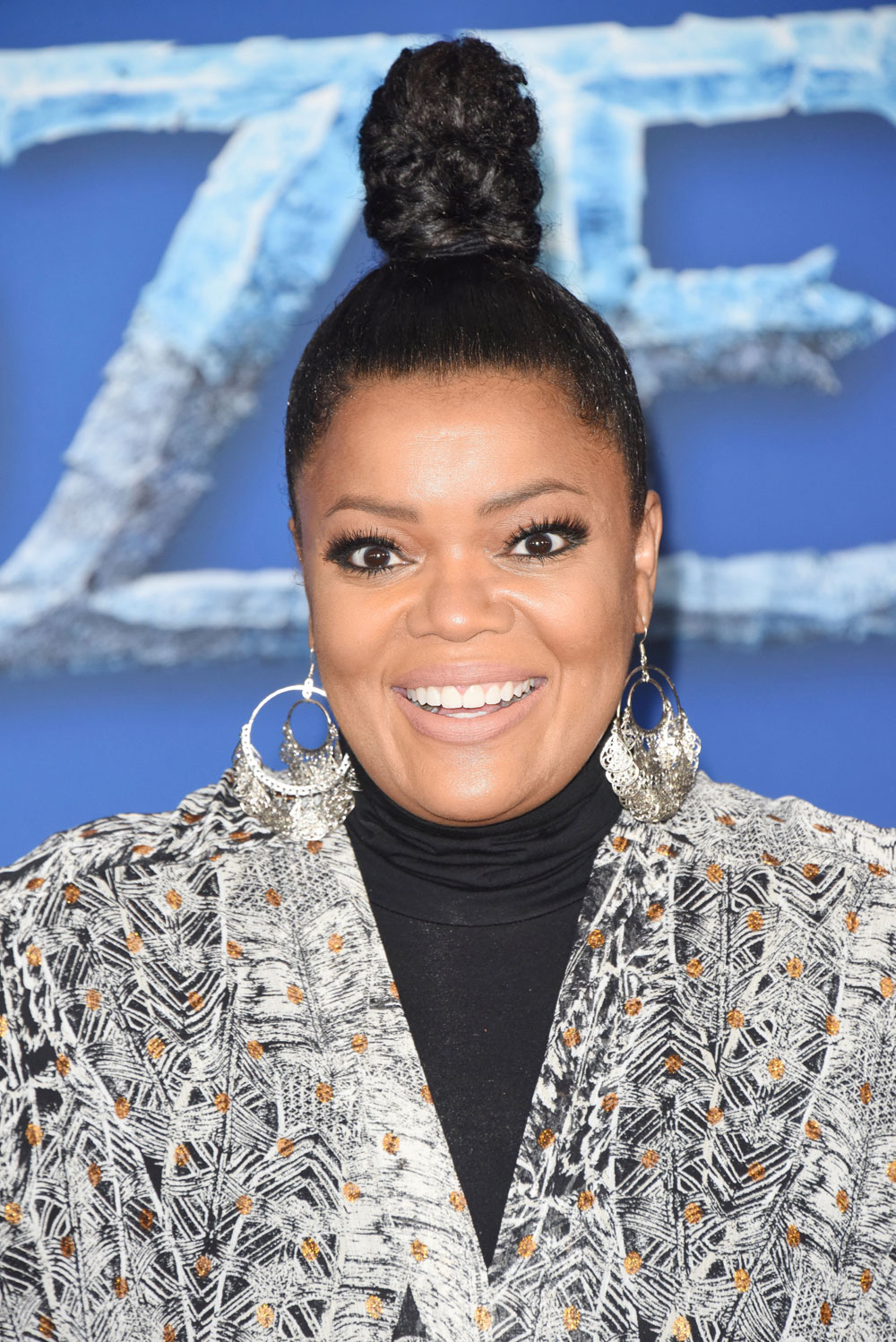 photos credit: WENN and Avalon.red