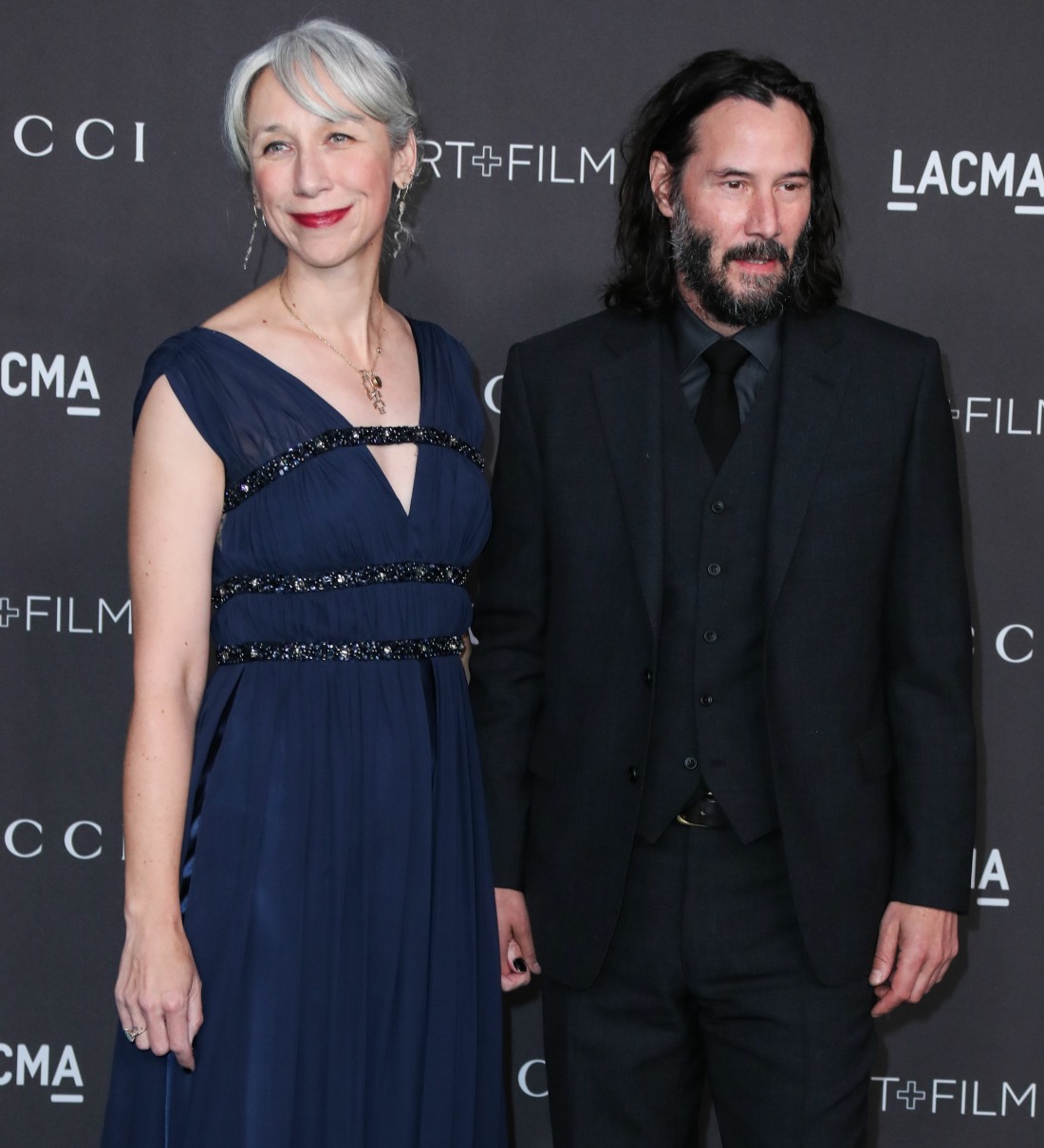 I've been dyeing my hair for years now. I had so much premature grey in my 20s, and at this point, I have no idea how much grey I have. I'm probably about half-grey now? Something like that. Anyway, dyeing my hair is my body, my choice, and it makes me feel better about myself. I wish I could be one of those women who "pulls off" grey hair and looks like a boss, but I'm ridiculously vain about this one thing. Let me have this one thing. I don't wear makeup, I rarely wear anything other than jeans or sweatpants, LET ME HAVE THIS. Anyway, Keanu Reeves' girlfriend Alexandra Grant is a silver-haired lady and she really pulls it off. She's only 46 years old and she's all-silver. This week, she posted a message on Instagram about her hair:
Alexandra Grant, the artist who has lately hit the headlines for her romance with Keanu Reeves, has spoken out on her natural approach to beauty. On Wednesday the 46-year-old posted an Instagram grab of the Newsweek headline: 'Breast Cancer Linked To Permanent Hair Dye And Chemical Hair Straighteners In Study Of Almost 50,000 Women.'

The artist explained why she hasn't dyed her gray hair in years, writing: 'Wow. Today's news… The numbers are staggering, especially for womxn of color. I went gray prematurely in my early 20's… and dyed my hair every color along the way until I couldn't tolerate the toxicity of the dyes any more…In my 30's I let my hair turn "blonde"… I love and support that every womxn can choose how she wants to look at every age. But/and, if womxn are perishing from beauty standards… then let's talk about those beauty standards. Love to all womxn!'
We love a woke silver queen. I honestly didn't know that hair dye was so f–king lethal and cancerous… but I'm still going to dye my hair. She's right about beauty standards though – how many professional, working women feel like they *need* to have dyed hair to maintain some kind of "standard" of youth/beauty in an ageist, sexist and racist society? I think of that all the time when I watch some over-60 female journalists still maintaining the perfect ashy blonde. Anyway… Alexandra seems like an interesting person.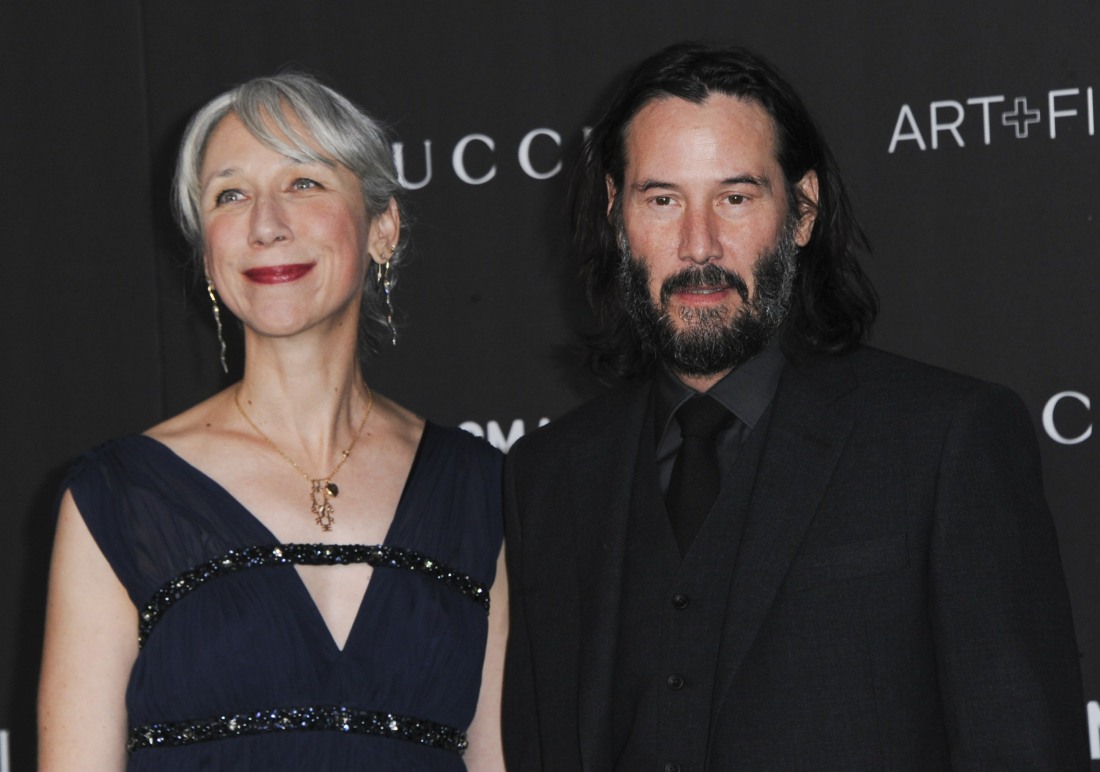 Photos courtesy of WENN, Instagram.