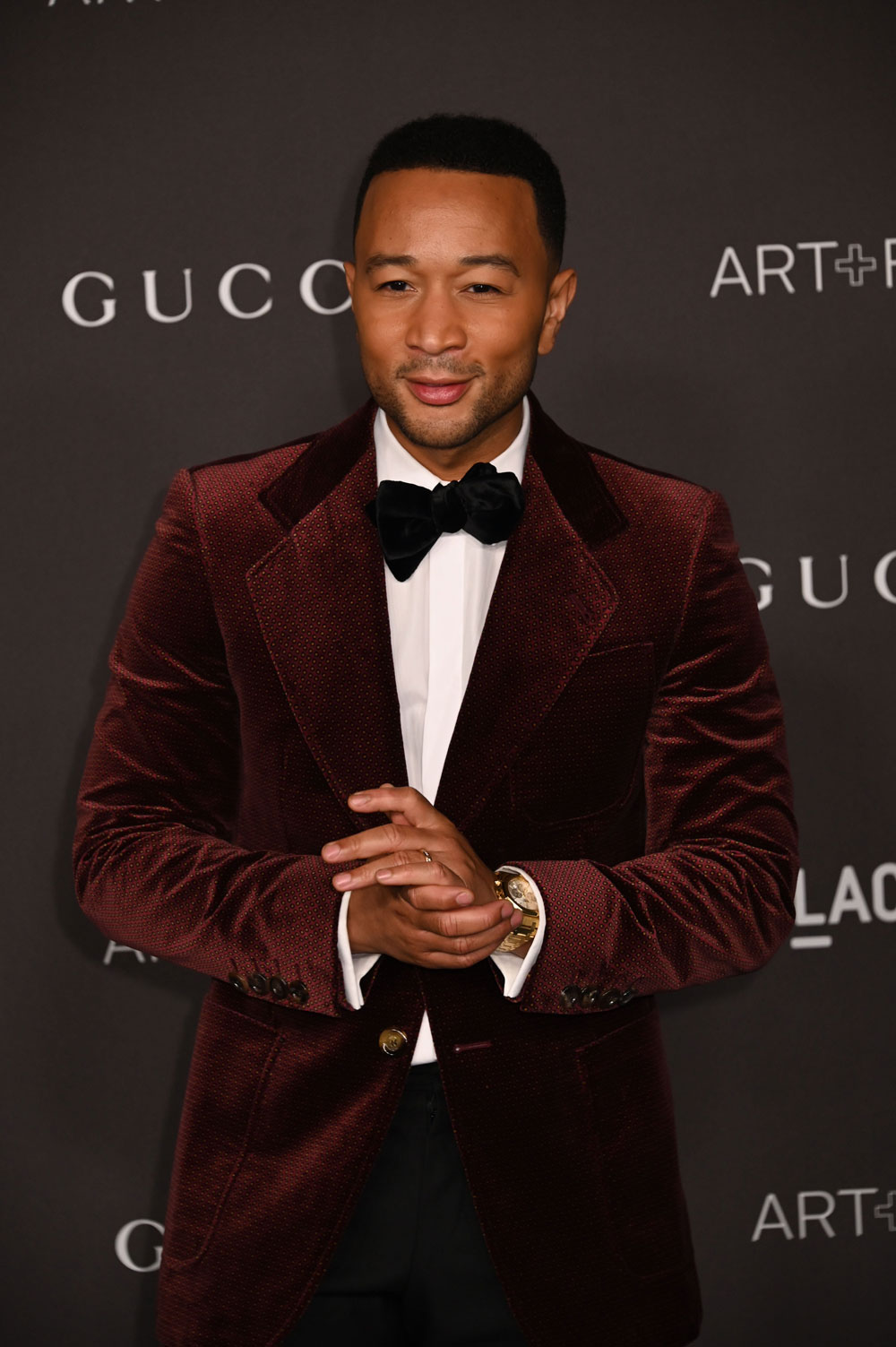 Last month, John Legend released his updated version of "Baby, It's Cold Outside," a duet with Kelly Clarkson, and has been getting pushback from people who are mad that he changed the original. (There's a heavy focus on consent and a thread about an Uber driver named Murray.) John invited Guardian reporter Ryan Bradley to his home to talk about the song, about his Christmas album, A Legendary Christmas (released last year), his activism, and his philosophy of "Love as a public virtue":
On his updated remake of Baby it's Cold Outside
"The song was supposed to be silly!" he says. "It wasn't supposed to be preachy at all. I never disparaged the old version. And, by the way, the original writer, or his family, gets paid for my version, too."

On people calling his activism virtue signaling
"I don't know what virtue signalling is supposed to be. I get that people don't like people who are overly preachy or overly moralising. But, in my humble opinion, if you care about people who are often undervalued and overlooked in society, what's so negative about that? There seem to be some who think that standing up for immigrants whose kids are getting locked up in cages is… some might call that virtue signalling and some might think speaking up against it is absolutely right."

"I see what's happening and I feel compelled to say something. I could choose not to wade into these controversies. I realise it comes at some risk… I just feel like – I can't not."

On Kanye
"He wants to do what he thinks is the boldest, most unexpected and free thing," he says. "Obviously I vehemently disagreed with the turn it took when it came to Trump, but I think that's a common thread when it comes to the creative and life choices he's made."
John talked about his philosophy about the importance of love as a counterpoint to Kanye's attempt to be "bold." Ryan Bradley asked whether John has "a core belief like that? Something that can be summed up in a word?"
"I think, yes, I do," he says. "I think about love." He takes a beat. "Love as a public virtue." He shifts in his seat now, getting serious again. "Love in public is what Cornel West called justice, the idea that you value people's lives no matter who they are or where they live or how different they are from you."
As someone who spends a lot of time thinking about love in its various forms, the idea of "love as a public virtue" resonates with me. It's clear that it informs John's activism: when "you value people's lives" regardless of who they are and what they might have in common with you and how they might be different from you, you stand up and fight injustice in whatever ways you can. Of course you speak out against children being locked in cages. There's no way in the world that John's actions could be called "virtue signaling." Earlier this year, John launched Can't Just Preach, a docu-series on Youtube featuring short stories of various activists. The first episode focused on Sybrina Fulton, Trayvon Martin's mother. John also used the series to raise money for related causes and donated $10,000 to each of them. So he's definitely not speaking out of turn and is actively trying to create positive, lasting change in the world. I also think that if you've made enemies of Trump and Piers Morgan, you're definitely doing something right.