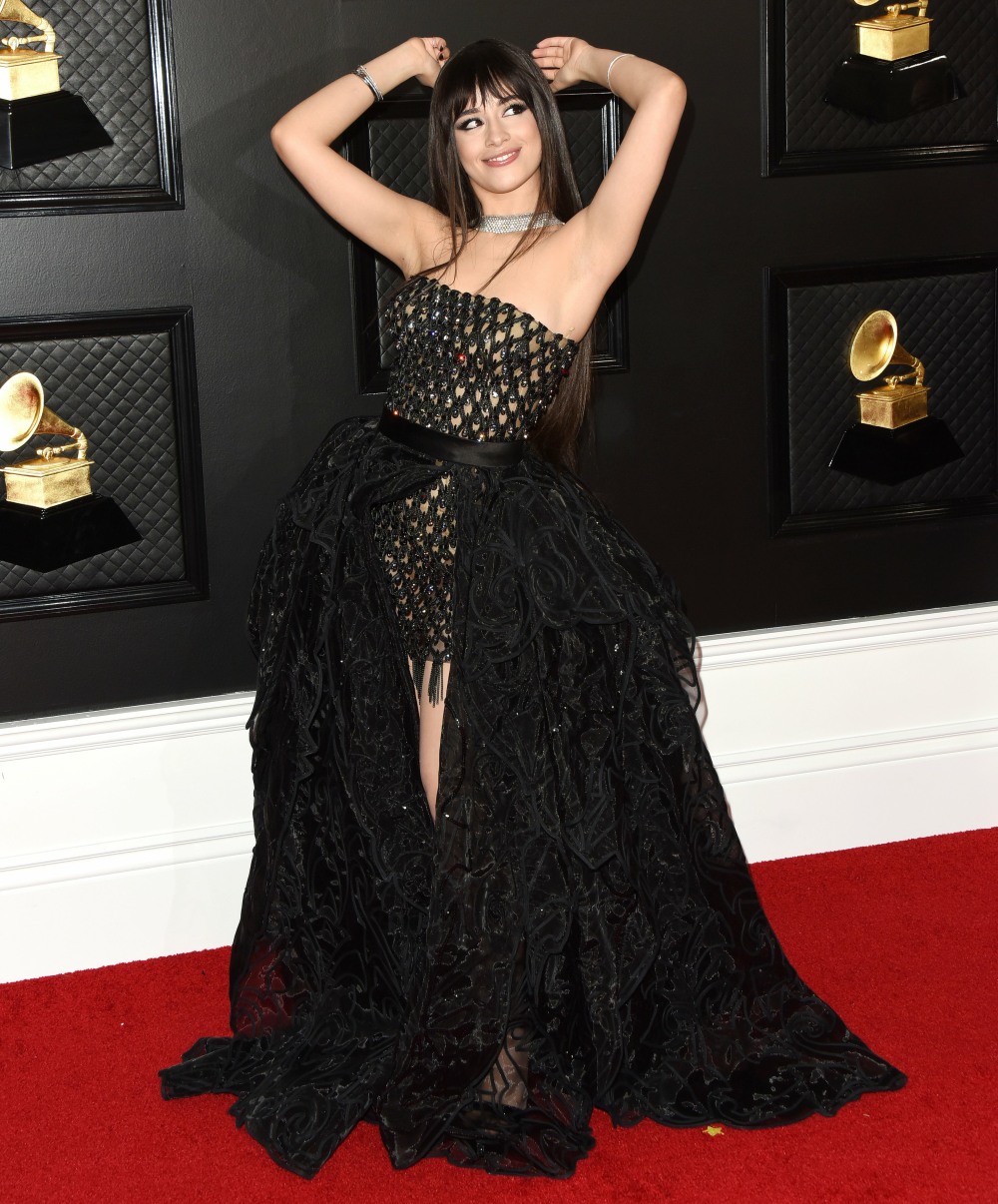 There's a weird vibe around Shawnmila, right? Shawn Mendes and Camila Cabello arrived at the 2020 Grammys separately and what was probably an hour apart. Shawn walked the carpet solo, Camila walked the carpet with her dad. Camila did an emotional performance (including home videos) to her father too. Internet sources say that the Grammys did seat Shawn and Camila together, but did anyone see any cutaways during the show of them actually sitting together or interacting at all? There are no photos of them together inside the Staples Center. When Camila performed, there were no cutaways to Shawn at all. And the vibe on the red carpet – especially with Shawn – was one of discomfort, a feeling of… a breakup happened but few people know about the details. Hm. Something's there!
As for the fashion, Shawn wore Louis Vuitton – so many men and women were wearing shades of red/pink, so he fit in well. Still has a baby face, but I think he's actually grown taller in the past year? And Camila wore Versace – she kept angling her body so there aren't any front-view red carpet photos of the dress, but it just looks too big for her (as in, the skirt overwhelms her).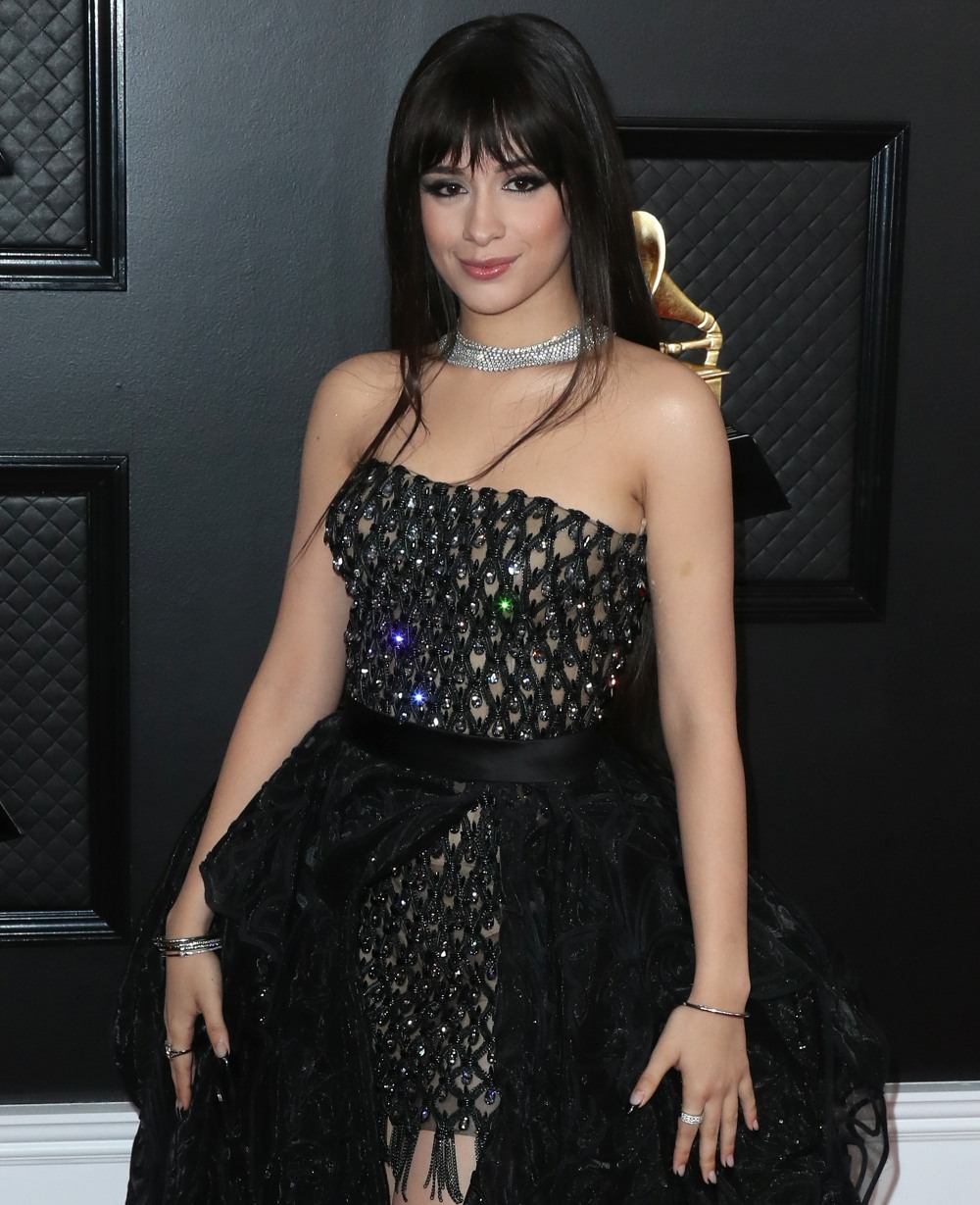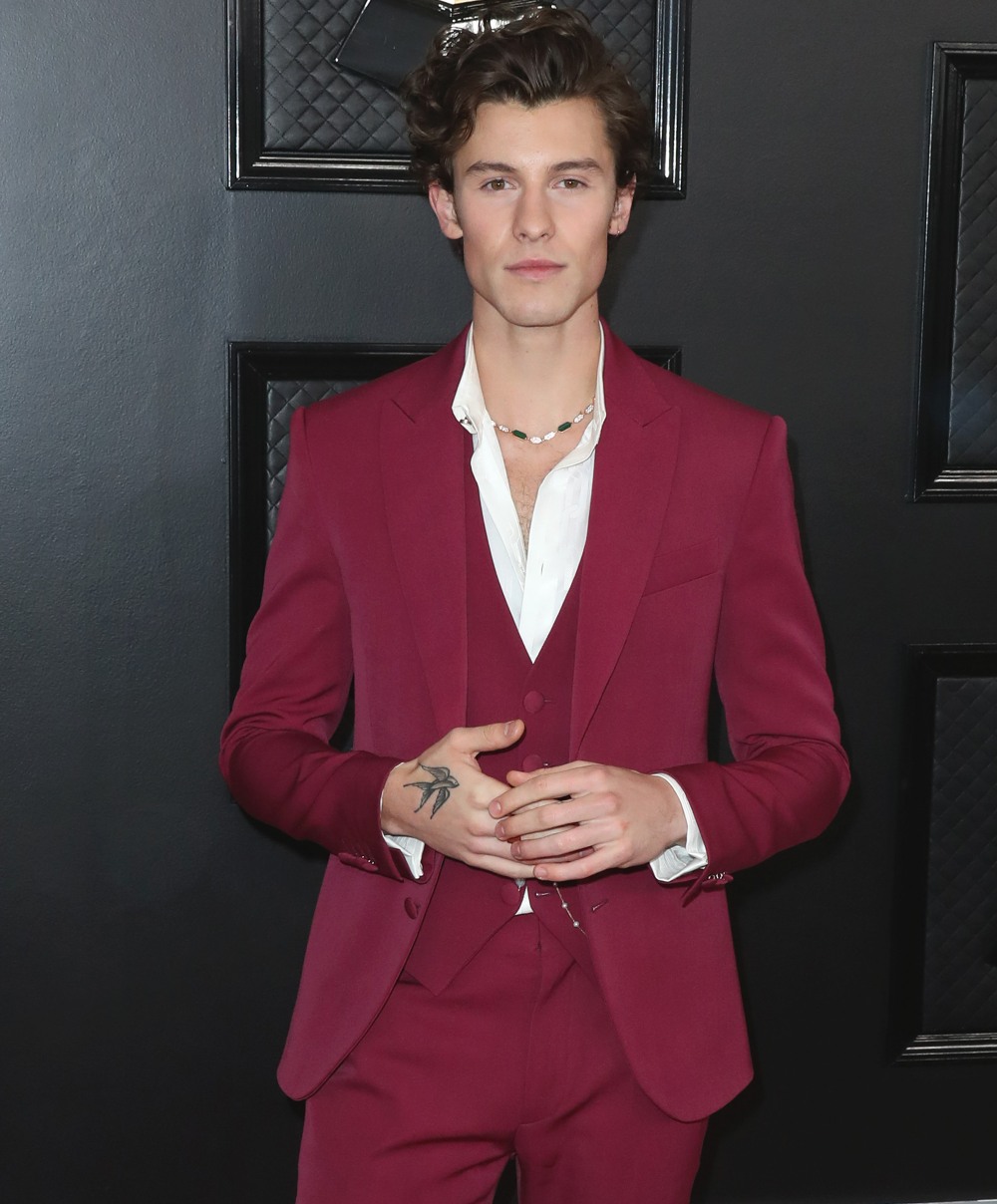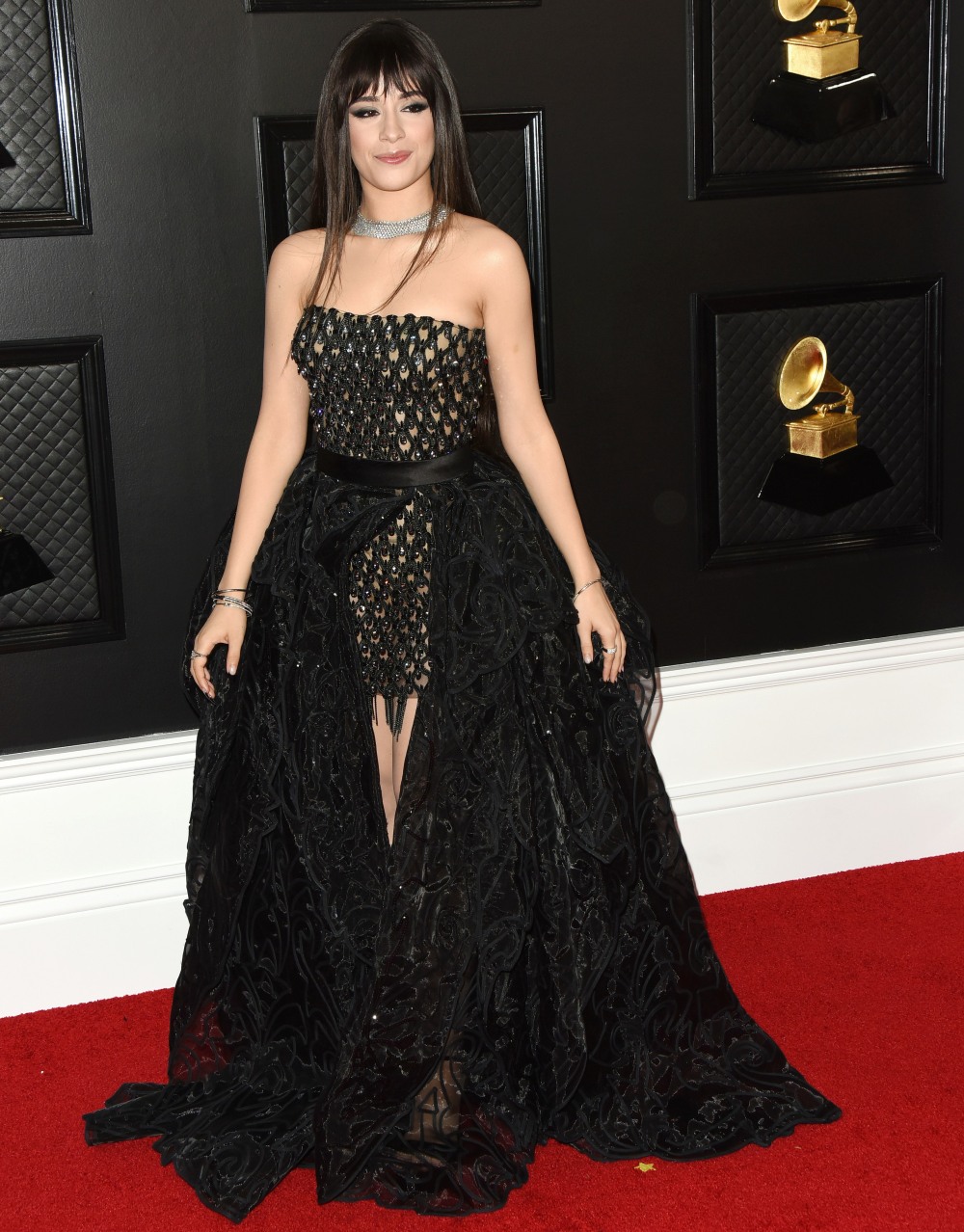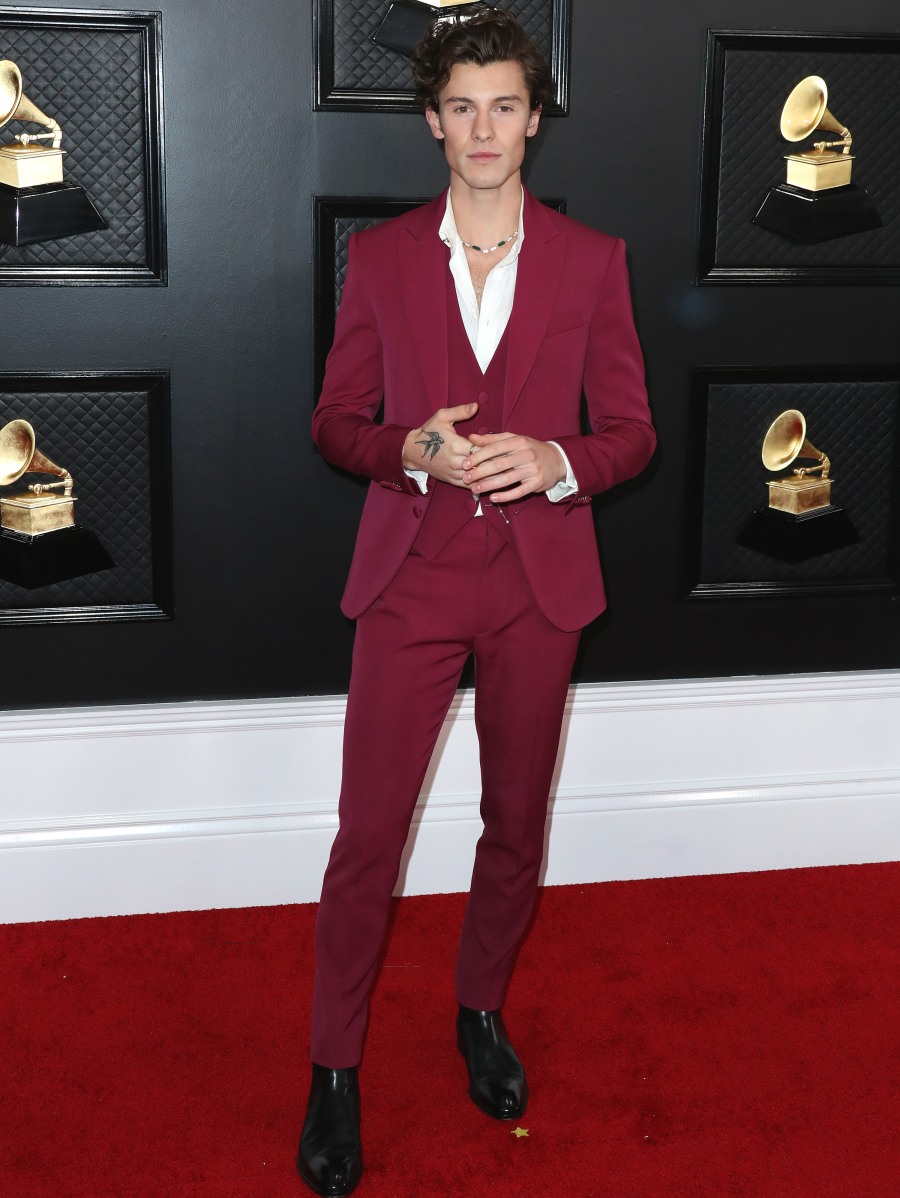 Photos courtesy of WENN.