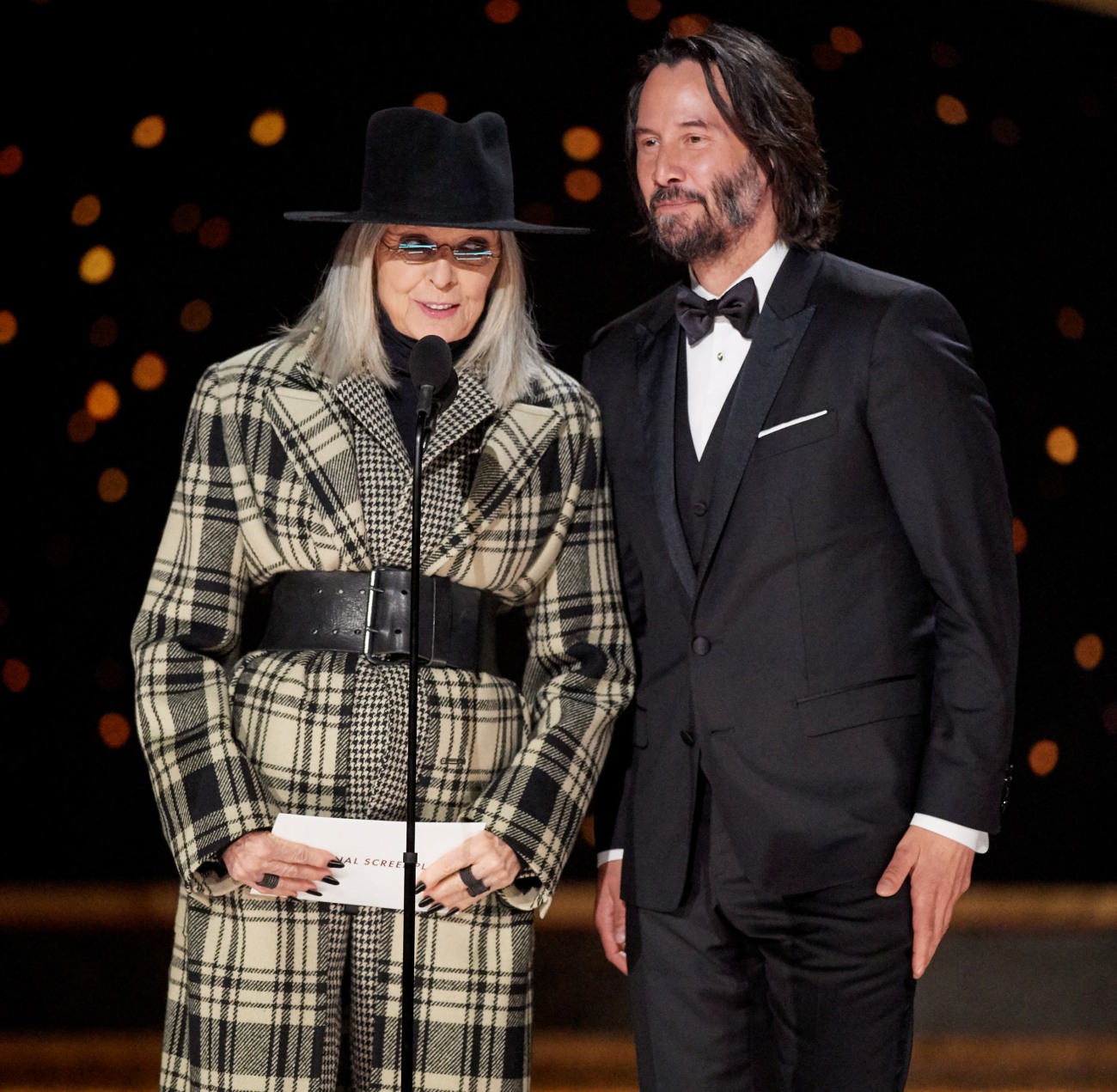 The 2020 Oscars were much better than I was expecting in many ways, and yet this is still a grueling awards show which could be edited down by a good 30 to 50 minutes. I'm still aglow because Bong Joon-ho won a million Oscars, and because Keanu Reeves and Diane Keaton need to make another rom-com together, like, yesterday. For an awards show that can get any presenter they want, didn't it seem like the combinations of presenters was… a struggle this year? But Keanu Reeves & Diane Keaton are perfect together.
KEANU REEVES HUGGING BONG JOON HO. THAT'S IT. THAT'S THE TWEET. #Oscars pic.twitter.com/h5tRJkwY3B

— déia (@partygirlu2) February 10, 2020
Anyway, here are some highlights/notables of this year's Oscars:
The Hostless Oscars. I actually forgot how screwed up last year's opening was with the musical performance, and they decided to do it again, only they gave it to Janelle Monae to perform this strange musical number where people dressed up and random film characters danced. It was… not good. The one nice thing was when Janelle said: "Tonight we celebrate all the amazing talent in this room. We celebrate all the women who directed phenomenal films. And I'm so proud to stand here as a black queer artist telling stories. Happy Black History Month." Except… the Oscar nominations mostly went to white dudes telling stories about white dudes.
Chris Rock & Steve Martin. They were tasked with doing a jokey opening after Janelle's "opening." And their jokes were a struggle for the most part. This was part of the night's theme – the Oscar producers thought that if they acknowledged Oscars So White a million times and pushed a diversity/feminist narrative, maybe we wouldn't make fun of them?
Best Screenplay Oscars. Taiki Waititi won Best Adapted & Bong Joon ho won Original Screenplay! There was so much joy for these two amazing men!!!
Random Eminem performance. I said this on Twitter, and I say it every year: one way to cut down on the Oscars running over time is to cut out all of the utterly random montages of "hey, remember these songs in movies?" And then Eminem came out at the end and performed his Oscar-winning song "Lose Yourself" for no apparent reason. I… still don't get it. Did they invite him to do that song because all of this year's Song nominees were kind of boring? Also, Idina Menzel's reaction.
Idina Menzel (@idinamenzel) is everyone during @Eminem's surprise performance of "Lose Yourself" at the #Oscars https://t.co/US8LHQAufU pic.twitter.com/a1DT3zPOV7

— The Hollywood Reporter (@THR) February 10, 2020
Cynthia Erivo's performance. Honestly, most of the Best Song nominees were perfectly nice but perfectly boring. But Cynthia's performance was lovely. I also liked Elton John's performance, honestly (and he ended up winning). But… regardless of how much I liked those two performances, there was actually too much music this year. You can't replace "one Oscar host" with "a million musical pieces."
The Night of Bong Joon-ho. When Bong Joon-ho won for Best Director, I was prepared for the Best Picture split – I thought, at the last minute, best Picture would go to Once Upon a Time in Hollywood or something. Turns out, not so much. The Academy really did love Parasite as much as everybody else. So we got to FEAST on all of this massive wins for Parasite – it ended up winning Best Original Screenplay, Best International Film, Best Director and Best Picture. It's remarkable that this is the first year in so long where the best film of the year actually WON.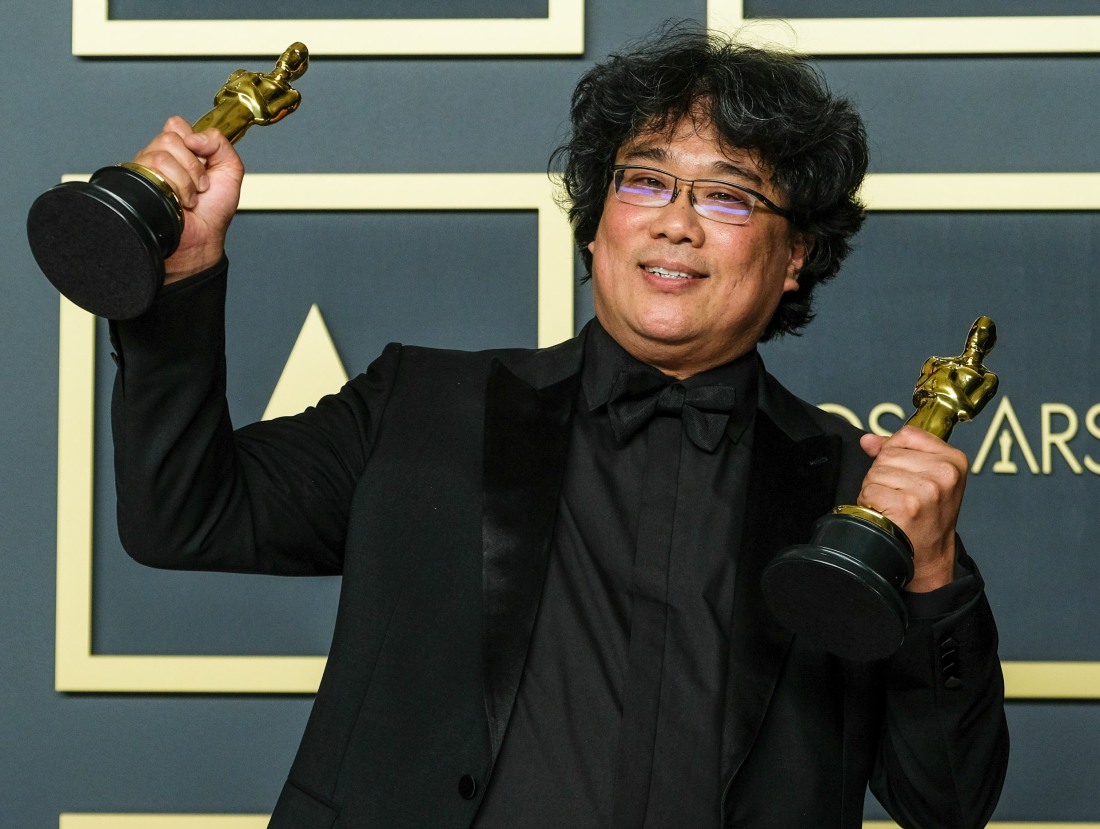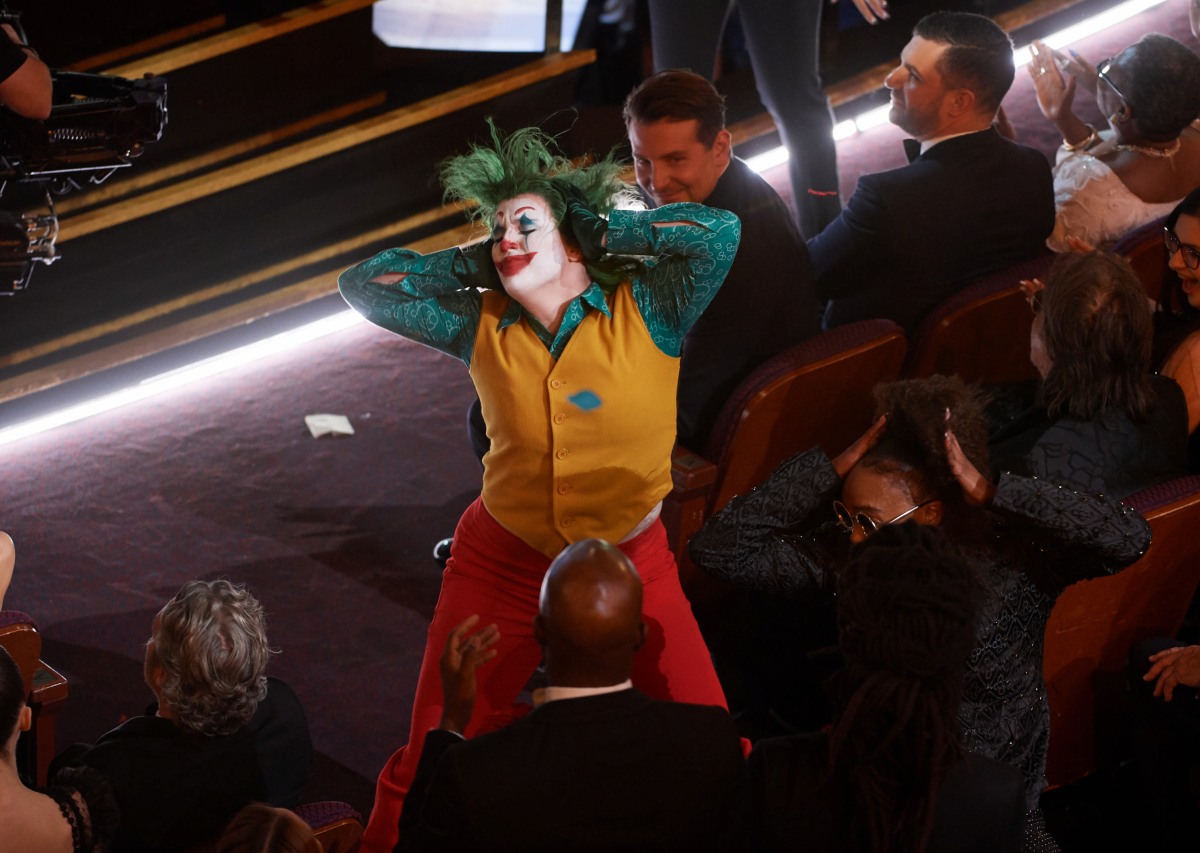 Photos courtesy of Avalon Red and WENN.