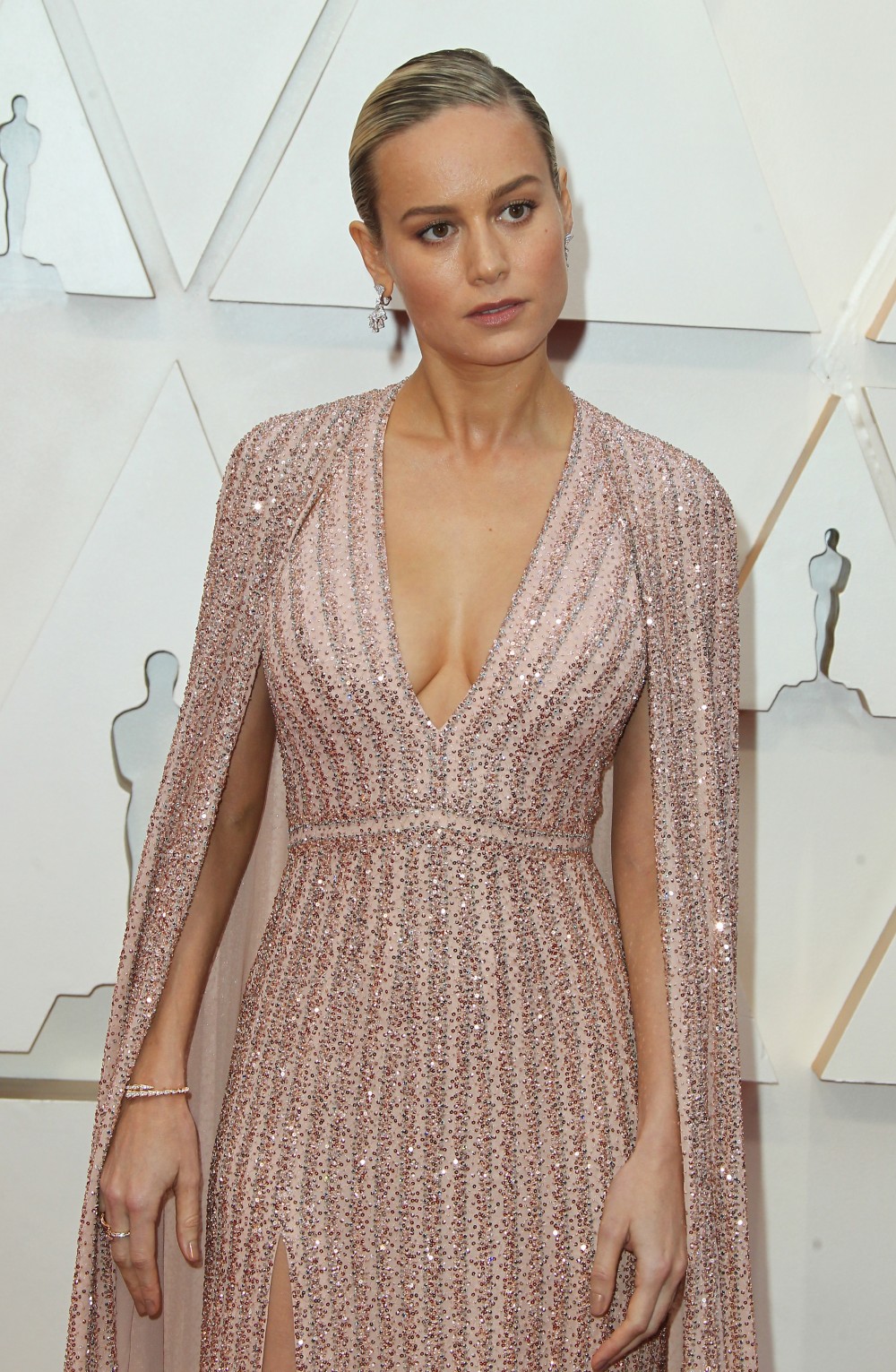 Oscar winner Brie Larson was so impressive in a pink metallic sequin stripe gown Celine with a sleek cape. Everything about this was so impressive and it has a glamorous superhero vibe, which is so suited to her. I love the high leg slit and she is owning this look. Kaiser was tweeting about how amazing Brie looked in this. It shows her figure yet it isn't showing too much skin. This whole look is stunning and she's styled perfectly for it too. Remember when Brie didn't clap for Casey Affleck in 2017 and then talked about it? She's awesome.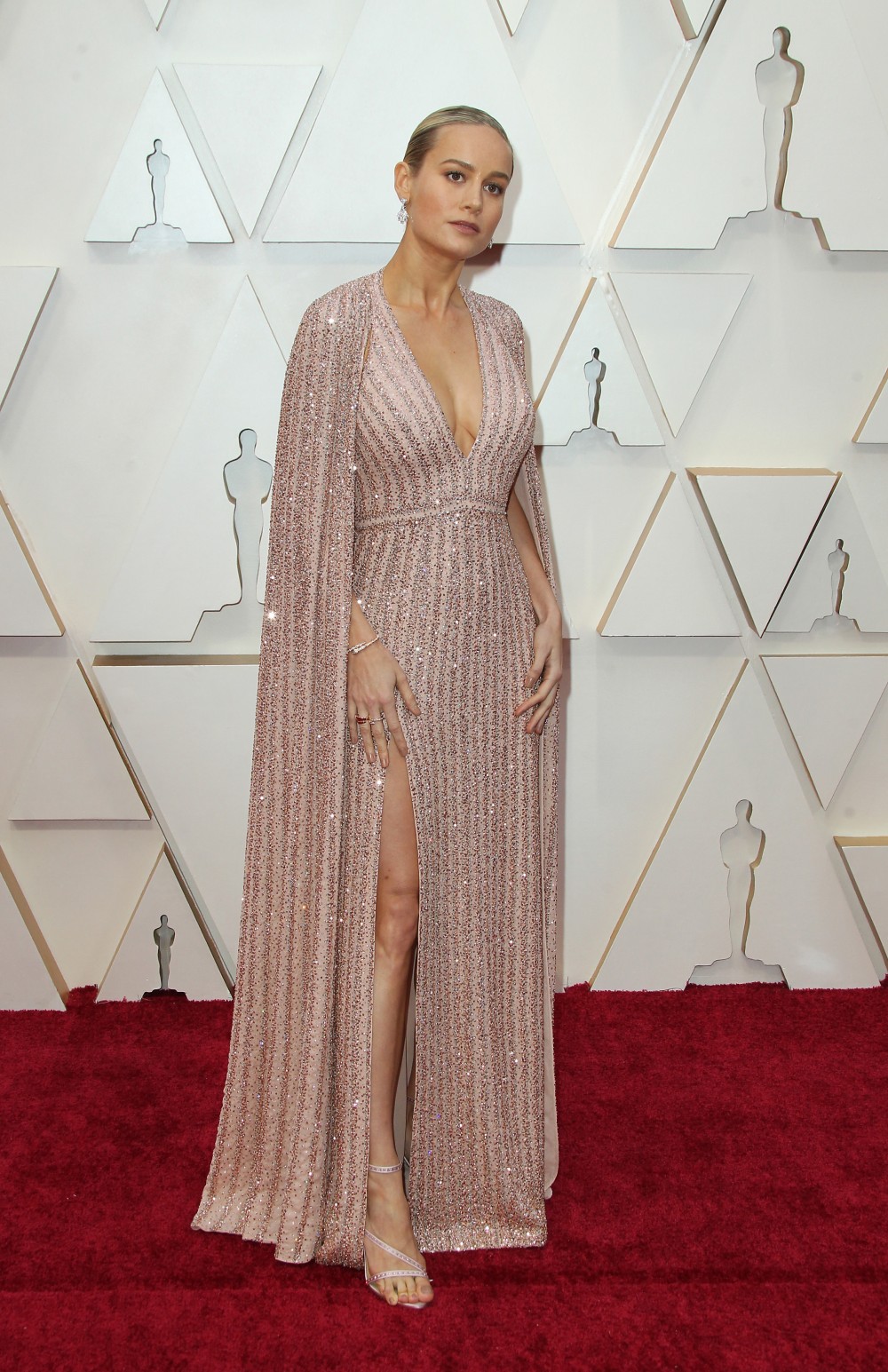 Brie's co-presenter Gal Gadot was in a pink and black Givenchy. This has too much happening with all the ruffles and lace. The top and bottom of the gown look like they're from two different dresses which have no business being combined into one.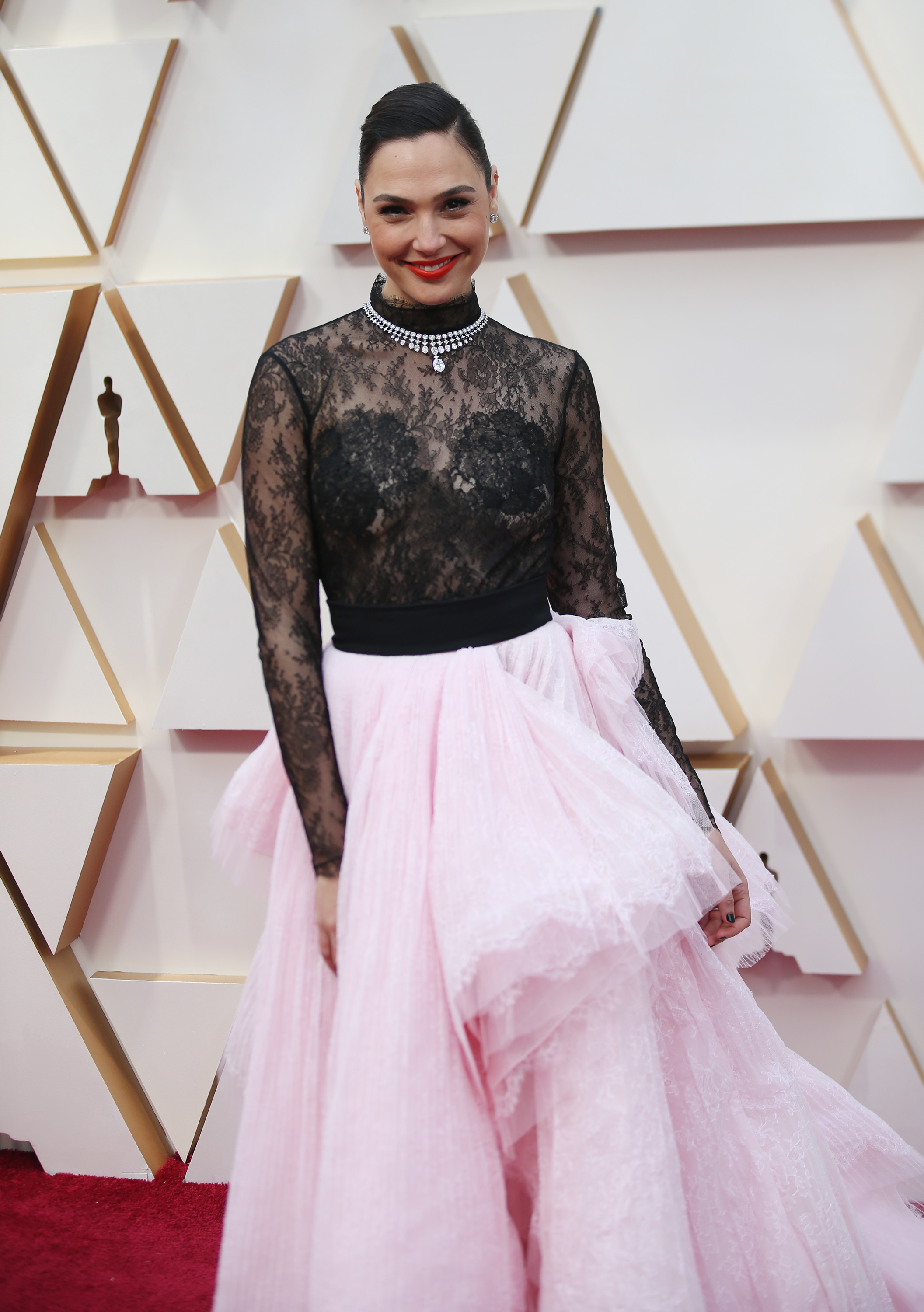 Gal and Brie presented along with Sigourney Weaver. They talked about how Sigourney paved the way for them, which was nice, but it all felt a little forced. They were there to introduce the first woman conductor at the Oscars, Eimear Noone. As Cassie Da Costa at the Daily Beast pointed out, Noone only conducted one number, which was bizarre, and the whole lead-up was over the top. It was a big show of feminism in a ceremony that only talked about it and did little to honor it. That was typical last night. Sigourney was in a green Dior gown with a gathered bodice and a knot on one shoulder. The rope belt is a cool touch.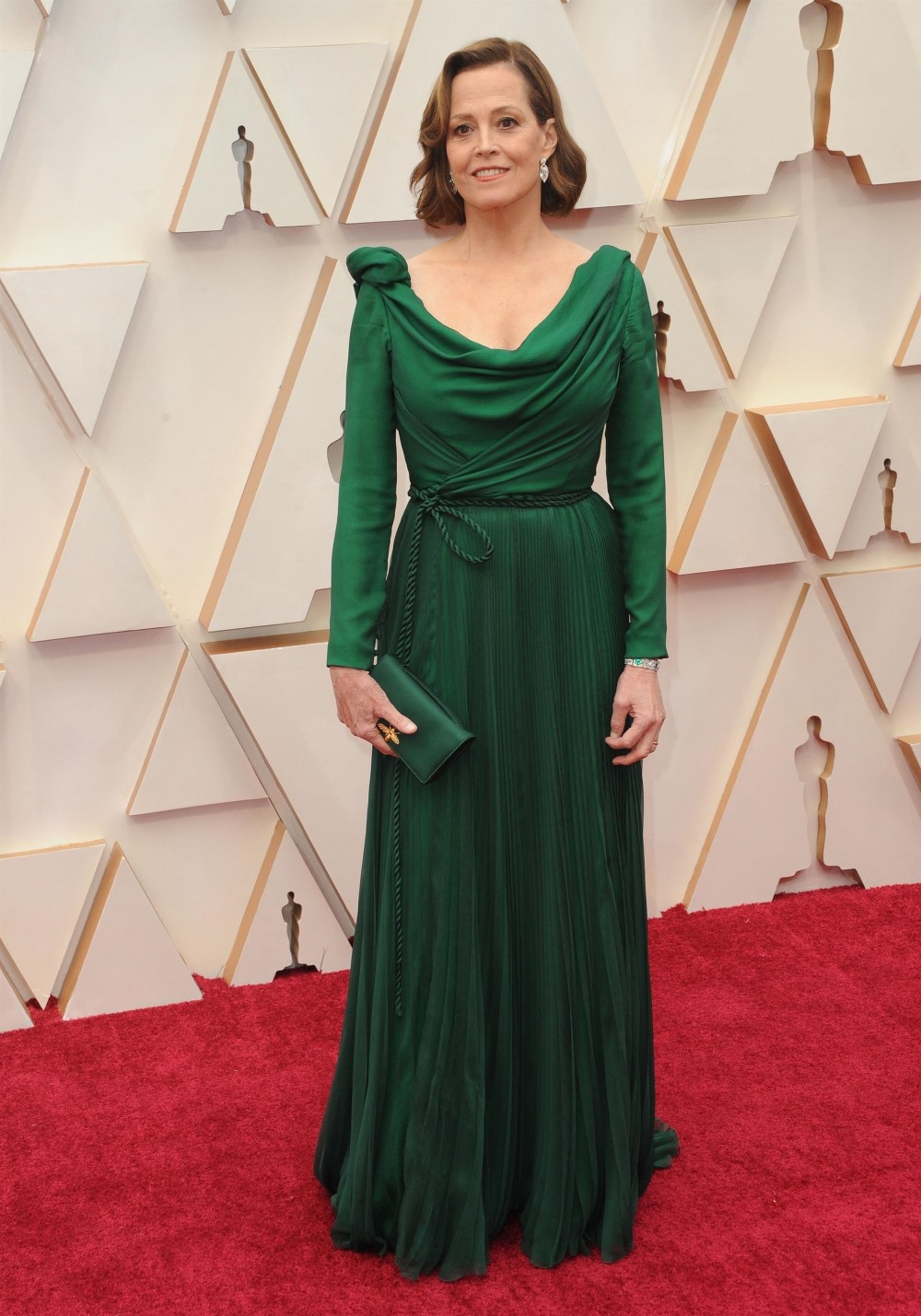 Finally here's Geena Davis, who did not get enough recognition for her Romona Keveza gown or for her activism on behalf of women's representation in media. She should have been a presenter.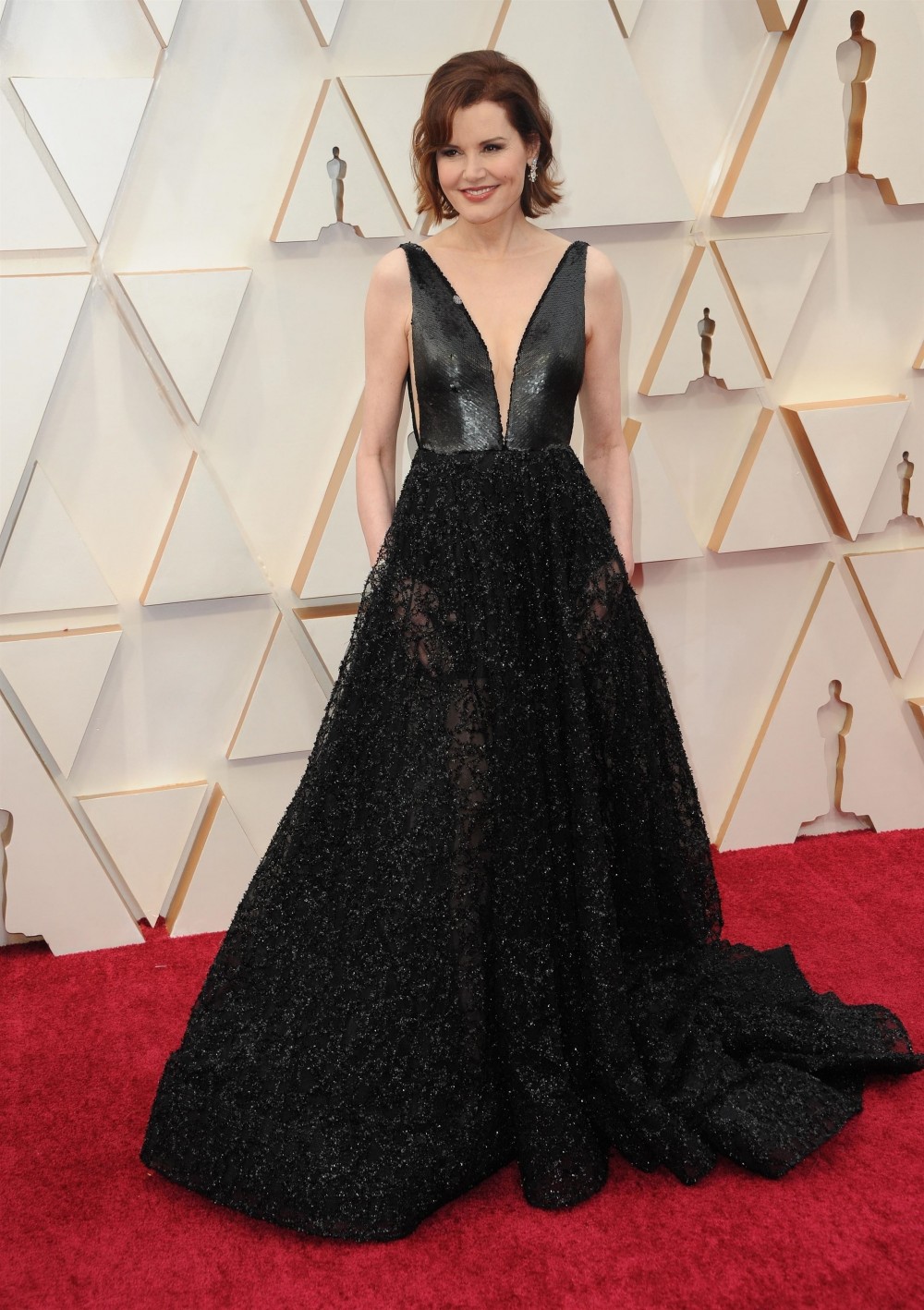 photos credit: WENN, Avalon.red, Backgrid and Getty