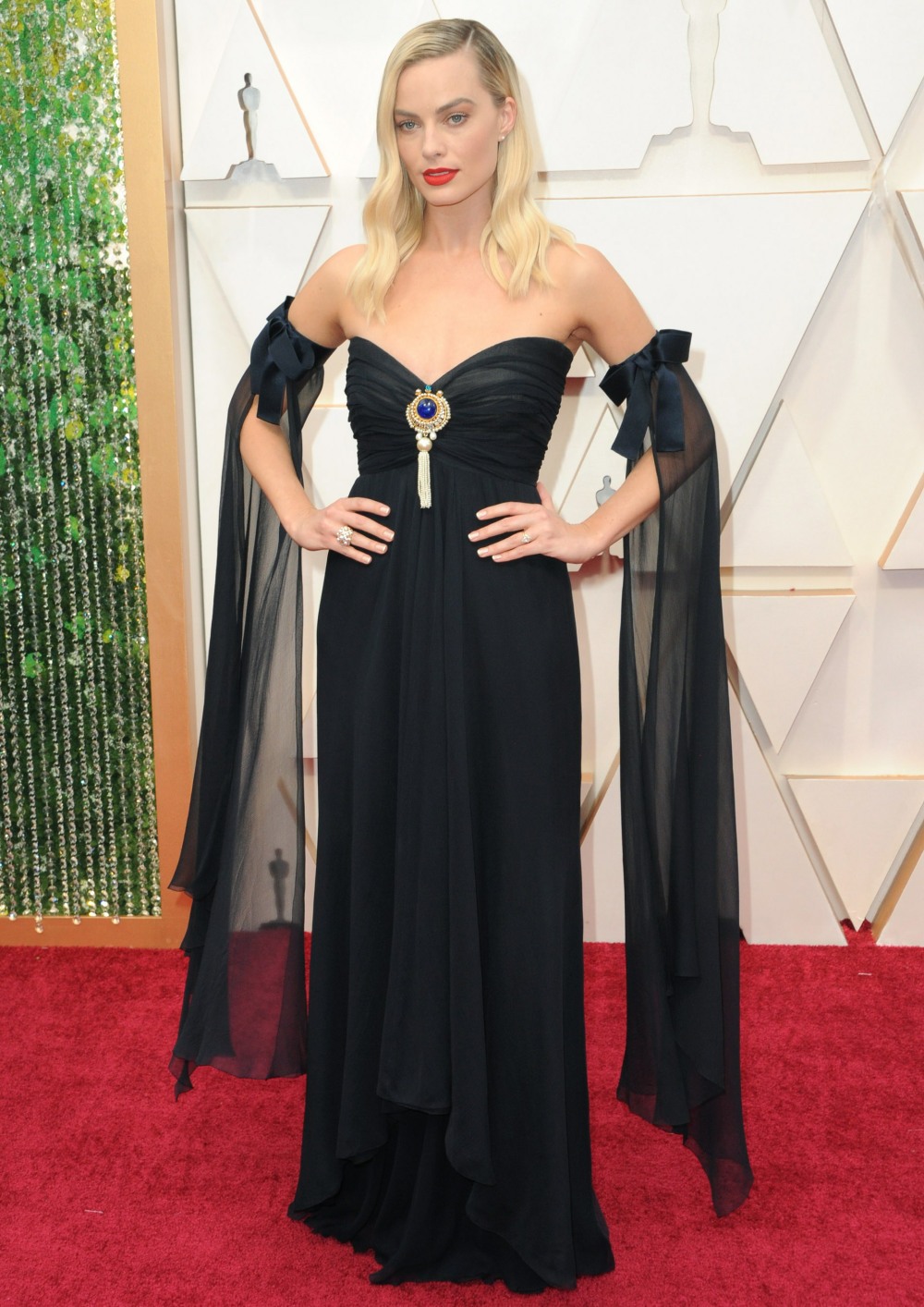 I like Margot Robbie, I think she's a very talented actress and I admire what she's trying to do as a producer. But after briefly being fashion's new It Girl several years ago, Margot and her stylist have not known what to do since. I guess contractually she was obligated to wear Chanel, but none of the new looks appealed to her (same!) so she ended up pulling this one out of Chanel's archives. And it still kind of sucks. Maybe she'll dress better when her Chanel contract is over? Until then, she'll have the best dressed elbows of anyone. And honestly, I am enjoying her Big Sorceress Energy.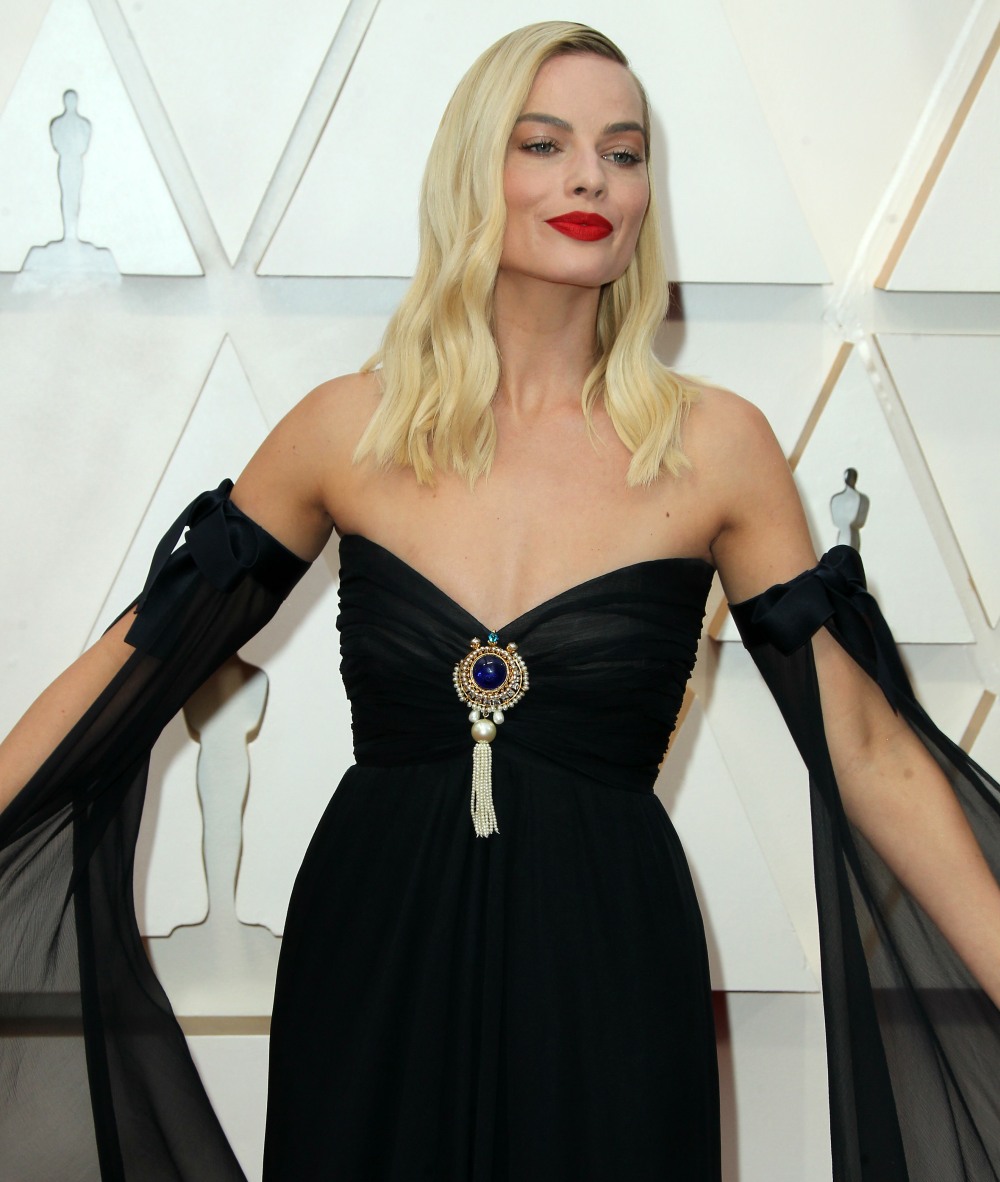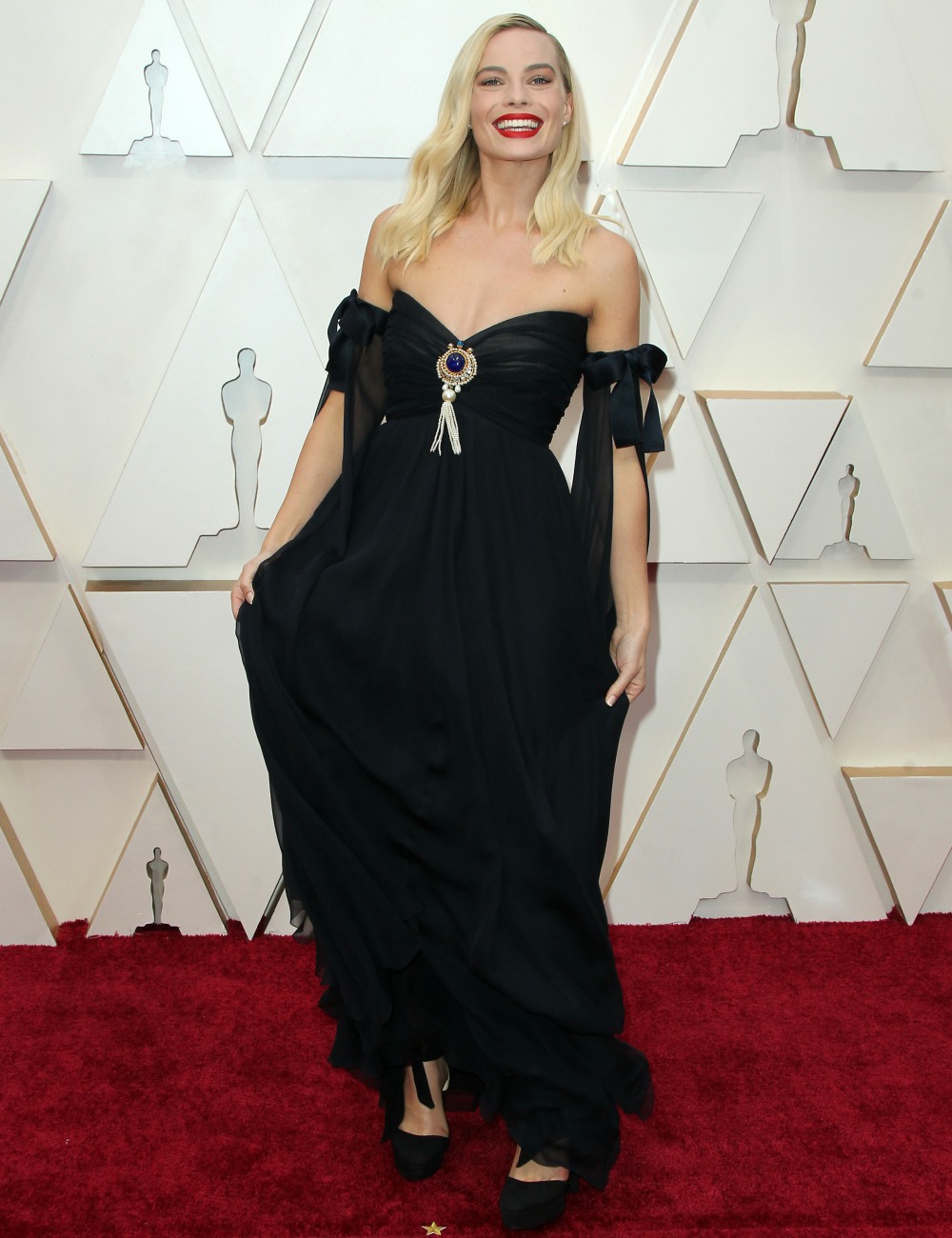 Billie Eilish in Chanel – she's been wearing so much Gucci lately, I thought for sure she'd turn up in something slime green and boxy with a Gucci label. But no, she wore this and… it's meh. I appreciate that she put in some effort, I guess. Billie came on in the end to perform "Yesterday" in the In Memoriam section, and there were several cutaways to her throughout the show, where she looked like she didn't really understand what was happening.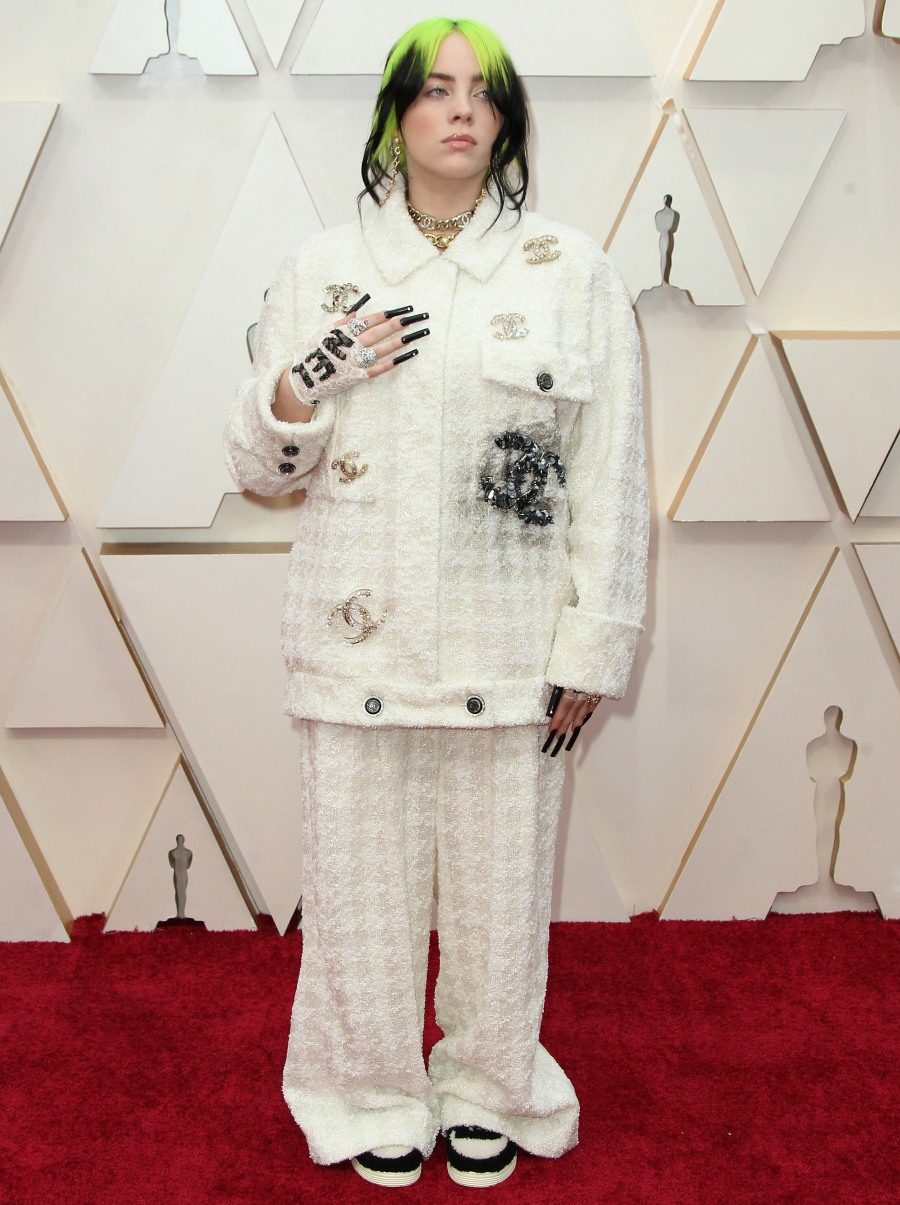 Penélope Cruz in Chanel. This was not a great dress and it moved poorly, and she looked very uncomfortable in it. She was just there as a presenter though.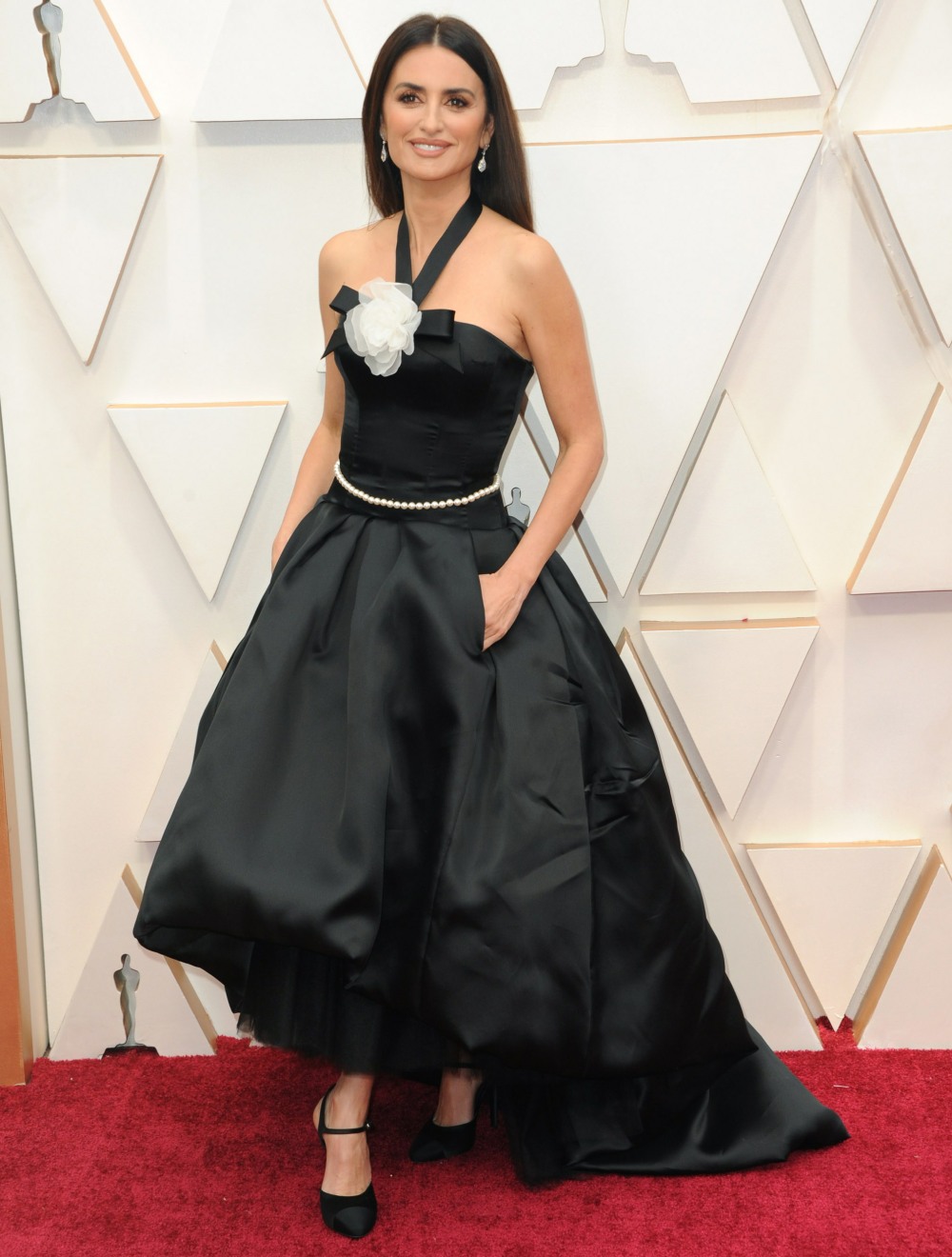 Margaret Qualley in Chanel. I was only paying attention to this from the waist up and I thought the weird "bib" sort of worked. But combined with the feathered bottom, maybe not? Chanel does minimalism and it looks like this. Hm.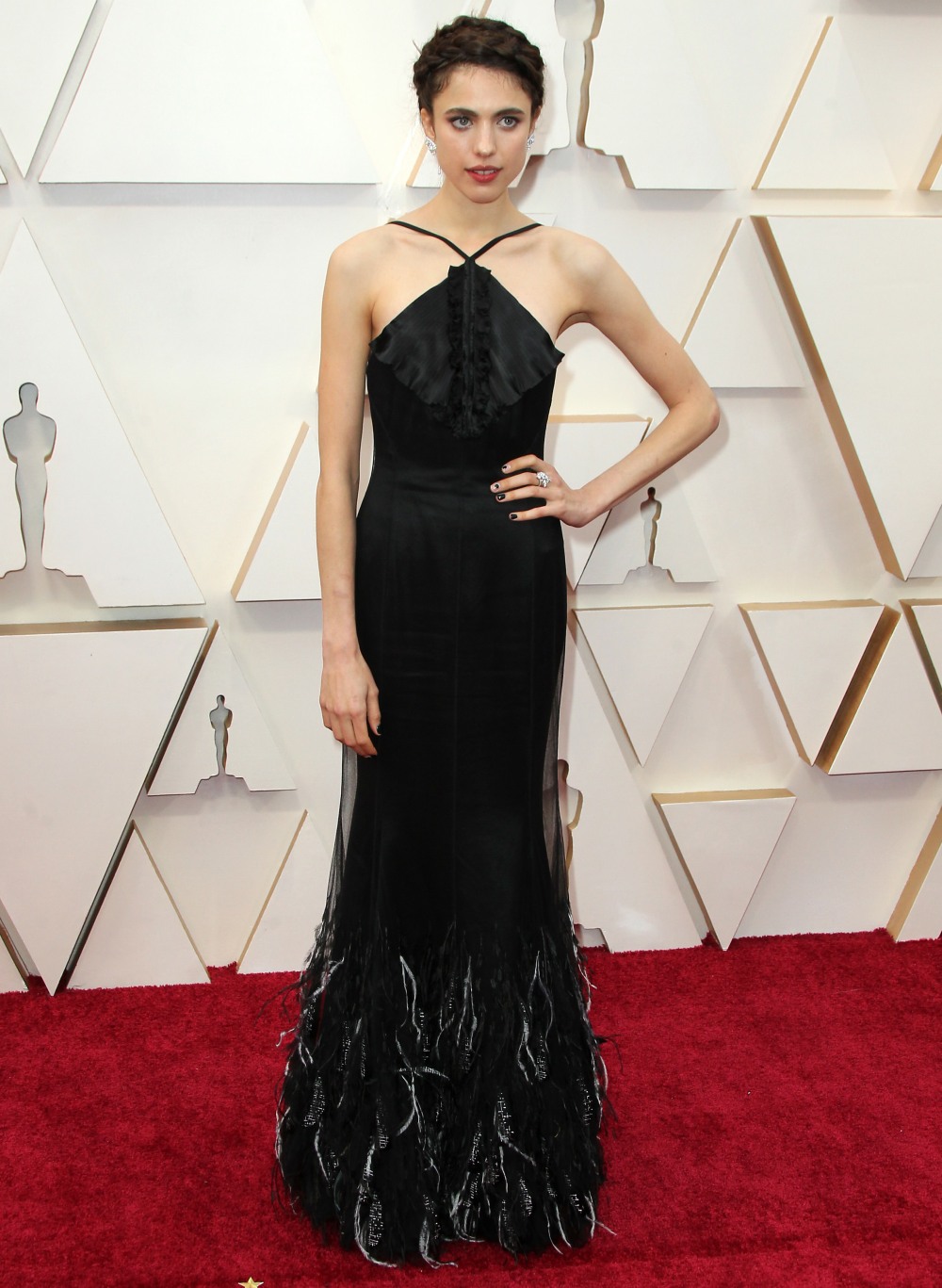 And finally, Lucy Boynton wore Chanel as well. This one is the most blah Chanel look, in my opinion.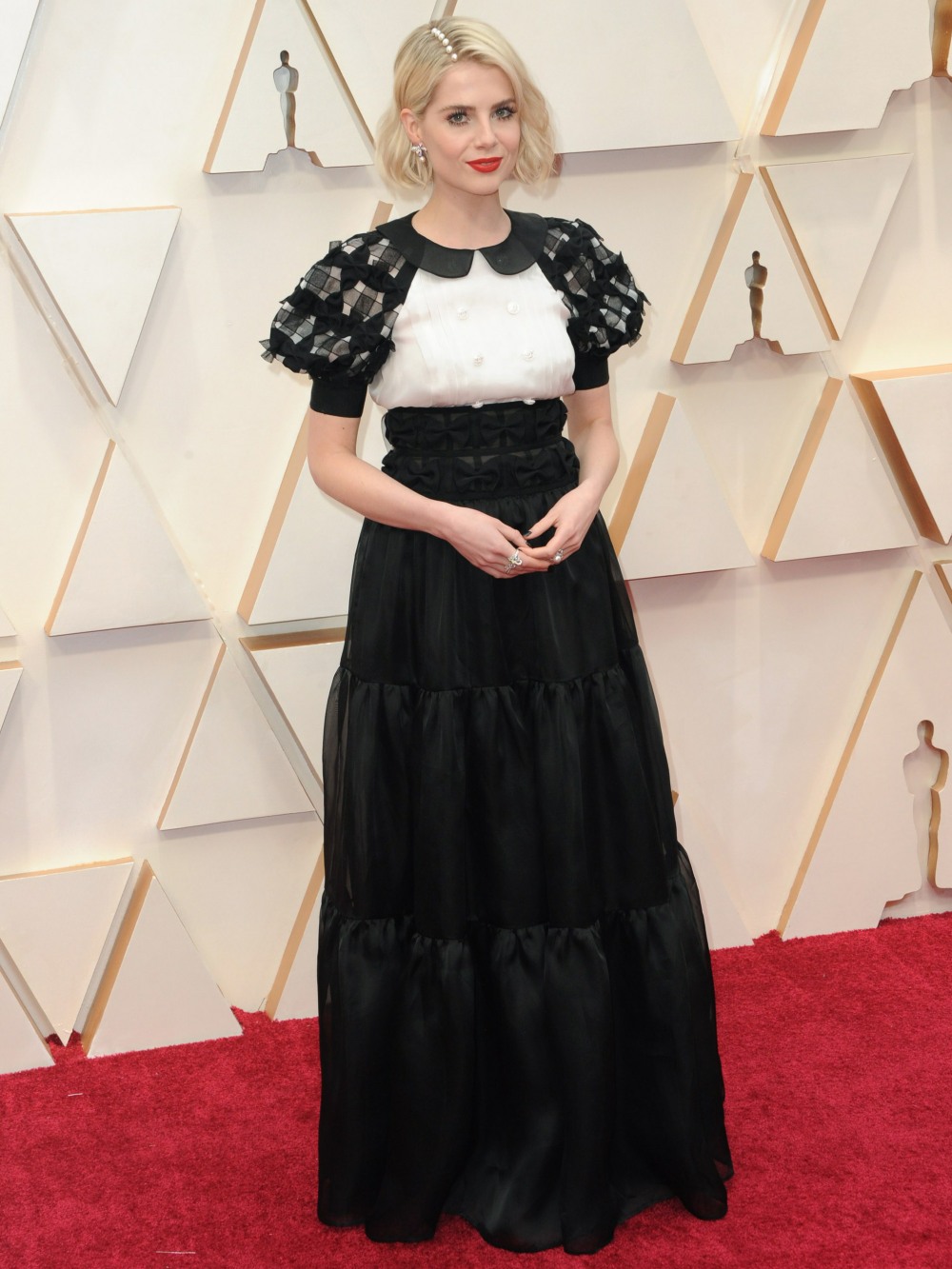 Photos courtesy of Avalon Red and WENN.