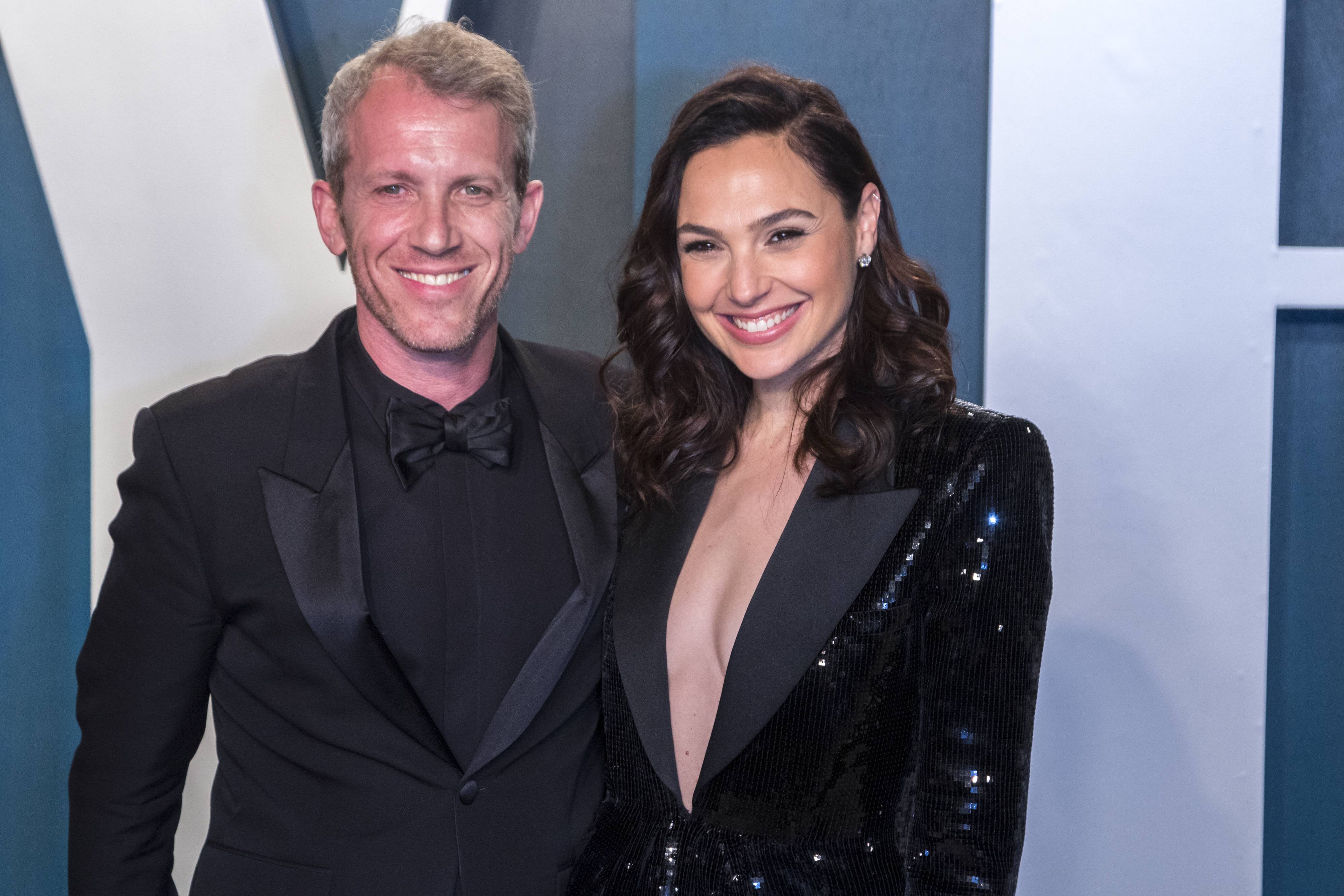 We're wrapping up our Oscar coverage this morning with some more fashion from the parties. That's why covering the Oscars is tough. You stay up past 11 and just as you're done with the event photos a bunch of photos start coming in from the parties. I realize it's ridiculous to complain about this cush job talking about celebrities though. Every year a few women show up to the Vanity Fair Oscar party in better dresses than they wore to the event. Gal Gadot was one of them. Remember the fussy ass Givenchy that Gal Gadot wore at the Oscars? There was too much happening. Here it is again: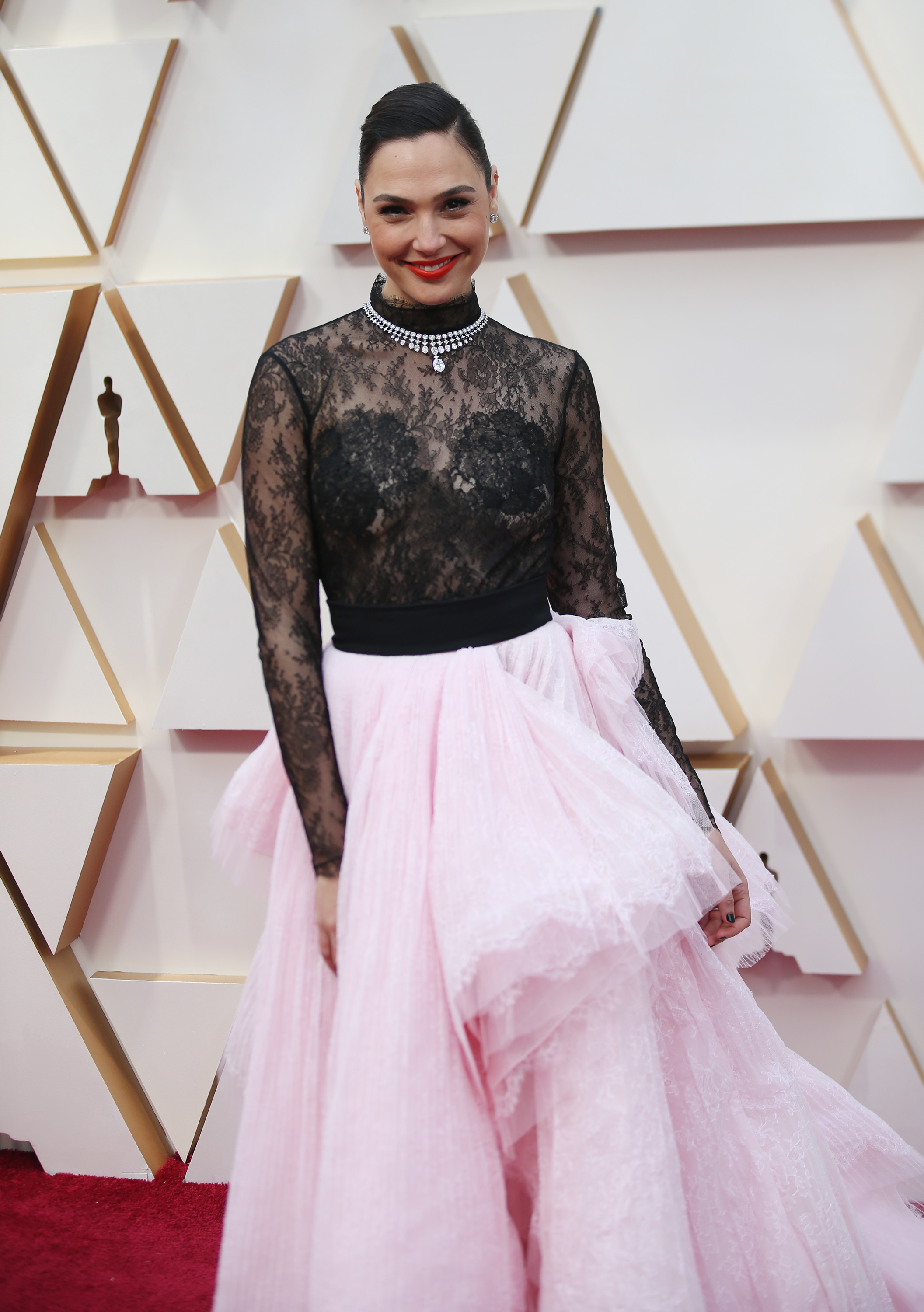 Now here's the full length view of the Givenchy she wore to the VF party. This is the dress she should have had on all night! Look at her working this deep v-neck sequin tuxedo gown. It has shoulder pads too, which is perfectly awesome for the star of Wonder Woman: 1984. That movie is going to rock I can't wait. It's out June 4th.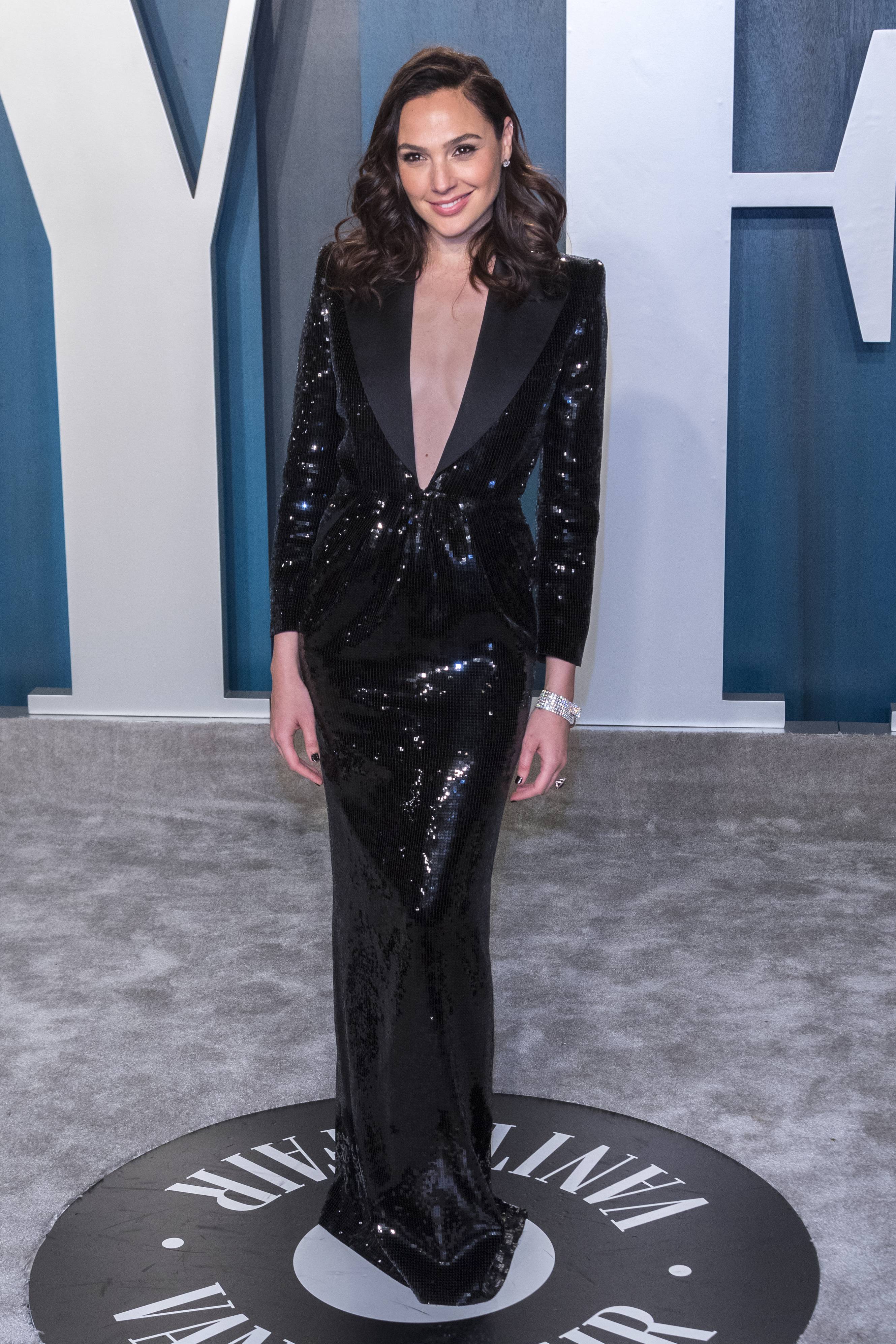 Sandra Oh's Vanity Fair dress was only slightly better than the fug Elie Saab she wore to the Oscars. Here's a link to a photo of that. Instead of being an unholy combination of sequins and ruffles, it's sequins and feathers. Six to one. This is Cong Tri.
Elizabeth Banks re-wore the same gorgeous red Badgley Mischka that she wore to the VF Oscar party in 2004. We know because she posted about it, that's below. I know it's superficial as hell, but I always get excited when clothes I've had for decades still fit me. This is the perfect dress to keep and now I'm wondering how she stores her clothing. It's surely not in tupperware tubs like I do it.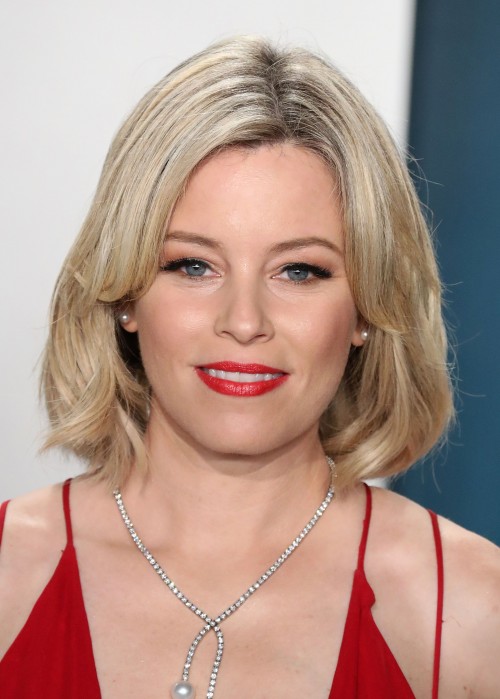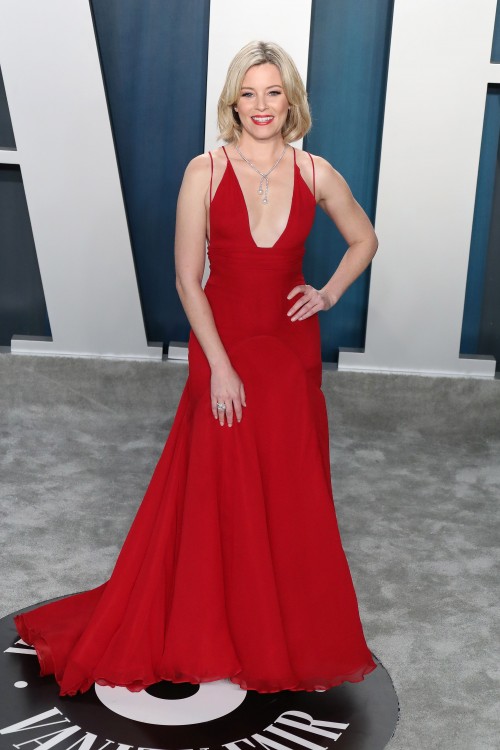 Rebel Wilson was also in Badgley Mischka. Like her Oscars gown this is a glamorous look, but she picked the right gowns for the ceremony and party. Her hair is falling nicer at the party though. Sidenote: if you're avoiding JoJo Rabbit because Nazis, it was much better than I expected. Rebel had a small part but she was quite funny in it. Sam Rockwell was also excellent. He didn't get enough buzz for that role.
photos credit: Getty and Avalon.red