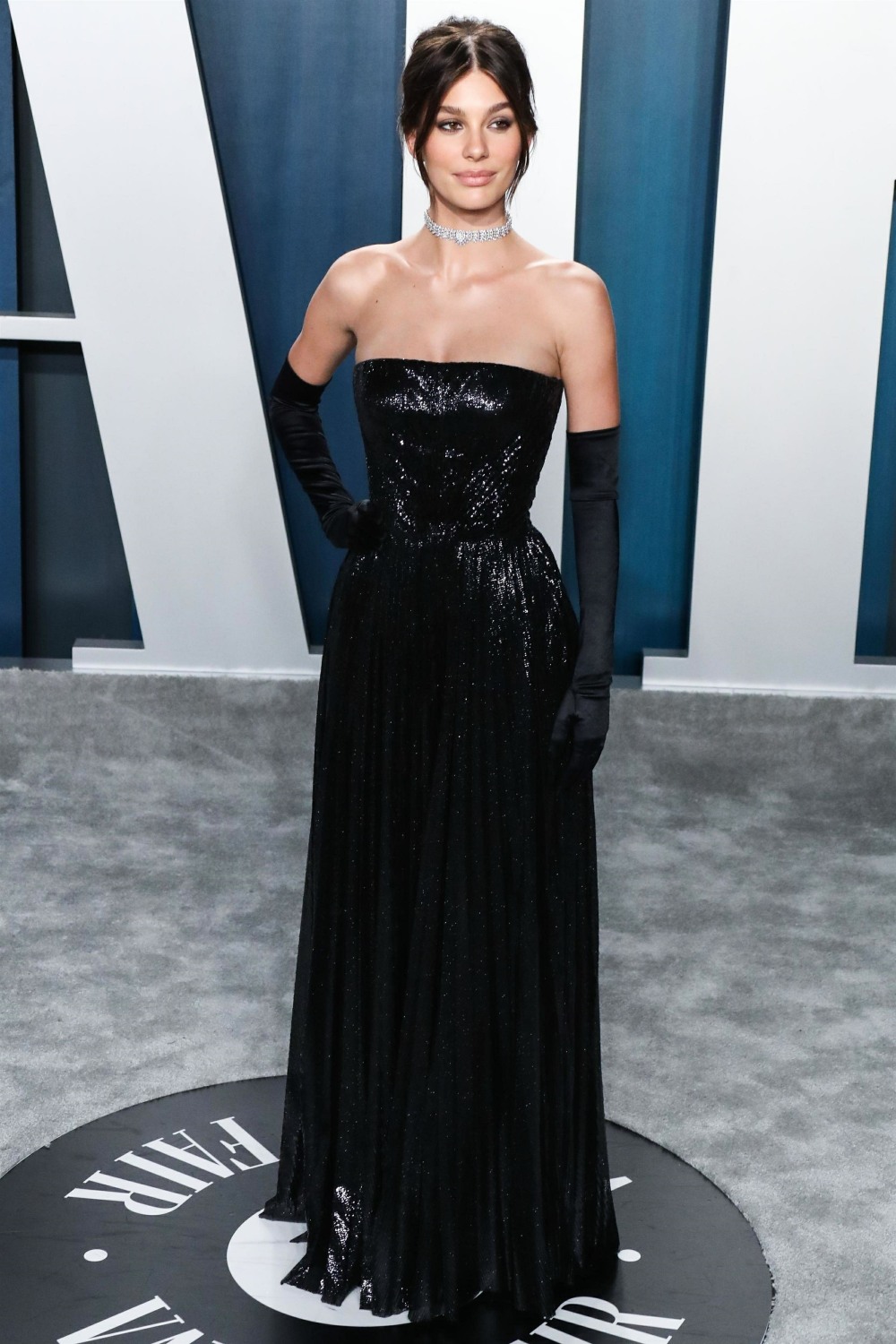 While Camila Morrone got to go to the Oscars at the same time as her boyfriend Leonardo DiCaprio and she even got to sit with him, front row, during the show, she didn't end up getting the party photo-ops afterwards. Camila went back to the hotel and changed out of her plain off-white Carolina Herrera gown and into this black Ralph Lauren gown with gloves and a choker. This wasn't really a striking look, but I didn't like her Oscar dress either. Maybe Leo can help her find a better stylist.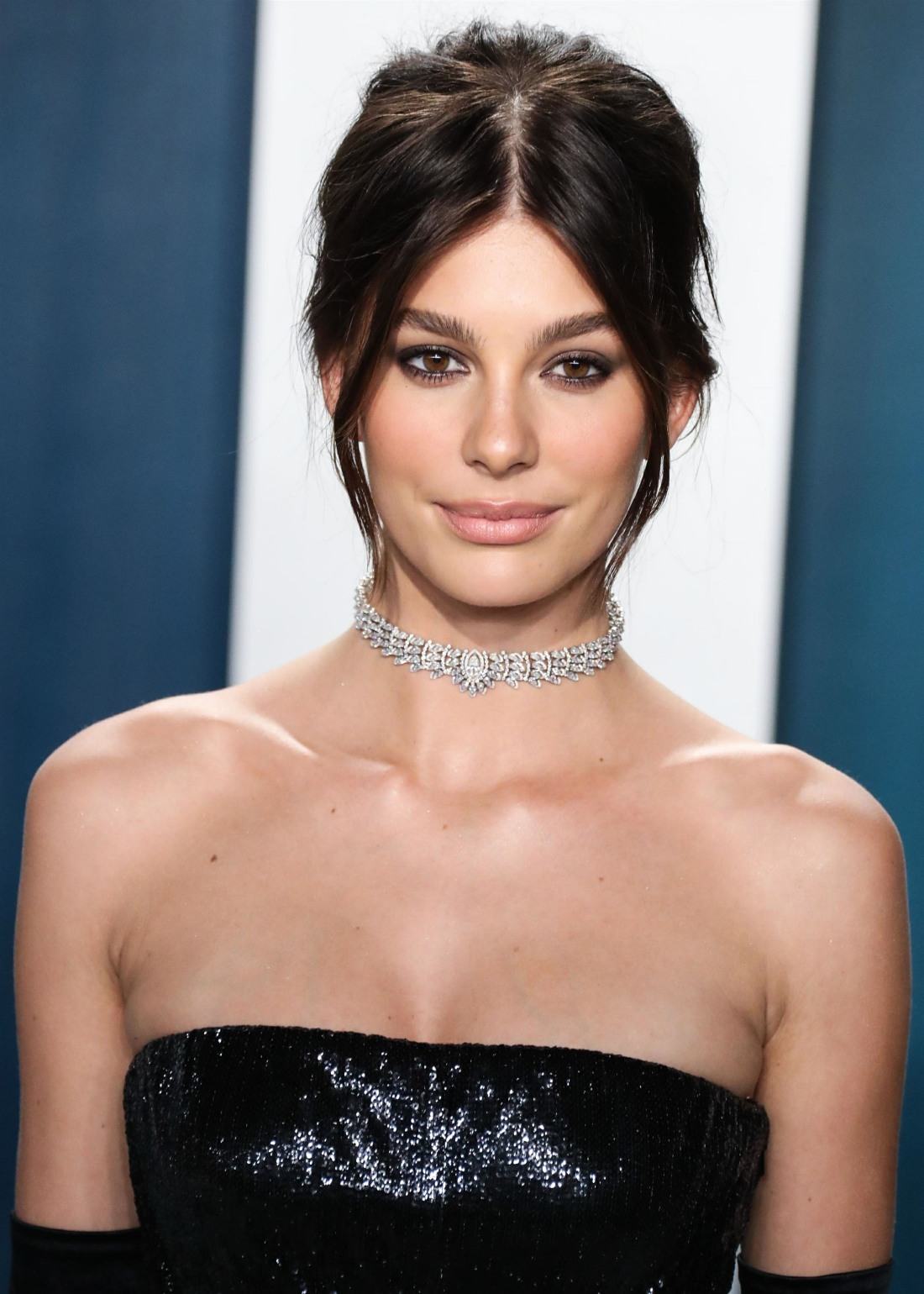 Diane Kruger in Elie Saab. The dress is stunning and one of my favorite party looks this year. But I have a quesiton for all of the pale white ladies out there: why are you still doing pink-beige eye makeup? It ALWAYS looks awful.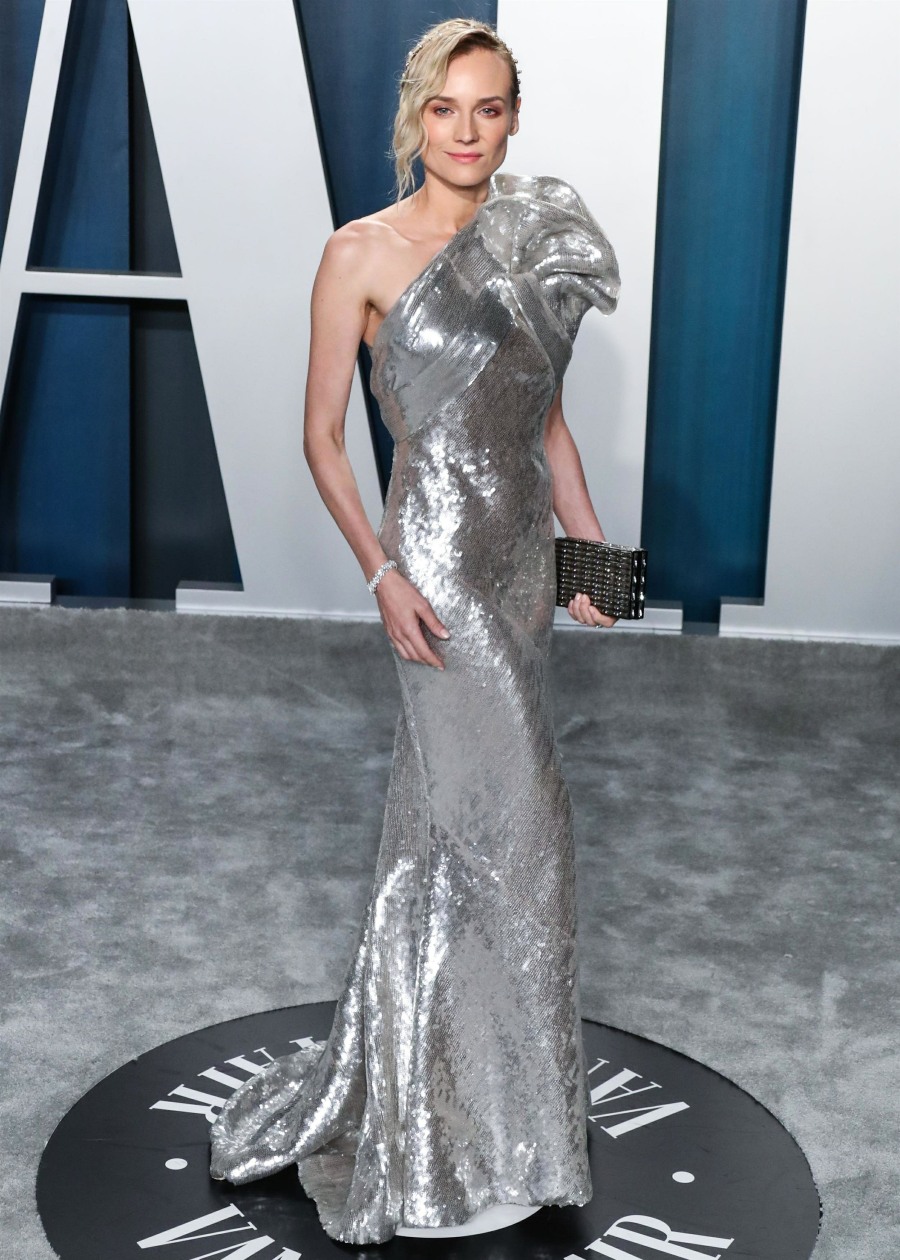 Amandla Stenberg in Balmain. I love this?? Yes, it has "repurposed bedsheet" vibes but it's also kind of stunning.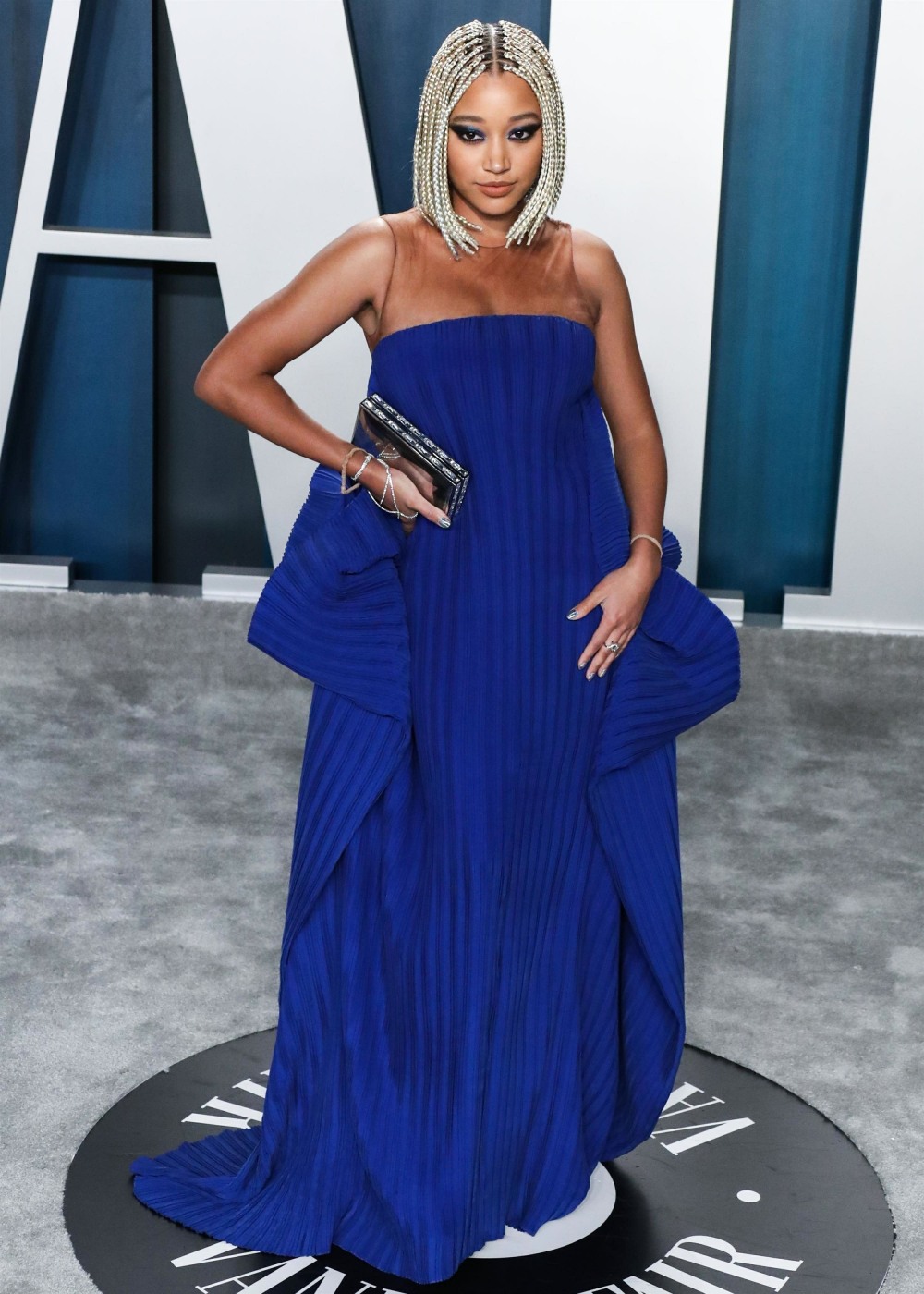 A couple from Elton John's viewing party – Sharon Stone in Elie Saab. This is a lot of dress for an oscar viewing party, but hey, it's Sharon Stone,what are you going to do.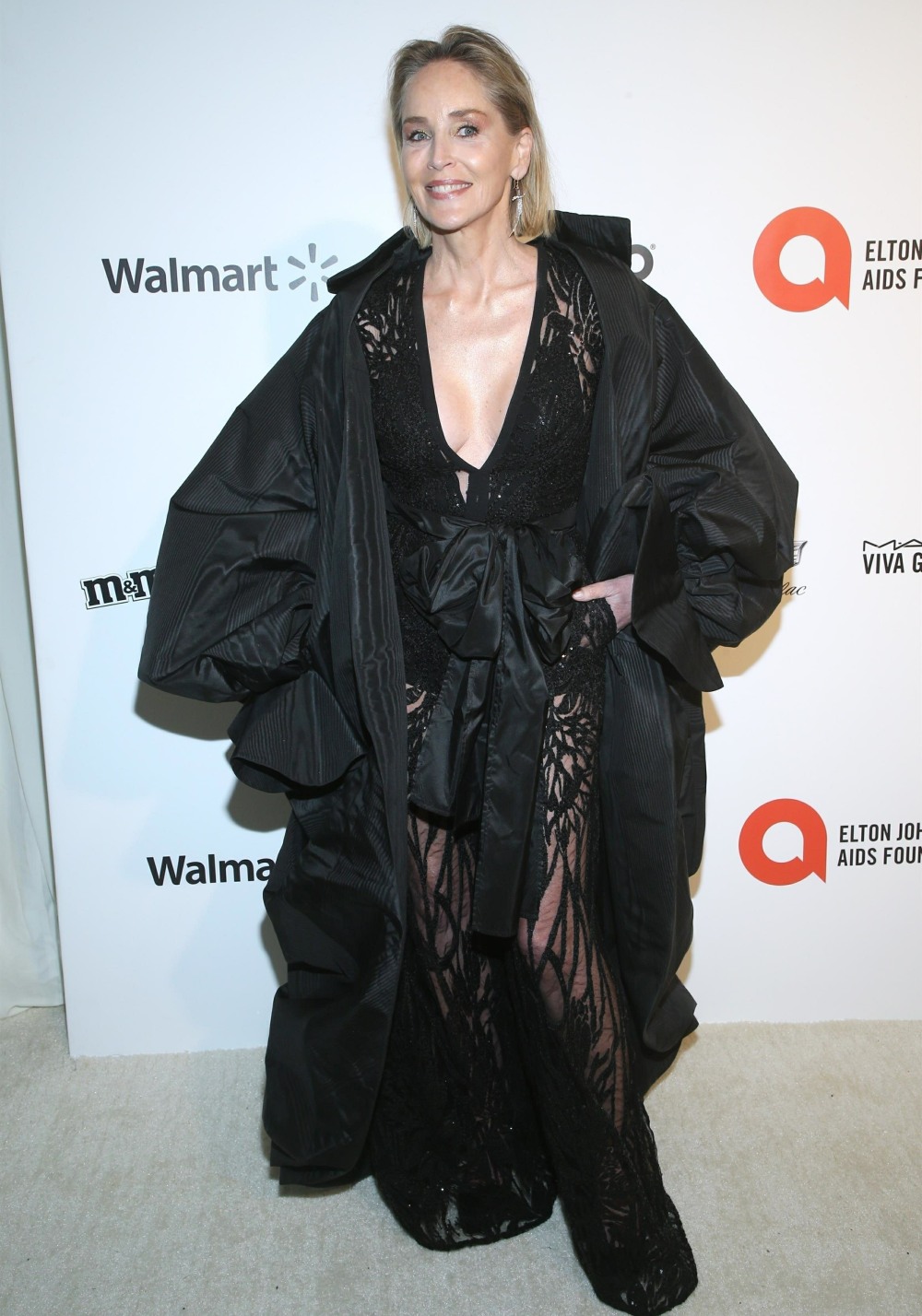 And finally, Caitlyn Jenner and her BFF/girlfriend Sophia Hutchins attended the parties too – here they are at Elton John's party.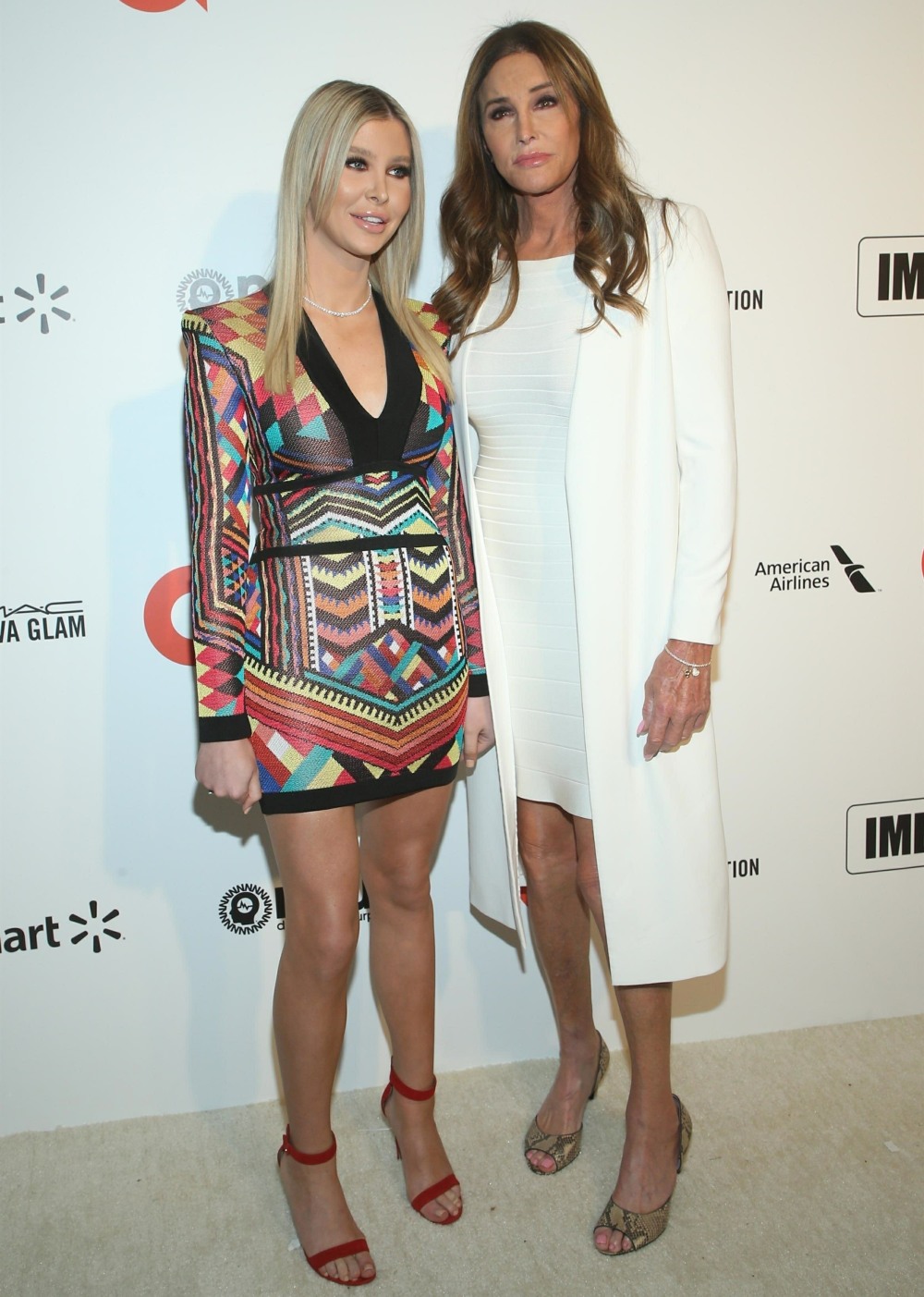 Photos courtesy of Getty, Backgrid.