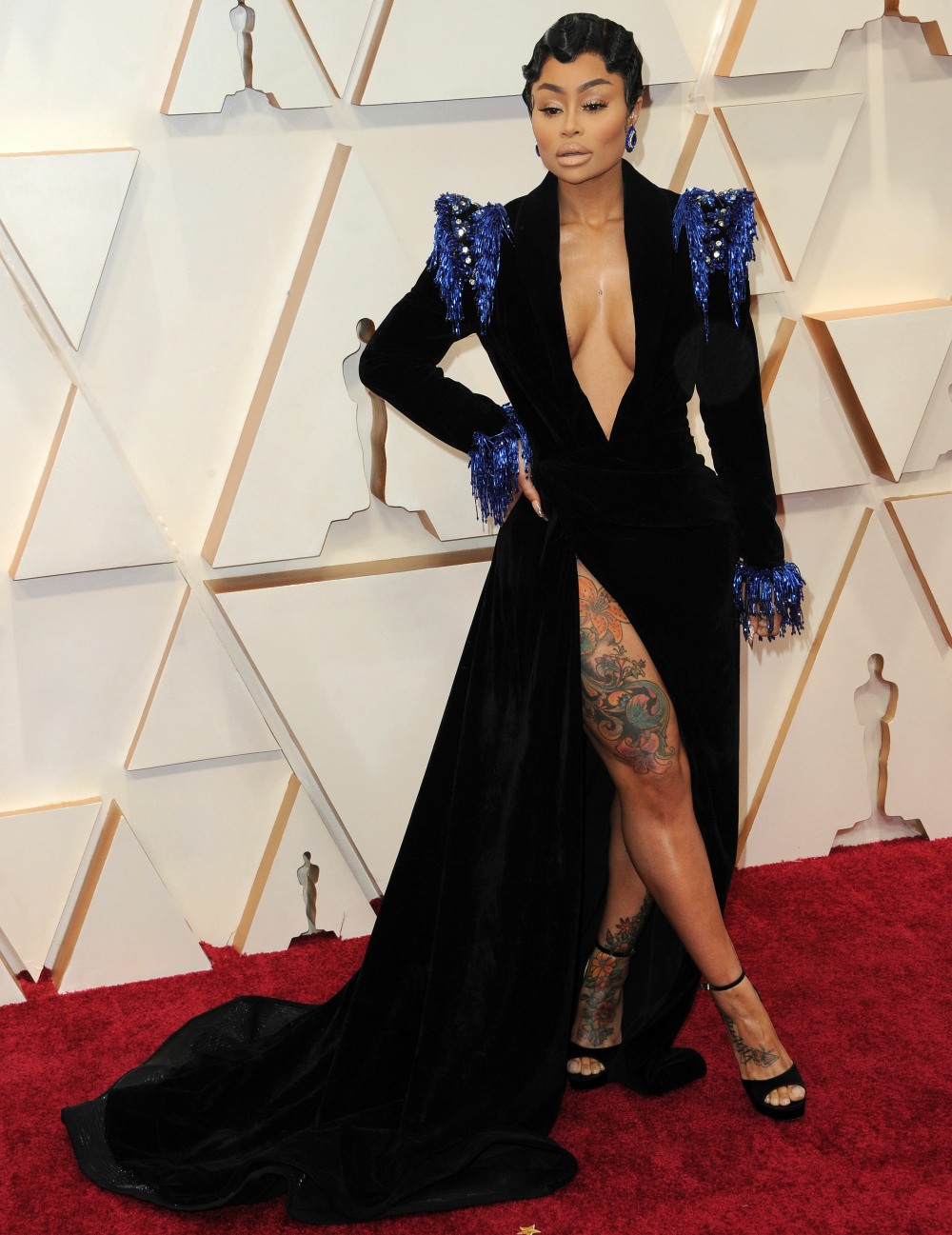 Real question: is something going on with Blac Chyna? Yesterday, she posted an ultrasound photo and then deleted it when people were like "you totally jacked that image from a Russian woman." That happened less than 48 hours after Chyna walked the red carpet at the Oscars, which left people asking "how" and "why" and "no, seriously, how?" I was on Twitter when Chyna appeared early in the red carpet show, and no one really understood how and why she was there. I theorized that she "just turned up at the Oscars uninvited and she dared people to throw her out." Turns out, she did have a ticket… according to her. And according to her, it's racist to wonder why she was there.
The confusion, or even contempt, over Blac Chyna being a guest at the Oscars proves the award show still has a big problem with people of color — that's how she feels, anyway. A rep for Chyna tells TMZ … what should have been a magical and dream-fulfilling moment for her has turned into a demeaning instance of "black lash," with multiple media outlets unfairly asking, "Why is SHE there?"

In Chyna's view, she more than deserved to be there not only because she contributes to the entertainment industry as star of her own reality show, but as a black woman who "finds inspiration in supporting her friends, mentors, and other talent that has helped provide a blueprint for her career."

Chyna's rep says her Academy Awards attendance was no different from many other entertainment professionals who attended, despite not being nominated or involved in film in any way. The biggest difference, according to Chyna's team, is her background and skin color.

"Whether it be the fact that she is a reality star, a single mother, or the inevitable reminder that she was a former stripper … it does nothing to change the narrative that just maybe the Oscars indeed are 'so white'" … says Chyna's rep. The rep adds, all the buzz over Chyna's attendance "further highlights the fight that many African Americans in the Entertainment Industry face; yes, even during Black History Month."

Ya get the point. Chyna's incensed and feels she's the victim of systemic racism. We're told she still feels it was worth it to take a stand and be a role model, showing young people of color what they can achieve. BTW, we're told she went with a music producer but secured her own invitation.
A little bit of Oscar trivia/history: before the Oscars moved to the Dolby Theater (then the Kodak Theater) in 2002, they used to be held at the Shrine Auditorium, which was actually a lot bigger, with a lot more seating. And back then, more people were invited to the Oscars. It wasn't just presenters and nominees and people involved with the Oscar-nominated films. Random AMPAS voters and friends-of-friends could score invites to the Oscars back then because there were so many seats. The move to the Kodak Theater (now Dolby Theater) was supposed to help add some exclusivity to Oscar night and keep out some of the riff-raff and randos.
My point is that after 18 years at Dolby, we've now come to believe that everyone who attends the Oscars must have a reason to do so, must have some connection to a nominee or a nominated film, or they must be a presenter or nominee themselves. That's why people were asking why Chyna was there – because no one could suss out her connection to anyone or anything Oscar-related. But she's sort of right, if she managed to get a ticket, so be it, she had every right to go. I'm just trying to say that it wasn't racist gatekeeping by the media or Hollywood establishment. It was just regular old gatekeeping.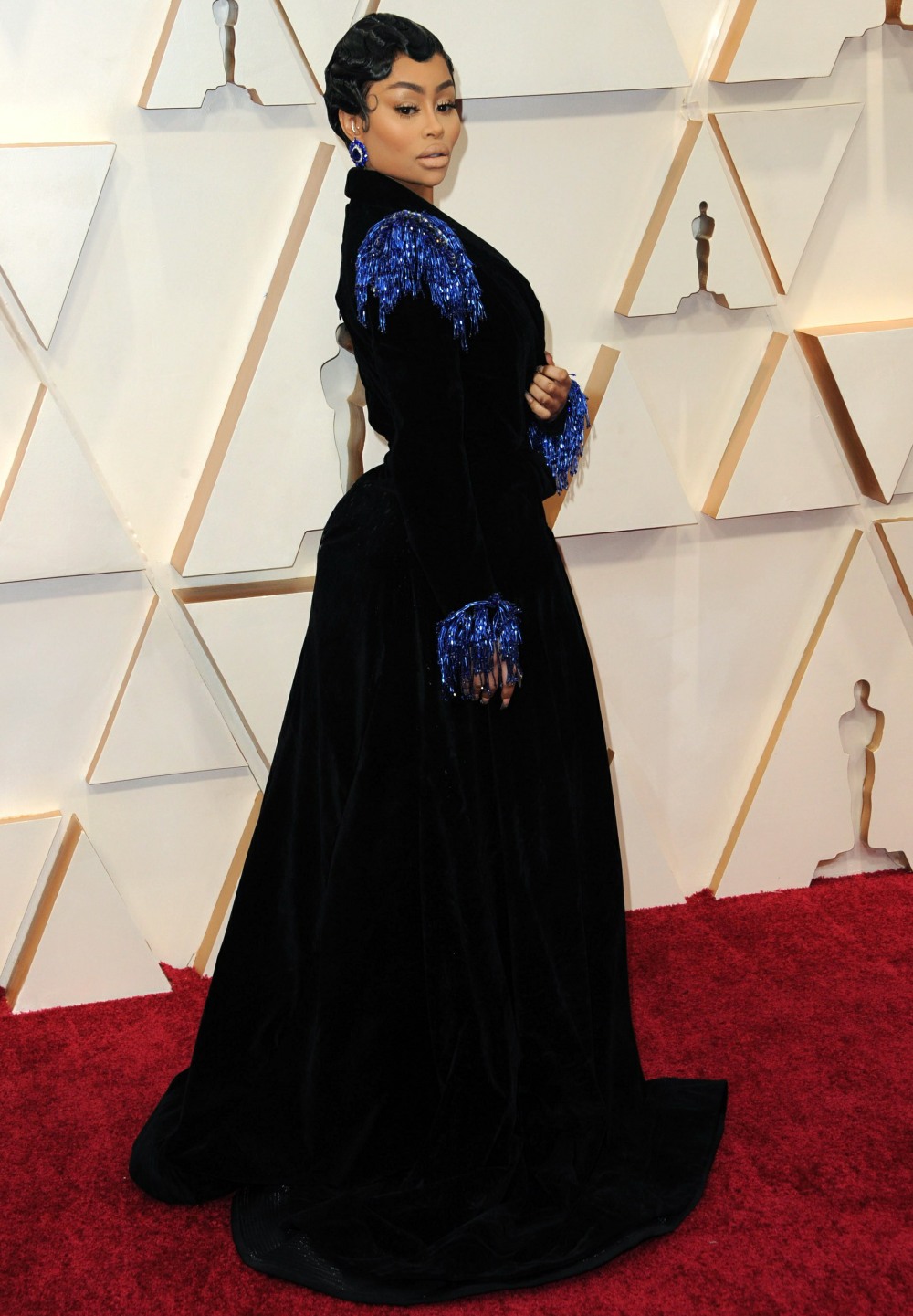 Photos courtesy of WENN.