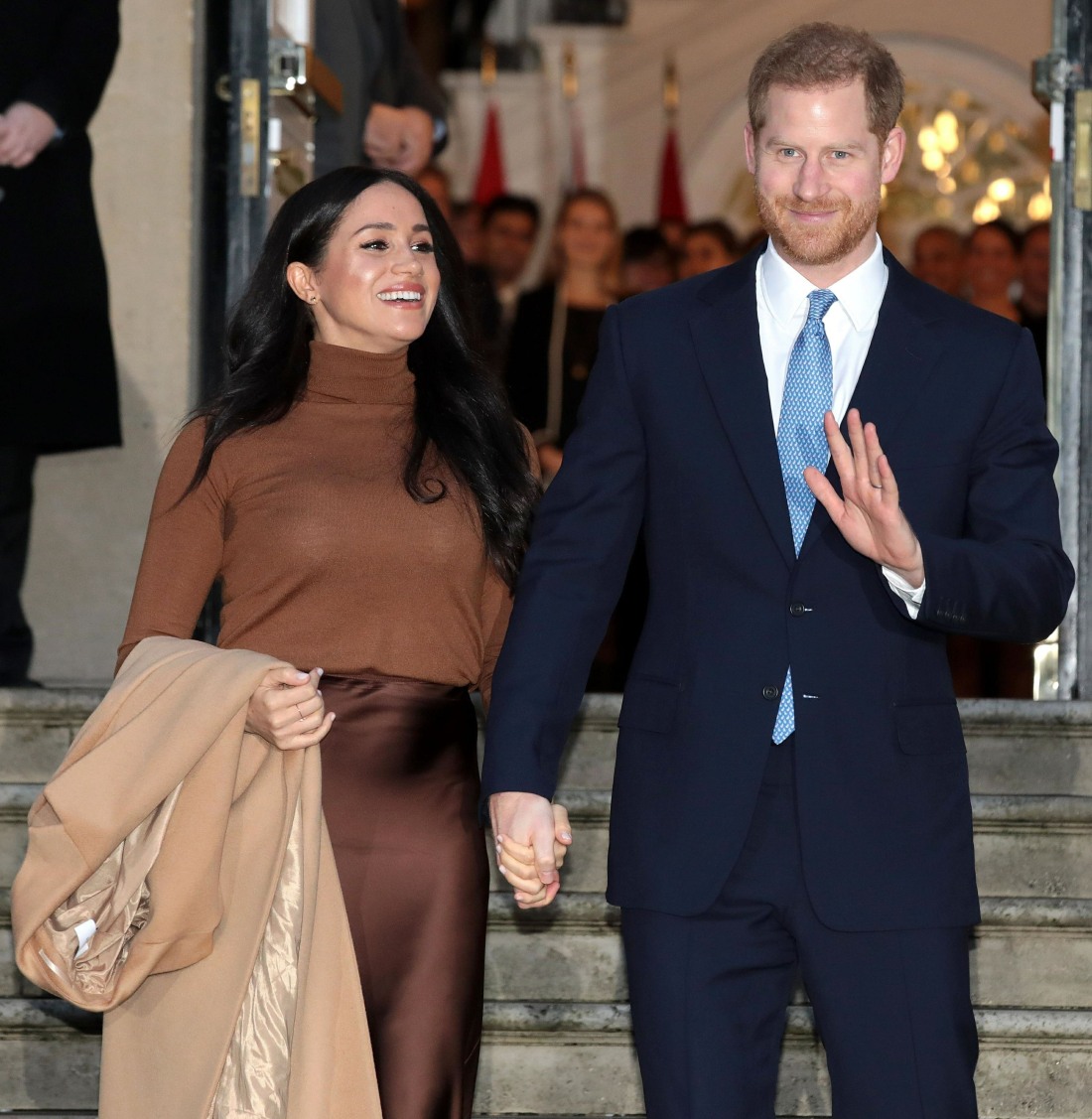 In one week's time, the Duke and Duchess of Sussex will likely be "on the ground" in England, for the first time since early January, when they visited Canada House and then dropped the big Sussexit announcement. The press is already in a frenzy because they'll be getting nearly two full weeks of appearances by Meghan and Harry, and that means fresh new storylines, fresh new smears and fresh new narratives about how the Sussexes are "ungrateful" because… the Sussexes are mad at the Queen and royal establishment for being petty, hypocritical a–holes. The media around this 12-day visit will not be kind.
As for the actual events during the visit, Meghan and Harry have seriously packed their schedule, which is sort of funny to me. They really don't want to hang around for longer than they need to, so they'll probably have, like, twenty to thirty events, meetings and appearances in a 12-day period. The Telegraph reported this weekend that Harry will make a day-trip to Scotland and do some event associated with Travalyst, his "eco-travel" something or other. The Telegraph also claims that Meghan is "expected to run her own series of private engagements" in addition to what has already been announced, like her appearance at the Endeavour Fund Awards on March 5, the Mountbatten Music Festival on March 7, an International Women's Day event on March 8, and the Commonwealth Day service on March 9. The private engagements will probably not be open to the public (or media) and there will probably be Instagram posts about the events later.
One of those private/secret visits will probably be to the National Theatre, because Meghan is the "royal patron." There's also a dumb conversation about how Meghan could be "kicked out" as patron because she's no longer going to be living in England.
The Duchess of Sussex should have only until Easter to prove her mettle as Royal Patron of the National Theatre, according to a top West End producer. Meghan Markle, 38, was gifted the honour last January by the Queen, who had been the National's patron for 45 years. But in the light of 'Megxit', which has seen Meghan and her husband Prince Harry step away from royal duties and relocate to Canada, questions remain over her suitability for the job.

Now impresario Nica Burns, who co-owns The Nimax Group, which comprises six London West End theatres including The Palace, the Apollo and the Vaudeville, has said that the Duchess should not hold the position indefinitely.

'I think we should give Meghan until Easter to say what she thinks is possible with her patronage,' Ms Burns told me at a fundraising gala for the King's Head's 50th anniversary. 'We have to give her a chance, forget who she is and give her some space. If she is not going to be doing any work with the National, then she should step down. But as she is a role model, we would rather she didn't.'
I don't blame a theatre-owner for being concerned about the National Theatre's royal patron barely doing anything for her patronage for the foreseeable future. I get that. But the tone of the coverage of this one thing is kind of ridiculous, like How Dare Meghan Not Stay In England So She Can Work With This One Patronage. Enough. It reminds me of Princess Diana's last year, after the divorce was finalized and the palace took away her patronages too. Meghan would have loved to do more work with the National Theatre and all her patronages, but she was bullied and smeared out of the country.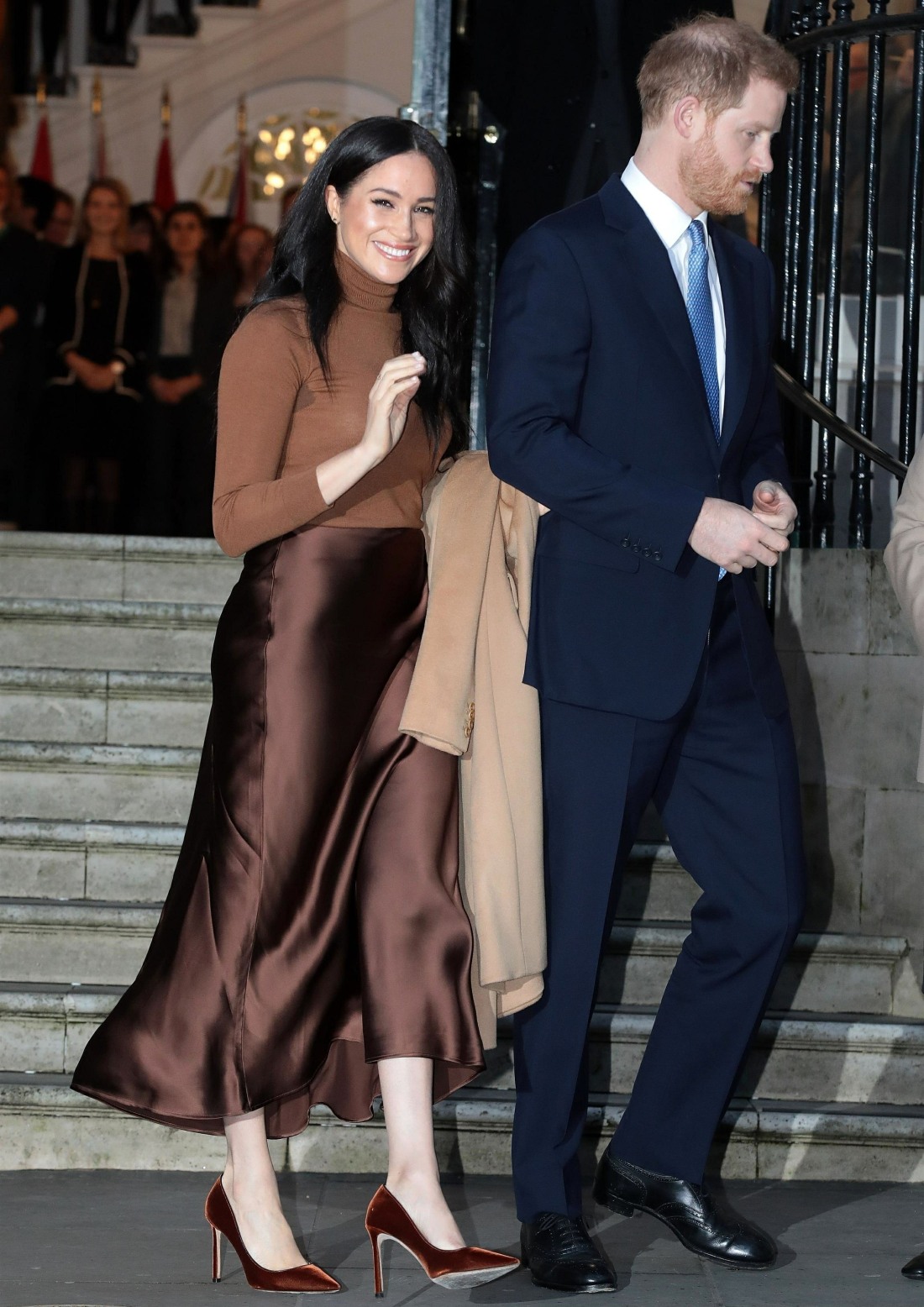 Photos courtesy of WENN, Backgrid.