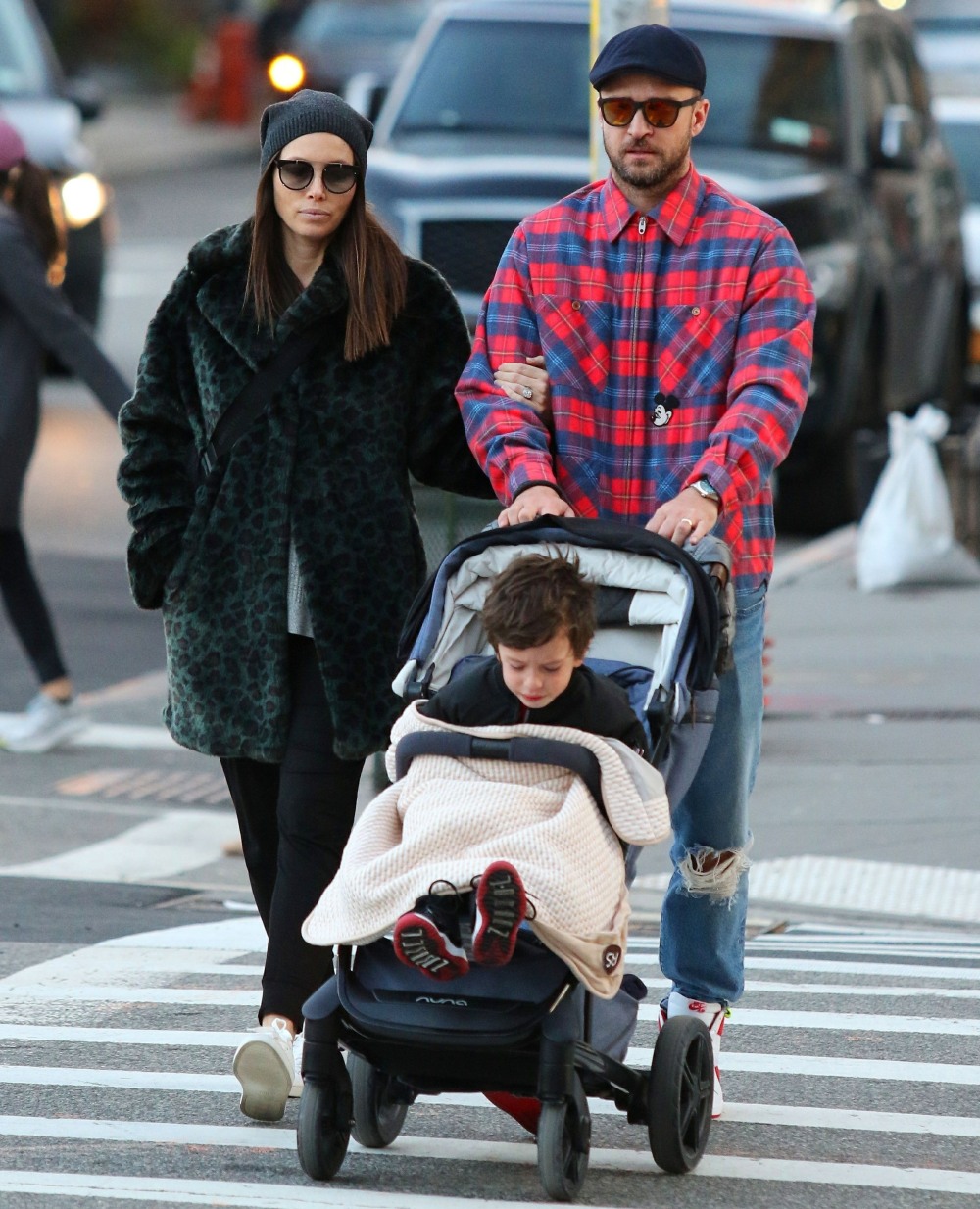 It's been a wild three months for Justin Timberlake and Jessica Biel. So it's interesting that they were photographed by a paparazzo in New York this weekend, out and about with their son Silas. It's almost as if… someone wants to ensure that he still has that family-friendly image on lockdown, especially as he begins to promote the second Trolls movie. Hm. So weird, huh?
To recap, around Thanksgiving last year, Justin Timberlake sort of cheated with his costar Alisha Wainwright. All we had evidence of was hand-holding and thigh-rubbing, and Justin looking completely wasted as he and Alisha were out drinking at a bar in New Orleans. After denying that anything happened, Justin then reversed course and publicly apologized to Jessica Biel. In the past few months, they keep reminding of us of the incident too, like… we already forgot about it, why do THEY keep mentioning it? I actually bought the story that Jessica was quite pissed at Justin, but of course she's sticking with him. Oh, and there was also a story about how Justin was absolutely not a douche, despite all evidence to the contrary.
So here she is, sticking with him. What is this pap stroll supposed to prove again? That they're just fine? Because Jessica looks like she's still kind of mad at him, or maybe she's just mad at the paparazzo? These photos have such a vintage-PR feel to them too – it's been a while since anyone other than Ben Affleck and Jennifer Garner did such an old-school stroll to promote a movie or something.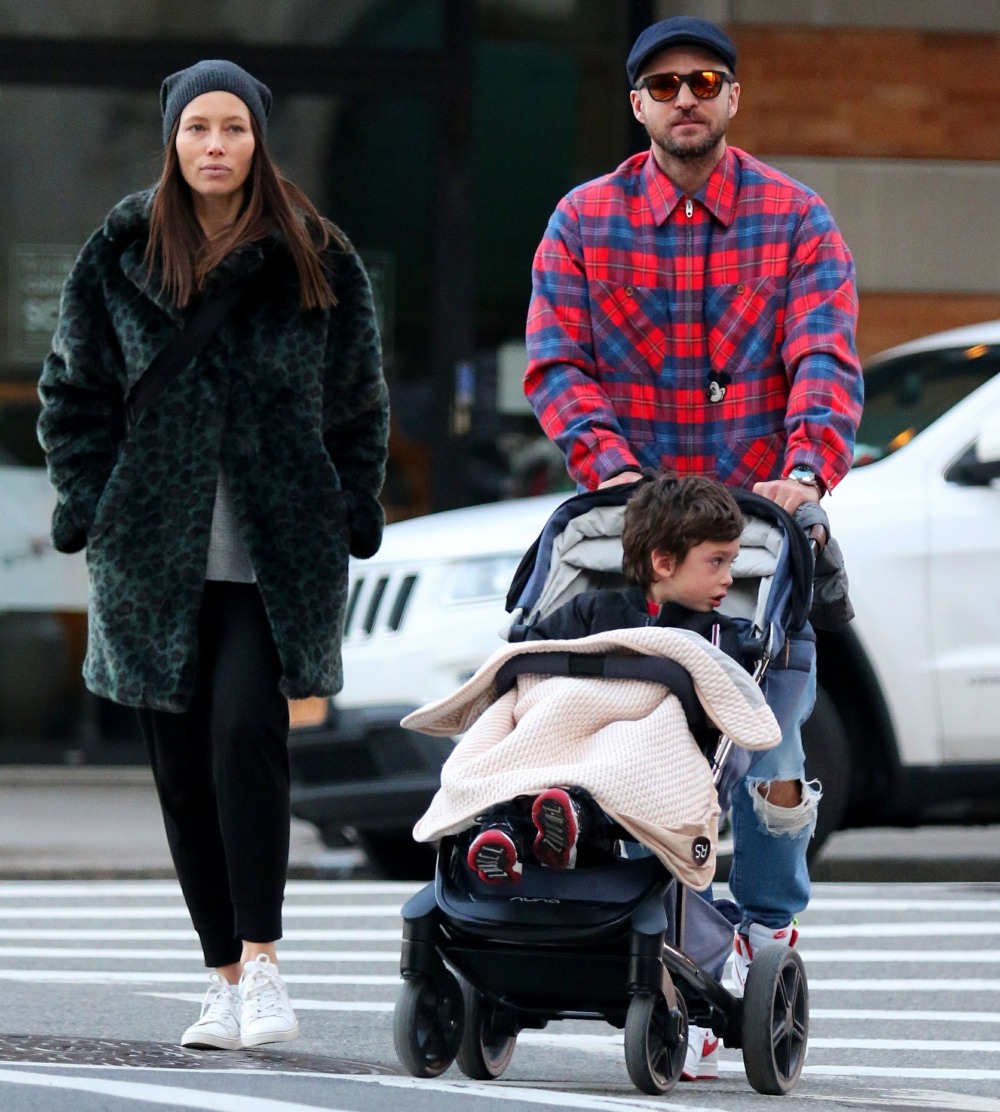 Photos courtesy of Backgrid.