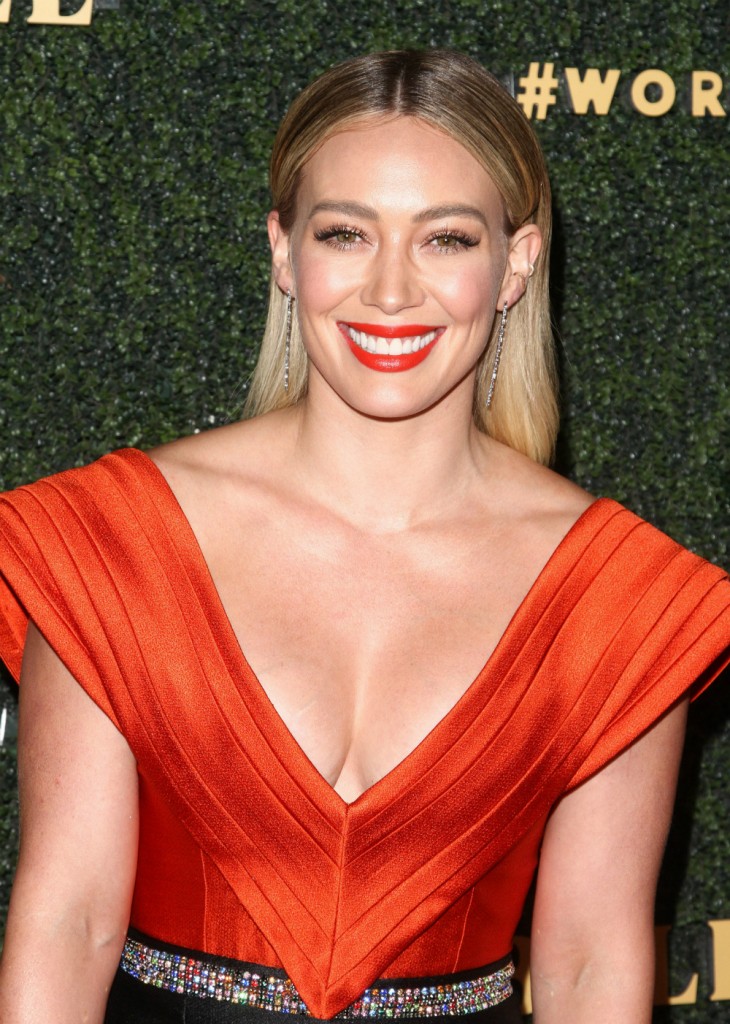 In September 2018, Hilary Duff posted a video of a paparazzo who'd been following her all day. Hilary was nine months pregnant at the time and scared for her safety since the man's actions verged on stalking. Over the weekend, Hilary caught another paparazzo acting shady, this time at her kid's soccer game. Hilary filmed herself confronting a man with a long lens camera, who was taking photos of the children's practice. Hilary asked if he had any association with any of the families on the team and he just kept telling her that it was legal for him to be there, taking the photos. He did offer ID, but no justification for why he needed shots of seven-year-olds playing soccer. When he refused to stop taking his 'legal' photos, Hilary told him she would post her video of his face to her 15M followers, and then she did.
Hilary Duff has made it clear she is not OK with paparazzi invading her personal space — and that goes double when her kids are involved.

On Saturday, February 22, the Lizzie McGuire star posted a video of herself confronting a paparazzo who was seemingly photographing children on a football field. "Do you know any people on the team? Can you stop taking pictures of the kids please?" Hilary can be heard asking in the clip. In turn, the photographer pushes back by saying what he was doing was "legal." When Hilary offers that she is uncomfortable by him photographing children, the paparazzo asks if she wants to see his ID.

"I'm not asking for your ID," Hilary says in response. "I'm asking you to stop taking pictures of our 7-year-old children if you don't know anyone that's here. I'm asking you human-to-human — as a mother — if you don't know anyone here, can you please stop taking pictures of our children playing football this morning?" The photographer can be seen responding: "I'm taking pictures, I'm practicing photography," adding: "Your paranoia is unwarranted."
I'm in kind of a crap, dark mood so my first reaction when I heard this guy's response was "custody battle." Not Hilary's, but that someone's lawyer hired a private eye to get evidence of an affair or agreement breach, especially when the guy offered to show ID. That would explain why he was so evasive in his responses, but his standing in the open, obviously photographing the field kind of debunks that. I agree that if some guy is taking pictures of a group of kids and wants to be left alone, he'd better come up with a valid reason. And "practicing photography" isn't it. If he was there to get shots of Hilary (I don't know if any other famous parents have kids on the team), then I especially see her motivation, because she's the reason all those kids are being exposed. Teen Vogue said the photographer had made no comment by the time they'd published their story.
Most of Hilary's fellow celeb moms defended her in the comments and applauded her calling this guy out. Many of the non-celebs felt differently, though, claiming her actions were racist (for what it's worth last photog she called out was white). Some questioned the way she went about this by not enlisting the coach to act on the team's behalf or at least some of the other parents. A few pointed out that Hilary had done the same thing she's accusing this guy of by filming the children and parents when she turned the camera on them and then made that video public.
Ooooh, paparazzipodcast responded to Hilary's post saying, "In addition we have worked LA and the Valley for over 12 years and have never seen this guy. He is not a pap. #falseaccusations" Okay, I'm going back to my custody battle theory *places tinfoil fedora back on*
Here is the video Hilary posted: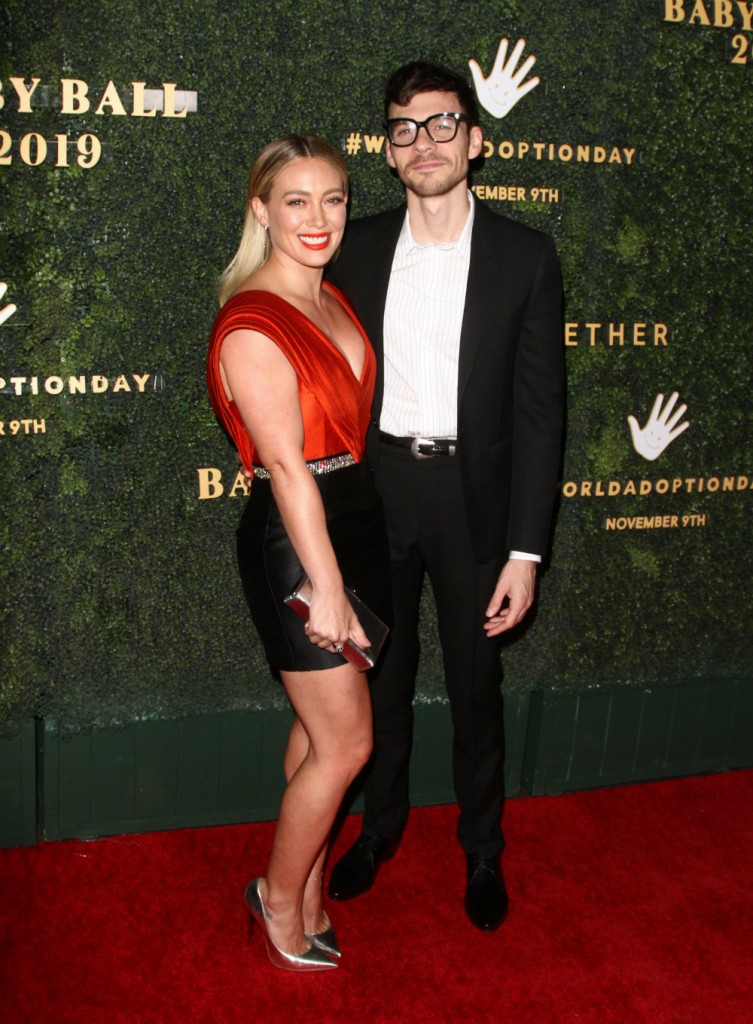 Photo credit: WENN/Avalon and Instagram