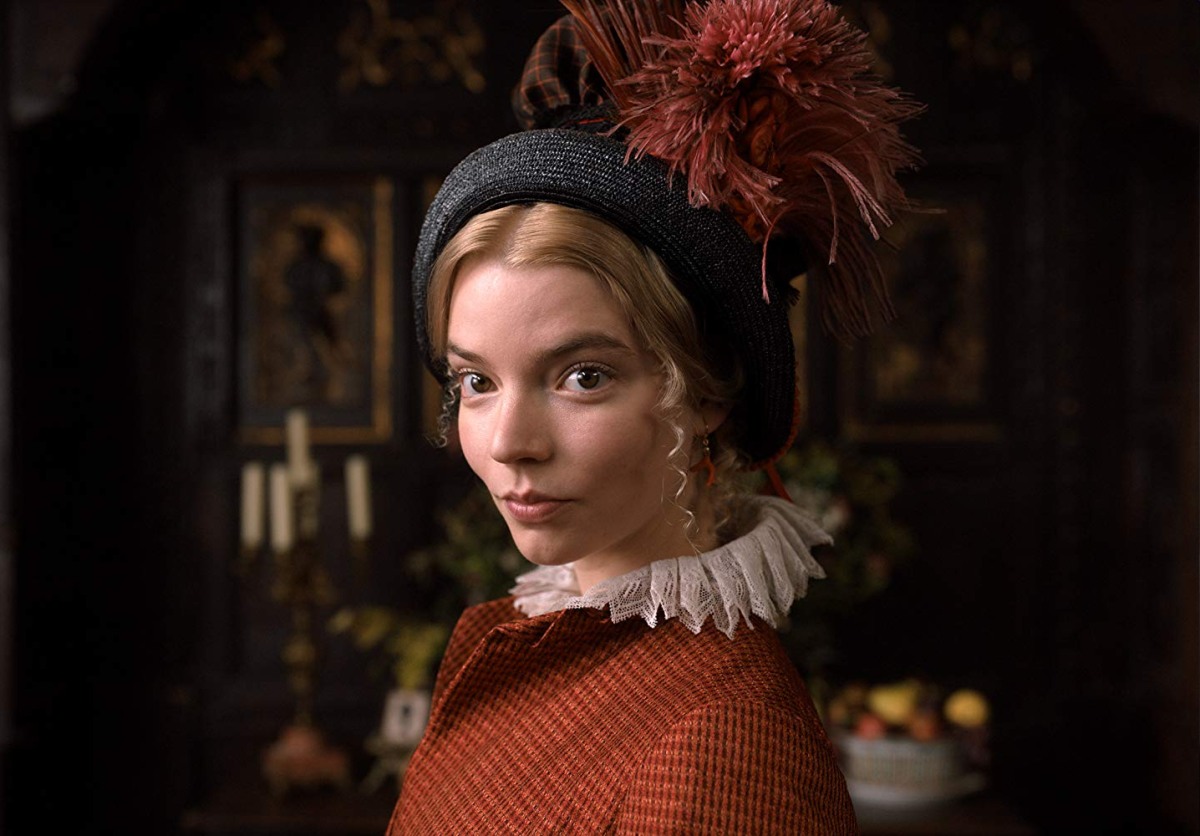 I wouldn't dare to call myself an expert on Jane Austen adaptations, although I have seen so many of them. As I get older, I appreciate the story of Persuasion more and more, and one of the best adaptations of that is the 2007 version starring Sally Hawkins as Anne Elliot. You might also remember that I'm a fan of both the OG Pride and Prejudice BBC miniseries starring Colin Firth AND the 2005 movie starring Keira Knightley. They're both good in different ways, and I enjoy both readings of Mr. Darcy (conceited/pompous versus emo).
Did you also know that I love a good Emma adaptation? Emma is, in my opinion, the best Austen book for adaptations, and truly, I've never seen a bad adaptation. The Gwyneth Paltrow version is great (and one of Goop's best roles). I love the 2009 miniseries starring Jonny Lee Miller and Romola Garai too, and I find that version so faithful to the book, and the casting is SO on-point with every character. So… I haven't paid much attention to this latest adaptation, starring Anya Taylor-Joy, but let's have a look at the trailer together.
Doesn't this feel like a very "CW" read on Emma? Which is sort of fair – Emma, as a character, is very much in the same vein as Pretty Little Liars/Gossip Girl. But the snootiness and aggressive Mean Girl vibe… I'm not quite sure I'm here for it? The director apparently thinks that Emma is a completely obnoxious character too:
Whenever Emma Woodhouse, the beautiful and bratty amateur matchmaker at the center of Jane Austen's novel Emma, is translated to the screen, something tends to be lost. Previous big- and small-screen adaptations have often softened the personality Austen famously imagined that "no one but myself will much like." Emma is an anti-heroine, after all. Her meddlesome arrogance should often repel us. Yet onscreen, filmmakers and actors frequently lose their nerve, creating instead a romantic heroine who is charmingly stuck-up. Adorably arrogant. Spoiled and selfish, but sweetly so.

What a live-action Emma rarely is? Human. Horny. And sometimes blithely, viciously cruel. Autumn de Wilde, the director of a vibrant new Emma adaptation in theaters this week, underscores the latter point matter-of-factly. "Yeah," she says, "Emma's a dick."

A laugh erupts shortly after she says it; she then proceeds with the put-upon air of a parent as she discusses her movie's Miss Woodhouse, brought to life by Anya Taylor-Joy (The Witch, Split) and scripted by Booker Prize-winning author Eleanor Catton. Much of de Wilde's Emma. (stylized with a period in the title, connoting the exasperation and awe the character inspires) adapts Austen's story faithfully, preserving its satirical take on the absurdities of high society and the fussy boredom of small-town life.
IS Emma a total d-ck? I don't think she is. I think the book is about how – much like Mr. Darcy in P&P – she was raised in wealth and privilege and she doesn't know how to act in the real world, and she makes a series of terrible mistakes and she learns from them. Yes, she's a queen bee, but she gets very little of what she thought she wanted. I don't know. I might have to pass on this version? Plus, the casting doesn't look great for the other characters.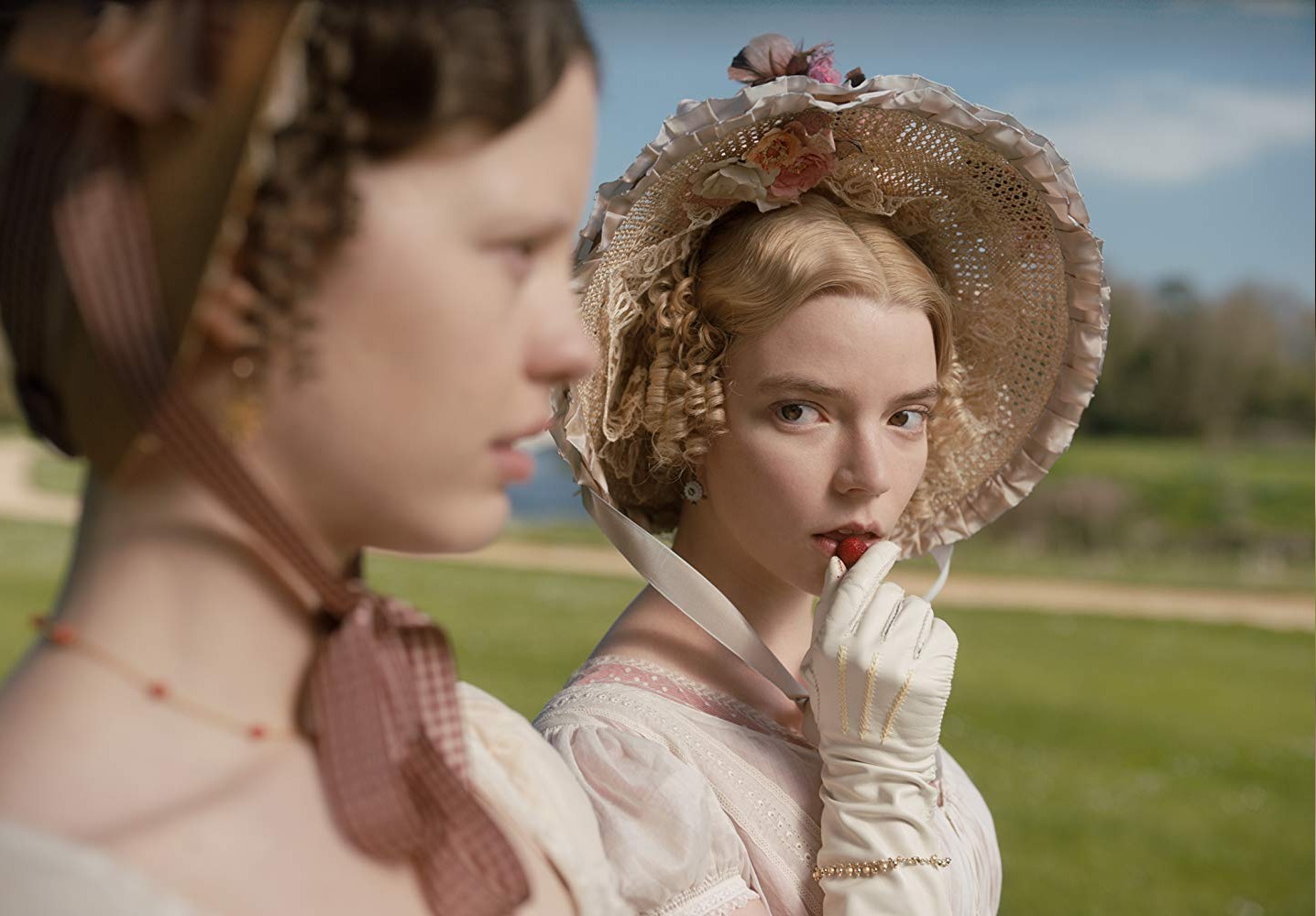 Promotional images courtesy of 'Emma.'