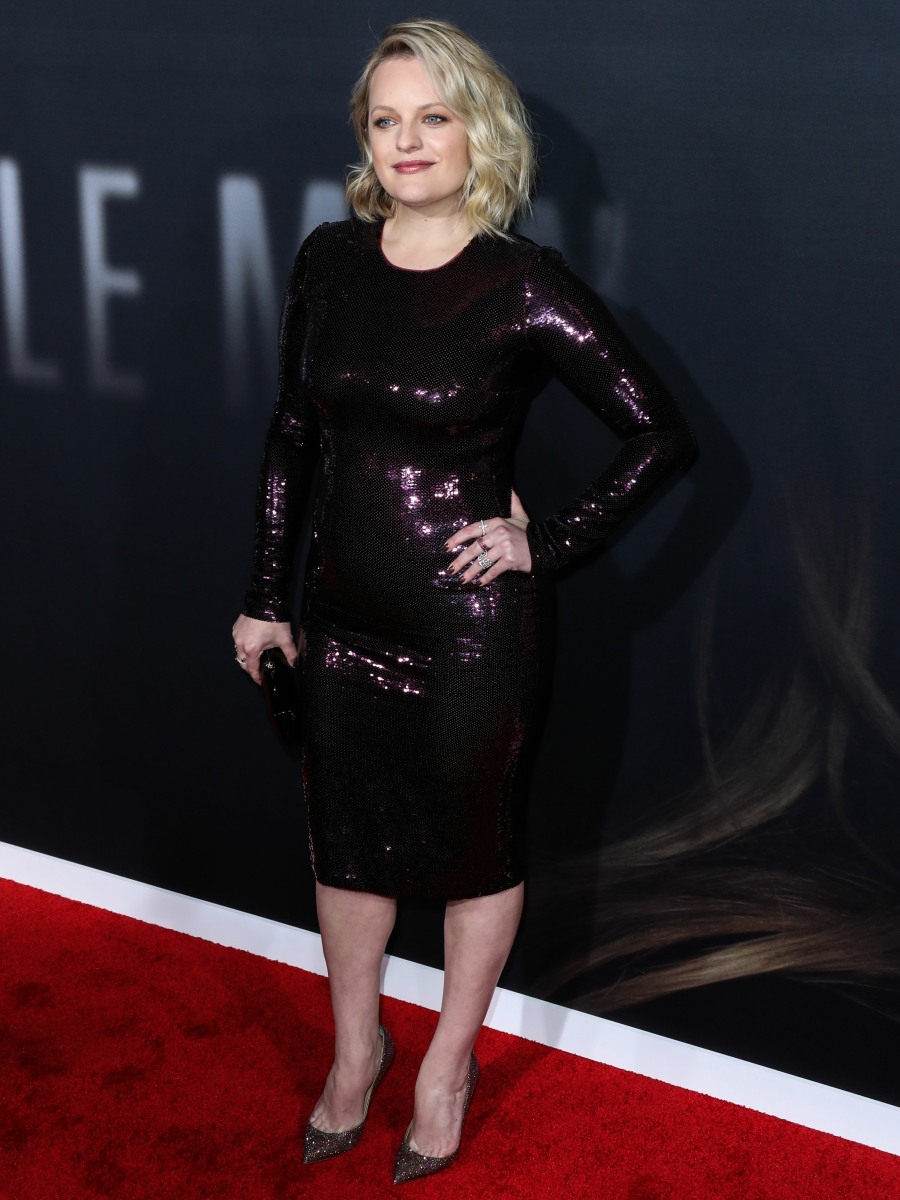 Elisabeth Moss mostly works in television. Her biggest and most important roles were always TV roles (The West Wing, Mad Men, The Handmaid's Tale), but she's gotten some film work here and there too. Last year, she had a supporting role in Us (she was good in it) and this year, she has the lead role in an adaptation of Invisible Man. This version is supposed to be more about the Invisible Man's victim, because Moss plays a woman who is being stalked and almost murdered by the invisible dude. It's being called a surprisingly good take on the material and the reviews are good-to-okay-ish.
Moss turned out to the premiere wearing this really good Tom Ford dress. I don't know if this was off-the-rack or made for her, but I appreciate that Moss did a sleek body-con dress here, because she usually avoids that look. Moss's appeal, to me, is that she's able to play that "everywoman" character, and she looks that way too – she's pretty but a girl next door, accessible. She made a choice to go really glam at the premiere and it really worked.
Here's the trailer: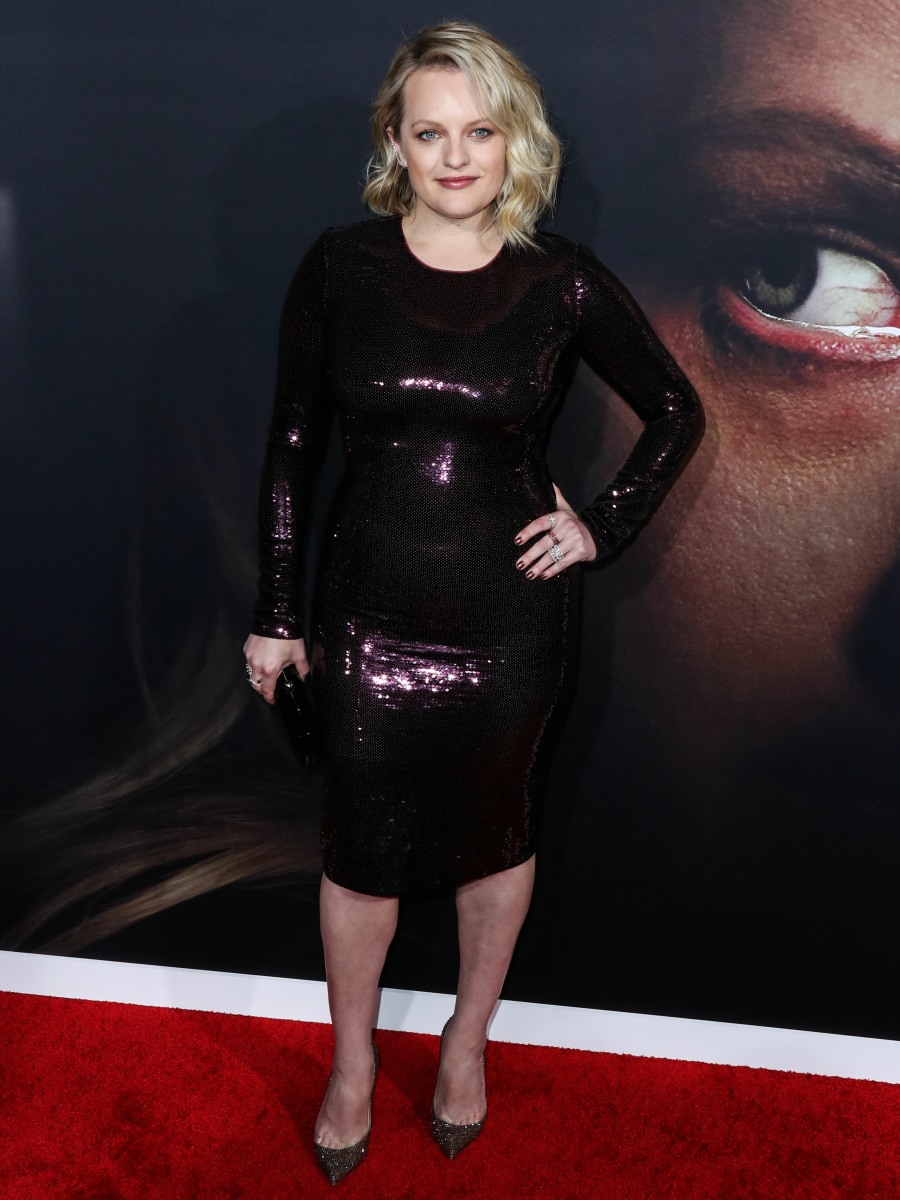 Photos courtesy of WENN.