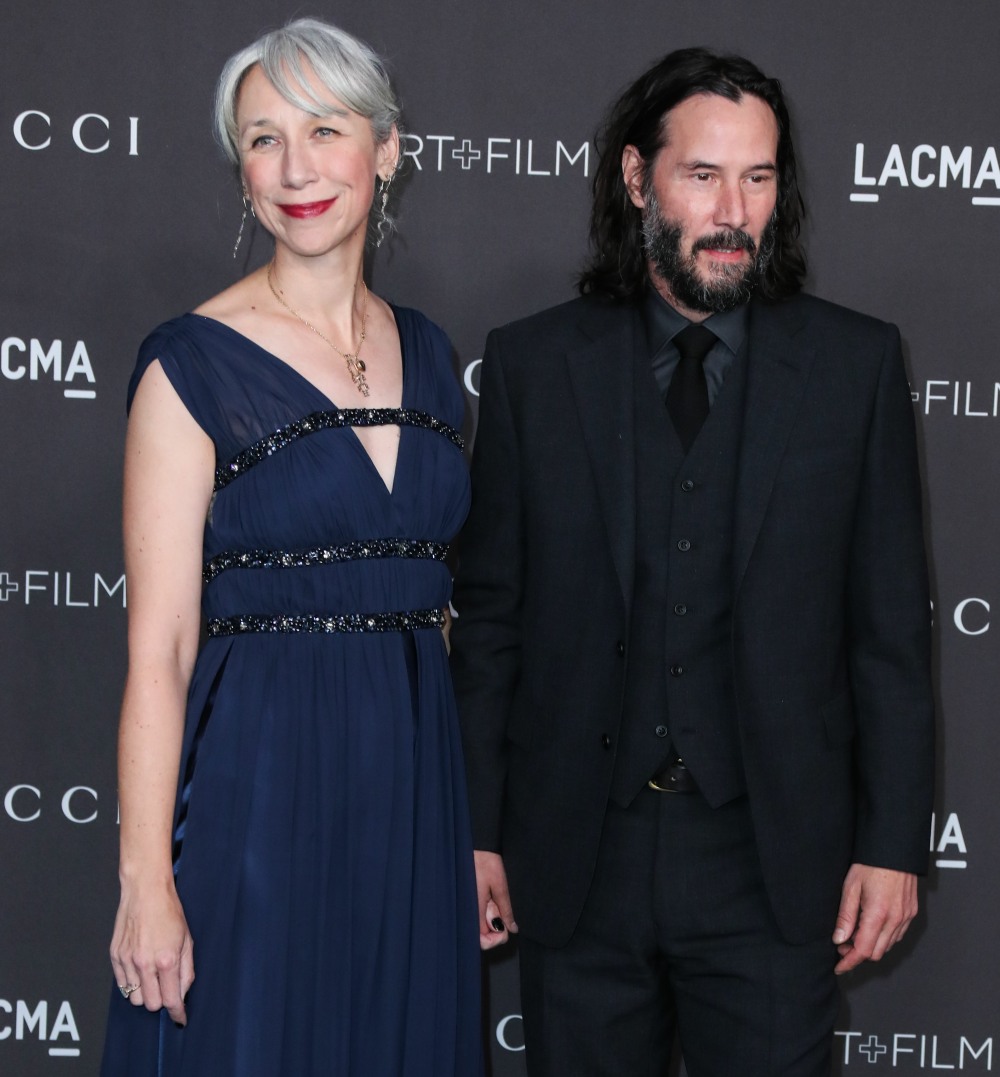 When a non-celebrity woman starts dating a major celebrity, the celebrity usually gets his publicist to do a very specific girlfriend rollout, where she'll be profiled by an assortment of magazines, in conjunction with some cutesy little gossip items dropped into People Magazine and Page Six. Think about George Clooney's girlfriends pre-Amal, or any of the girls Leonardo DiCaprio has dated. With Keanu Reeves' girlfriend Alexandra Grant, it IS different and yet… maybe not? Alexandra is a well-connected artist in her own right, but we don't have to pretend to have known that before she held hands with Keanu at the LACMA Art + Film gala last November. But Alexandra is still getting the Clooney-girlfriend treatment with Vogue Magazine! And honestly, good for her. I love that she's using her "fame" to raise her own profile as an artist. You can read her Vogue profile here. Some highlights:
After she walked the LACMA carpet with Keanu: "I think every single person I knew called me in the first week of November, and that's fascinating. But the question I've been asking in all of this is: 'What is the opportunity for good?'"

She's not going to be the Hollywood girlfriend of the moment: "I'm a 6ft 1in woman with white hair. You know, the idea of fitting in… If I wanted to look like Kim Kardashian, I would have to have surgery removing about a foot off my legs."

Whether she considers herself an "artist": "I think 'artist' best describes what I do, but really it's a name for a kind of curiosity."

Her latest art pieces are inspired by the myth of Antigone. She's particularly drawn to the Greek heroine's famous sentiment: "I was born to love, not hate." Grant first conceived the pictures in 2014, but admits they've gained extra weight as the world has got weirder. Greta Thunberg could be a modern-day Antigone, she suggests. "It's been an absolute trip for me, seeing the paintings take on a new life as the political climate changes."

Her first collaboration with Keanu was the 2011 book, Ode to Happiness: It's a playful guide to climbing out of depression that juxtaposes his poetic text with her drawings. It was an indication that, even then, the two shared a bond. "The book was made as a surprise, by me, for Keanu, as a private gift. All our friends sitting in the room got the giggles when I gave it to him – they said, 'Please publish it!' So that's how we got into publishing."

Always a bridesmaid? Grant has a tight social circle in LA – she's been a bridesmaid seven times and even officiated at one friend's wedding. Does marriage interest her? "Over a glass of wine… I would love to tell you. Love at every level is deeply important to my identity. How's that for dodging the question? I do not believe that isolation is the way. There is a period of isolation that I do as a painter, but I deeply value the experience of being in relationships."

It's her choice to keep her hair grey: "I am a huge believer in choice – whatever anyone wants to do to feel confident. We should all have more options as to what beauty is. There are billions of us."

Give yourself permission: "If there's one thing I would hope, for anybody who comes into contact with me, it's that I have agency. I can only say: 'I've given myself permission – have you thought about giving yourself permission?'"
"I think 'artist' best describes what I do, but really it's a name for a kind of curiosity." What in the Neri Oxman…? No, I won't go there. Alexandra is different! She is Keanu's chosen one! I bet he loves that she does her own thing and she's not conforming to Kardashian-like beauty standards or considering naming her new special-breed puppy "Antigone." Keanu is a man of substance, and he's with a woman of substance. Bless this union. Also: she totally wants to marry him right?? She might be a fancy, intellectual artist, but she did the same thing all of the Clooney girlfriends used to do: play coy about marriage.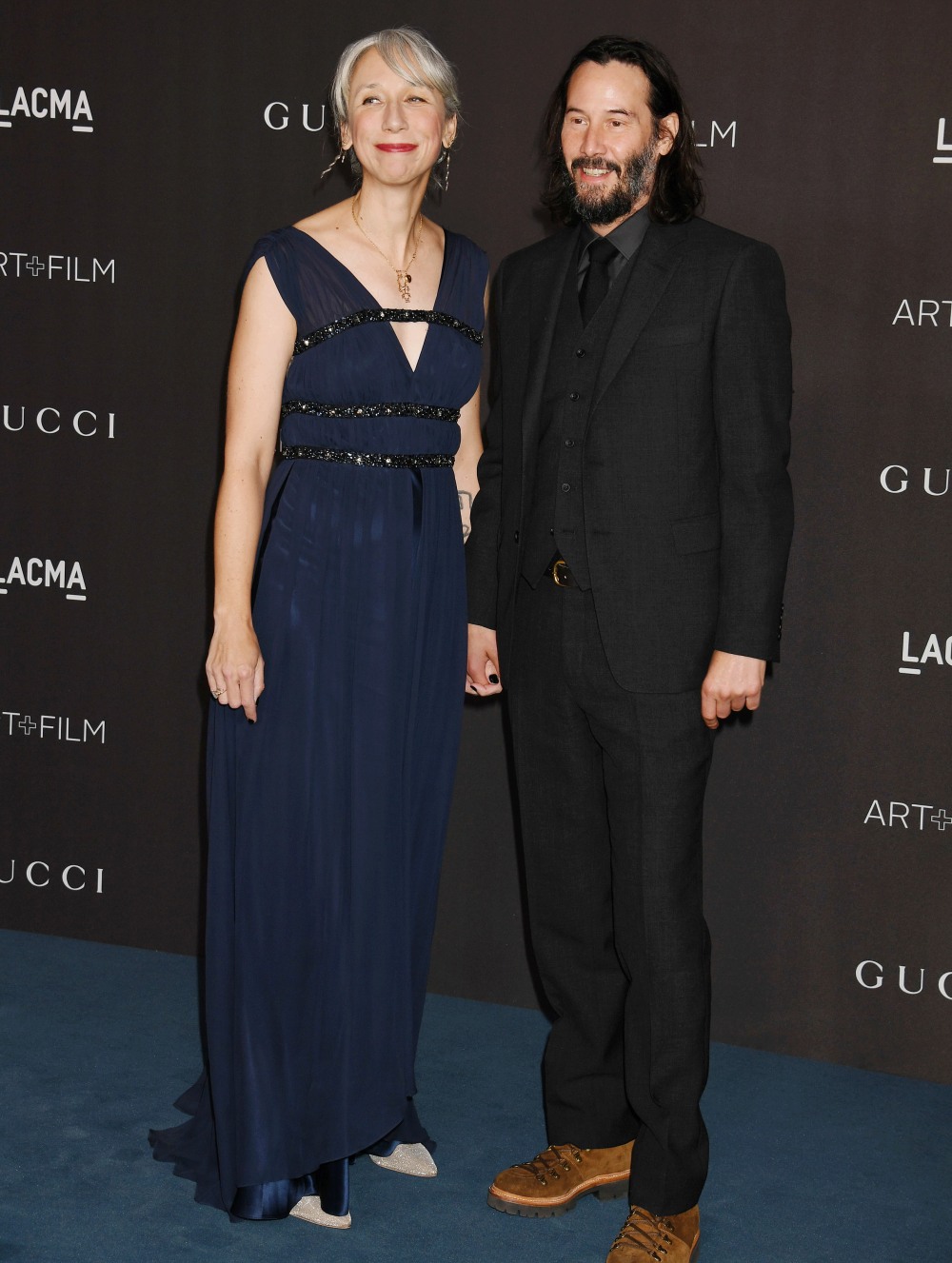 Photos courtesy of WENN.