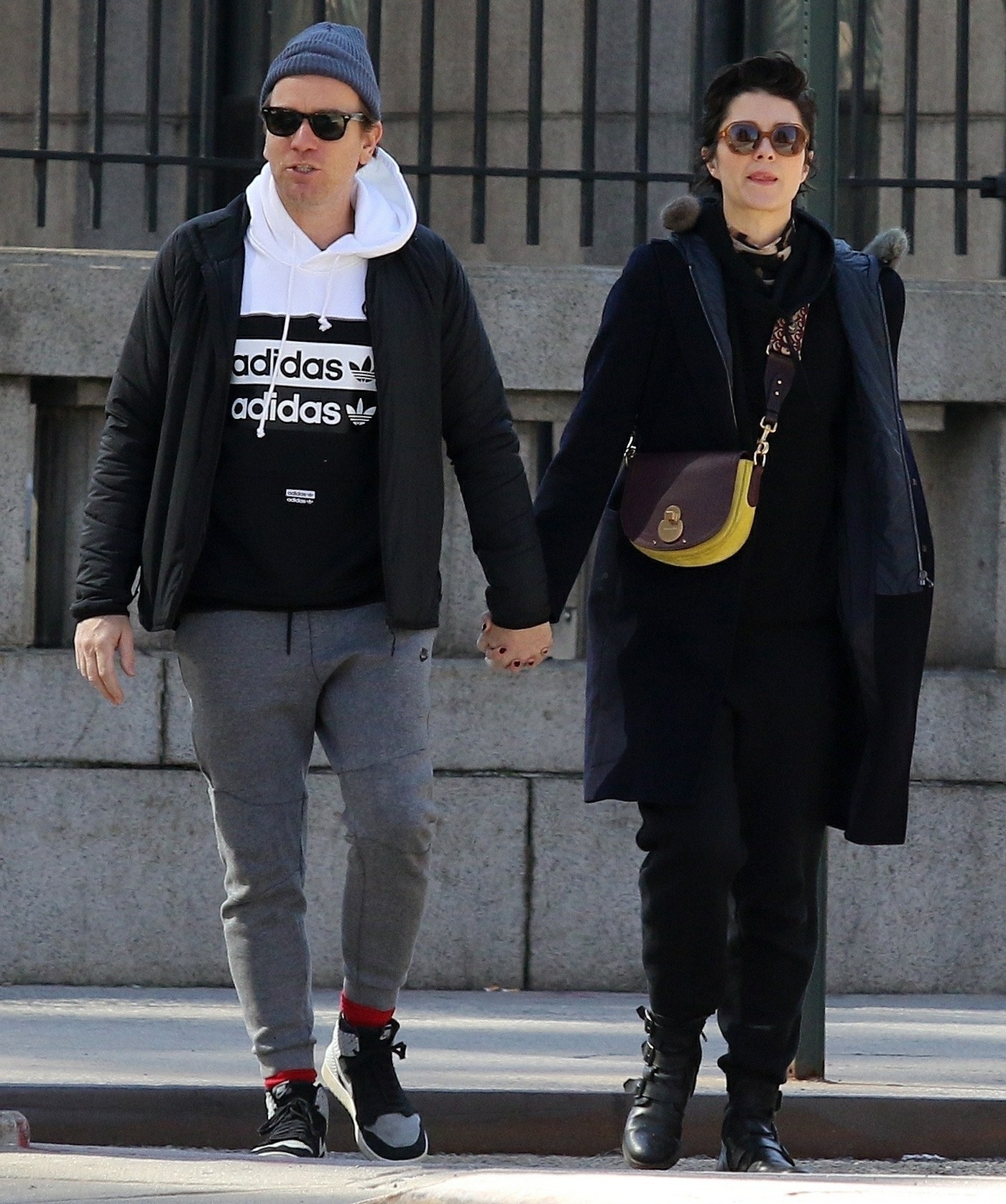 The photo agencies that we work with are full of coronavirus-related images. I get it. Premieres have been cancelled, events have been postponed and I doubt we'll see celebrities on a red carpet for months. So… beggars can't be choosers, and I wanted to talk about these photos of Ewan McGregor out in New York with his girlfriend/jumpoff Mary Elizabeth Winstead. They've basically been happening since early or mid-2017. They met when they worked on Fargo together, and he left his wife Eve for Mary Elizabeth. It was a big deal, and Ewan's daughter Claire was very, very upset with her father. Eve seemed devastated too, possibly because they had some kind of open-marriage agreement and then Ewan went and fell in love with someone else.
Anyway, as you can see, they're still together. They worked together on Birds of Prey recently, although they did not promote it together. That lack of togetherness on the promotion was why I wondered if they were on the rocks, but then the pap strolls started happening again, so here we are. They were seen this weekend with two of Ewan's kids, and they apparently picked up some cupcakes. Mary Elizabeth was eating something from a paper bag and Ewan carried a small bakery box, maybe for four cupcakes? That… is not enough cupcakes for a quarantine. Damn it, now I want quarantine cupcakes. Seriously, the coronavirus isolation is already driving me batty! I have all of these weird cravings and I keep wanting to hoard stuff. I need to stop. And I hope Ewan and Mary Elizabeth have enough supplies beyond cupcakes.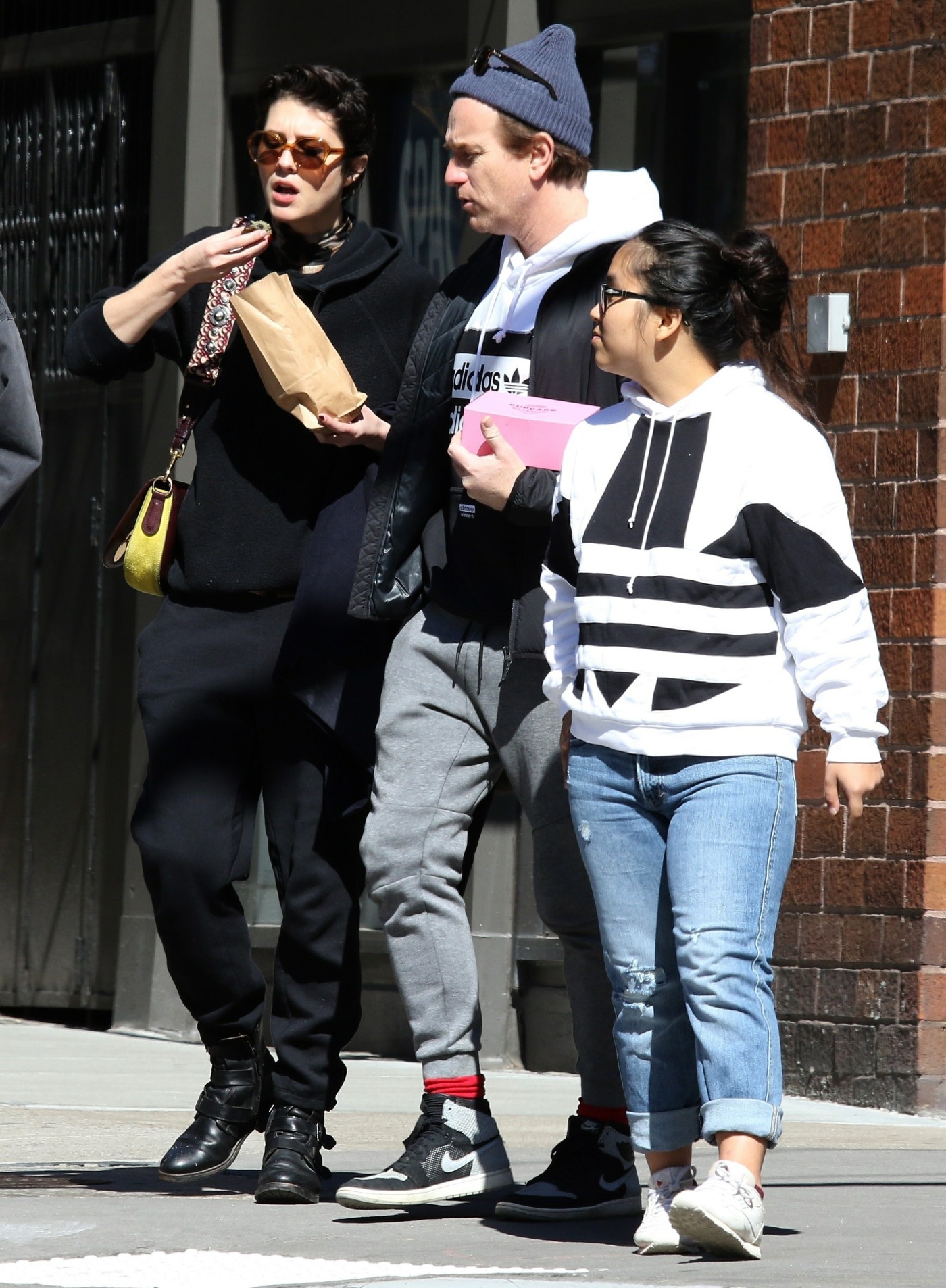 Photos courtesy of Backgrid.