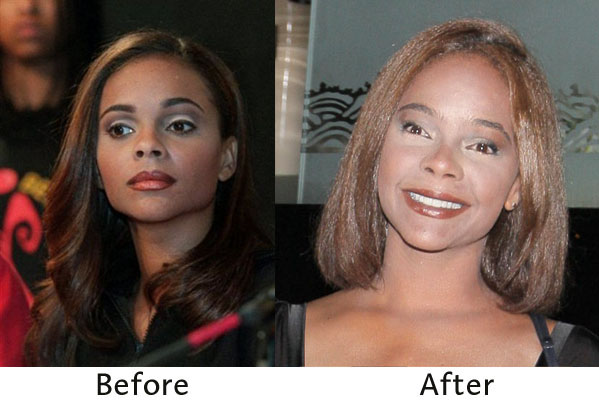 The "Saved by the Bell" reunion is a go, thanks to Jimmy Fallon's obsessive promotion of the idea. I mean it was a direct rip off of Conan O'Brien's "Dirty Dancing" obsession (which got the film re-released in theaters ten years after its original run) but good things came from it. Like the revelation that Mark-Paul Gosselaar has actually been living his life as Zack Morris for the last fifteen years.
There was a lot of drama related to the whole thing – and not all of it cute. Like Screech (Dustin Diamond – not like anyone knows him as anyone other than Screech) releasing a tell-all that he's saying is all salacious, which everyone is calling B.S. on. From his bit-parts in reality shows, it's clear he's matured into a total asshole douche bag of nearly unrivaled proportions. Anyway, he's not being included in the reunion, and was even airbrushed out of People's cover photo which featured a little inset shot of the cast 20 years ago. It's like his geekiness never even existed.
It seems like the pressure and possibility of a brief return to fame have gotten to Lark Voorhies though. She looked fine on the People cover, but recent photos show she's had way way way too much plastic surgery. Not to be a jerk, but she looks really bad. Either People retouched her to look mostly normal or she went under the knife very recently.
She's only 35, but former "Saved by the Bell" star Lark Voorhies has already gone under the knife! "it looks like she had an eye-lift," Dr. Michael Salzhauer, a Bal Harbour, Fla.-based plastic surgeon and author of the book "My Beautiful Mommy," tells Star.

"She also appears to have had a lot of Botox," adds Dr. Salzhauer, who has not treated the actress. "This is not a good look for her at all – and, if anything, it makes her look strange. Lark looks like a completely different person."
[From Star, Aug. 24th, 2009, print ed.]
Yeah, if that person is Jocelyn Wildenstein. Who was definitely Lark's inspiration, judging by her eyes. She looks ridiculous! X17 has a photo of her looking about as tightly pulled as you can get before the skin splits open. Her eyes are even worse than in the photo above, and she's got the chiclet teeth. It's really sad because she was so freaking beautiful. Maybe she felt like she didn't stand out enough or something. But no matter how she was aging, it could not possibly have looked worse than this.
Sometimes I feel badly for celebs who end up looking all wonky and Picasso-upside-down-like, and other times I feel annoyed or almost angry. With Lark, I tend to feel badly for her. Probably because I'm guessing this all happened in a relatively short period of time and she didn't realize how bad it would look. I get angry when people start messing with their appearance, look all tight and unnatural, and then just keep going. Lark could probably get this business fixed if she attends to it promptly – and then leaves that face alone. No one looks how they did 20 years ago. Look good for you now.
Damn.
Lark Voorhies is shown outside Mr. Chow on 8/3/09. Credit: WENN.com and Fame Pictures