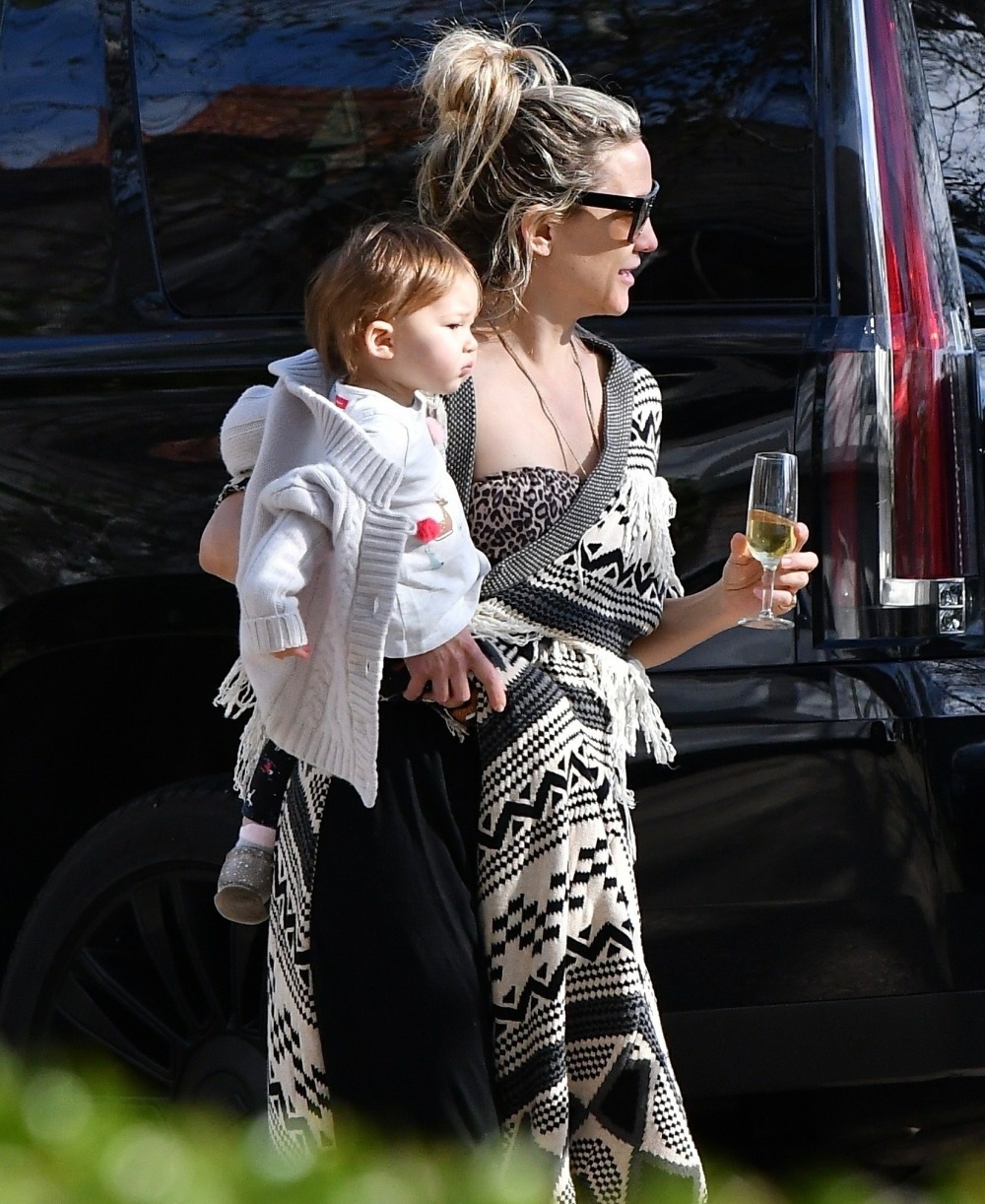 I'm sure someone is compiling a list of Things Which Can Stay when we're done with this quarantine lockdown. I've seen people say that to-go cocktails can stay. "Not shaking hands" can stay too. But surely we can also keep "drive-through birthdays" as well, right? The drive-by birthday celebrations have been all over social media – in lieu of hosting a party or going to a bar to celebrate, someone will just stand in their driveway and friends will drive-by, wishing them happy birthday, honking their horns, etc. We can keep that, right? Because that seems kind of stupid-fun?
So it was with Kate Hudson's birthday, which was yesterday, April 19th. She turned 41 years old. She didn't get out of her sweatpants, but she did get a glass of champagne from home, then she stood in her driveway in LA with her baby Rani as friends drove by and wished her happy birthday. Tons of her friends also wished her happy-birthday on social media, and she compiled them on her IG Stories (go here to see).
Anyway, her baby is adorable and happy birthday to Kate. Her Fabletics company sent her a cake too. She seems pretty chilled out with her kids in lockdown – no craziness on social media or anything. She's probably enjoying herself.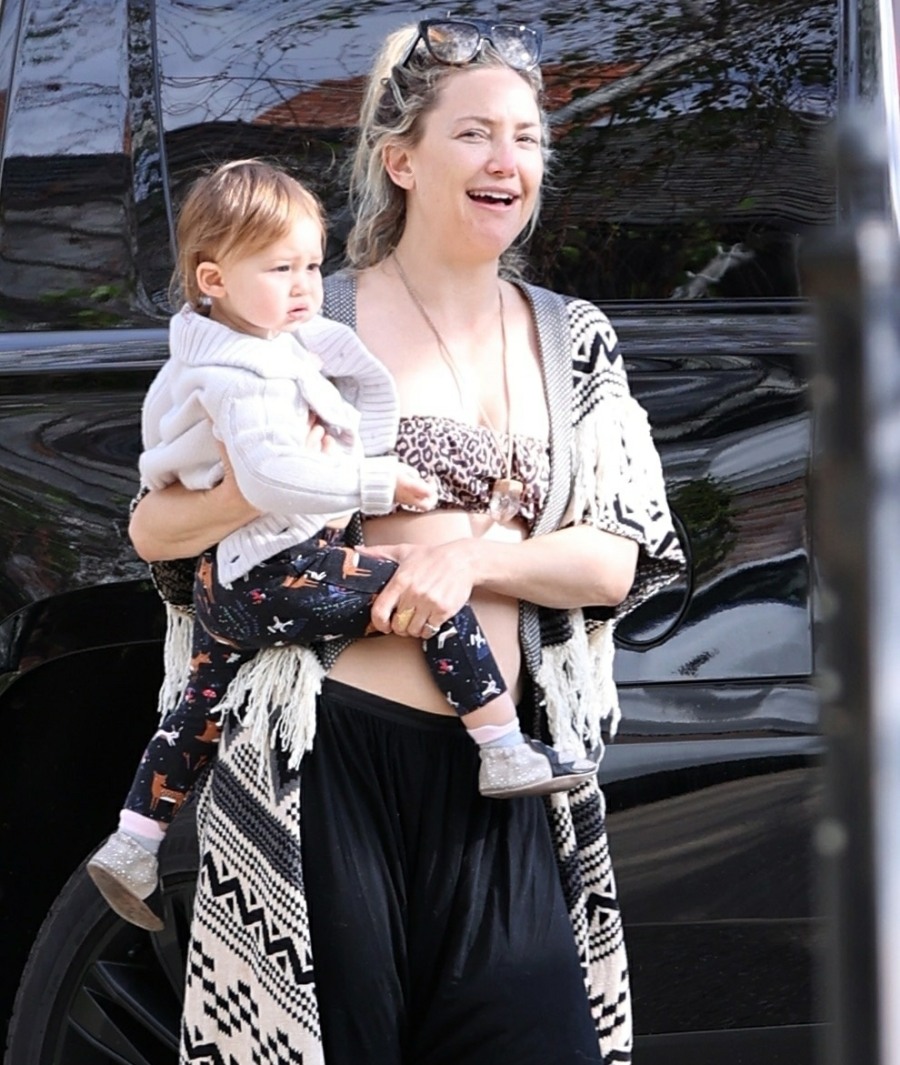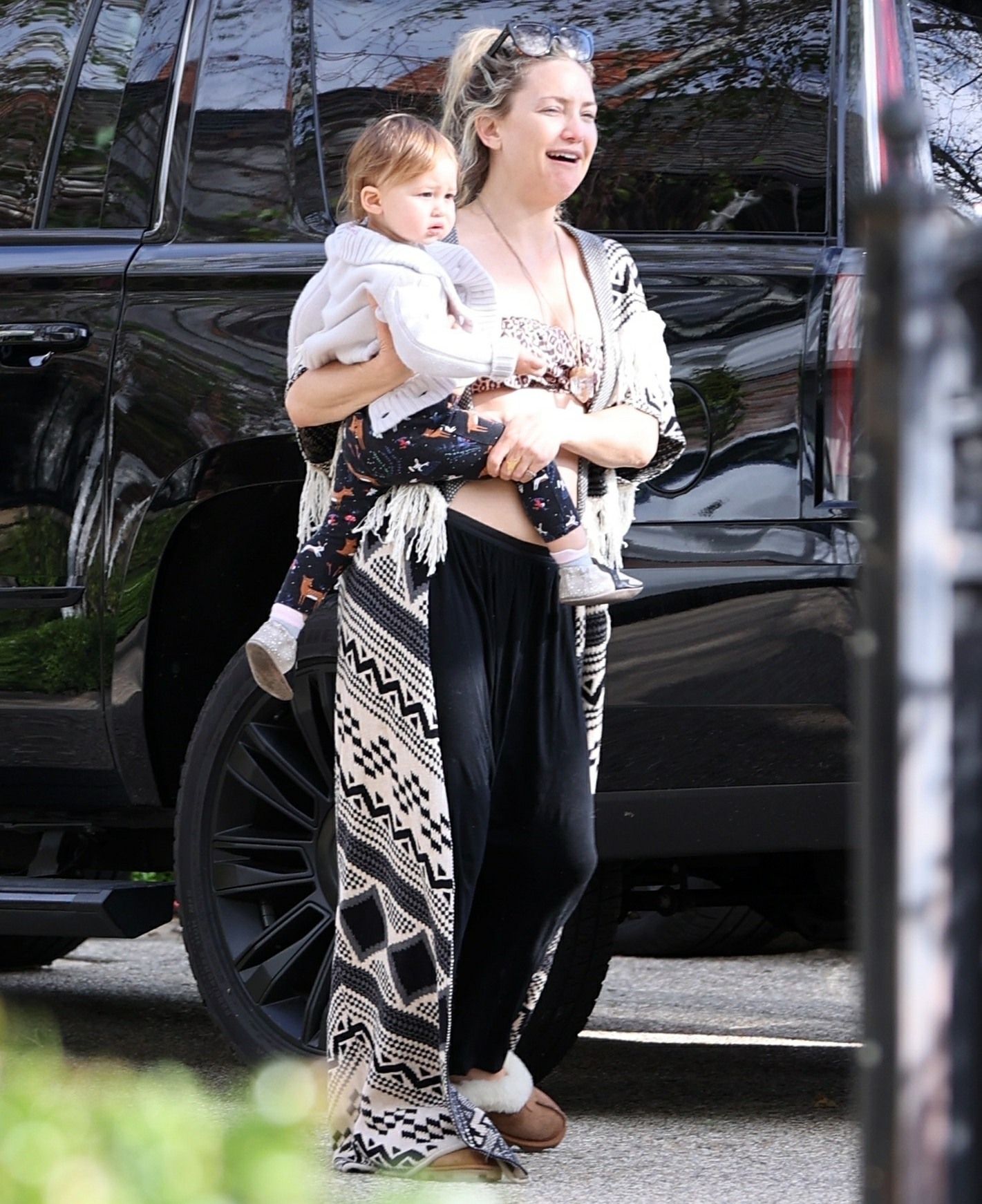 Photos courtesy of Backgrid.