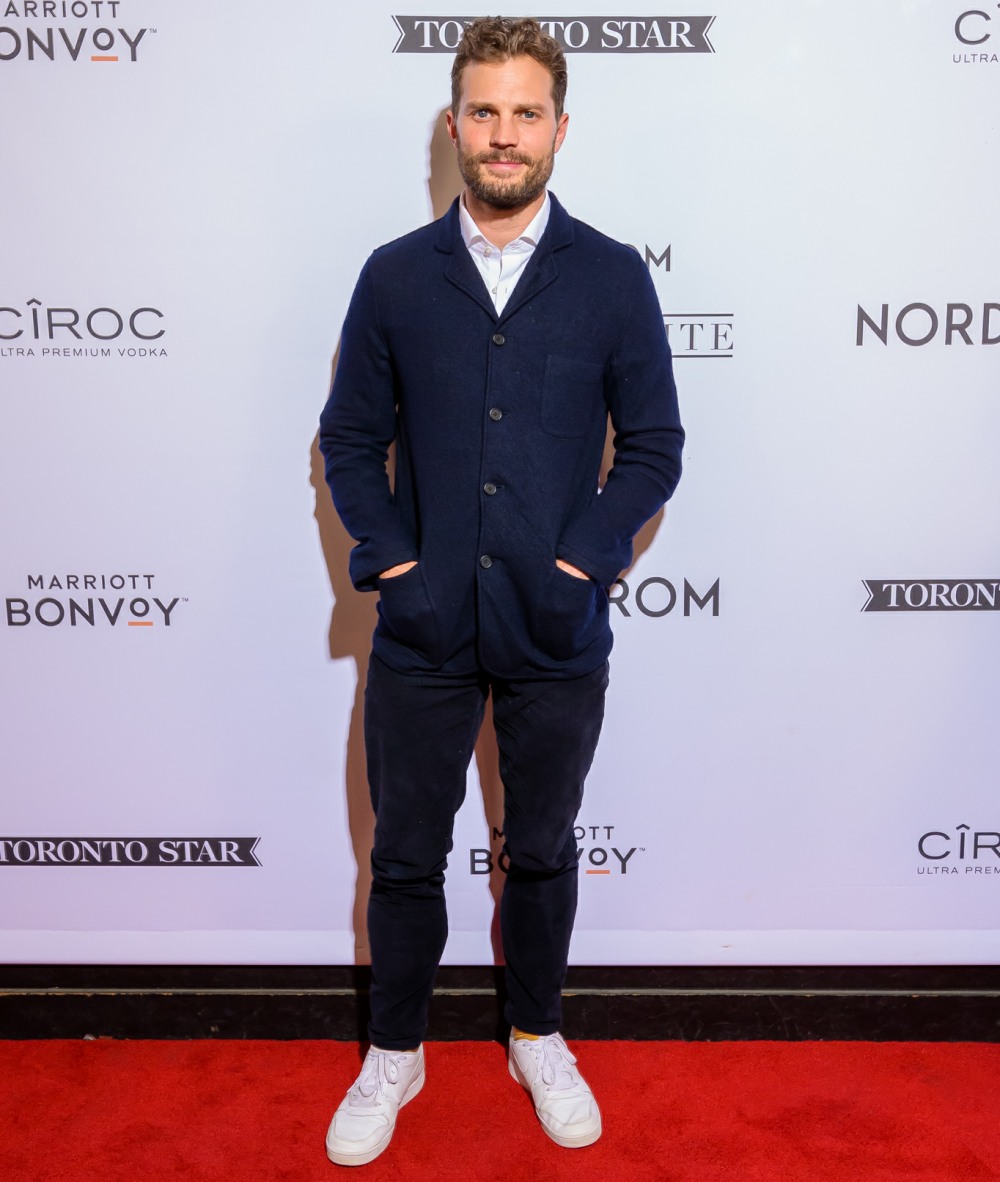 Jamie Dornan has a lengthy piece in the latest issue of Variety to promote his new film (on digital) Endings, Beginnings, which co-stars Shailene Woodley and Sebastian Stan. It's sort of a romantic-drama and it's directed by Drake Doremus, who prefers his actors to do a lot of improv. You can read the Variety piece here – they say that when the lockdown started happening here in America, Jamie was in New York, about to start filming a TV series. He quickly flew to England (where he lives) and he's been in lockdown there ever since. Some highlights:
How Drake Doremus approached him: "I love Drake's work. We were at the same agency so his name popped out a few times. And then we ended up doing an advert together. I did this Hugo Boss campaign, like a perfume campaign, and Drake directed it. We went to Azerbaijan four days before Christmas a few years ago, and we just hit it off. We were very much aligned in our thinking and approach to art, but also to golf. He's a big golf fan. And we were like, "it's great to do this commercial and everyone's getting paid and it's a beautiful piece of work, but it'd be great to do a real movie together." We played golf when I was in L.A. and became friends. He was always saying he had this project that he had in mind for me.

His career post-Fifty Shades: "I feel like you don't have a f—ing clue what's right until you read it and you're like, "Oh, this is it. This is what I want to do next." I think I have a stronger sense of what's not right for me. And one thing with this job is to challenge myself and one thing is to keep a very large element of variety. I just wouldn't — and I'm not trying to discredit anyone who's in this world — but I just couldn't be an actor who does action film after action film or, indeed, who does comedy after comedy. I mean, that might be slightly more bearable, but my whole thing of being an actor is that we get to embody all these different worlds, and that's what excites me. I'm not closed off to being in an action movie. I just don't want to do four a year. If one comes along and speaks to me, then — yes, sure. And I think I've been lucky in everything post-"Fifty Shades." There's a lot in the market of the $5 to $15 million budget movie. And I personally believe that's where the best scripts are.

Whether he worried about being typecast as Christian Grey: "No, because it was so unique. It can't be typecast. There aren't a million scripts lying around about millionaires who are into BDSM. It always felt like it was this sort of one-all situation. I've never done anything close to since and probably never will again, because it's kind of its own thing. It's like we did it; it lived in its own world and it was a very big world and a lot of people cared about it. But it's kind of like, "That was it."

What isolation has been like: "Listen, I think there's nobody in the world who isn't affected, some greater than others. It's a time for hope and there will be an end to this and we all will be able to be together again. I'm a pretty positive person, but I'm acutely aware of the heartbreak, what so many people are going through in losing loved ones and not even being able to say goodbye to them. I think, "Just get through today." You need a schedule. You need a plan. It's harder if you're by yourself, but I've got three young kids and my wife. We've got a proper schedule and we're sticking to that because I think without that, we'd go mad. If you have a schedule, some sort of focus to get through the day, that definitely helps.
I think I knew – but forgot – that he and his wife have three kids now? I remember the first two. Anyway, locked down in England with a wife and three kids and no idea what will happen next? That must be super-hard for an actor. But I'm glad he was like "it's not about me." And he's right about not being typecast too, when I think of it. I don't even think there was any move to create a cottage industry of "millionaire falls for a normal girl, ties her up and marries her" romantic-dramas.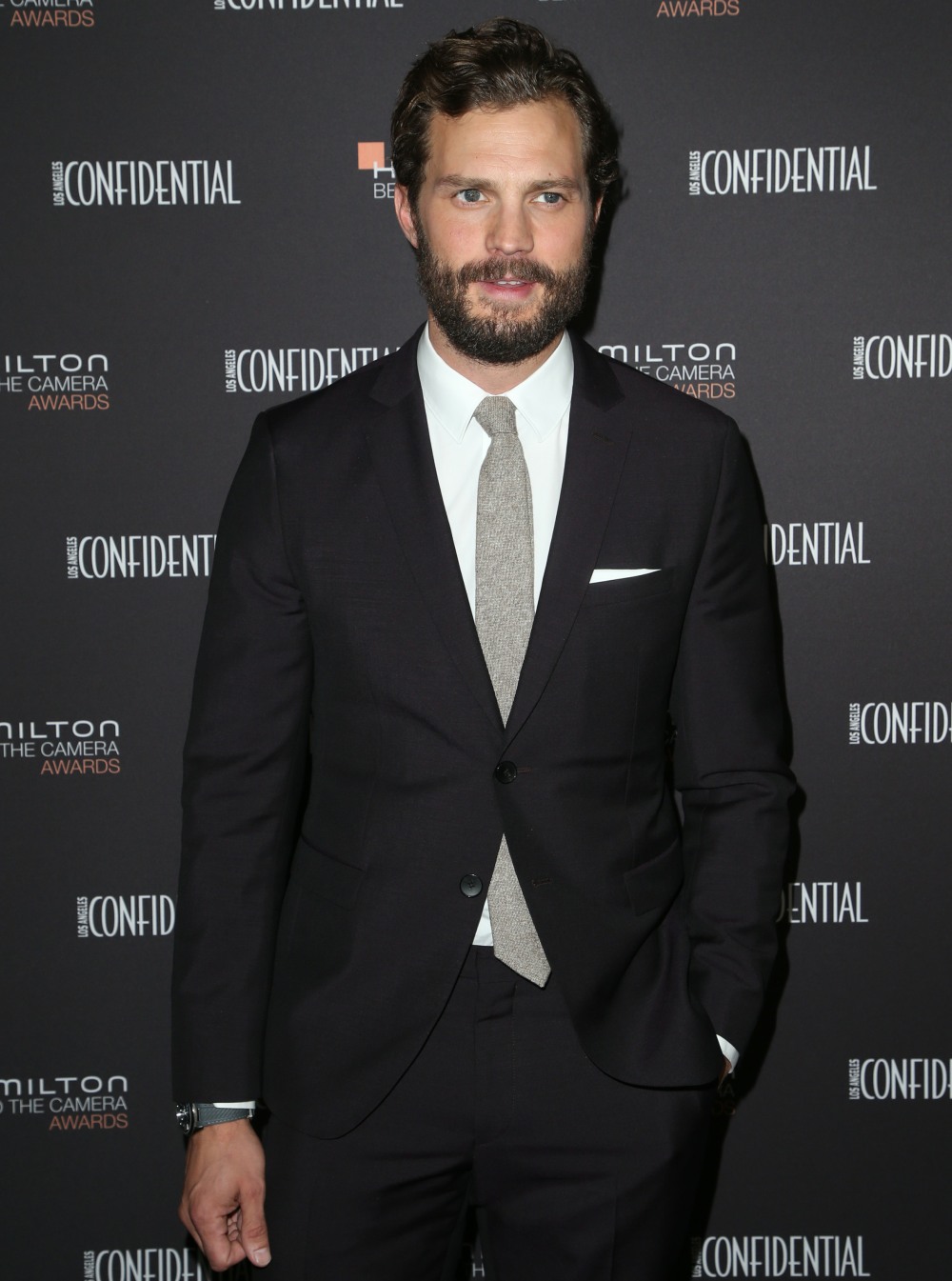 Photos courtesy of WENN.