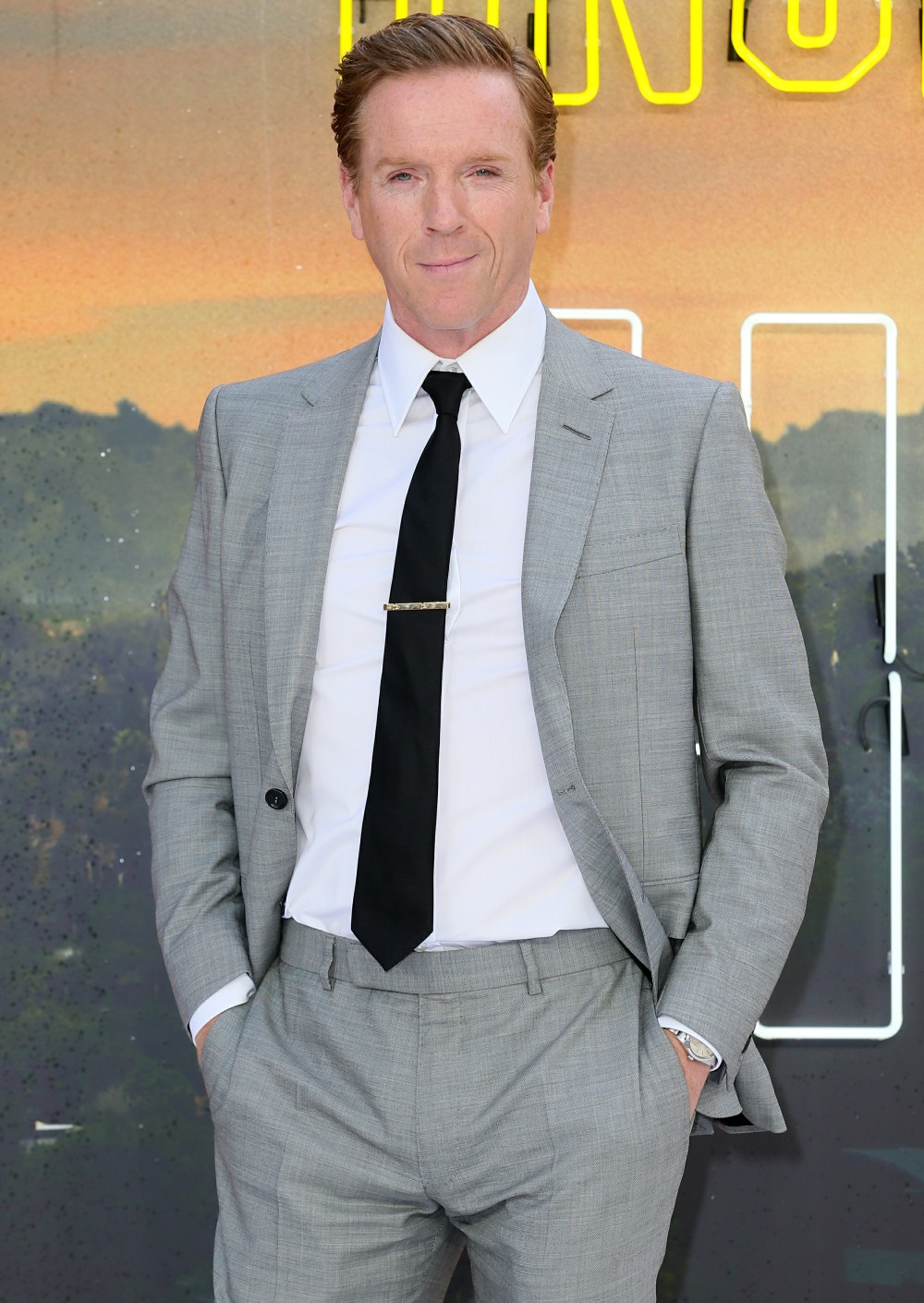 I've loved all of Damian Lewis's forays into American television. The British actor has a knack for playing interesting American men in projects like Band of Brothers, Life, Homeland and currently Billions. I got addicted to Billions about two or three seasons in and I find it to be one of Damian's best performances. He plays a manipulative, unapologetic a–hole who mostly talks like a guru when he's not screwing over every single person around him. Damian sat down with GQ to promote the new season of Billions – you can read the piece here. Some highlights:
He always wanted to do theater, not TV & film: "I had no desire to be in film or TV. I didn't really go to movies, didn't really know what they were, wasn't really excited by them. I never really watched TV. We weren't really allowed to watch much TV as kids. We were a family that went to the theater—very middle-class."

Playing Bobby Axelrod on Billions: He's surprised when people will come up to him and complain that the character is no longer the good guy that he used to be. "Really?" Lewis says, acting out his reply to them, or at least the one in his head. "Have you watched the show? I'm despicable!" Likewise are the weird collateral compliments he has faced from people in the hedge-fund world: "Women coming up to me, 'You know you're modeled on my husband, Michael,' or whatever it is. And I think, 'Well, do you visit him often in prison?' "

Whether he enjoys playing such an a–hole: "Obviously there is something therapeutic about it, releasing that a–hole in yourself in a safe environment, repeatedly" but there is a cumulative toll. "Over a period of time, I find Bobby Axelrod sits heavily on me. By the end of each six months, I have had enough of it."

He hated his original Steve McQueen in Once Upon a Time in Hollywood: "I just felt a bit like, basically, if Jon Bon Jovi was playing Robert Redford who was trying to play Steve McQueen—that's sort of who I looked like. And it didn't feel quite Steve McQueen enough. Because at least one of those people isn't very cool. It was too straight-flowing, and it just looked a bit sort of '80s soft rock." The one they ended up using was "a bit sort of curlier and unkempt and matted," and Lewis was happier. "People said, 'You look like McQueen.' So there you go. That's what we wanted."

Whether he thinks he could or should still play James Bond: "To be honest, it's subsided. And I don't want to play James Bond anymore. If someone had asked me 10 years ago, that might have been a different matter. But I don't have that sort of ambition now. I don't want to go traveling off around the world for eight months of the year and play one character for the next 10 years. And I think I'd be the oldest new James Bond cast, maybe after Roger Moore. Or maybe even older than Roger Moore. So, you know, I don't think it's a problem. I don't think it's something I have to think about….I think it was quite exciting five years ago, maybe, when there was a bit of press and suddenly I was—along with, I think, one other actor—the 'favorite' to be James Bond. But that's not going to happen. That's gone. That's gone, without regret."
He was so poorly cast as McQueen in OUATIH! He was only there for a couple of minutes and A) the wig was TRAGIQUE and B) he actually doesn't look like McQueen. I can see why Tarantino sort of thought why Damian could pull it off, but his cameo really took me out of the movie because it was a mess. As for Billions… the show changed a lot when they introduced the Taylor character played by Asia Kate Dillon. Suddenly, Bobby didn't have to be the yin to Paul Giammatti's yang. Asia Kate is the "third heat" which shook up the show in a major way, and Asia Kate/Taylor makes the Giammatti and Lewis look like hapless over-actors. Anyway, that's my explanation for why people are like "whoa, Bobby Axelrod is terrible now!" He was always terrible, but he looks even more terrible when compared to Taylor.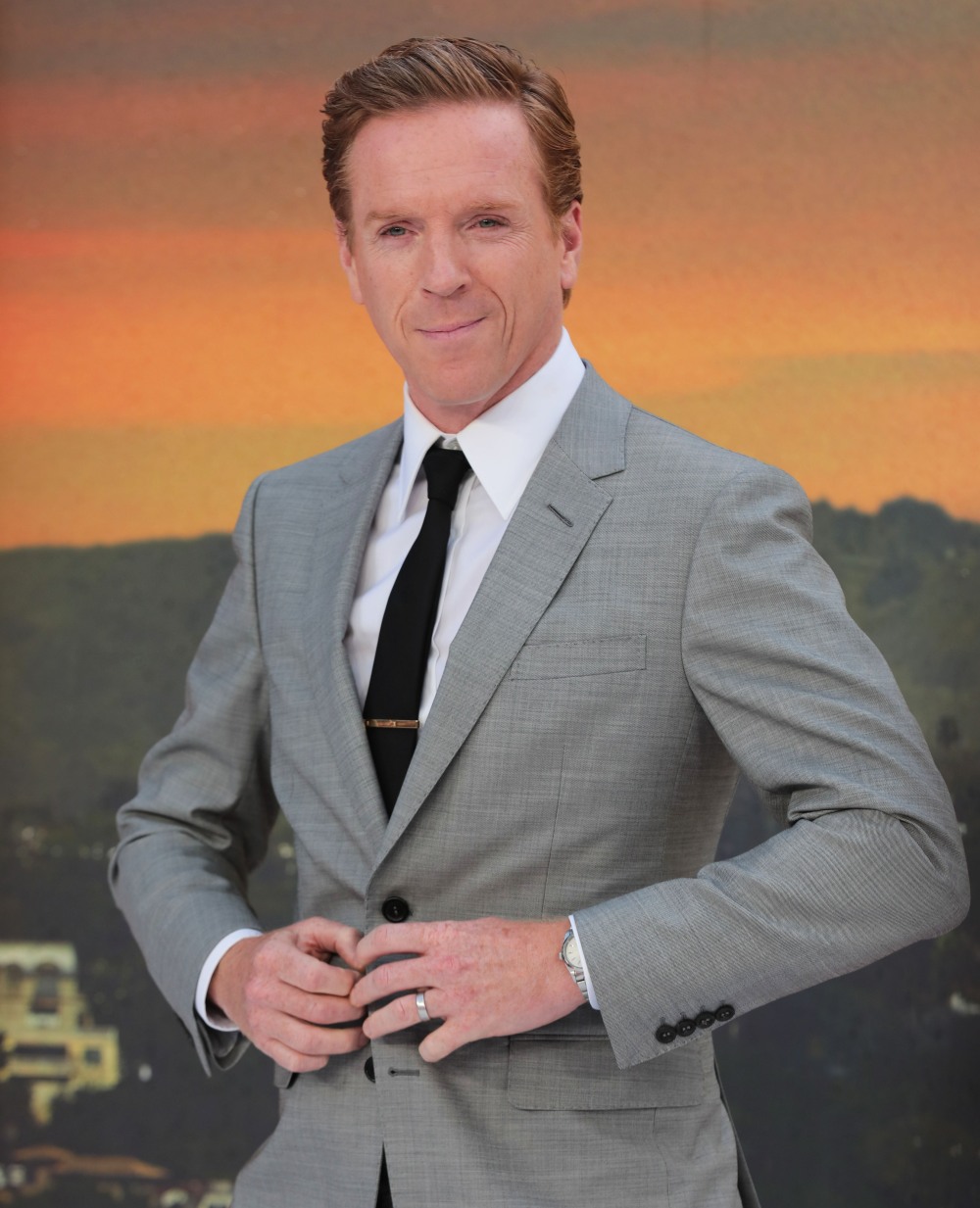 Photos courtesy of WENN.