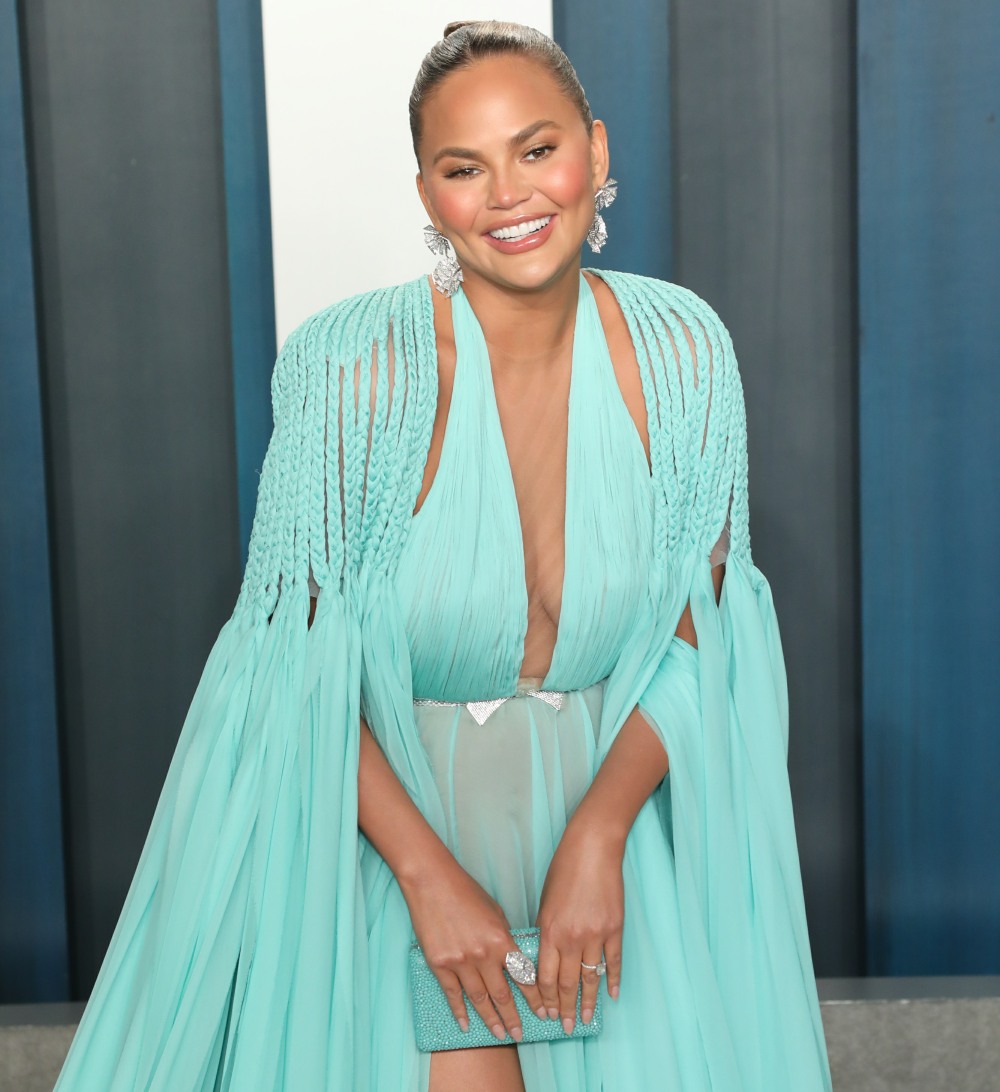 I had a C-cup bra size when I was about 14 years old. By the time I got to college, I was a DD-cup. Now I'm (gulp) a DDD-cup. So having dealt with a large bust for my entire adult life, I'm here to tell you… it's not all bad or all good. Clothes don't fit the right way, because most clothes are made for B-cup women. My back and shoulders hurt sometimes because of my bras. But all in all, I do like my boobs. I just don't get why women would pay to have much-bigger boobs in general though. Like, if an A-cup lady goes to a C-cup, that I understand. But those implants combined with pregnancy and breastfeeding… I'm sure it's just a mess. Well, Chrissy Teigen is getting her implants taken out. For reasons:
Chrissy Teigen is removing her breast implants.

"I'm getting my boobs out!" Teigen, 34, wrote on Instagram Tuesday, alongside a topless modeling shot with heart emojis covering her breasts. "They've been great to me for many years but I'm just over it," the mother of two explained in the caption of her decision. "I'd like to be able to zip a dress in my size, lay on my belly with pure comfort! No biggie!"

"So don't worry about me! All good," Teigen added in her Instagram caption. "I'll still have boobs, they'll just be pure fat. Which is all a tit is in the first place. A dumb, miraculous bag of fat. ❤️"

The cookbook author revealed earlier on Tuesday on Twitter that she would be undergoing surgery soon. Fans became curious after she shared a video of herself getting tested for the novel coronavirus (COVID-19). "Everyone in LA can get tested for free. I'm having surgery and had to. I'm sorry if this offends you," Teigen responded to a critic on Twitter, without going into further detail about what surgery she is having.
First of all, is this the moment to have elective surgery to remove implants? Probably not. While hospitals are not as slammed as they were in March and April, hospitals and medical facilities are still trying to get a handle on the coronavirus, and people are still being discouraged from elective procedures like this. As for removing her implants… 1) I think she would be very surprised by how much she dislikes her post-implant breasts and 2) I bet she is getting some fat-injection implant replacement surgery, probably alongside some kind of breast-tuck and tummy tuck/lipo. Just my theory!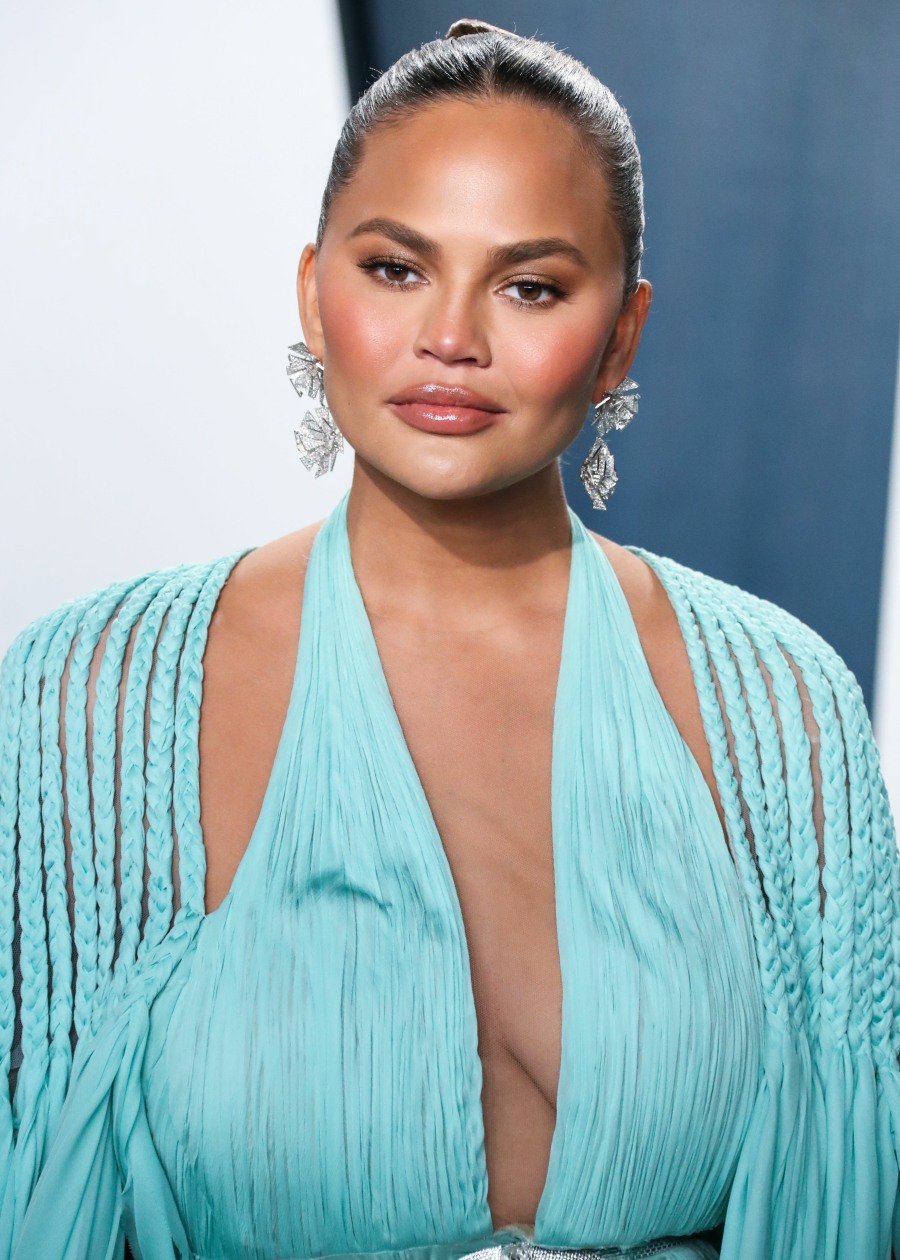 Photos courtesy of WENN.