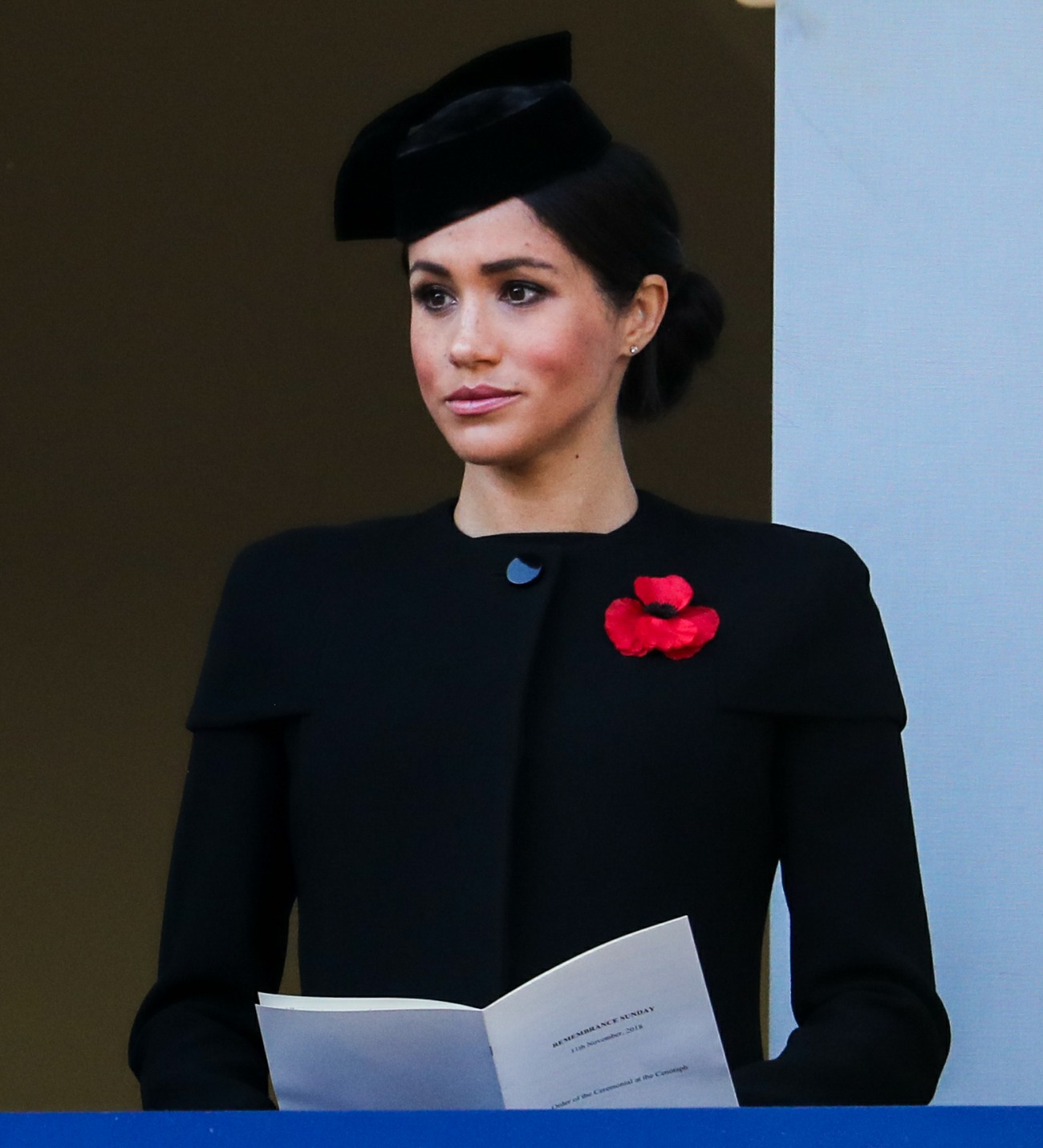 Yesterday, the Daily Mail tried to make "Duchess Meghan and Prince Harry should be talking about George Floyd and Black Lives Matter" into a thing. The Mail pulled quotes from social media from what I assume (??) are Sussex fans asking why Harry and Meghan had not, at that point, said anything. I was geared up to make the argument that M&H don't have social media right now, and if they issued a statement through their new LA publicist, the Mail (and every other British paper) would attack them for THAT. "How dare they issue a statement via a Hollywood publicist while they're LiVInG iN a mAnSioN." Besides. Meghan is literally one of the most visible targets of racist abuse in the world, as we've seen in the past four years. If a black woman who has been the victim of racist attacks doesn't want to come out and perform her BLM credentials, that's her f–king business. Stop policing what she does and does not say.
Thankfully, I was rescued from caping for my faves' silence. Meghan made a video for her high school's graduation, where she talks about how black lives matter and "George Floyd's life mattered and Breonna Taylor's life mattered and Philando Castile's life mattered and Tamir Rice's life mattered." Her spokesperson said Meghan "felt compelled to directly address what's happening in this country right now around the killing of George Floyd––as well as what's been happening over many, many years and many, many generations to countless other black Americans." She also spoke about Rodney King, the LA Riots and her memories of being a middle-schooler at that time.
Meanwhile, the Duke and Duchess of Cambridge thankfully did not perform their Black Lives Matter wokeness on their own Instagram. I'd like to think that they were self-aware enough to know that if they put something on their own IG, it would blow up in their faces. But the reality is that they're probably too absorbed in their Tatler debacle to really pay attention to BLM or the worldwide protests. Someone at Heads Together, the Cambridges signature mental-health umbrella-charity, did think to use the protests though, and they posted this IG on "Blackout Tuesday."
As I said, I doubt this was William and Kate's call. If anything, they merely approved it, but they're getting credit for "saying something" about Black Lives Matter. The bar is so low, huh.
Last thing: James Middleton also did a Black Lives Matter IG and wow, it did not go well. Sussex stans flooded his comments and accused him of selling Nazi marshmallows (which is true) and then going off about how Kate treated Meghan.
Posting some comments from post of James Middleton before he deletes them
He's deleting n blocking people who are calling out his family's behaviour towards Meghan Markle
Bloody loser pic.twitter.com/m51Rz2nzkD

— Rashami❤️ (@rashamilove4) June 3, 2020
Photos courtesy of WENN, IG, Avalon Red and Backgrid.