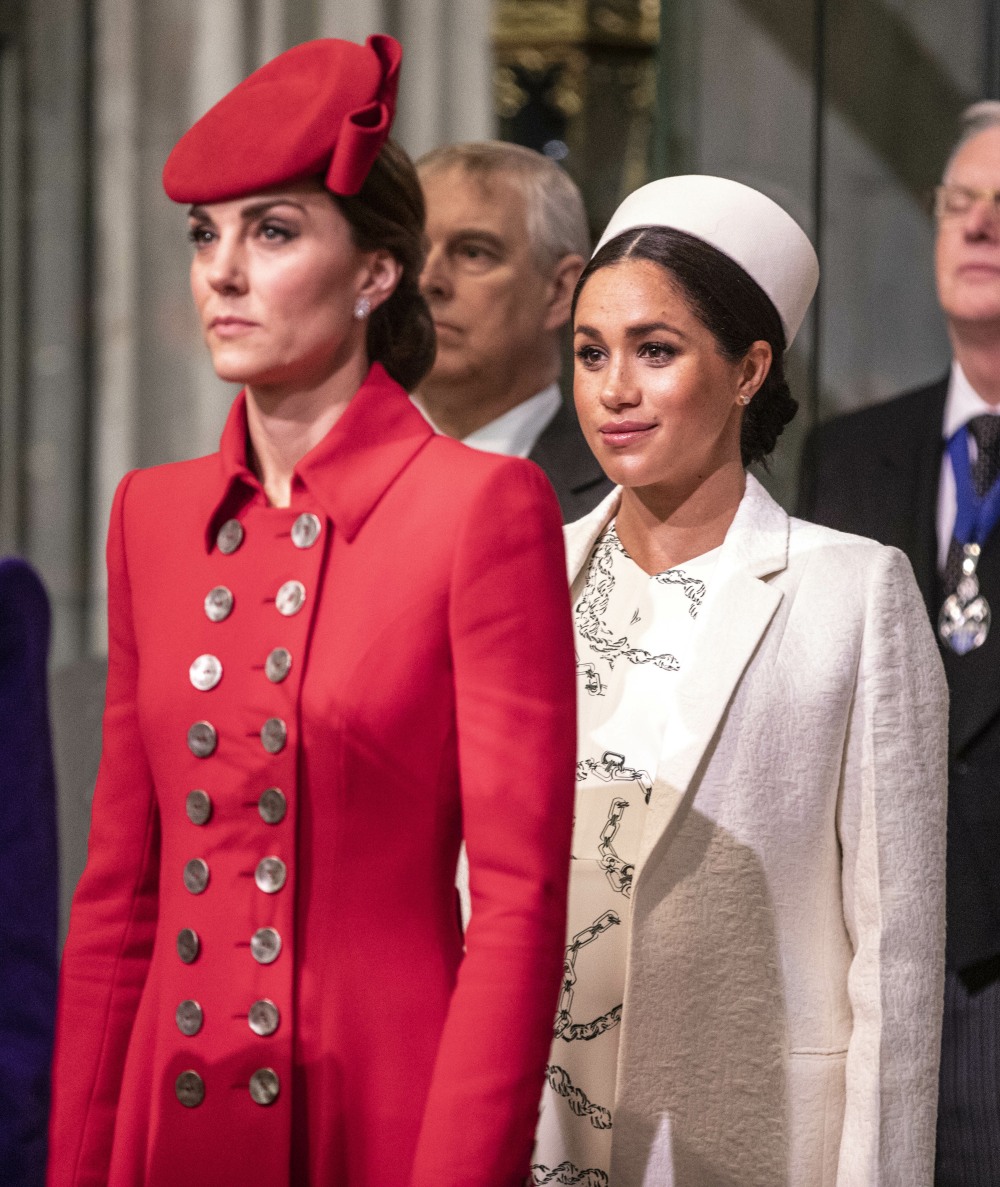 I realize that the Duke and Duchess of Sussex live rent-free (heh) in the minds of every British tabloid editor, but I have to think that this current narrative is coming from inside the palace. The current narrative is that Tatler's Catherine the Great cover story debacle was *somehow* orchestrated by Meghan, who is currently unbothered and LIVING IN A MANSION in LA. Is this current narrative just a fever-dream by British tabloids looking to milk the Meghan thing yet again or is this an argument being pushed by Kensington Palace? I tend to believe it's both. I think the Duchess of Cambridge bungled the Tatler response so badly that the only place for her communications people to go is "it must be Meghan!" Projection, thy name is Keen. So here we are with another story, this time from The Sun, about how it's Meghan's fault:
Just days after taking the editor's chair at society magazine Tatler, Richard Dennen said: "I'm obsessed with Meghan." And referring to one of his predecessors, he added: "Tina Brown had Princess Diana, I have Meghan Markle."

This obsession could explain the unprecedentedly fiery row between the glossy publication and Kensington Palace that has erupted in the past few days after a no-holds-barred article on Meghan's sister-in-law Kate. And it is a row that some friends of Meghan seem to be enjoying rather too much from over the Atlantic.

The dispute kicked off last week with a feature headlined "Catherine the Great", which made a series of derogatory claims about the Duchess of Cambridge, 38. As the royal couple take legal action against Tatler for alleged "inaccuracies and false misrepresentations", senior courtiers directly pointed the finger at Meghan, 38, for influencing the piece.

The tone of the article would have come as a major shock to Kate as the magazine — loved as much by the hunting and shooting set as Made In Chelsea stars — has previously championed her as a society icon. And we can reveal that editor Richard is an old friend of hers from St Andrews University — and even went on holiday with her twice.

Tonight, a source told The Sun: "Kate remains hurt and upset by the article. It was very unpleasant. But she also feels betrayed, as Richard had been a friend from the St Andrews set. Kate never saw this coming. There are a lot of unanswered questions, particularly who said these things to Tatler because her real friends would never talk that way about her."

William, 37, did not get away unscathed, with a deeply personal and patronising jibe that he sees mother-in-law Carole as "the mummy he always wanted". The description of fitness fanatic Kate being "perilously thin" is believed to have shocked the whole family.

Tatler responded saying the legal complaint "has no merit". The brazen reply stunned palace sources and sparked fears Meghan — whose friends have previously been caught going to the Press — had a hand in the article.

Chicago-born Dennen, known as Tricky Dickie, was a close pal of Kate's from her days at university.
Am I hallucinating or is the Sun floating the Meghan conspiracy even though they don't really believe it? It feels that way, right? Kate literally knows Richard Dennen. They went to college together. They vacationed together, which is an important bonding ritual for Kate considering all she did was "take vacations" for 15 years. But sure, the Tatler thing happened because Meghan called her friend who called her sister-in-law who called a guy she worked with 20 years ago. For sure, great theory. Instead of arguing "Kate was betrayed by a college friend whom she trusted to embiggen her," Kate is convinced that Dastardly Meghan Had A Hand In It and everyone is playing along in a half-assed way. Anyway, it's very funny. Kate is the Ultimate Mean Girl, she gleefully threw Meghan under the bus for two years and Meghan was just supposed to sit there and take it. Now that there's a whiff of bad press for Kate she's thrown a huge tantrum for more than a week.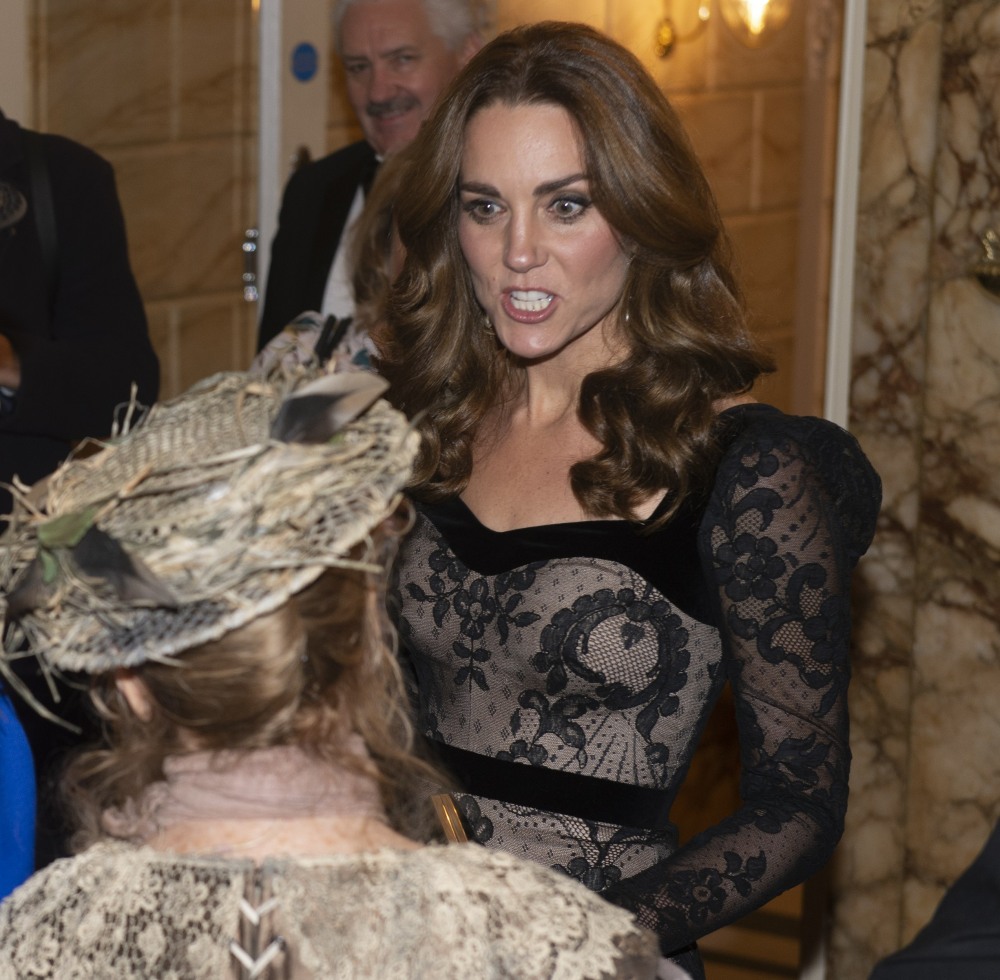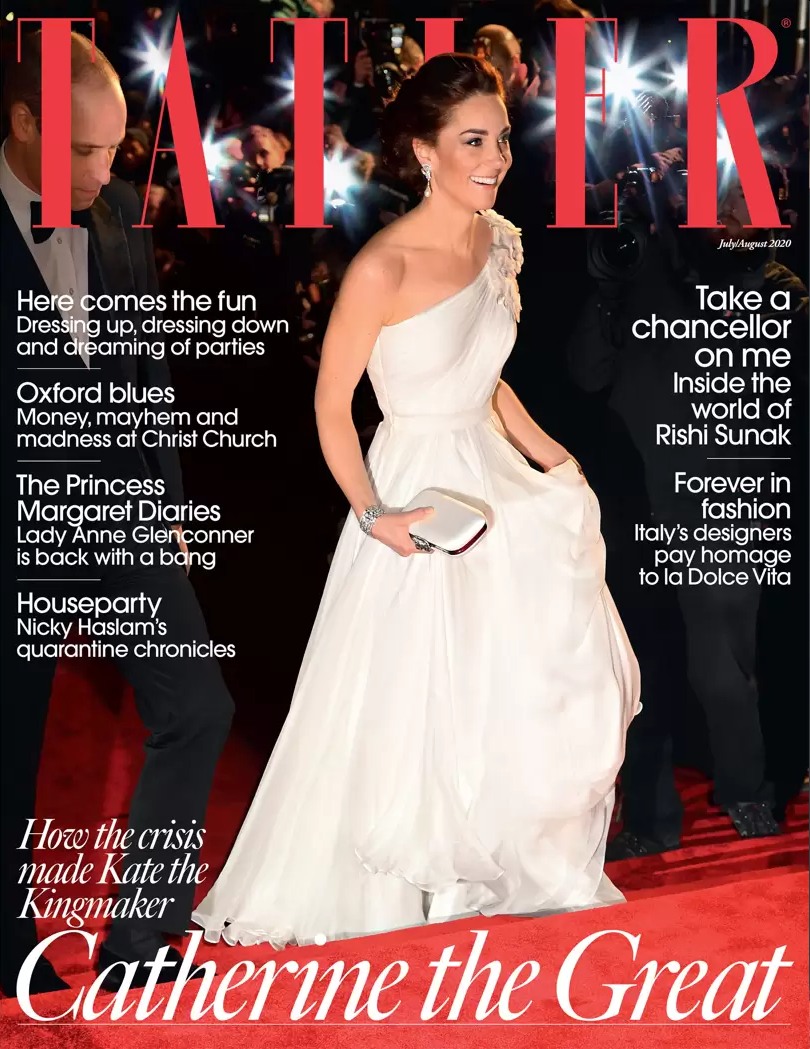 Photos courtesy of WENN, Avalon Red & Backgrid.