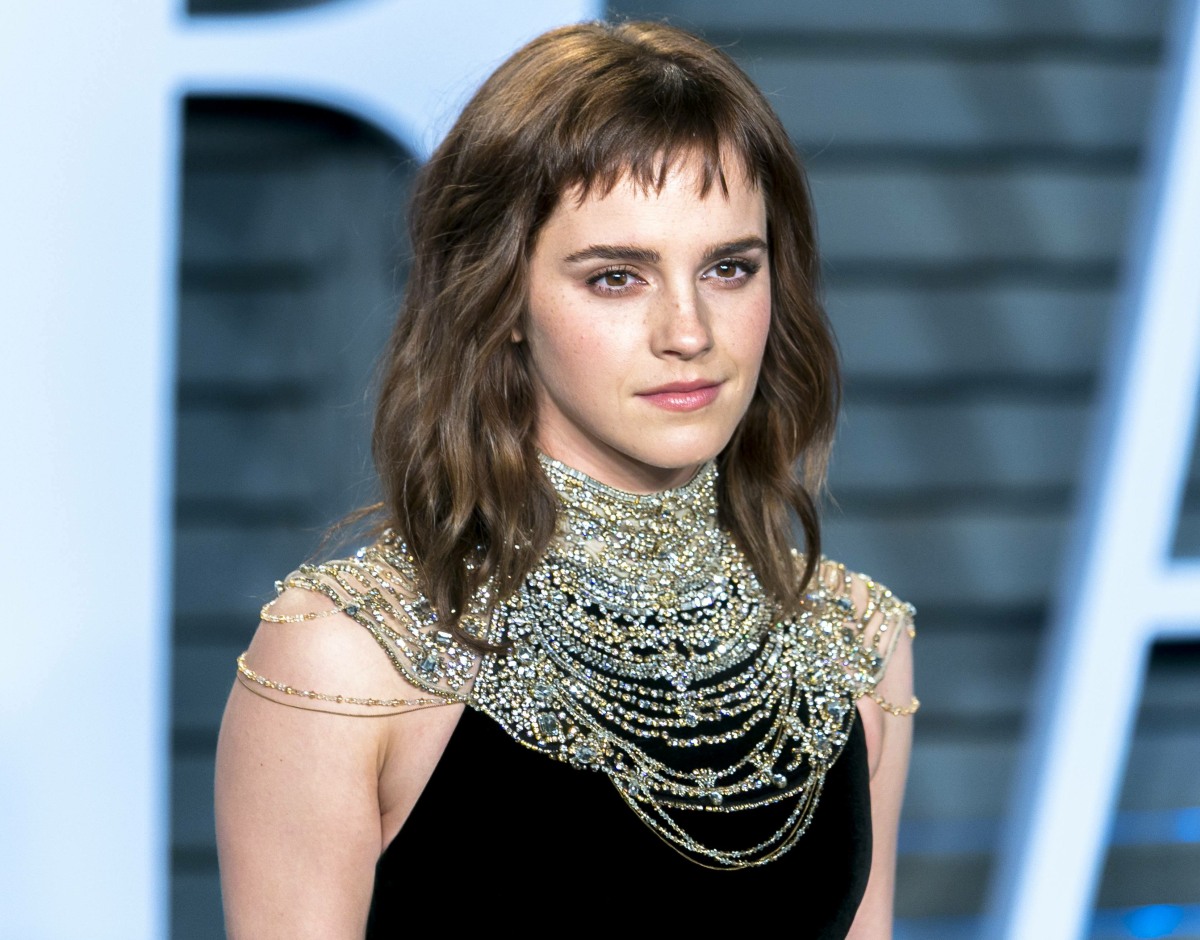 Emma Watson hasn't been working that much as an actress in recent years. She barely promoted Little Women, and whenever she gives any kind of interview these days, she mostly talks about all of the feminist literature she's been reading. She's for-real committed to her "second career" as a feminist activist and she studies what to say and how. I used to think her feminist activism was a bit basic, in that it just seemed "deep as puddle," complete with vague sentiments about equality and "men should be feminists too, it's in their interest!" But over the years, she's grown into a something of a self-educated feminist scholar.
Why am I bringing this up? Because I think Emma, through her studies, understands that a lot of white women who identify as feminists have a huge blindspot when it comes to intersectionality. And this week, we've seen that Emma has that blind spot too. Emma's name trended on Twitter for hours on Tuesday because she, like so many white celebrities who said nothing about Black Lives Matter in the days and weeks prior, decided to do the "Tuesday Blackout" on social media. She posted black boxes (with white trim) on her Instagram with the hashtags #blackouttuesday, #theshowmustbepaused, #amplifymelanatedvoices, #amplifyblackvoices. Um… okay, but was she amplifying black voices?? So, Emma had to make a statement once her Blackout was over.
Still learning. Emma Watson responded after fans criticized her for matching her "Blackout Tuesday" posts to her Instagram feed's aesthetic. The Harry Potter actress, 30, faced backlash on Tuesday, June 2, for editing a white box around the black square that was being used to show solidarity for the Black Lives Matter movement on social media. Given Watson's history of social activism, some fans were disappointed that she would change the universally recognized symbol of support for protestors and that she didn't use her platform to share important resources for her followers in the wake of George Floyd's death.

"There is so much racism, both in our past and present, that is not acknowledged nor accounted for," Watson wrote in her statement on Tuesday night. "White supremacy is one of the systems of hierarchy and dominance, of exploitation and oppression, that is tightly stitched into society. As a white person, I have benefited from this."

"Whilst we might feel that, as individuals, we're working hard internally to actively tackle the structural and institutional racism around us. I'm still learning about the many ways I unconsciously support and uphold a system that is structurally racist. Over the coming days, I'll be using my bio link and Twitter to share links to resources I've found useful for my own researching, learning, listening. I see your anger, sadness and pain. I cannot know what this feels like for you but it doesn't mean I won't try to."
I liked her statement? Yeah, she shouldn't have done the Blackout without saying anything about the protests beforehand, and yes, she definitely shouldn't have put the white border around the black box. But, she knows her own blind spots at least? The bar is low. But I'd rather see an ally make a mistake, own up to it completely and commit to trying to do better. She also used her IG Stories to post information about petitions and racial justice work being done in the UK, plus tips for non-performative allyship.
Photos courtesy of Avalon Red.