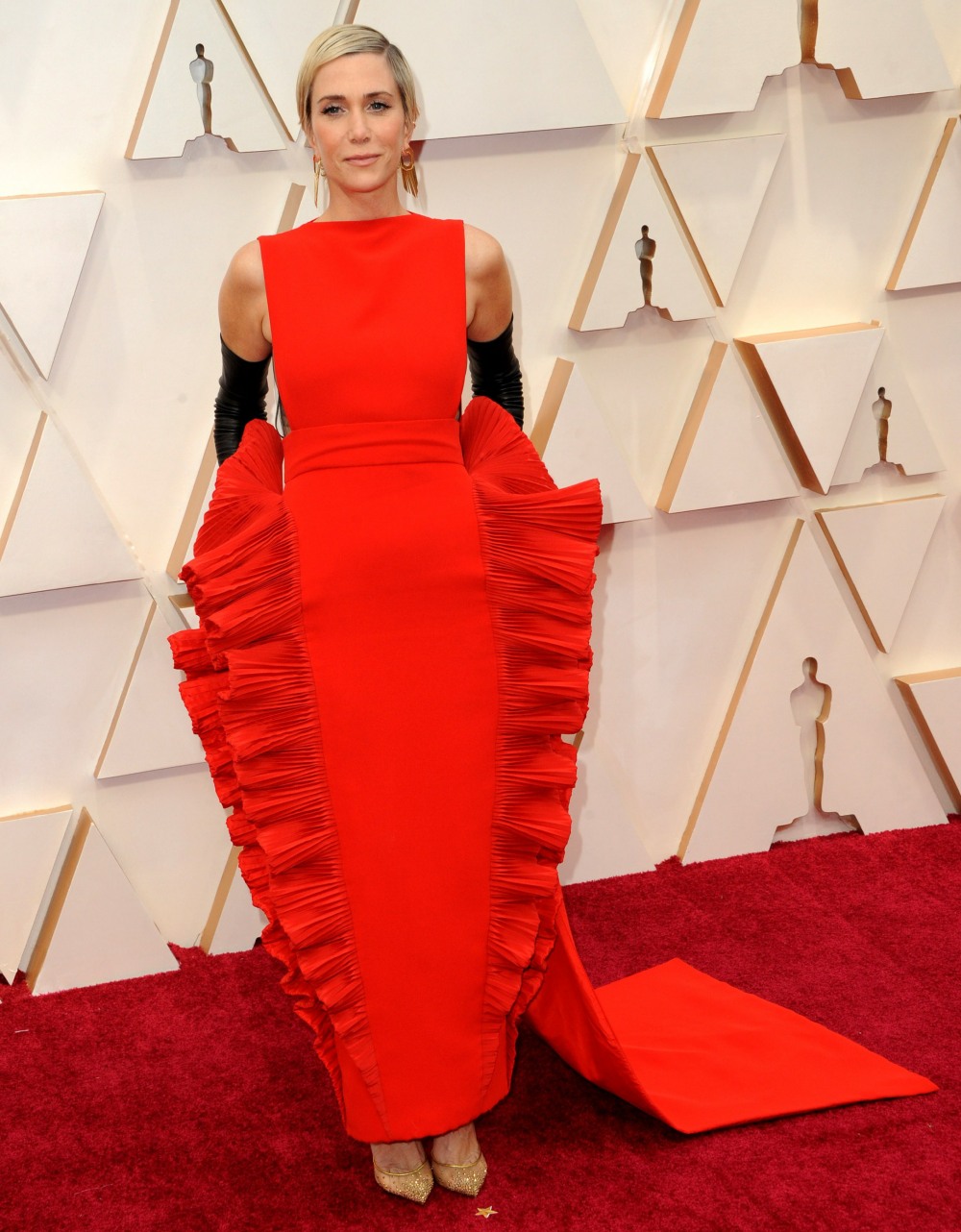 In May, Kristen Wiig hosted an episode of Saturday Night Live "At Home," in the lockdown, and I remember people talking about whether she was making some references to pregnancy and motherhood. I didn't think much of it, but it looks like she was making some references! Kristen and her fiance have welcomed twins via surrogacy.
Kristen Wiig and her fiancé Avi Rothman are proud new parents! The couple welcomed twins earlier this year via a surrogate, a source tells PEOPLE.

A rep for Wiig did not comment.

PEOPLE confirmed in August 2019 that the Bridesmaids star was engaged to Rothman. In May, Wiig returned to Saturday Night Live as a host during the show's Mother's Day 'At Home' episode in which she hinted at becoming a mother by thanking her mom, Laurie Johnston, for "preparing me to be a mom myself."

The couple was first spotted together in 2016, although they mostly keep their relationship out of the spotlight.
Yeah, they do keep their relationship out of the spotlight because before today, I had no idea she was engaged. I probably knew at some point and forgot. I wonder if these twins happened via surrogacy or via gestational carrier? People throw around "surrogacy" a lot when it's really a gestational carrier, which would have involved Kristen and Avi's fertilized egg (meaning, the child is genetically theirs). Not that it's any of my business! Anyway, congrats to them. I wonder what "earlier this year" means. When did they welcome their twins??
Here's a photo of Kristen and Avi with Leslie Jones, from 2016. He's a cutie!
Here's another photo of him. Wow, Avi is SO my type. I would have had such a crush on him if I met him in real life.
Photos courtesy of WENN, Getty.