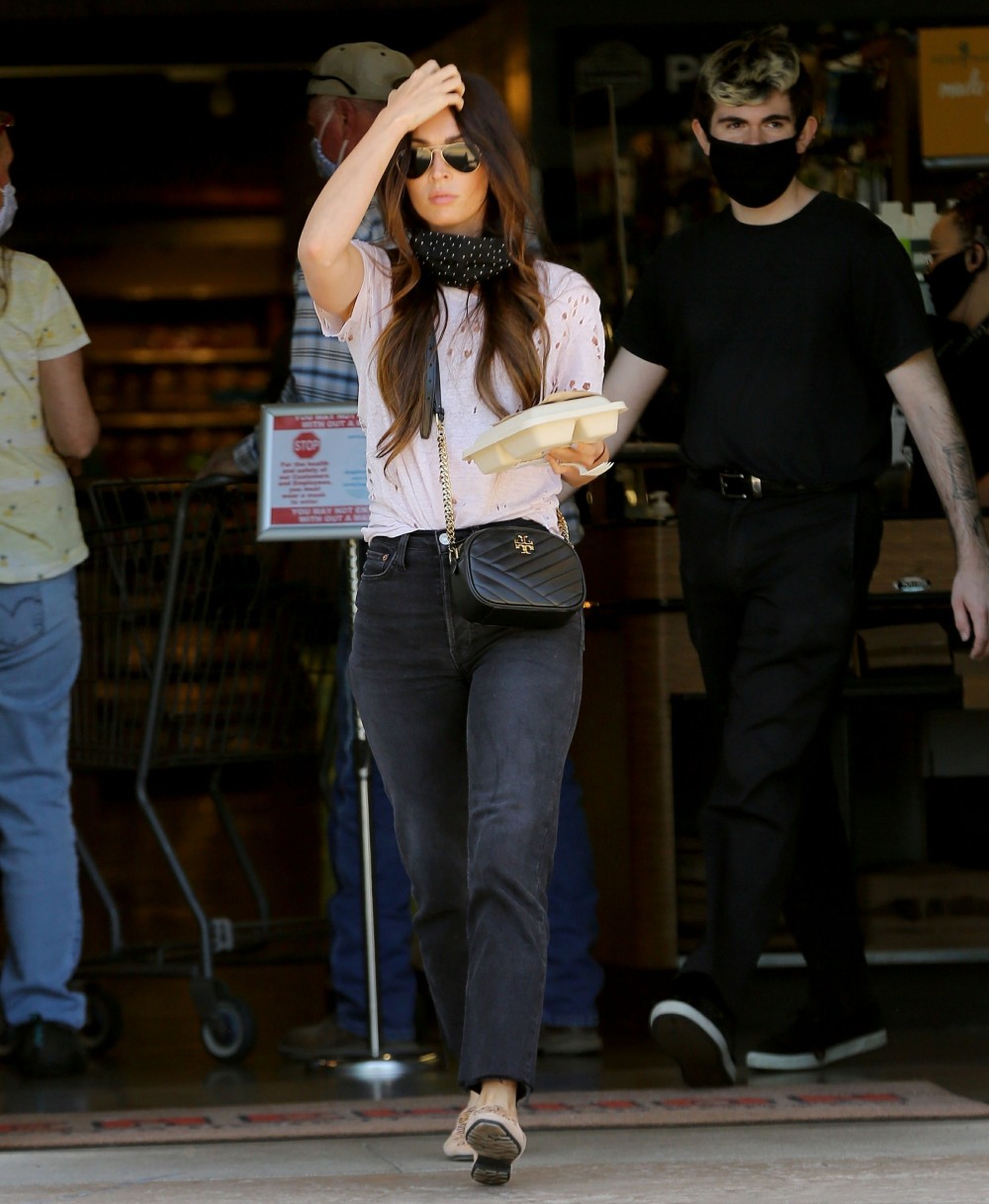 I wish there was some big, fun gossip story for all of us to chat about, but instead we have Brian Austin Green, Megan Fox, Courtney Stodden and Machine Gun Kelly. I'm sorry about that. I mean, to be fair, that group is trying. They desperately want to be gossip. They want to be the petty, gross celebrity gossip-filler that we need right now. The problem is that I'm not sure many people care? I cared for about a minute when I saw BAG out with Courtney Stodden, just because she's such a tragic gossip figure. But this Megan-MGK thing feels so weird and dumb, right? So let's just get through this.
Megan Fox and Machine Gun Kelly's connection is growing stronger. The two have been linked since last month when they were first spotted together, prompting Fox's estranged husband Brian Austin Green to confirm they separated late last year. Weeks later, a source tells PEOPLE Fox, 34, and the 30-year-old rapper, whose birth name is Colson Baker, have been spending more and more time together.

"They hang out at Megan's several times a week. She only sees him when the boys are with Brian," the source tells PEOPLE of Fox's three kids with Green: sons Noah Shannon, 7, Bodhi Ransom, 6, and Journey River, 3. "The relationship seems too new and not serious enough for Megan to introduce him to her kids. Megan seems very happy though."

On Monday, the two went public with their relationship when they were pictured holding hands and kissing after leaving a bar in Los Angeles. That same day, Baker tweeted lyrics from his most recent single "Bloody Valentine" that seemingly called Fox his girlfriend. Fox and Kelly starred together in the song's music video, released shortly after they were first spotted together, with Kelly tweeting that "life imitated art on that one."

The lyric he referenced was "I'm calling you my girlfriend, what the f—," pointing at the possibility the two are officially a couple.
Do you want me to force myself to care for a moment? Here it is: I think MGK really likes Megan and wants her to be his girlfriend. I think Megan used MGK to GTFO out of her marriage because she and Brian were having so many problems for so many years. I think Megan just wants to experience life away from Brian for a while, and MGK is part of that. I also think that Brian is not done manipulating Megan! It would not surprise me at all if, one year from now, we were talking about how Megan and BAG are back together and expecting their fourth.
Megan Fox & Machine Gun Kelly confirm relationship with romantic kiss in Los Angeles. https://t.co/ypZ3sG5soQ

— Pop Crave (@PopCraveMusic) June 16, 2020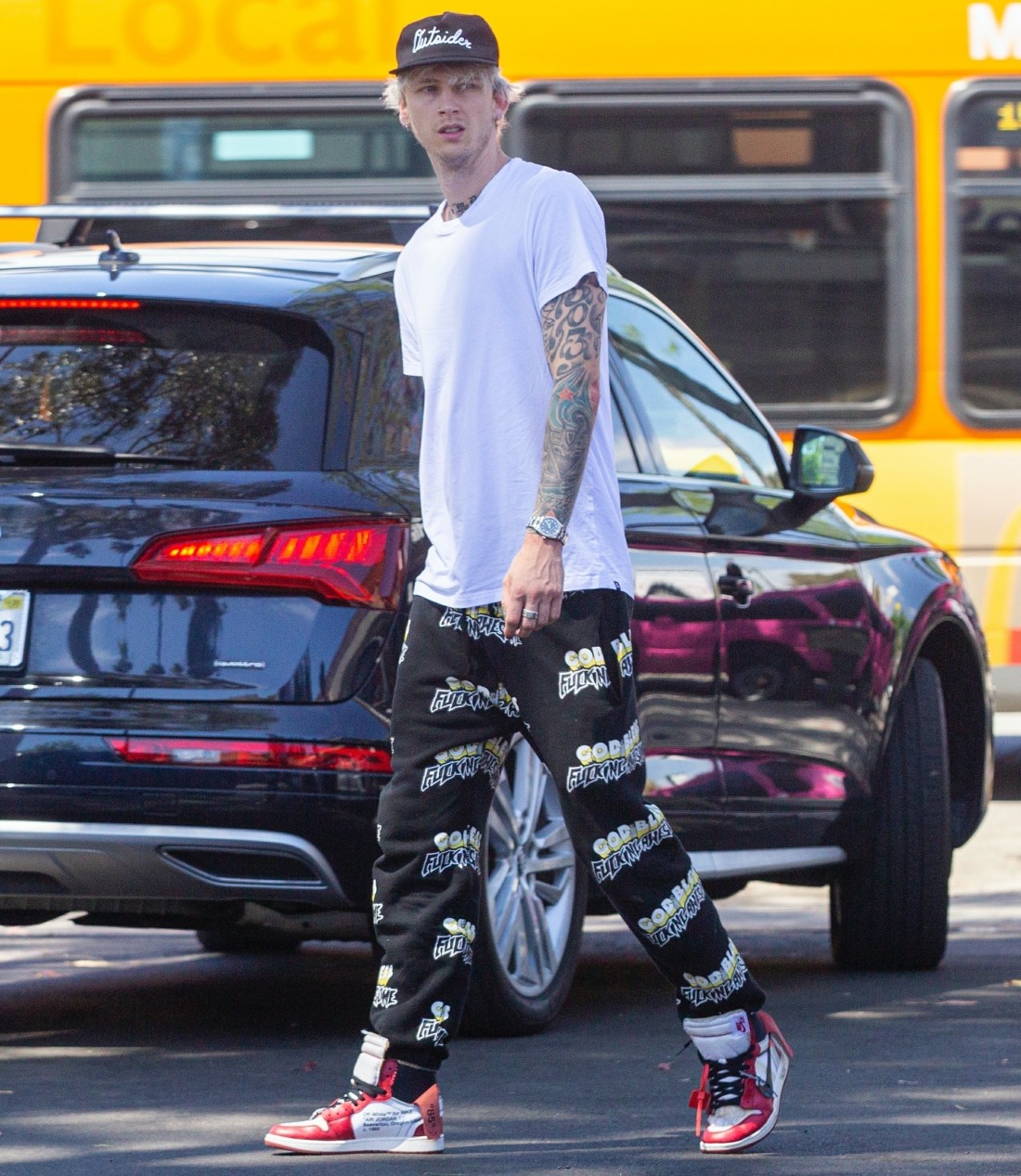 Photos courtesy of Backgrid.